Disclosure of Material Connection: Some of the links in this post may be "affiliate links." This means if you click on the link and purchase an item, I will receive an affiliate commission. Disclosure in accordance with the Federal Trade Commission's 16 CFR, Part 255. This site is a participant in the Amazon Services LLC Associates Program, an affiliate advertising program designed to provide a means for sites to earn advertising fees by advertising and linking to Amazon.
The one thing I miss about working in a big office is all the holiday cheer. My best offices have had a self-appointed Decorator Extraordinaire who embraces the ample decorating opportunities of all annual holidays, religious and secular alike. Some of our decorators love specific holidays, some love every single chance to do up their home and offices. The latter are a lot of fun to have at work – you get to share in the festive joy, whatever the season. We love contributing to their stash to keep it fresh. If we do a really good job, our gift will make an appearance every year.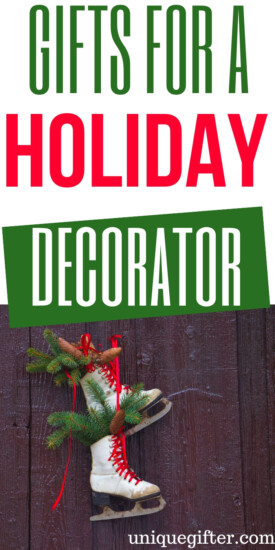 Festive Gifts for a Holiday Decorator
Tissue Pom Poms and Honeycombs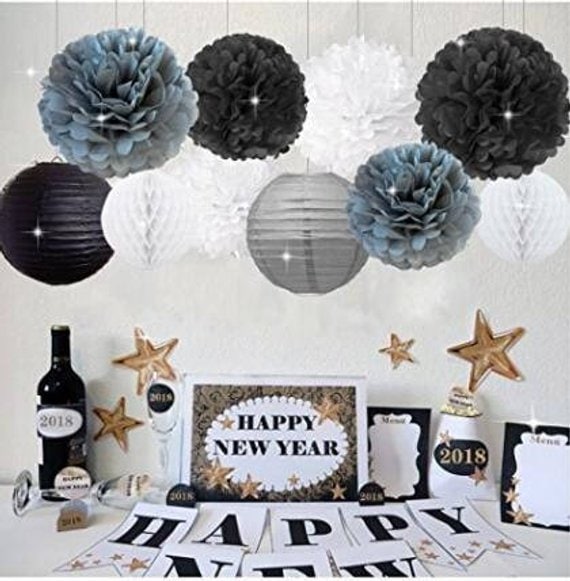 We ring in the New Year with glitter and champagne, though the bubbly doesn't get popped after hours. String up these tissue creations for a classy muted office.
Gold and White Tassels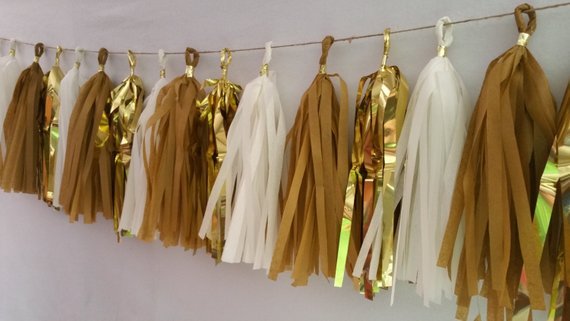 If your office embraces glitter, gold and another bright décor, bring in some updated fresh new tassels for your walls.
Tissue Dragon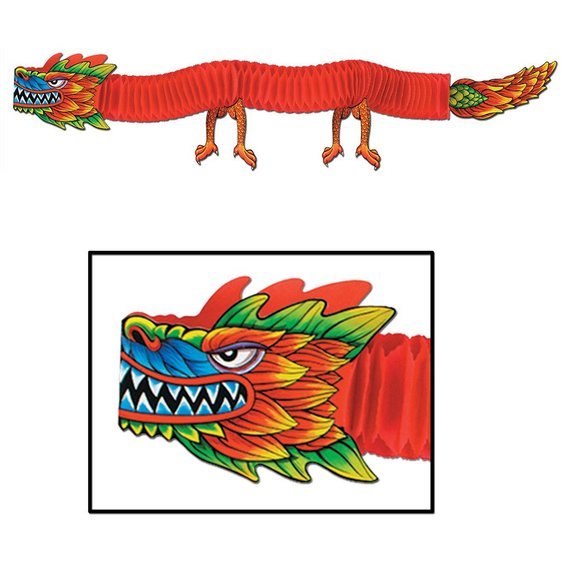 We usually ring in the Lunar New Year with firecrackers and lion dances, but the lion dancers only work on weekends. Hang up a full-time dragon to welcome prosperity and good fortune!
Chinese Zodiac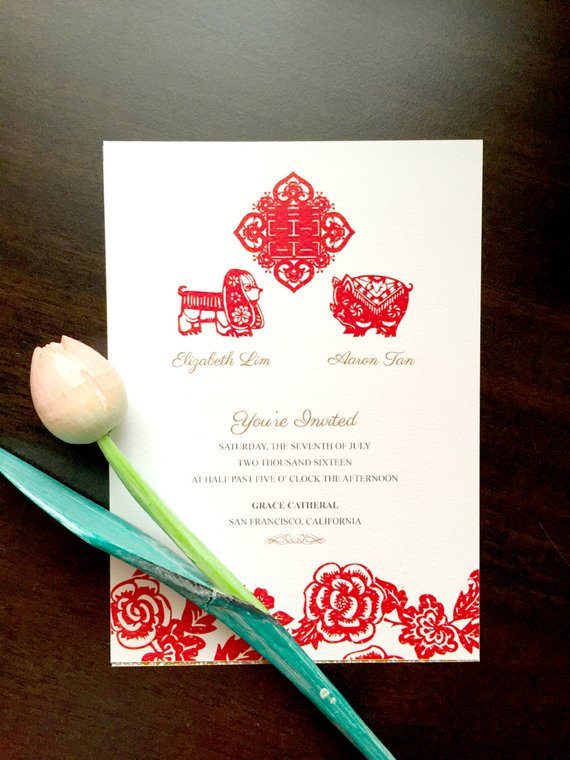 This version of a zodiac banner is positively adorable, perfectly family friendly and printable not just for a wall banner but comes in different sizes for a themed party as well.
Easter Bunny Wreath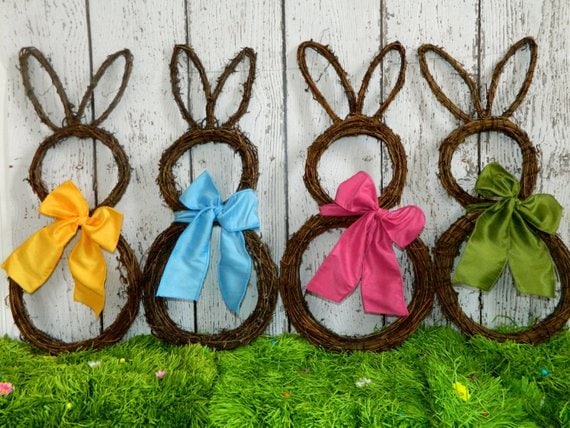 This adorable take on a holiday wreath is great for hanging on doors, or lined up against walls,
Easter Garland
Say goodbye to Winter when Spring rolls in, bringing Easter with it. Whether it means fertility or Easter Egg hunts with the family, decorate the walls with colorful Fluffy Bunny Butts!
Stars and Stripes Rag Tie Banner
American Independence Day features a whole lot of red, white, and blue. This festive patterned rag banner is hardier than paper banners.
Shofar Ram Horn
Welcome Rosh Hashanah (and the Jewish New Year) with a beautiful hand-painted shofar.
Wood Star of David
This beautiful Star of David comes in three sizes and textures: unfinished plywood, MDF, and birch plywood. Perfect for adorning your walls as is or as the base template for painting before hanging up.
Fall Wooden Blocks
These wooden blocks pair nicely with the pressed fall leaves, especially if you don't actually get falling leaves as part of your Fall season.
Pressed Fall Leaves
For those of us who don't experience all the seasons, these pressed leaves bring a little fall flavor to our incessantly sunny days.
Barn Wood Primitive Sign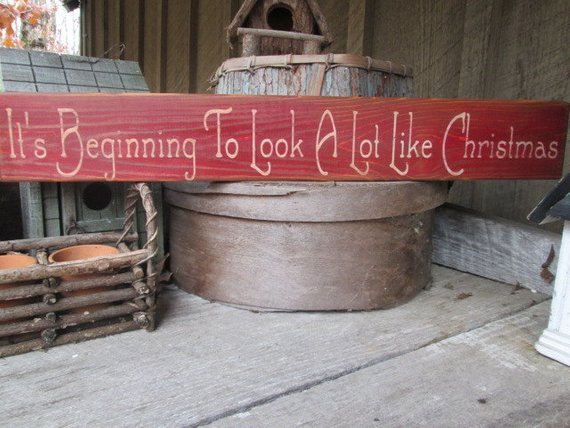 Canada's Thanksgiving comes in October, giving Canadians a chance to enjoy the last of the mild fall weather before winter sets in. Bring out this sign to celebrate the harvest and the good year.
Mason Jar Centerpiece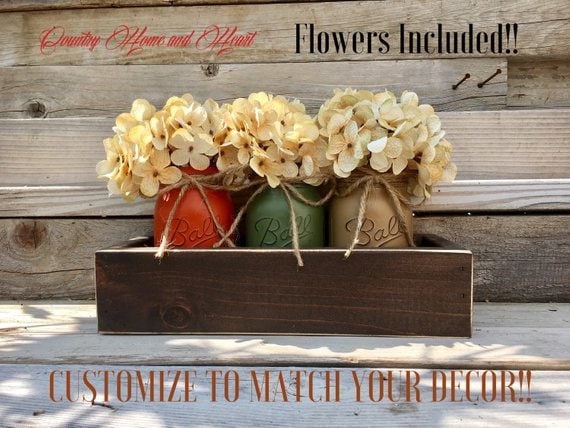 This gorgeous set of mason jars makes a beautiful centerpiece for the (Canadian) Thanksgiving dinner or mantelpiece in the office.
Halloween Wreath
This steampunk style wreath is fabulous but you should wait until summer to purchase it for the best (correct) price.
Halloween Wood Sign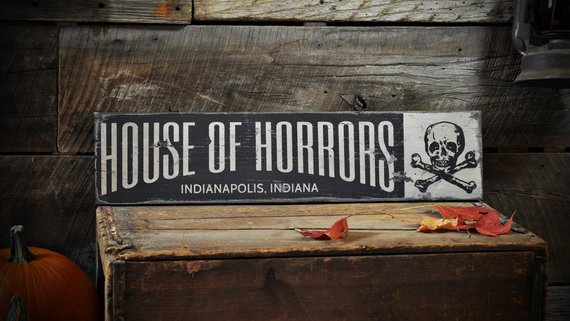 This wooden cabinet door has been recycled to become a lovely green painted advertisement for Witch's Magic Tea. It's perfect for transforming your room corner into a spooky shop.
Halloween Apothecary Set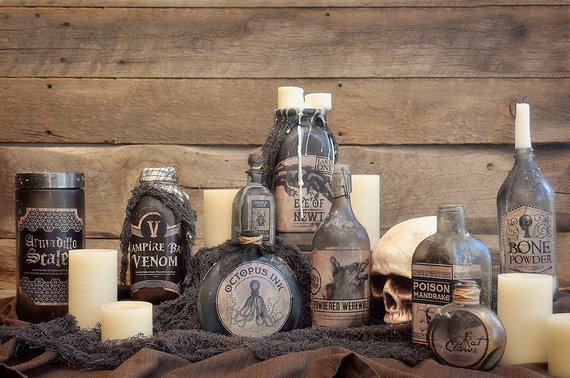 This adorable wooden cigar box contains seven miniature potions in glass apothecary bottles: Distilled Moonbeams, Fairy Dust, Pegasus Wings, Pixie Dust, Skeleton Key Enchantment, Mermaid Tears, Dragonfly Wings, and Cupid's Arrow.
Charlie Brown Christmas Tree
For the modest or minimalist decorator, this tree is the perfect modern Christmas tree suitable for a small home office.
Mini Christmas Tree Kit
Not a Peanuts fan? No problem! Make your own mini desktop tree out of this adorable punch out kit, and decorate it with the included ornaments.
300 LED Curtain Fairy Lights
Is there anything quite like lighting up a whole wall with fairy lights to put you in the holiday mood? I submit no.
Now that I have a home office, I have to get creative all on my own. What perks up your office?