Help spread the news of the resurrection of Jesus this Easter at during Sunday school, and brighten the children's day with fun gifts that fit perfectly into the Easter holiday. I have some wonderful Easter gift ideas perfect for Sunday School!
Easter is one of the biggest holidays in a church, so why not shower the children with fun gifts.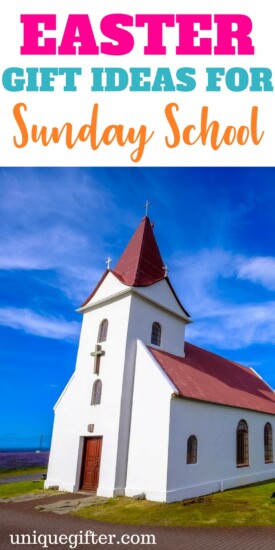 Perfect Easter Gift Ideas For Sunday School
If you are thinking of giving each child a small gift or incorporate the gift into a Sunday school teaching you are in luck, I have some great ideas below.
These Easter gift ideas for Sunday school are fun for kids, but make sure you choose something that's safe for all ages if there are toddlers in your Sunday school class. Use these gifts as giveaways on their own, craft ideas, or as part of a fun religion focused Easter themed gift basket.