Disclosure of Material Connection: Some of the links in this post may be "affiliate links." This means if you click on the link and purchase an item, I will receive an affiliate commission. Disclosure in accordance with the Federal Trade Commission's 16 CFR, Part 255. This site is a participant in the Amazon Services LLC Associates Program, an affiliate advertising program designed to provide a means for sites to earn advertising fees by advertising and linking to Amazon.
Carbs are life, and bread may be the best carb in the world, so get ready for a delicious list of bread themed gifts! I have a great mix of items that will fit anyone who wants to enjoy their carbs every now and again. Fun and silly gifts and useful gifts like a bread machine. Sit back and enjoy this fun list and make a bread lover extremely happy!

Gifts for Bread Lovers Who Love Their Carbs
Bread Machine
Any bread lover deserves fresh homemade bread, so give them this top-rated bread machine
I Love Bread Oprah Prayer Candle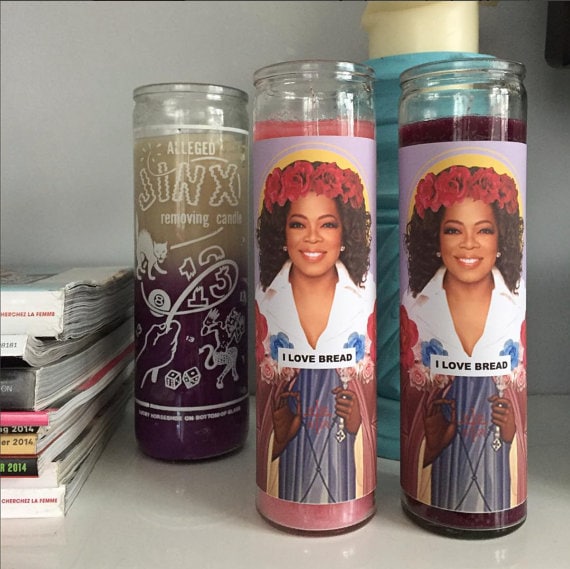 Look Oprah loves bread, we ALL love bread, and we need this candle
Bread Knife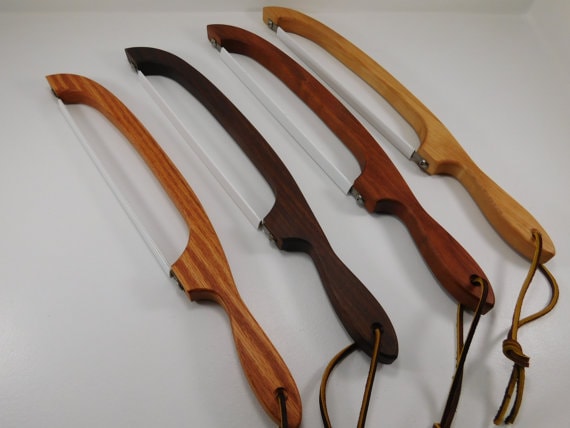 This handmade bread knife will make sure you get the perfect slice everytime
I Love Bread Pin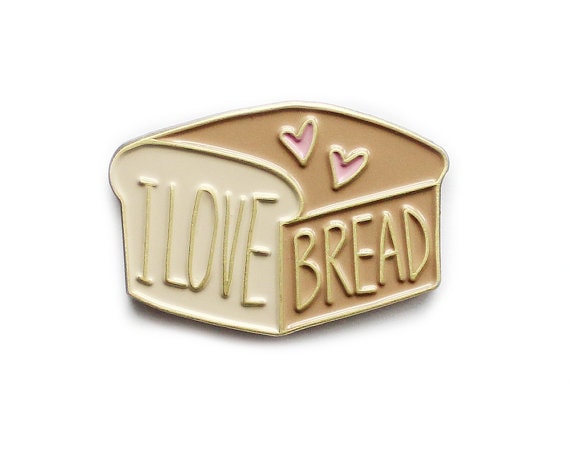 Proclaim your love for bread with this enamel pin
Bamboo Bread Slicer with Crumb Catcher
This bamboo slicing board creates even slices and eliminates the mess of crumbs
French Baguette Earrings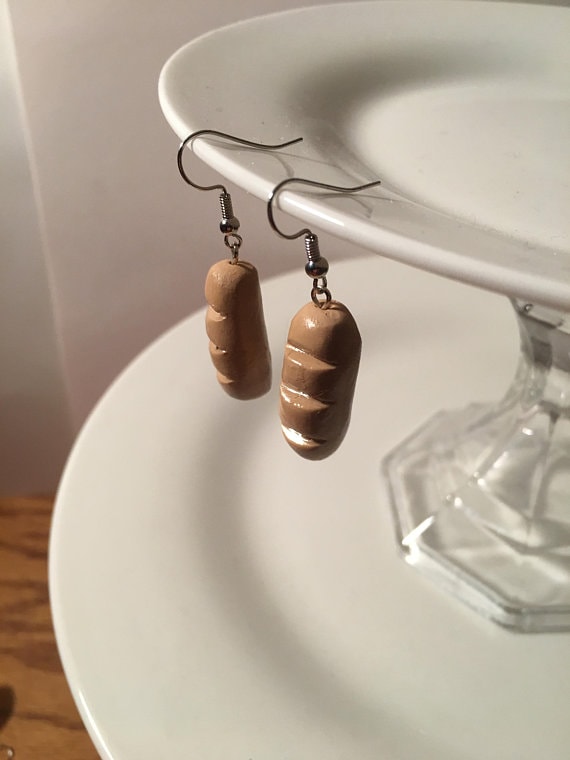 Bread earrings are high fashion for bread lovers okay
Handmade Bread Box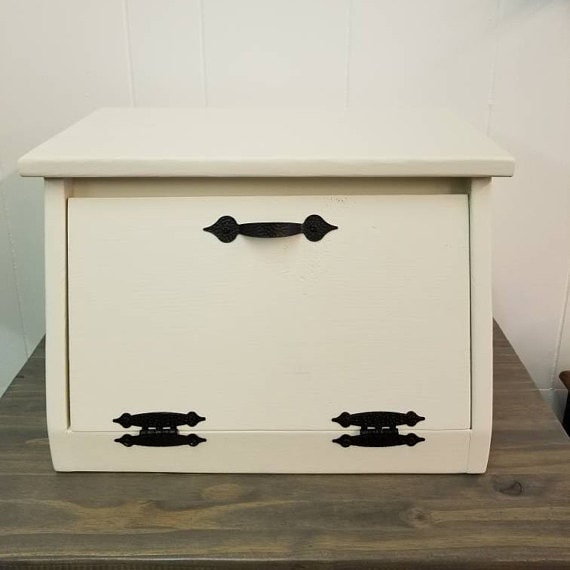 Store your bread in style with this hand painted bread box
Wine Cheese Bread Bag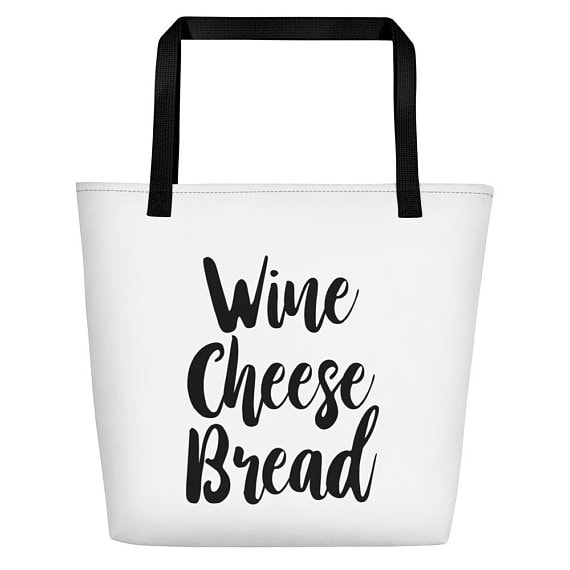 The only thing better than bread is bread with cheese and wine
Personalized Bread Loaf Pan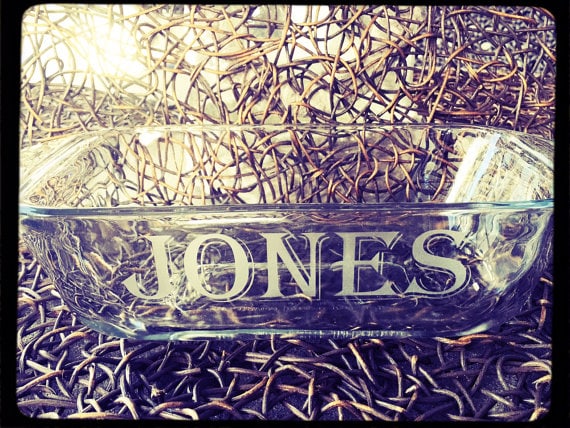 Have your name etched on this handmade bread loaf glass pan
Croissant Monogram Necklace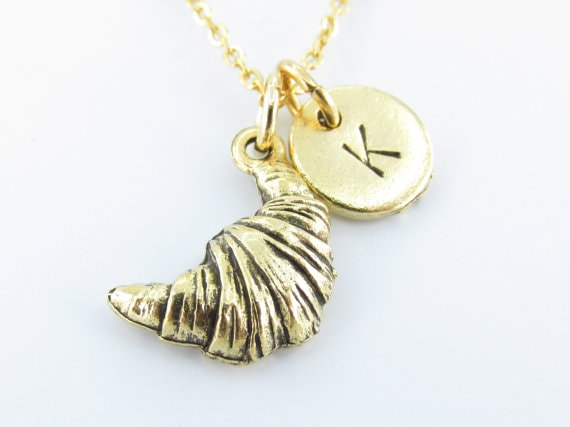 Customize this cute croissant accessory and imagine you're in France eating pastries all day
Challah at Your Girl Art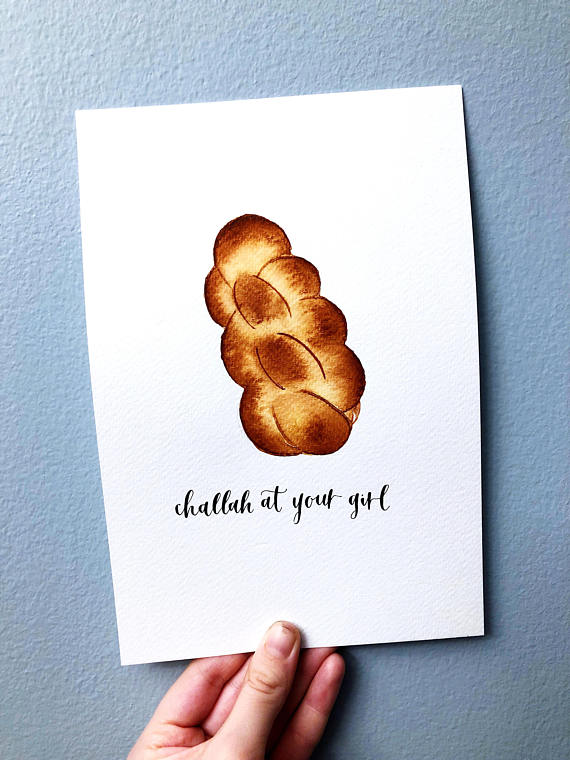 This watercolor and calligraphy print comes in multiple sizes so you can pick the perfect size to adorn your bread lovin' home
Toaster Cufflinks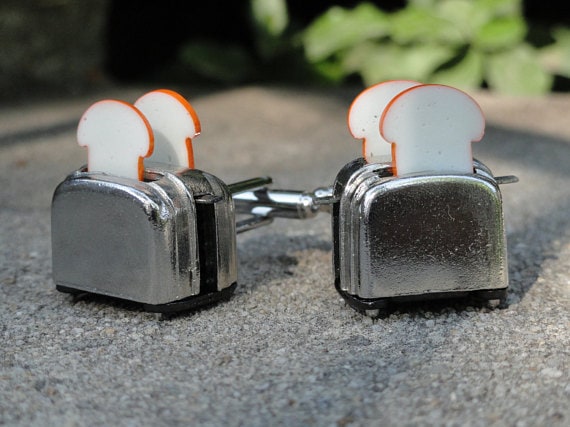 There's nothing classier than toaster cufflinks to a bread lover!
Garlic Bread Til I'm Dead Shirt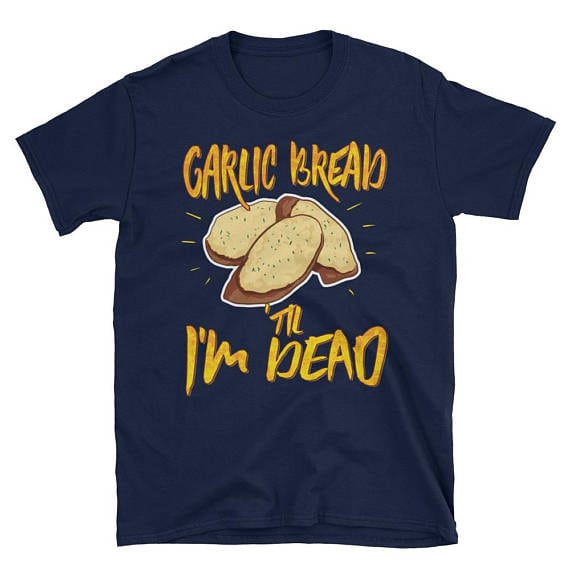 This funny tee belongs to the garlic bread lover in your life
Bread Tea Towel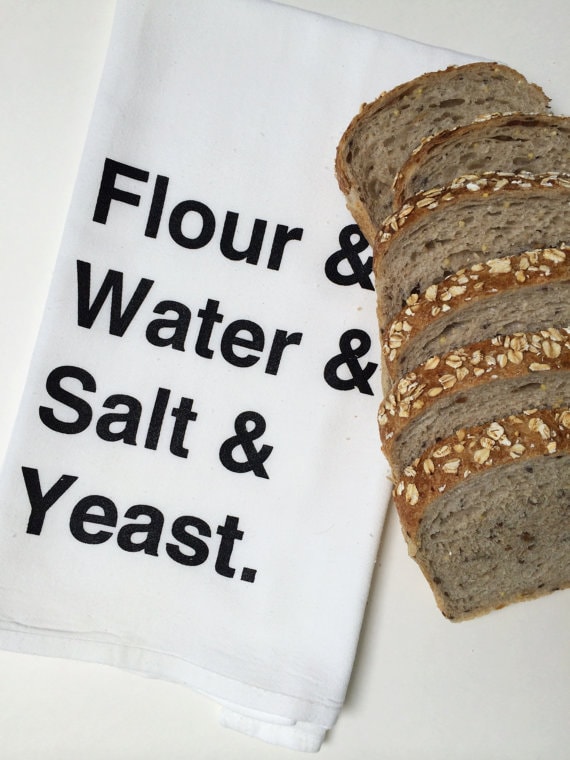 This tea towel is a functional gift that lists the ingredients of bread in a minimalist design
Bread Illustration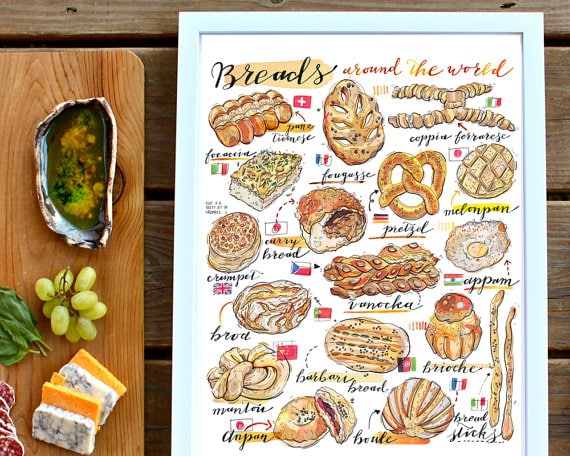 This print features pieces of bread from all over the world in one colorful collection
Bread/Toast Double Sided Necklace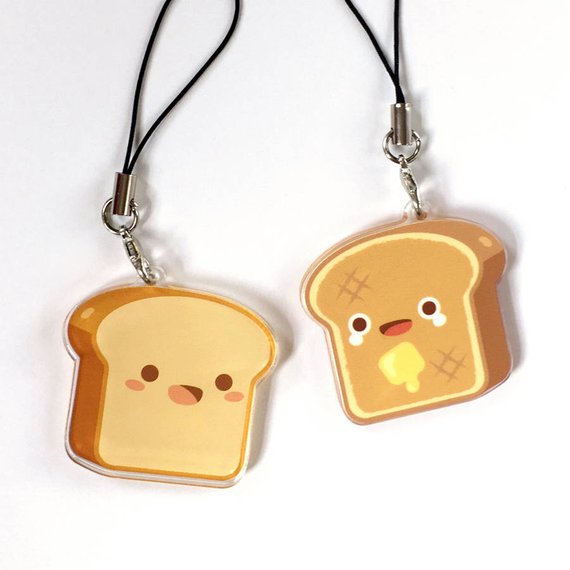 Wear this fun bread and toast combo necklace with pride
Bread with Eyes Iron on Patch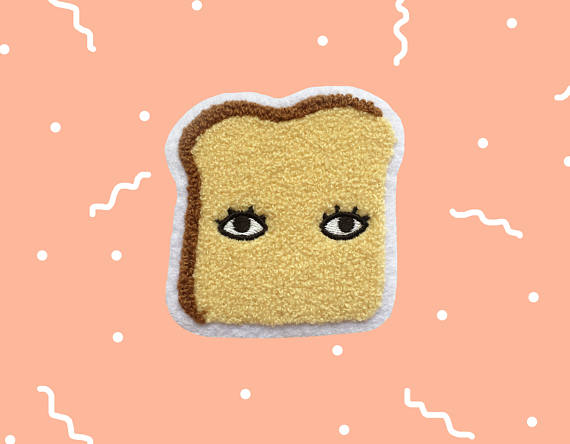 Get out your favorite jean jacket and slap this baby on it!
Throw Bread on Me Tee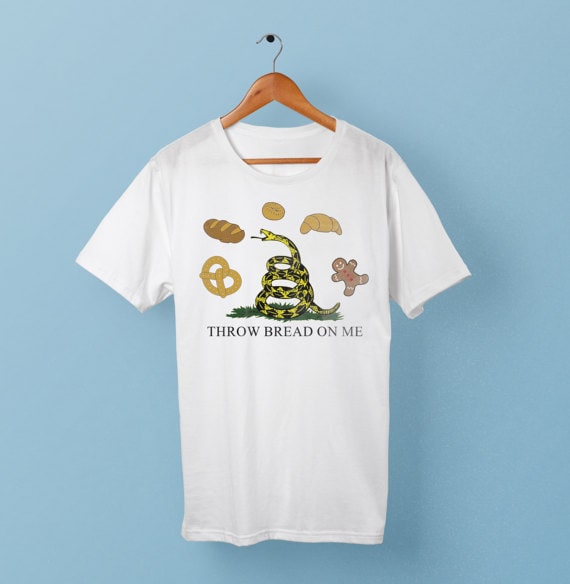 This is the best bread themed product I have ever seen, and your punniest bread loving friends will agree
Bread Slice Pet ID Tag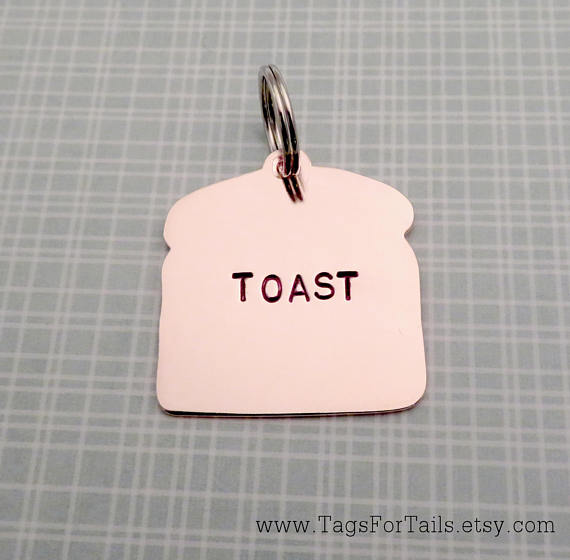 Put your pooch's name on this handmade bread slice pet tag
Bread and Cheese Keychain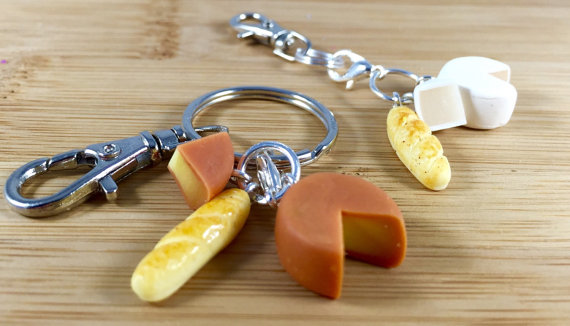 This handmade keychain is the perfect carby accessory