Disclosure of Material Connection: Some of the links in this post may be "affiliate links." This means if you click on the link and purchase an item, I will receive an affiliate commission. Disclosure in accordance with the Federal Trade Commission's 16 CFR, Part 255. This site is a participant in the Amazon Services LLC Associates Program, an affiliate advertising program designed to provide a means for sites to earn advertising fees by advertising and linking to Amazon.
One of the most popular exhibits at the zoo is the giant panda, and its exhibit-mate, the red pandas. Though they often share an exhibit area, they're not actually closely related to the giant panda at all. They're more closely related to the raccoon or bear families, but a case could be made for classifying them in their own family. They're also known as the lesser panda, the red cat-bear, and the red bear-cat. The lesser panda moniker seems unwarranted, though! They're classified as endangered because there are fewer than 10,000 of them in the wild and they continue to lose habitat with every passing year.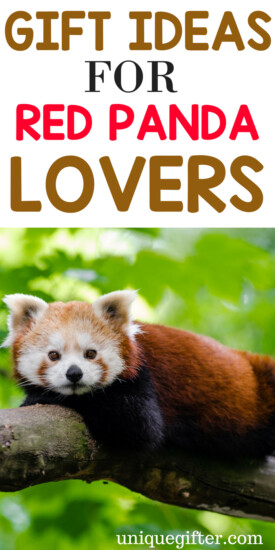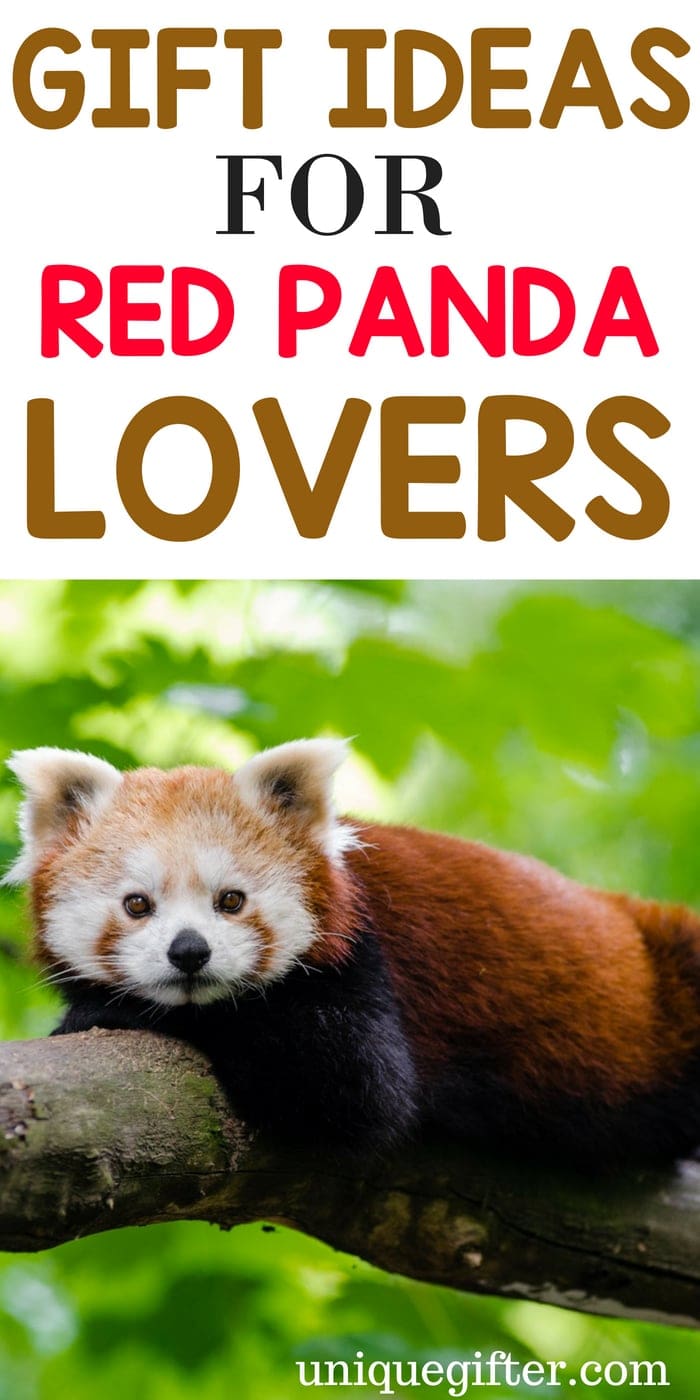 What we know is that they're strikingly cute, whether asleep or playing in the snow, and we definitely don't want them to die out!
Fun And Creative Gifts for Red Panda Lovers
Amigurumi Pattern
I have a mild obsession with amigurumi crochet animals and the red panda is no exception. Take an exceptional cute critter and make it even more Kawai? Yes, please!
Beanie Pattern
Handy with crochet hooks? An intrepid red panda lover with a knack for the yarn based crafts would love this pattern and a large pile of yarn.
Pillow
The rare grumpy looking red panda in pillow form.
Necklace
Peekaboo panda is handmade from polymer clay, painted and sealed. Mind the ears, though, they can be a little fragile.
Cake Topper
These customizable handmade cake toppers are food safe and stand about 5 cm tall.
Enamel Pin
A literary panda that any library or book nerd can appreciate. How tall is your To Be Read pile, again?
Nogget
Noggets are adorable! Big headed and small bodied, this pattern teaches you how to make your own little Nugget with felt.
Bookmark
This heat-sealed laminated red panda will keep your place in books for years if you treat it right.
Tote Bag
As plastic bags are phased out, and our freebie tote bags slowly start falling apart with the weight of our groceries, we turn to higher quality tote bags that can stand the test of time.
Stickers
Multicultural and career red panda stickers! This makes me wonder why there aren't any adventure stories featuring red pandas.
Flask
This customizable 6-ounce flask is made of stainless steel. Its diminutive size makes it perfect to slip in a pocket without ruining the line of your jacket or pants.
Wall Clock
Made from laser-cut birch plywood and printed with UV inks, Roxy runs on two AA batteries and most importantly, doesn't tick.
Dog Costume
Enjoy making clothes for your dog? You're in luck, you can now make a red panda hoodie!
Crossbody Bag
This delightful bag is made with cotton fleece outside and has a cotton lining. Hand wash recommended but perhaps you could get away with washing it in a garment bag on the delicate cycle.
Backpack
This backpack is tougher than it looks. Made with a polyester Oxford fabric, then treated with a water repellant, this backpack closes with a drawstring under the red panda head flap.
T-shirt
This red panda has the right idea for a long weekend!
Sterling Silver Ring
This sterling silver ring captures the characteristic curled up pose of a red panda perfectly. You don't even need to see the colors to recognize it. The ring can be customized with up to 20 letters.
Soft Soccer Ball
Standard size soccer balls are about 8.6 inches in circumference. This smaller than standard size soccer ball is about 6.85 inches in circumference, making it much more suitable for younger kids between ages 2-5.
Squishable
If you haven't met a Squishable before, you've been missing out! These adorable creatures all come in exaggerated round ball shapes and are, you guessed it, so squishable!
Phone Cable Protector
Attach this red panda to your phone cable to protect it from too much flexing which tends to break the outer covering of the cable. I've lost many a phone cable this way.
What's your favorite red panda gear? Share with us in the comments!