Math teachers are criminally underrated. So many people self profess to hate math which can leave your poor math teaching feeling underappreciated. Yet, who's out there, day after day, teaching students how to solve their problems? That's right. Math teachers. These gift ideas for math teachers have been carefully calculated with a math teacher in mind.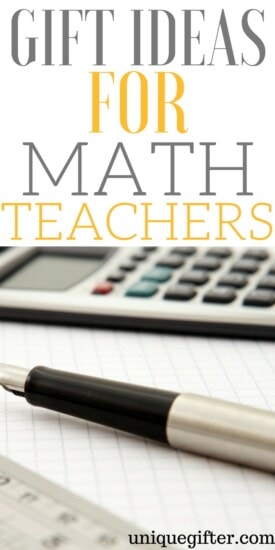 Geeky and Fun Gift Ideas for Math Teachers
Any math teacher, or math loving person in your life really, will love these gift ideas. Give them to that special teacher that made math make sense or helped take your skills to the next level!
Now that you've found the right formula to impress your math teacher it's a sin you need to pick up something cool to say "thanks for making sure I know how to calculate the cheapest price on toilet paper". Trust me, these are life skills you're leaning in math class.