Disclosure of Material Connection: Some of the links in this post may be "affiliate links." This means if you click on the link and purchase an item, I will receive an affiliate commission. Disclosure in accordance with the Federal Trade Commission's 16 CFR, Part 255. This site is a participant in the Amazon Services LLC Associates Program, an affiliate advertising program designed to provide a means for sites to earn advertising fees by advertising and linking to Amazon.
Go go Power Rangers! It's not just a kid's show! Well, it is, but we watched it back in the 90s and still find it cool. These gifts are perfect for adult fans of the show.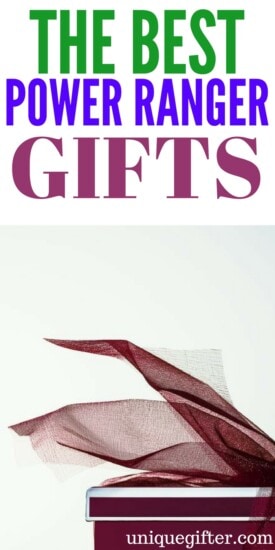 Power Rangers Gift Ideas for Adults
Power Morpher
The Legacy Power Morpher isn't a kid's toy. It's made of die-cast metal and has interchangeable coins. Yes, it also makes noise.
Power Rangers Travel Mug
Don't spill a drop with this Power Rangers stainless steel travel mug.
Ultimate Visual History
Dive into Power Rangers history with this history book filled with interesting facts and full color photographs of the original series being produced.
Ugly Christmas Sweater
A perfect holiday gift idea or something to wear to your next Christmas party.
Cookie Cutters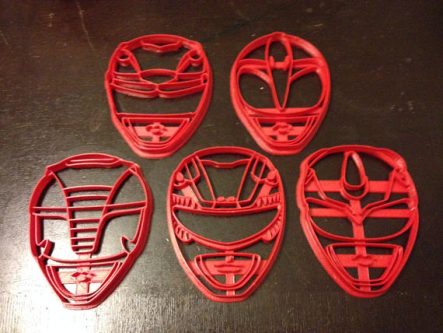 Why not give some homemade Power Rangers cookies as a gift? Or just give them the cookie cutters and they can make their own.
Power Rangers Box Set
Grab a box set of their favorite Power Rangers series, or this brand new one that they might not have seen yet.
Red Ranger Shirt
This cool, stylized t-shirt is a little more subtle than the usual Power Ranger shirts.
Power Rangers Poster
Posters aren't just for kids and this high quality print will look great hanging on the wall. Buy the pre-framed version so it's ready to hang.
Custom Made Hoodie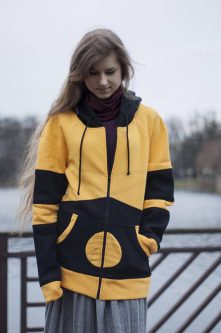 What's great about this is that no matter what size your Power Ranger fan is you can give them something that fits perfectly.
Original Power Ranger Movie
Hit them in the nostalgic feels by giving a copy of the original movie on DVD. Now they can relive their childhood of watching it over and over again (or was that just me?)
Communicator Watch
Like the Morpher, the Legacy Communicator Watch is designed for collectors and is made of die-cast metal. It also plays sounds from the original series.
Seatbelt Belt
Everyone needs to own a belt so grab one with their favorite Ranger on it for the perfect combo of practical and nerdy.
Power Rangers Living Card Game
They can put their knowledge to the test when you give this Power Rangers themed Trivial Pursuit game as a gift.
Starbucks Inspired Mug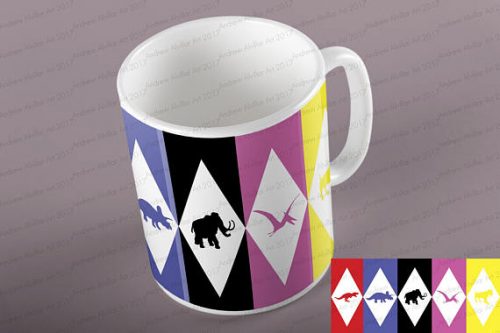 Pick up their favorite character or purchase the whole set because really who can decide on just one.
Power Rangers Robe
For those days where they want to dress up like a sentai hero but want to be super comfy doing it.
Hand Knit Afghan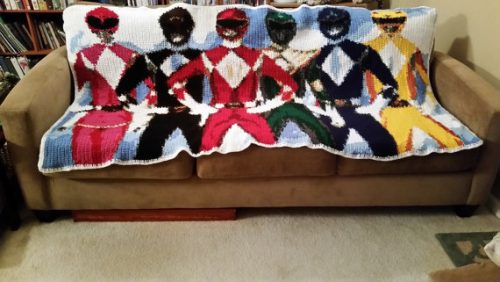 This handmade blanket is full of 90s charm and epic knitted detail.
Megazord
What happens when the Power Rangers can't defeat a villain on their own? They form the Megazord. This Legacy version is a great, well made, and detailed collector's item.
Power Rangers Hat
Keep them warm with a Power Rangers hat and if you're really feeling generous add in some socks to match.
Pink Ranger Inspired Ring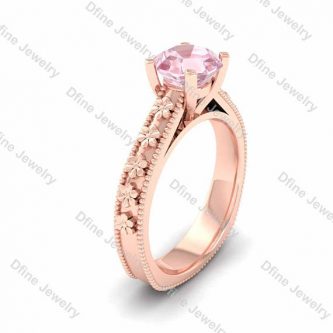 If you have a girlfriend who loves Power Rangers this might be the most heroic gift you can purchase for her. Would make a really nice promise ring, depending on her preferences, be used to propose with.
Cosplay Helmet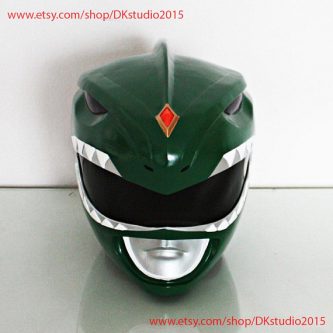 Make a Power Rangers fan really happy by giving them a custom made costume of their favorite ranger to wear to their next con or just the helmet as a display piece.
Now might be a good time to disclose that I use the Power Rangers beeper sound as my text tone.