Disclosure of Material Connection: Some of the links in this post may be "affiliate links." This means if you click on the link and purchase an item, I will receive an affiliate commission. Disclosure in accordance with the Federal Trade Commission's 16 CFR, Part 255. This site is a participant in the Amazon Services LLC Associates Program, an affiliate advertising program designed to provide a means for sites to earn advertising fees by advertising and linking to Amazon.
Disney's Moana is still incredibly popular, and for a good reason. For kids and adults who are still obsessed, we've put together our best Disney's Moana gift ideas. And you didn't even have to travel across the ocean to find them!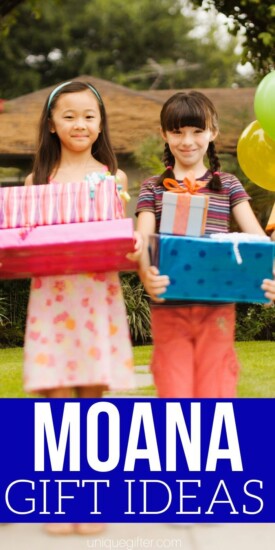 20 Moana Gift ideas
Pick these up for a Moana fan for their birthday, Christmas, or any holiday. Or share this perfect wishlist with your friends and family as a strong gifting hint.
Maui Fish Hook Necklace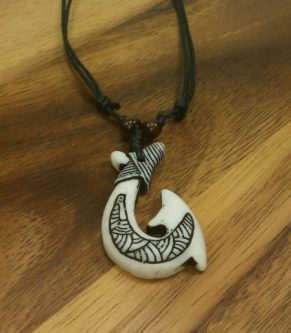 Moana fans are going to love this Polynesian style Moana inspired fish hook necklace. It's a unique take on the one Maui wears in the movie, perfect for fans to show off their Moana love.
Moana Hair Bow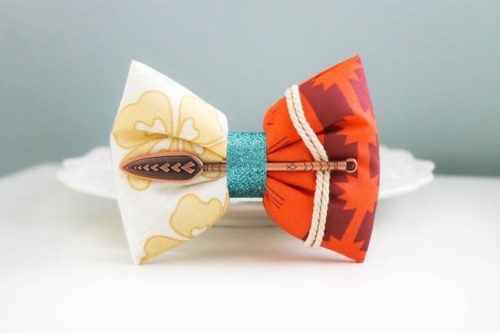 This adorable hair bow is the perfect accessory for fans of Moana. It's perfect for kids or adults who want something unique to wear around or maybe on their next Disney trip.
Princess Sign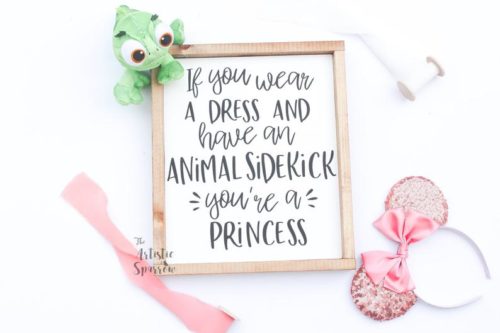 This adorable movie quote sign is a perfect gift idea for a Moana fan or a kid's room. It's handmade, and you can order it in whatever color suits your "princess" best.
Heihei is my Spirit Animal Tumbler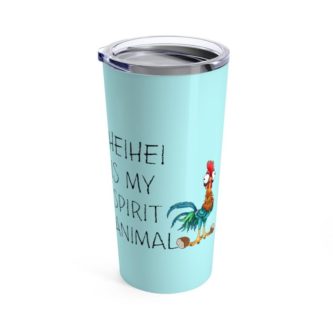 This insulated tumbler is not only super cute; it's way too real. Sometimes we all feel like we're running around without a clue, just like Heihei.
Maui T-Shirt
Maui has everything going for him, and so does the person you give this amazing Moana inspired t-shirt too! For the hair, the bod, you're welcome.
Tamatoa the Crab Jewellery Hanger
Where else does a fan of Moana hang up all their shiny things? Don't worry, Tamatoa will keep them safe.
Moana Crank Music Box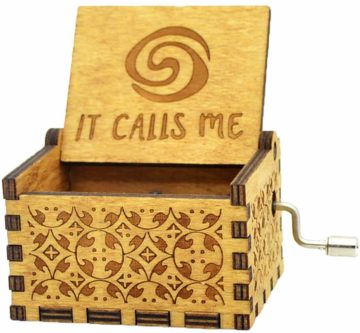 This Moana music box is the perfect addition to their collection of memorabilia. It plays the tune "How Far I'll Go."
Moana Throw Blanket
This adorable Moana throw blanket has Moana and Pua all over it. What makes it extra special is that it also comes with a super cute Pua stuffed buddy!
Moana Wine Glass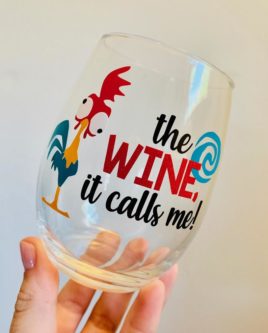 Being a Moana fan isn't just for kids! This stemless wine glass says, "The wine it calls me" instead of being called by the ocean like in the movie. You can order it with Heihei or Pua and add a name for a personalized gift idea.
Moana Felt Finger Puppet Set
This finger puppet set comes with all of their favorite Moana characters. Perfect for young Moana fans or to give a parent or daycare teacher who loves the movie.
Moana Backpack
This Moana print backpack is Loungefly brand, who is partnered with Disney. It's not only adorable but also a sturdy backpack that even has a laptop holder inside.
Moana Necklace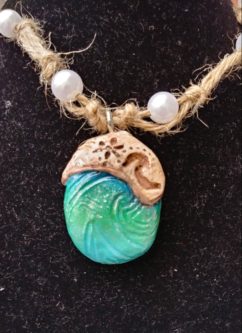 This handmade necklace is an amazing replica of the one from the movie. Perfect for costumes, photoshoots, or just to wear around.
Character Masks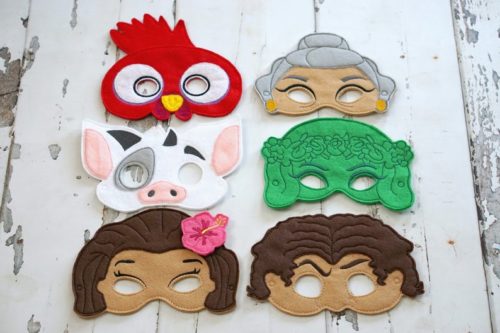 This would be so much fun for a Moana themed birthday party or play date. Or buy them for a young fan who will be delighted to add these cute masks to their dress-up collection.
Moana Costume
Fun for Halloween, conventions, or just dressing up! These Moana costumes come in kids' and adults' sizes so everyone can get in on the fun.
Moana Custom Minnie Ears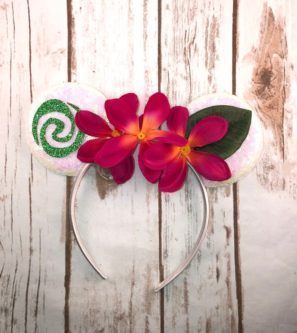 Minnie's ears are all the rage at the Disney Parks, but they don't have Moana ears quite like this. These custom, handmade ears are perfect for kids traveling to Disney or just for fun.
Squeeze and Scream Heihei
Heihei is the hilarious comic relief in the movie, and he's always running around screaming. Let them recreate that with this Heihei toy: when you squeeze him, he lets out a scream. Sure, it's basically a rubber chicken, but they're going to appreciate it.
Moana Coffee Cozy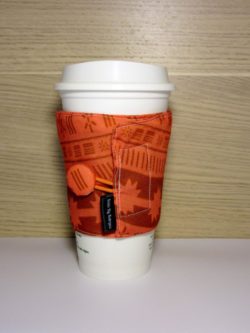 Safe the environment with this Moana gift idea. The fabric matches the print on Moana's outfit in the movie, but it also will keep their cup from being too hot in their hands and save a paper sleeve.
Moana Drink Bottle
This double insulated wall cup will keep their beverages cold. Perfect for Moana loving kids to take to school or practice.
Heihei Hat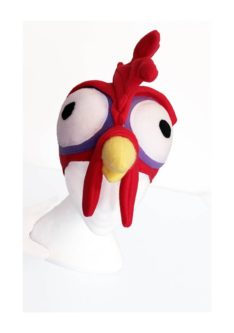 You can order this hilarious Heihei chicken hat in kids and adult sizes so you'll be sure to get the perfect fit. As a bonus, $1 from each hat sale goes to charity.
Moana Figure Playset
Kids are going to love this set of Moana figures and have a blast acting out their favorite scenes. Adults might also like this as a collectible set or to display.
Moana Necklace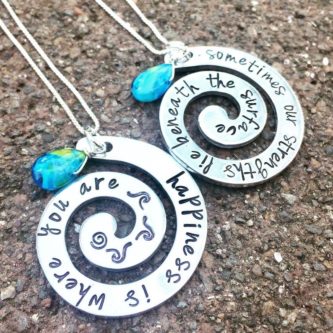 These Moana inspired stamped necklaces are the perfect balance of reference and style for Moana fans. There are multiple options for different sayings, so grab the one that suits your gift recipient best.
You don't have to be a demigod to be a gift-giving hero with these Moana gift ideas! Hopefully, they enjoy them almost as much as they do watch the movie.