Disclosure of Material Connection: Some of the links in this post may be "affiliate links." This means if you click on the link and purchase an item, I will receive an affiliate commission. Disclosure in accordance with the Federal Trade Commission's 16 CFR, Part 255. This site is a participant in the Amazon Services LLC Associates Program, an affiliate advertising program designed to provide a means for sites to earn advertising fees by advertising and linking to Amazon.
Texans fans are deserving of something truly unique. Houston is a unique town with its own flavor, after all! These Houston Texans fan gift ideas are some of the most interesting, stylish and fun finds out there. Besides, what better way to cheer on your favorite team than with something truly exclusive?
The Best Houston Texans Fan Gift Ideas
These are the Houston Texans gift ideas that are going to rock your favorite fan's world! Football fans aren't always easy to shop for. After all, you don't want to get them the same tired old T-shirt or jersey, right?
NFL Texans Duffel Bag
This duffel bag is for your favorite fan to get his gear to and from beer league! Even if it's just for vacation, gotta have him looking fresh!
NFL Houston Zippo
This authentic Zippo lighter features the Texans signature logo and field! Light it up in style at the next tailgate with an awesome collectible piece of gear.
Houston Texans Football Gloves
This pair of neoprene gloves is perfect for the fan who loves hitting the field themselves! As a bonus, they'll also keep your hands warm during game night!
Texas HOME Sign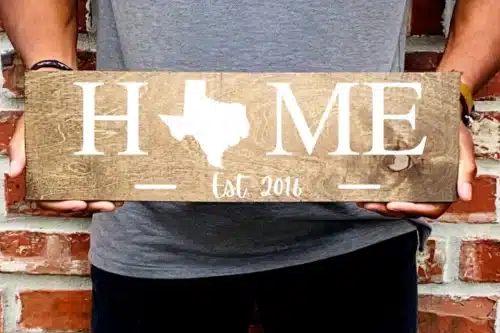 Handmade gifts make a great impression, especially for football fans! Deck out their man cave with something truly unique that will have everyone else coming down for game night! You can even personalize it.
Texans Key Fob
This key fob is a perfect accessory for showing up to the tailgate in style! It's all about the little things, keep that in mind when searching for the ideal Houston Texans fan gift ideas!
Houston Texans Inspired Mickey Ears
It might not be the west coast, but it is the best coast! Get your Southern football lovers a piece of their favorite team, and place, with this Disney-inspired piece of fan gear! Wear em' proud, Texans!
Houston Texans Women's Shoes
These Houston Texans shoes for women are so much fun! Show your love for your team and sparkly while doing it.
Houston Texans Hat
This awesome cap will help you make gameday something much more special for your favorite fan! Get them suited up properly with this Houston Texans snapback!
'HTX' Houston Texans Iron on Gift Idea
This is a great handmade craft or individual gift for that one Houston Texans fan in your life with a good sense of humor! Styled as the MTV logo, this patch celebrates the Texans in all their glory!
Hand Painted Houston Texan Nesting Dolls
These are the ultimate handmade, unique Houston Texans fan gift idea right here! These authentic style nesting dolls celebrate your favorite Texans players in a hilarious and cute fashion!
Houston Texans Crop Top Hoodie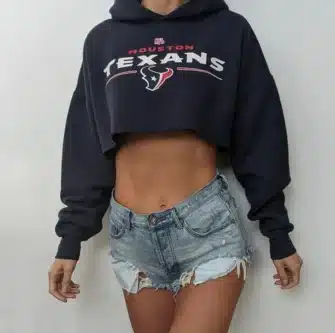 This crop top style hoodie is a masterpiece in style for the fashionable fans out there! Use it to create some truly memorable gifts for your favorite Houston fans in your life!
Houston Neighborhoods Blueprint Map
This is an authentic, handmade piece that really brings out the character of the Texan's hometown. See the neighborhoods that make this place so special in this gorgeous piece of décor.
Houston Texans Face Mask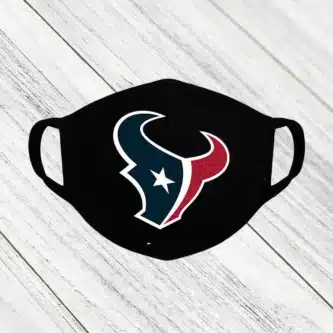 This facemask is designed with a stunning Houston Texans pattern featuring their signature team logo! Stay safe when you're feeling ill, and look good doing it too!
Houston Texans NFL Silk Bathrobe
This silky, smooth bathrobe is the answer to all of your Houston Texans fan apparel dreams! Or is that just me… Make self-care day a lot more comfortable with this cozy Texans gift.
Houston Texan Replica Helmet
This Houston Texans replica helmet would make the ultimate gift for any fan. It's perfect for decking out your fan space, or inspiring little Texans fans!
Houston Texans Socks
Houston Texans crew socks because of course you need these! Not only will they keep your feet warm, but they'll become your new favorite lucky pair of socks!
Houston Texans Shot Glass
What's a good football fan's collection without at least one shot glass? This classy, glassy Houston Texans shot glass is the perfect Houston Texans fan gift idea!
NFL Houston Blade Putter Cover
This authentic NFL licensed, Tailormade cover is the perfect Houston Texans fan gift idea for the golfers in your life! Let them hit the greens in style featuring this one of a kind putter cover that's the ideal between functionality and style.
NFL Tailgate Grilling Apron
This grilling apron will bring out the inner BBQ pit-master in any true Texans fan out there! Cook in style this football season with a durable and super practical NFL gift idea!
Officially Licensed NFL Flag
Need to 1up the tailgate party next door? Worry not, we've got you covered! This epic swooper flag will take the cake on your front lawn, or pickup truck bed!
NFL Sweatshirt Pullover
This pullover is the warmest and most stylish way to roll up to the stadium. (Or lounge on the couch, we won't tell anyone!)
Houston Texans Fleece Throw
This throw blanket will help ward off those fall chills at the stadium this season! Try this for a cozy Houston Texans fan gift idea this year!
Houston Texans NFL Coaster Set
Grab this set of coaster for the ultimate in classy, low-key Houston fan décor! These would look excellent in just about any room or lounge. They're heavy-duty, and well suited for all types of glasses. Personally, these are my favorite style of coasters!
Hopefully you've landed the perfect touchdown this gift giving season! What kinds of unique and non traditional Texans gifts have you found or received? Let me know!