Disclosure of Material Connection: Some of the links in this post may be "affiliate links." This means if you click on the link and purchase an item, I will receive an affiliate commission. Disclosure in accordance with the Federal Trade Commission's 16 CFR, Part 255. This site is a participant in the Amazon Services LLC Associates Program, an affiliate advertising program designed to provide a means for sites to earn advertising fees by advertising and linking to Amazon.
Football fans (NFL) are a crazy bunch because they eat, drink, and dream football. That can make it difficult to find a suitable gift for them. But that does not mean there is a shortage of ideas.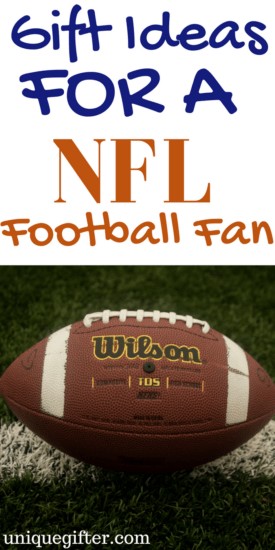 A number of football-related options are always available. They mostly include memorabilia or NFL-themed gifts. Here are the options for those football fanatics:
Gift Ideas for a Football Fan
NFL inspired TRAVEL Mug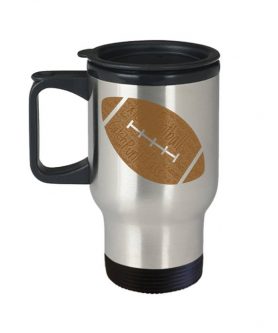 This mug is safe to use for both hot or cold drinks and can hold 16oz of liquid. If you like you can also personalize the mug to make it more valuable.
Official 1993 Danilo Calendar Sports Memorabilia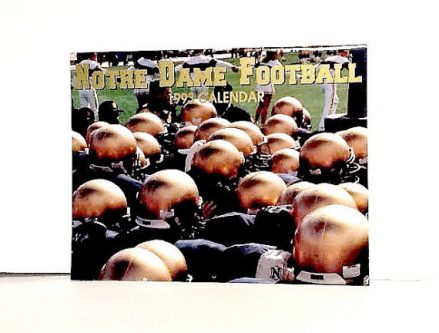 This is a rare sports memorabilia that features different teams from the league. It is full of colorful photos on the field together with accompanying information. It will be delivered in excellent condition and will remind the giftee of the NFL events in 1993.
NFL stainless steel coasters
These heavy-duty coasters have a strong cork backing. They have a unique laser-cut design and make a great gift for that tailgating sports fan. They are also perfect for his man cave.
Football Necklace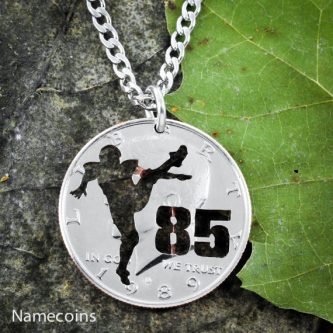 This is a handmade necklace. To make it more personalized, it can include the giftee's kicker's number to make it unique. A football mom or guy will appreciate this custom piece.
NFL Themed Headphones
They are foldable, have a detachable wire and produce good sound. What more can you ask for? They have also been ergonomically designed. The headphones will make it possible to fuse a team's color and one's favorite tunes to provide a memorable experience. You can make a custom order if your team is not available.
Vintage Dallas Cowboys Helmet Shaped Coffee Mug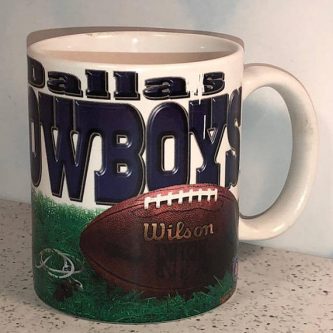 This coffee mug is extremely unique because it is shaped like a helmet. It is in good vintage condition and will restore memories of the Dallas Cowboys.
Rare 1993 Vintage "CAROLINA PANTHERS" Sweatshirt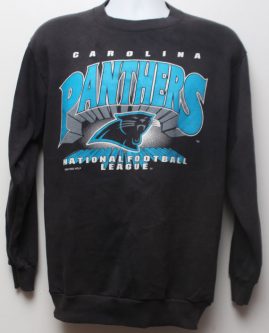 A vintage sweatshirt is almost a must-have gift for an NFL fan. This 1993 vintage sweatshirt is in excellent condition and can come in the color of choice. Buy it because you know what a vintage item means to a football fan.
American football helmet cufflinks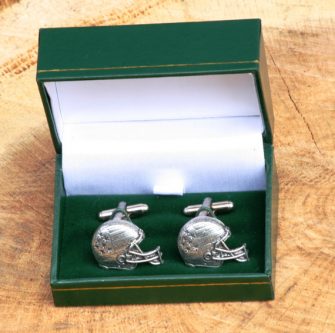 These cufflinks have a solid pewter emblem on their front face and will be truly appreciated by the right person. They are handmade and will remind everyone around that football runs in the blood.
Football coozy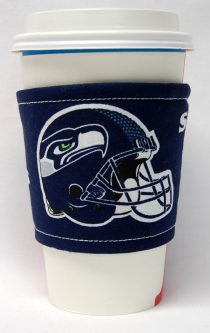 Let him or her dress that coffee cup in style. A coozy will help keep the drink in its desired temperature while keeping your fingers comfortable. Since they are reusable, they are an eco-friendly alternative.
NFL themed cornhole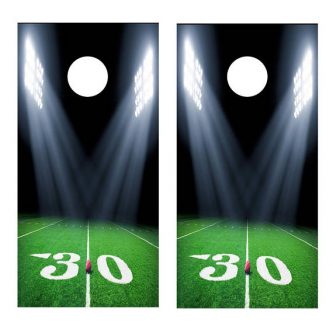 If your recipient loves playing cornhole, then an NFL themed cornhole is a thoughtful gift. He/she will be proud to use this board during a pre-game tailgate.
NFL themed neck pillow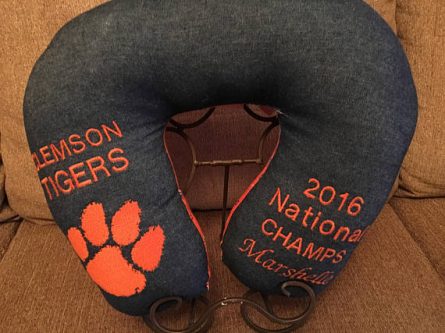 This pillow was created with comfort in mind; whether one is at home watching football or travelling to a match. Millie's ComfortKing has a beautiful appearance and provides great comfort. The quality and eye for detail is worth the money. In addition, you are allowed to instruct where you want the team logo/name placed.
NFL themed scarf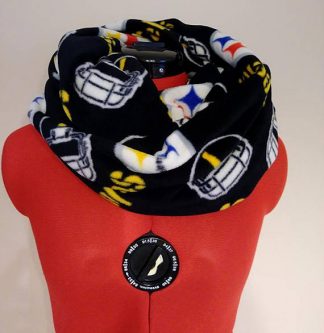 What a better way to show team spirit. It is super cozy and will add flare to an outfit.
Football stadium map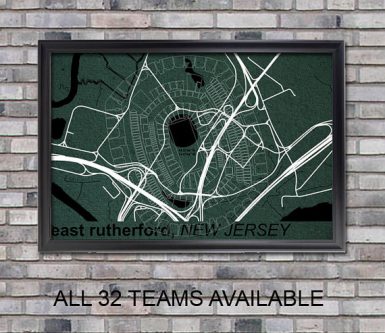 It is designed in a simple way to show your team's color, which displays a map with the location of the stadium. This artistic map will announce that one is an ultimate fan and is a perfect gift for every football fan.
Football display case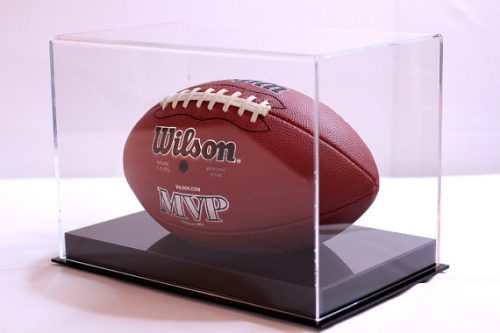 It is made using standard acrylic plastic and is great for displaying and protecting one's football possessions. It has a well-polished top and is perfect for displaying any collectibles.
Custom Football Jersey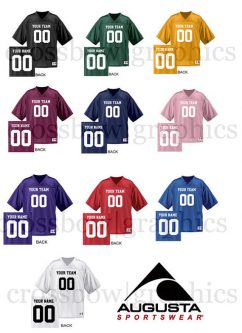 This shirt can be worn by either a man or a woman and is great when worn over a long sleeve or turtle neck. It is made using soft material and has enough room for different body sizes. Decorate it with your custom name and number and make your giftee happier.
90's Vintage Logo7 "Green Bay Packers" Snapback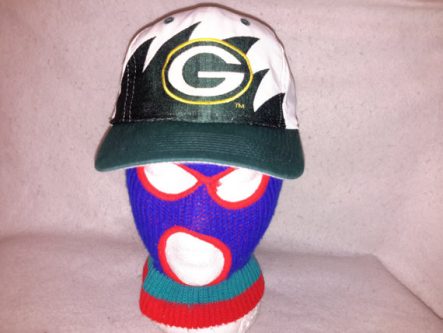 It goes without saying that a football fan will treasure a gift, especially when it is a vintage gift of a favorite team.
Wall-mounted bottle opener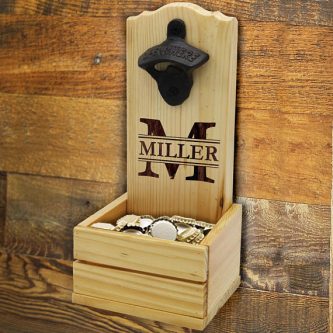 Once in a while, a football fan will need to open beer, but not with a regular opener when you can get this wall mounted bottle opener with a bottle cap catcher at the bottom. It is made of poplar and comes with mounting screws.
NFL themed bracelet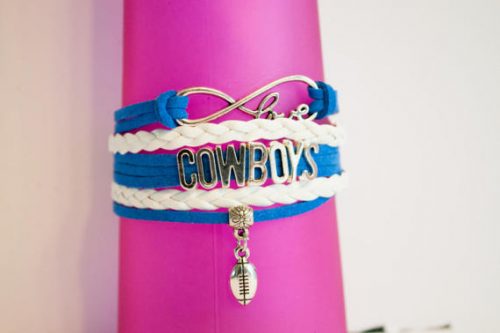 Let your giftee show his/her love for football with this adorable bracelet. There is no better way to show pride for a team than with a charm bracelet.
NFL inspired Beanie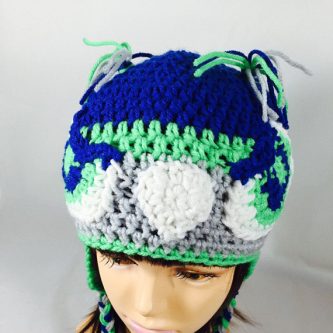 This hat was handcrafted and designed to provide style and warmth. But as you may notice it also sends a message of team spirit. The colors in the yarn can be changed to those of the favorite team though the pattern can be maintained for any NFL team.
Knitting project bag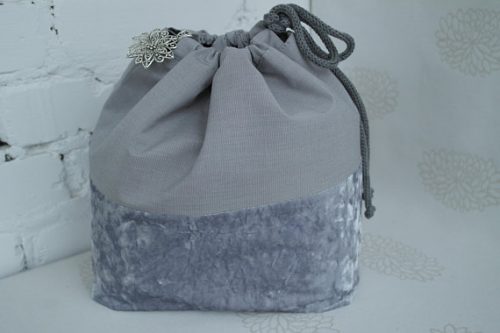 There are those fans who like to knit while watching the game. Get them this beautiful bag made out of cotton. It is great for holding their sewing, crocheting, and knitting projects though it is not restricted.