Disclosure of Material Connection: Some of the links in this post may be "affiliate links." This means if you click on the link and purchase an item, I will receive an affiliate commission. Disclosure in accordance with the Federal Trade Commission's 16 CFR, Part 255. This site is a participant in the Amazon Services LLC Associates Program, an affiliate advertising program designed to provide a means for sites to earn advertising fees by advertising and linking to Amazon.
Planning a bachelorette weekend can be a ton of fun, but it's easy to get a little overwhelmed by the process! After all, there are lots of details to sort out to make sure your friends – and most importantly, the bride – have an amazing time. Follow these steps and you'll be well on your way to planning a bachelorette weekend your friends won't soon forget! Learn how to plan the perfect bachelorette weekend that will leave her smiling!
Learn How to Plan the Perfect Bachelorette Weekend

1- Ask the bride what she wants.
It might seem obvious, but it's still worth mentioning! Meet up for happy hour or schedule a Skype session and pick her brain. Does she want to go crazy in Vegas? Book rooms at a local bed and breakfast a few towns over for some rest and relaxation? Does she have a specific weekend in mind, or is she flexible to whatever dates work for the group? And speaking of the group – who should get an invite to the party?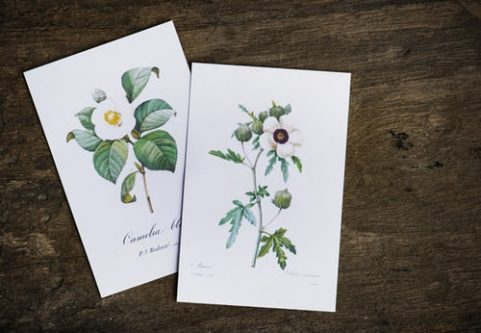 2 – Send your invites early!
As soon as you've nailed down the guest list, see who can fit a weekend away into their schedules and budgets. Some girls may need to save up to attend, and others might not know right away if they can make it, so giving people a little time is always a good move.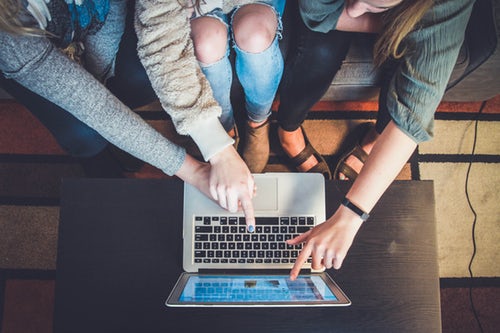 3 – Get some input from the group.
Once you know who can go, you'll want to work together to make a few big decisions that'll shape your weekend. It can be smart to start a group chat on a messaging tool like Google Hangouts or Slack – especially if you're planning a weekend with ladies who don't live nearby.
At the very least, you'll need to agree on three big things as a group:
Your budgets. Determine how much everyone is willing to spend on the bachelorette weekend – flights, accommodations, food and fun included.
Your dates.

If the bride already has a weekend in mind, this isn't much of a discussion point, but if you're open, see what weekend works best for everyone in your group.
Your destination.

It's always a good idea to make sure everyone's on the same page as far as your destination is concerned. Pop a bottle of wine and do some research together to find the bachelorette weekend destination of your dreams!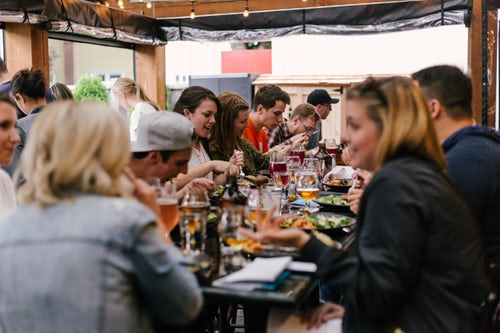 4 – Lock down your accommodations.
Once you've sorted out the big stuff, you can spend more time planning the weekend itself! Check out hotels in the area, or consider splitting an Airbnb with your group to keep costs lower and gain some nice-to-have perks, like a kitchen and space for your whole crew to hang out at the end of the day.
Put some thought into this! If the bride dreams of spending her bachelorette weekend lounging poolside, drink in hand, you probably won't want to reserve a hotel in the middle of the bustling downtown district.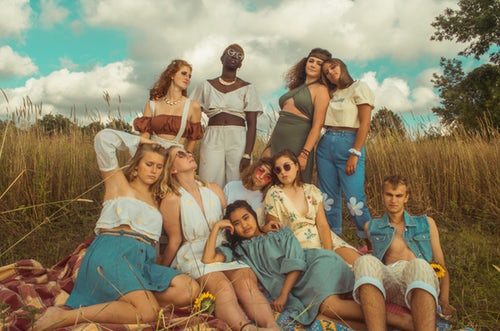 5 – Plan some activities.
More laid-back brides won't care as much if you don't have a fixed agenda heading into the weekend, but if your group of friends likes to stay busy, you'll want to put some thought into your plans. See who's got the tastiest brunch, the best rooftop bar, the most delicious fried chicken – whatever your crew will love! For an element of excitement, look into activities you don't typically do at home. Ax throwing, go-kart racing, and rock climbing are all fun (albeit a little unorthodox) ways to hang out and show the bride-to-be a great time!