Disclosure of Material Connection: Some of the links in this post may be "affiliate links." This means if you click on the link and purchase an item, I will receive an affiliate commission. Disclosure in accordance with the Federal Trade Commission's 16 CFR, Part 255. This site is a participant in the Amazon Services LLC Associates Program, an affiliate advertising program designed to provide a means for sites to earn advertising fees by advertising and linking to Amazon.
My friend Sarita writes about gifting, at her blog I Love Gifting. Recently, she wrote a piece titled 5 Ways to Return Proof your Gift, and the last point really hit home with me. It is something that I am not very good at, even though I love to pin many images of gorgeous wrapping! Here is what Sarita had to say, highlighting the importance of gift wrapping: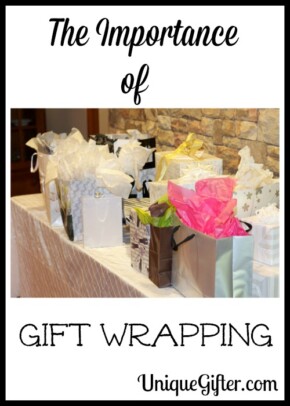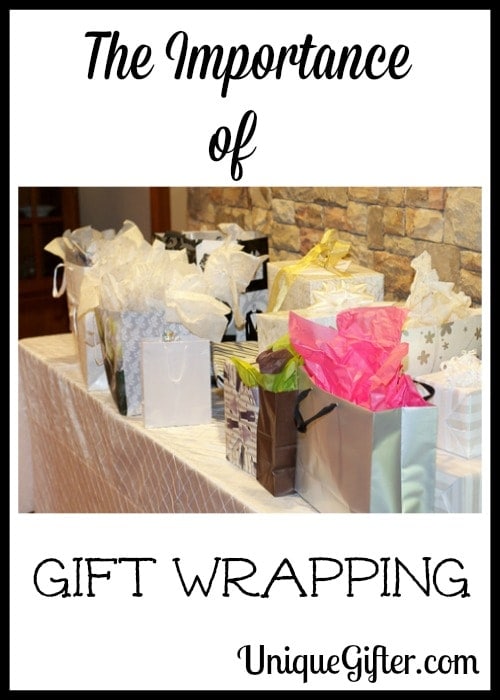 5. Wrap it up: If the gift is great, why bother with gift wrapping, right? Wrong. Gift wrapping isn't just about covering the gift in decorative paper. It's about going one step further; it's like the icing on the cake or a beautifully decorated dish at a restaurant. I liken it to a splendidly done window display. It adds another dimension and is the final flourish that completes a good gift. And for the recipient, it's about the anticipation, the excitement of discovering what's inside.
What she says really makes sense to me. There is a reason that diaper cakes and cute little sock babies are so popular on Pinterest, they have a "Wow Factor" to them that we are all drawn toward. The same goes for bridal shower cakes and gorgeous, crisply wrapped items. Here are some tips that I have to help you give a good-looking gift.
How to Make Your Gift Wrap Really, Really Ridiculously Good Looking
KISS – Keep it simple, stupid.
Pick a solid colour wrapping paper that is high enough quality the corners won't poke through. This technique is especially effective with large boxes. For weddings, you can use white, silver, kraft paper and gold.
Wrap your gift with nice, crisp folds. Try to make them as symmetric as possible. Putting things into boxes makes this easier.
Use sparing but equal length clear tape.
Add a thick ribbon. Pick a contrasting colour or a complimentary colour. If you are using kraft paper or gold, consider wrapping it several times with twine.
Violà! You have a simple, but elegant and really really ridiculously good looking gift!
Here are a few examples of KISS gift wrap from the world wide web:
Fellow Fellow: Simple twine on craft paper. The photo tags are a free printable!
Pinterest: This one is a great example of a contrasting colour combo!
Pinterest: Plain gold looking great. You don't even need to go all the way around with the ribbon, just a single band of bold.
For more gift wrapping ideas, follow my Wrap It Up In Style Pinterest board!
This just in! You can follow me on Bloglovin here: Follow my blog with Bloglovin
[Photo – Creative Commons Attribution – Fristle]