Disclosure of Material Connection: Some of the links in this post may be "affiliate links." This means if you click on the link and purchase an item, I will receive an affiliate commission. Disclosure in accordance with the Federal Trade Commission's 16 CFR, Part 255. This site is a participant in the Amazon Services LLC Associates Program, an affiliate advertising program designed to provide a means for sites to earn advertising fees by advertising and linking to Amazon.
There is no mythical creature loved more than the unicorn. They are gentle, magical, and beautiful creatures who have become slightly more cheeky and fun in their portrayal in current pop culture.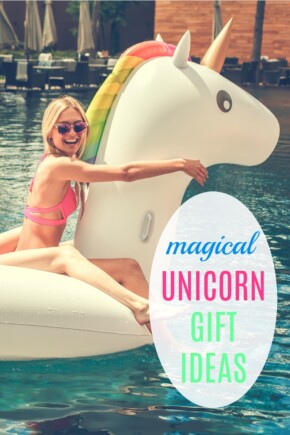 Related Posts:
Magical Unicorn Gifts
Unicorn Snot Magical Glitter Gel
For those of you who've wondered about what unicorn snot would be this is the gift for you.
Unicorn Onesie
There's nothing better than staying warm during winter wearing your favorite unicorn onesie.
Unicorn Horn for Cosplay
If you're heading to a Comic Con near you, don't forget your unicorn horn.
Unicorn Cupcake Novelty Kit
This is a great kit to gift to the unicorn lover in your life.
Unicorns are Jerks Coloring Books
This coloring book is for the person who believes that unicorns aren't as sweet as they seem.
Unicorn Coloring Book (the non-jerk edition)
This coloring book is for the unicorn lover who believes that unicorns are as sweet as they look.
I'm F*cking Magical Unicorn Mug
This mug is for the person who needs to declare their truth.
Reasons to be a Unicorn Mug
Start your next unicorns are great conversation with this mug.
Sh*t's About to Get Real Unicorn Mug
Drink from this mug when you need to drop some Olivia Pope truths on people.
Unicorn Socks
Sometimes you just need to wear a pair of unicorn socks.
Unicorn Slippers
If you live in a home where you don't wear shoes inside, these slippers are will keep your feet warm as you walk around during cold nights.
Bag of Unicorn Farts (cotton candy)
There's always one person who wonders about strange things. And, this bag of unicorn farts is definitely one of those weird things. Enjoy.
Unicorn Snot-Stress putty
There are moments when you're just stressed out and just need to a stress release. This putty does the trick.
I'm Magical Unicorn T-shirt
Not everyone is magical, but any person wearing this t-shirt is.
Love Unicorn T-shirt
Declare your unicorn love with this t-shirt.
Unicorn Leggings
If you're flying United on an employee pass don't wear these leggings on your flight. But, if you're paying customer go for it!
I Eat Glitter for Breakfast Unicorn Tank top
Unicorns don't eat mundane things such as grass and wheat. They eat glitter. Prove us wrong.
Over the Rainbow Unicorn Socks
Your favorite hipster will lose their minds over these knee-high socks.
Unicorn Mode Tank top
There are different modes that people operate in-unicorn mode is one that most people don't consider operating in. You should.
Unicorns are Awesome Hoodie
And so are you! Wear this hoodie the next time you need to remember that.
Embrace your unicorn love unabashedly with the gear on this list. Have fun!