Disclosure of Material Connection: Some of the links in this post may be "affiliate links." This means if you click on the link and purchase an item, I will receive an affiliate commission. Disclosure in accordance with the Federal Trade Commission's 16 CFR, Part 255. This site is a participant in the Amazon Services LLC Associates Program, an affiliate advertising program designed to provide a means for sites to earn advertising fees by advertising and linking to Amazon.
If you are looking for engagement gifts for your male fiance, I suggest that you look at Engagement Gifts for Men for more traditional gift ideas or at More Engagement Gifts for Men for some newer ideas. The things that follow are best as gifts from a brother, relative, or best friend. If you are giving these to your fiance, it might come across as, ahem, a tad bossy. You know your fellow best though, so use your own judgement.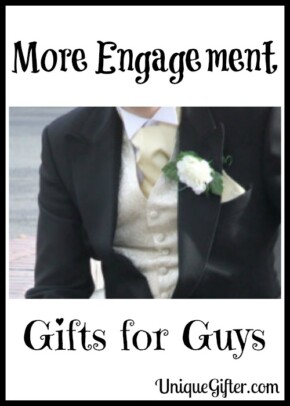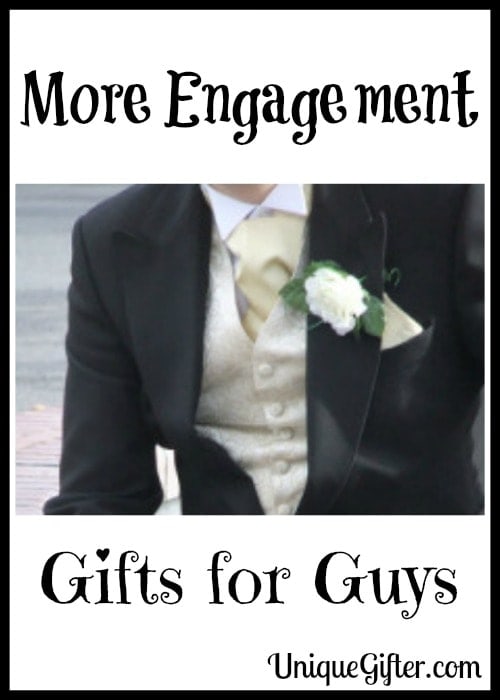 Most guys do not grow up envisioning their dream wedding day. I am definitely not saying that women do either, just that our cultural set up makes it even less likely for men. Additionally, barely any of us are event planners either. Then along comes a wedding and all of a sudden we are faced with being event planners, taking on new titles like "groom" and "husband," juggling finances and also needing to foster the relationship that led us to this point in the first place. Rest assured, there are lots and lots of people who have hiked down this path already, so there's a well blazed trail of information we can learn from. Here are a few books, all available via Amazon, that make excellent engagement gifts for guys and are especially good gifts from a best friend.
Supergroom!: 101 Ways to be the Most Romantic Groom—EVER!
Groomology: What Every (Smart) Groom Needs to Know Before the Wedding
The Groom's Instruction Manual (Owner's and Instruction Manual)
The Engaged Groom: You're Getting Married. Read this Book.
Things I Wish I'd Known Before We Got Married
Are these note quite the ideas you were after? How about Engagement Gifts for Men for traditional engagement gifts for guys ideas or at More Engagement Gifts for Men for a modern touch.
[Photo – Creative Commons Attribution Share Alike – Lee J Haywood]