Disclosure of Material Connection: Some of the links in this post may be "affiliate links." This means if you click on the link and purchase an item, I will receive an affiliate commission. Disclosure in accordance with the Federal Trade Commission's 16 CFR, Part 255. This site is a participant in the Amazon Services LLC Associates Program, an affiliate advertising program designed to provide a means for sites to earn advertising fees by advertising and linking to Amazon.
Are you looking for an engagement gift idea? Check out Engagement Gifts Part I for more ideas. This post is just engagement gifts for him… they can often be tricky! It is common to purchase a long lasting wardrobe staple as a gift, as you'll notice from this list of ideas. This list is mostly traditional engagement gifts for men, stay tuned each Friday in November for more ideas, some modern and some traditional!
This post contains affiliate links, which means that at no extra cost to you, I will be able to afford coffee. And gasoline. I enjoy both of these things, but differently, so many thanks.
Watch
A nice watch has become the default and standard male engagement gift, I looked up the history of engagement watches and found that they stem from Napoleon! Watches come in a very large range of prices, so you have flexibility to spend as much or as little as you would like. When I asked for a price, I was told that a white gold Rolex would be $30,000. Suffice it to say, my spouse does not own one! After a lot of research and asking friends, we settled on a make and model together. Next, it was my job to find the best possible price. There were a few websites that came close, but in the end we went with a watch from Amazon
, as it was retailing for substantially less than anywhere else.
Wallet
How about a very nice leather (or vegan friendly if you prefer) wallet? You can even get them stamped or engraved. To browse a large selection, try Amazon here
or this Etsy search for something a bit more unique. For another variation, you could get a money clip (and then joke about how much the wedding will cost!).
Parker Pen
Most commonly a graduation gift, a very good pen is something that may be pressed into service for the wedding, as in the case of cufflinks. You should be able to pick one up at a local jeweler, online or at a large stationary store. You can also have pens engraved
.
A Suit
A little bit out there, but a suit is something that many men wear at various points in life that lasts for a long time. If your groom wants to be married in a suit, it may be a very worthwhile to purchase one outright for all of those suit occasions in the future.
An Heirloom
Is there a pocket watch in your family? A ring? A family crest? A family crest ring? Using an heirloom as an engagement gift is a meaningful way to welcome your fiance as a permanent part of your family.
Decanter
Does your fiance enjoy a good bottle of scotch? A good bottle of wine? If so, purchase a nice decanter
. Crystal decanters can be engraved, if you would like. Alternatively, you could get a name plaque to hang around the neck of the decanter. If you spring for a decanter, add in something to go inside!
A Rifle
This one is out of left field and definitely brings up "shotgun wedding" jokes, however it definitely meets the criteria of long lasting! Ensure you are abiding by all of the laws where you live. Did you know you can even get guns engraved?
Cufflinks
Cufflinks are a moderately common gift for groomsmen, or perhaps your spouse already owns a monogrammed pair. If you think that your spouse-to-be will use cufflinks, at the very least on his wedding day, this is a great gift. My spouse purchased engraved silver cufflinks for the wedding party members from Etsy seller Random Jewels. Good cufflinks are something that can last a lifetime. Alternatively, there is a large selection of engraved cufflinks
on Amazon.
Scotch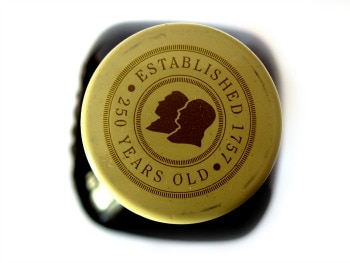 Scotch comes at several price points and a connoisseur will always have a bottle that he would like to add to his collection.
Season Tickets
Feel like splashing out? Get him some season's tickets to his team of choice! Of course you can always opt for a single game, too.
Concert Tickets
Give him a night with an awesome band or musician as an engagement present.
Weekend Away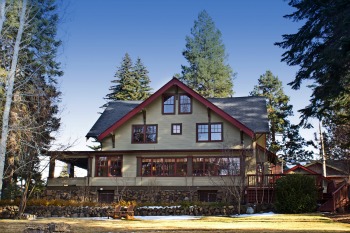 This is a win-win, or it can be, for both of you. Plan a fun weekend away together, or send him off with friends or family for a great weekend getaway.
Tech Toys
There's a myriad of new technology hitting the shelves every day, so get him the latest toy that he is craving.
Camping Gear
Camping Gear
From portable showers to down sleeping bags, there's tons of camping gear that would make for a long lasting engagement gift.
Canoe
Pool Table
Pool Table
Cue Stick
Cue Stick
Television
Television
Rocks Glasses
Rocks Glasses
Sleeping Bag
Bicycle
Bicycle
Dino Pillow Cases
Snowboard
Snowboard
Skis
Skis
Bottle of Wine
Bottle of Wine
Toasting Flutes
Toasting Flutes
Gaming System
Gaming System
Engraved Cutting Board
Engraved Cutting Board
Couple's Cookbook
Couple's Cookbook
Ice Bucket
Ice Bucket
Golf Clubs
Golf Clubs
Sunglasses
Sunglasses
Dress Socks
Dress Socks
Embroidered Handkerchief
Embroidered Handkerchief
Cigars
Cigars
Luggage Tags
Luggage Tags
Passport Cover
Passport Cover
Beer Tasting Set
Craft Brew Beer
Travel Kit
Waterproof Camera
DSLR Camera
DSLR Camera
Books on Being a Groom
Supergroom!: 101 Ways to be the Most Romantic Groom—EVER!
|| Groomology: What Every (Smart) Groom Needs to Know Before the Wedding
|| The Groom's Instruction Manual (Owner's and Instruction Manual) || The Engaged Groom: You're Getting Married. Read this Book.
|| Things I Wish I'd Known Before We Got Married
A Kilt
Men's Kilt
Do you have a Scotsman in your life, or a wanna-be Scotsman? A real kilt comes with a hefty price tag, which makes it a wonderful gift idea if he plans to wear a kilt for the wedding.