Mother's Day is the perfect time to show the mom's in your life how much they mean to you. For first time moms, it can be one of the most cherishing moments in her life. Check out these Mother's Day gift ideas for new moms. Shop these gifts below to make her first Mother's day extra special and memorable.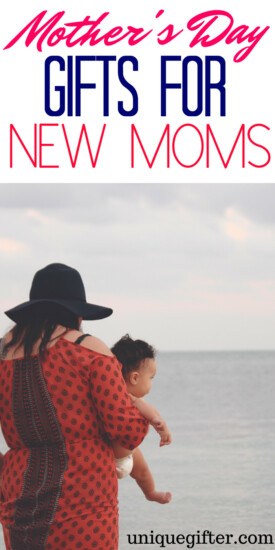 Special Mother's Day Gift Ideas for New Moms
These gifts are perfect for your wife, daughter, or another woman in your life that has recently become a mother herself. This isn't just any occasion; a Mother's Day as a new mom is a special milestone worth celebrating – especially if it's her very first.
With these Mother's Day gift ideas, you are set to surprise your favorite new moms with a gift she will always remember. Tell us what your most memorable gift was in, and if you get one of these, let us know! We're @ugifter on twitter and @uniquegifter on Instagram.