Disclosure of Material Connection: Some of the links in this post may be "affiliate links." This means if you click on the link and purchase an item, I will receive an affiliate commission. Disclosure in accordance with the Federal Trade Commission's 16 CFR, Part 255. This site is a participant in the Amazon Services LLC Associates Program, an affiliate advertising program designed to provide a means for sites to earn advertising fees by advertising and linking to Amazon.
Graduation is coming fast, and your local college seniors are slowly starting to panic. I am a college senior and can attest to this, so read this list and buy me- I mean
Gifts for a College Senior
Unlocked iPhone:

College Seniors are about to pay their own phone bill, so they want to use the cheapest service. This phone allows them to find a cheap way to call home when they cry about their unemployment.
Snuggie –

As soon as most seniors graduate, they will spend a week, if not a month sleeping off stress. What better way to do so than in a Snuggie?
Passport Holder –

Recent graduates want to conquer the world, so help them do so with a stylish passport holder. Hopefully they already have one. If they don't, this gift may make them cry, so think about buying them a passport as well.
Painted Mason Jars:

Help your college senior decorate her (or his, if he really likes mason jars) new space with cute accents. This is especially great for lazy seniors, because who has time for Pinterest during exams?
Coffee Maker:

Get your college senior a single serve coffee maker, as no one likes sharing their coffee. And all college seniors need caffeine to get through adulthood.
Netflix e-Gift Card:

Now that your college senior is about to graduate, he or she will have actually have to pay for their own streaming services! Help them binge watch through the night with a gift card.
Laptop/Chromebook:

A college senior's laptop has probably seen better days. Many recent graduates are looking for smaller, more portable laptops, so a Chromebook is the perfect present!
Camera:

Hopefully your college senior will be able to take a fun summer trip, so get him or her a great camera to capture their memories!
Hard Luggage Set:

College seniors tend to travel a lot after graduation, so help them do it in style. Hard luggage is great for banging against the wall when your college senior moves into another dump.
Starbucks e-Gift Card:

Most college seniors use the Starbucks app every day.  Give them a code so they don't have to take the effort to keep track of a card when they haven't had their daily caffeine fix.
Amazon Prime Year Membership: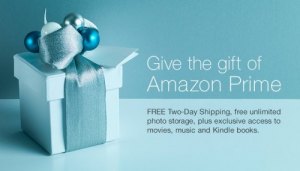 Give the gift of free shipping, a music and movies library, free ebooks, and more! College seniors love free shipping and movies, so what's not to like?
Cookbook:

A great way to send a passive aggressive message that says "Eat better" and "Get a significant other" at the same time. But it's also functional, so hopefully your college senior will take a hint and eat real food…and possibly join a dating site.
Wine Pack:

College seniors want to drink, but now they want to be a bit classier about it. Get them three bottles so it will last them at least a week.
Bath Bombs:

College Seniors need to be clean for job interviews and for when they hang out with you. Help them relax after a long day at their unpaid internship with some bath bombs.
Amazon Echo:

This thing does so much that I am not certain what it does. It apparently plays music from any device/app and uses voice commands. It also sounds like surround sound. This is a great gift for music lovers or aspiring DJs.
Exam Care Package:

Feed the college seniors, they have no money left after they buy their books. Show them your love through food, a way to a college senior's heart is through their stomach.
Wrap a Nap:

Allow your college senior to nap on the job with this weird pillow thing that helps you sleep anywhere – work, family get togethers, even on their commute…hopefully they don't drive to work.
Skype Unlimited World Calling:

If you know your college senior will travel soon, allow them to stay connected with you and all of their family and friends.
Black and White Tapestry:

College seniors really want to have cool décor, but don't have the funds or the time to find it, so help them out!
Amazon e-Gift Card:

An Amazon gift card is essentially a gift card to buy anything in the world. This will always be a perfect gift, but especially so for college seniors.
Bonus – Rapid Ramen Cooker:

College seniors are poor and have come to love ramen, so help them cook it without a stove!