Disclosure of Material Connection: Some of the links in this post may be "affiliate links." This means if you click on the link and purchase an item, I will receive an affiliate commission. Disclosure in accordance with the Federal Trade Commission's 16 CFR, Part 255. This site is a participant in the Amazon Services LLC Associates Program, an affiliate advertising program designed to provide a means for sites to earn advertising fees by advertising and linking to Amazon.
Your granny is an amazing woman, but you have no idea what to get her for Mother's Day this year… Well, fear not, because this list is full of fun and inspiring gifts and there is something for every granny! The question is more about which one she will love and enjoy the most!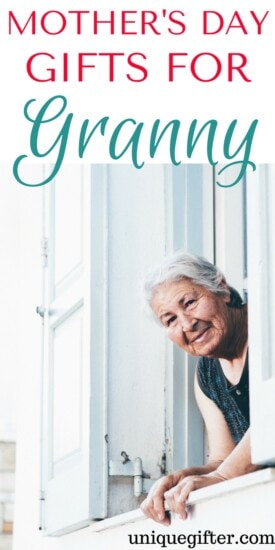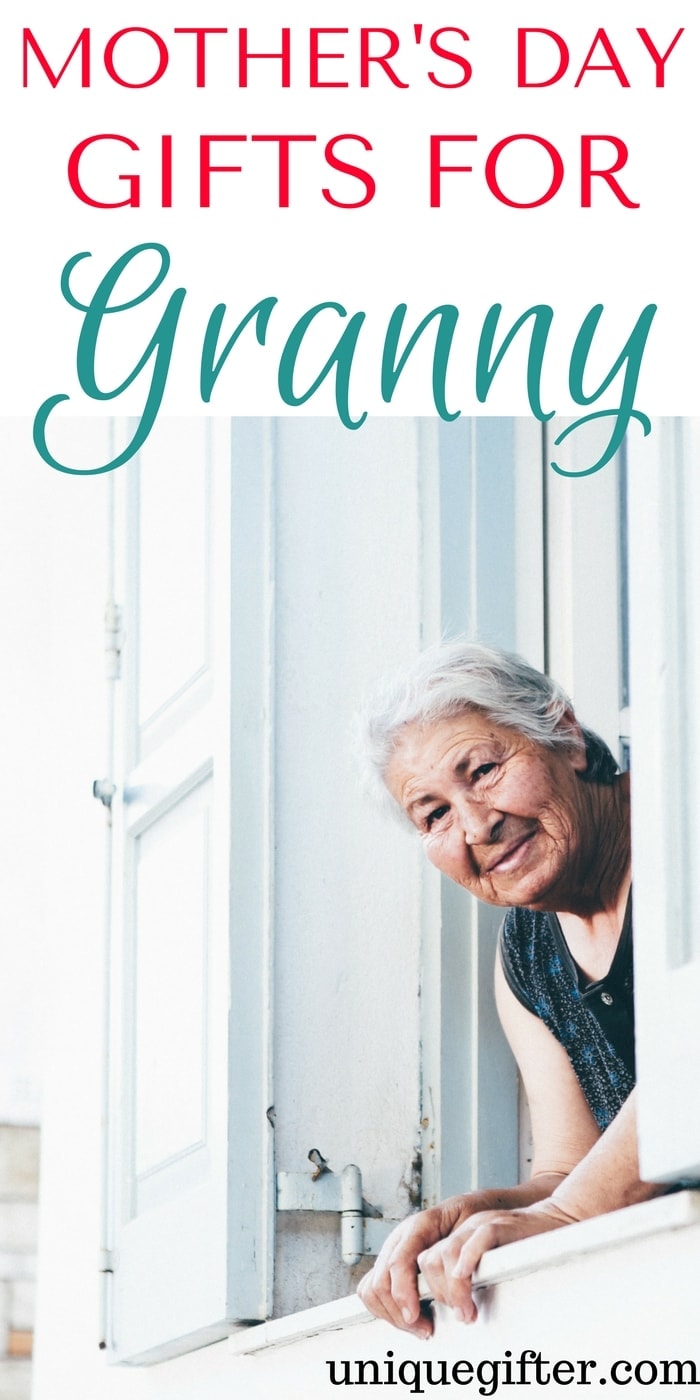 Mother's Day Gifts for Granny
Floral Crochet Pin Cushion
A floral crochet pin cushion is great for the granny who crochets or sews because it's both handy and pretty!
Lavender Milk Jug
This lavender milk jug is great for milk, cream, sugar, or a little bouquet of flowers as a centerpiece. It will look so beautiful in your granny's kitchen!
"This Granny belongs to…" Personalized Keychain
Who does your granny belong to? Personalize the keychain with their names and she can brag about you guys wherever she goes.
Personalized Photo Wall Clock
A regular wall clock will just not do anymore, she needs one that is personalized with photos of her grandchildren.
Granny & Me Scrapbook
Put together a little granny and me scrapbook with plenty of your memories with her that she is sure to love and it will be her best Mother's Day ever!
Green Apple Soy Candle
A pleasant smelling green apple soy candle will leave her home smelling delicious.
"The best moms get promoted to granny" Keychain
It's true, the best moms get promoted to granny. This keychain will make an awesome gift for a daughter to give to her mom as a pregnancy announcement.
Green Flower Throw Pillow Cover
If your granny loves green flowers, she will definitely love this green flower throw pillow cover.
"A granny's love feels like nobody else's" Shirt
A granny's love is unique. No one can love quite like her!
Crochet Tulips Floral Bouquet
Your granny will love having a tulip floral bouquet that never wilts or dies!
Personalized Leather Makeup Bag
Every granny needs a personalized leather makeup bag for their makeup and other important items.
"Super Granny" Shirt
There's no doubt about it, your granny is a superhero! Be sure to tell her with a brand new, fantastic shirt she can wear.
"TGIF: This Granny is fabulous" Coffee Mug
You know it, she knows it, so it's time for the whole world to know it… Your granny is fabulous!
"Love" Script Bracelet
Love is one of the biggest things that your granny gives you, every day, giving her some "love" back for Mother's Day will make her super happy.
Personalized Cat Lover Wooden Cover Binder
If your granny is a cat lover and enjoys keeping track of her recipes, notes, or something else, then this binder is for her!
"Granny" Heart Necklace with Birthstones
Every granny needs a necklace that has all the birthstones of her grandkids!
"I love you, bushel & a peck, and a hug around the neck" Sign
This was one of my grandma's favorite sayings, and if your granny loves it too, she will love this sign.
Personalized "Granny's angels" Shirt
Her grandkids are her angels!
Floral Sunglasses Case
A beautiful floral sunglasses case for a beautiful granny, and the perfect way for her to lose her sunglasses less often!
"If mom says no, ask granny. If granny says no… Who are we kidding? Granny never says no!" Sign
If mom says no, there is always granny to ask! Teach them young with this sign that can go in granny's home.
Granny will love whatever gift you choose for her. There are so many ways to say you love and appreciate her this Mother's Day, this list is only some of them!