Whether they're a human mom who just happens to love their cat a lot or a cat mom who deserves to be spoiled, these Mother's Day gifts for cat lovers are make perfect gifts for the feline obsessed women in your life.
We all know those mothers who seem to love their pets, especially cats, more than their own kids. Maybe your mom is retired and the kids have moved out, or you know a former cat lady who happens to have a kid now. Mother's Day is a great time to give that type of mom a cat-themed gift, especially if they're hard to shop for.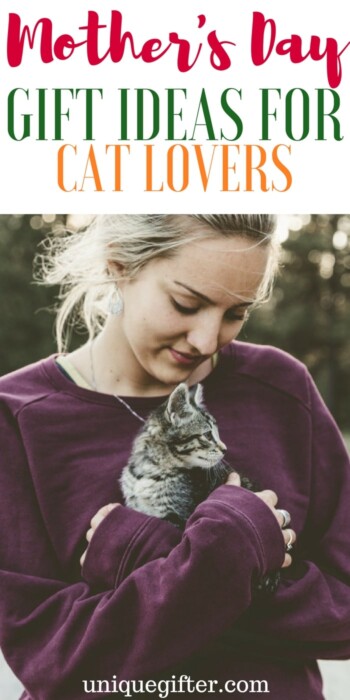 This list is not just for people who have kids though! Childfree women also deserve to be celebrated, so why not include your cat mom friends and family members in Mother's Day celebrations this year!
The Best Mother's Day Gift Ideas for Cat Moms
I tracked down the best cat themed gifts and cat adjacent products for all the femme cat lovers in your life. Looking for something to celebrate cat fatherhood? Try these Best Gift Ideas for Cat Dads instead.
Your mom, wife, girlfriend or any other cat lover in your life will love these Mother's Day gift ideas! If you still need help finding the purrfect present, why not get her a cat themed clock instead.