Moms can be so hard to shop for and they never seem to tell you what they want. If your mom or grandma loves to knit, these Mother's day gifts for knitters are the perfect way to spoil them this year. So many practical and fun ideas here!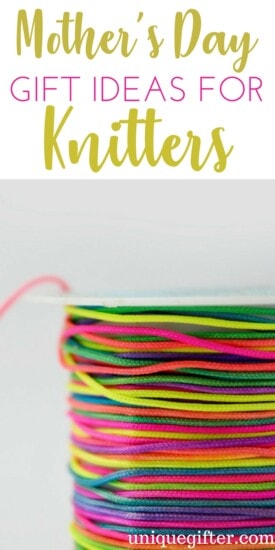 Mother's Day Gifts for Knitters
My mom is a knitter, so I know first hand what shopping for someone who loves to knit is like. Knitters usually love practical gifts that make knitting easier, plus fun knitting related gifts too. After all, knitting isn't just a hobby; it's a lifestyle.
If your mom loves to knit she's going to adore these Mother's day gifts for knitters! While you're at it, make sure you tell mom how much you appreciate the knitting she does for you.