I love finding any reason at all to get festive and have some fun, and my kids have definitely adopted that spirit from me. I always like to gift my kids with something special to celebrate each holiday, and St. Patrick's Day is no exception. This list of St. Patrick's Day Gifts for Kids is sure to excite both you, and the kiddos. Check it out. While you're at it, crank up the party with some fun decorations!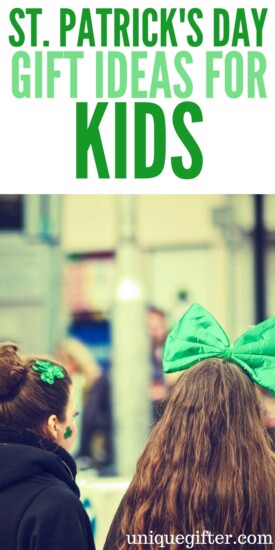 Fun Kid Friendly Gift Ideas for St. Patrick's Day
This gift ideas are perfect for boys and girls of all ages. Some would be awesome for a classroom (or your child's classmates), others make cute treat ideas to bring some joy to your child's day.
Gift giving on St. Patrick's Day doesn't have to be all golden coins and leprechauns. There are so many great gift ideas out there for kids. Have some fun with it.