Christmas shopping for photographers is one thing but finding gifts small enough to nestle inside their stocking even more challenging. Don't disappoint the photography enthusiast with a lackluster, run of the mill stocking stuffe. Instead, make their entire haul Instagram post worthy with these stocking stuffers for photographers!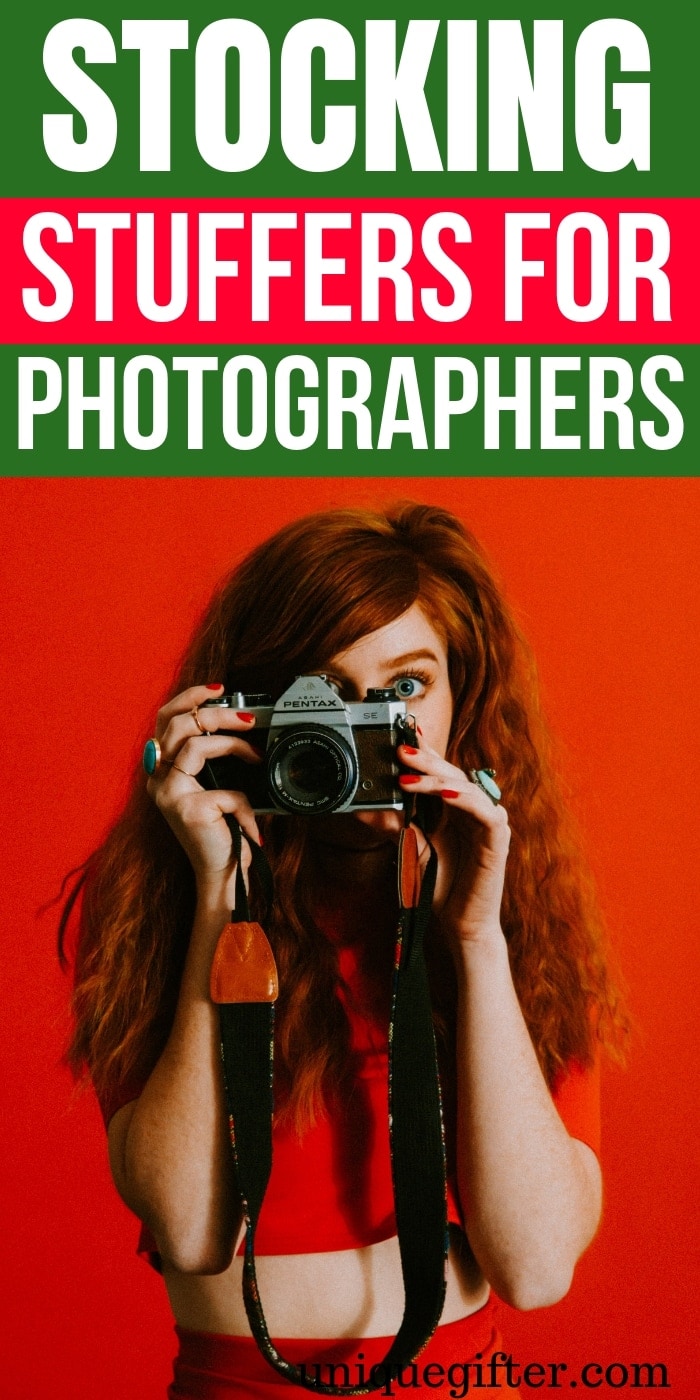 Unique Stocking Stuffers for Photographers
From cute accessories to practical gifts, these stocking stuffers are going to delight any photographer in your life. Plus they'll appreciate that Santa (you) thought of them personally with these ideas!
Good job, Santa! One more thing checked off the Christmas list thanks to these stocking stuffers for photographers! Take a peek at these other interesting and helpful stocking stuffer ideas.