Disclosure of Material Connection: Some of the links in this post may be "affiliate links." This means if you click on the link and purchase an item, I will receive an affiliate commission. Disclosure in accordance with the Federal Trade Commission's 16 CFR, Part 255. This site is a participant in the Amazon Services LLC Associates Program, an affiliate advertising program designed to provide a means for sites to earn advertising fees by advertising and linking to Amazon.
Your husband's birthday is coming up and you want to do something special… But what? A great way to do that is with something he wasn't expecting at all. Here's our 20 favourite ways to surprise your husband on his birthday so you can really show him how special he is.
Our 20 Favorite Ways to Surprise Your Husband on his Birthday
These aren't all necessarily gift ideas and in some cases, we've put some ideas for helpful accessories to make your surprises go off without a hitch. No matter what surprise you go with your husband is going to be thrilled you put so much love and effort into celebrating his birthday.
Get him the gift he's been hoping for (but doesn't think he'll get)
Surprise your husband on his birthday with an amazing gift that he wasn't expecting. Is there something he's been talking about but thinks he won't get? How about something that's just for him to have fun like a game console or sports equipment.
Tickets to a show or game
Buy Now
Whether he's a theatre nerd or a sports fan surprising your husband with tickets to a show or game is a perfect birthday gift idea. Bundle them with an accessory that he can use at the show for a unique gift idea.
Plan a surprise trip
Buy Now
Make arrangements for the two of you (or him and his buddies!) to go on an exciting trip to a destination he'll love. If money is tight do a day trip to a nearby area that he's been wanting to check out.
Everything he needs to start a new hobby
Buy Now
Has your husband been thinking about trying something new but afraid to take the plunge? Surprise him with everything he needs to get started with a new hobby!
Treat him like a king for the day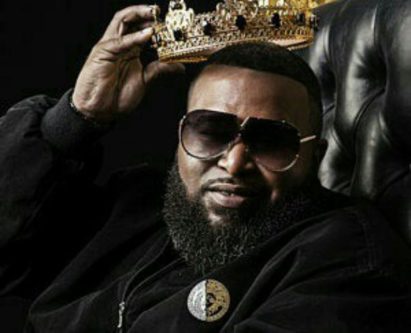 It's his birthday after all! Make his favorite meals, let him pick the TV shows, and just generally wait on your husband. He'll love the attention and if you don't wait on him much it will definitely come as a surprise!
A nice (or cute) photo frame with photo
With photo is the key here. Surprise your husband with a cute frame for his desk with a photo of the two of you. If you don't have any great couples' photos give him the empty frame and surprise him by booking a photographer to come and take one for it.
Wake up early and make an awesome breakfast
Buy Now
Surprise your husband by starting the day with a surprise birthday breakfast. Make his favorite
meal or try something new and exciting! He'll appreciate both the food and how thoughtful you are for surprising him on his birthday.
Arrange for the kids to do something for him
Buy Now
If your husband also happens to be a dad get the kids involved in making his birthday special. Help them complete a DIY project or put together a special surprise for your husband.
Hide love notes everywhere
Buy Now
Make his birthday a day full of surprises by hiding little love notes wherever you can. Stick them in places like the fridge, his lunch, his car, his shoes, and so on.
Get him a subscription box
Buy Now
Buy one for a year and keep the surprises going every month! They have subscription boxes for pretty much every interest or you can get one that has monthly date nights or immersive mysteries, like this one.
Complete one of his chores
Buy Now
Does your husband have a few things on his "honey-do" list that he's dreading doing? Surprise him on his birthday by completing those chores on his behalf or hiring someone else to do them. Then get him to relax instead!
Plan a scavenger hunt leading to his gift
Even if the gift isn't expensive you can still make the lead up to it quite exciting with a scavenger hunt. Your husband will have to follow the clues to see what birthday surprise awaits!
A massage
Buy Now
Most couples don't have enough time to be intimate, let alone give each other regular massages. Pick up some nice massage oil and give your husband a nice, relaxing birthday massage that he wasn't expecting.
Make (or buy) a personalized birthday surprise card
Some gifts don't need to cost a lot of money. Make your husband a special scratch-off birthday card that reveals a special surprise.
Surprise your husband with the perfect birthday cake
Buy Now
Whether it's an elaborate homemade cake or something bought from a store, your husband is going to love the surprise of having a cake waiting for him on his birthday. If he has a sense of humor you could even get one with a funny picture of him on it!
A fun or custom t-shirt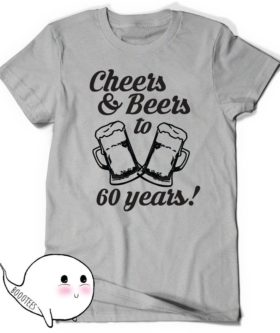 Graphic tees are pretty personal and there are so many options out there. Surprise your husband with a special birthday t-shirt or a design that he would love but wouldn't spend the money on himself.
Something that pampers him
Buy Now
I don't know about your husband but most seem to focus very little on pampering themselves. Get him something that will make his daily life better like nice shaving equipment.
Throw a surprise party
Buy Now
Let's face it, this is one of the ultimate ways to surprise your husband on his birthday! Get everyone together to celebrate without him knowing. Make sure to check out our surprise party guide for all kinds of tips!
Give Him A Massage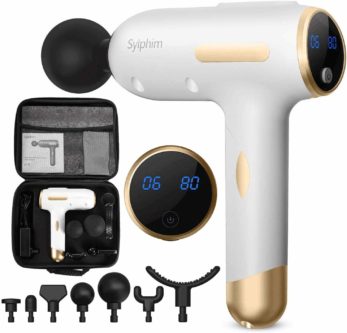 Give him a massage with this neck and back massager. It will get deep in his sore muscles and he'll feel so much better.
Hot Sauce Kit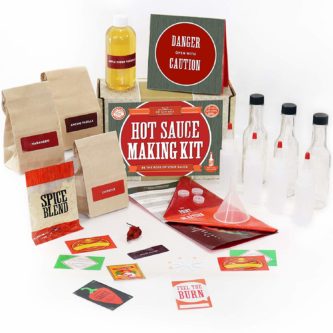 If he is a fan of hot sauce or is a foodie in general, this is a great gift for him. Plus, it tastes awesome too!
These ways to surprise your husband on his birthday are definitely going to make the day more special. But, the best gift of all is how thoughtful his spouse is to put something special together for him.