Disclosure of Material Connection: Some of the links in this post may be "affiliate links." This means if you click on the link and purchase an item, I will receive an affiliate commission. Disclosure in accordance with the Federal Trade Commission's 16 CFR, Part 255. This site is a participant in the Amazon Services LLC Associates Program, an affiliate advertising program designed to provide a means for sites to earn advertising fees by advertising and linking to Amazon.
What is the traditional 6th anniversary gift? (And what are good 6th anniversary gifts for him?)
For your sixth anniversary, the gift is iron.
A great many things are made out of iron, so it's going to be easy to come up with an epic anniversary gift idea for your husband, that he will actually want. That's right: we've put together over 100 6th anniversary gifts for him.
Choosing 6th Anniversary Gifts for Him:
At this point, we're going to have to throw in a joke about your spouse having made it this far without being threatened by a cast iron pan to the head, congratulations!
Does he already spend his weekends playing golf? He is in luck! Some new irons might be the perfect gift for him.
If you are looking for more anniversary gift ideas for men, here is our series:
However, if you came here for your sixth anniversary, let's get to those ideas. Don't need them quite yet? Pin it for later!
Here are over one hundred iron anniversary gifts for him, giving you inspiration for your anniversary gifts this year.
Golf Clubs
These are probably one of the best plays on the word "iron" and can fit a wide range of budgets.
Iron Head Covers
Need an iron accessory? Try a set of iron head covers.
Editor's Choice Best Iron 6th Anniversary Gifts
This iron anniversary gift will become a centerpiece of your date night meals at home for years to come! Use this to upgrade your meals shared together, (it's great for bread dips!) 
Horseshoe Set
This gift is perfect for creating some good times. Beers generally not included.
Forged Name Sign
Create a custom forged name sign for your home, or maybe for the bar in your house.
Iron Bottle Opener
These heavy duty iron bottle openers last for ages and you can open memories for years to come together.
Iron Trivet
Into cooking? Try these on for size.
Iron Statue
There are a huge range of awesome iron sculptures out there, from artsy, to sport specific sculptures.
Cast Iron Cookware
A well maintained cast iron pan can last a lifetime, and make a lot of epic Saturday morning brunches!
Iron Jewelry
Looking for a stylish accessory? Take a look at the iron jewelry available, there's a surprisingly good selection.
Iron Man
If your man is into Iron Man, you know what you have to do.
The Man in the Iron Mask
Time for some amazing 90s acting – The Man in the Iron Mask is a quality historic film, to boot.
Garden Trellis
Is your husband a gardener? Spice up the back yard with an iron trellis.
Iron Wine Rack
If your spouse is a wino, get them more storage capacity with an iron wine rack.
Iron Bookends
These awesome bookends have a bit of a steam punk vibe to them, also perfect for the mechanically inclined, or an engineer.
Editor's Choice 6th Anniversary Gift 
If he likes his steak, (and we know he does!) This personalized branding iron will be the perfect grilling accessory! Pick one of these up for a memorable and unique 6th anniversary gift he'll be excited to use!
Iron Clock
Does six years feel like it's just the beginning? Keep track of the future with an iron clock.
Iron Patio Set
Spend all summer celebrating your anniversary with an amazing iron patio set… bonus is the weight helps keep it from blowing away.
Iron Cuff Links
Increase his wardrobe with a great set of cufflinks.
Weight Lifting Set
Get your man to pump some iron!
Iron Bistro Set
Inside or outside, add a touch of Paris with an iron bistro set.
Iron Maiden Albums
Music junkie? Maybe you just want an affordable way to make your spouse crack up, Iron Maiden albums might just be the ticket.
Iron Bowl
Iron transfers heat wonderfully, making it a great material for bowls.
Iron Key Rack
While you're getting them a key rack, maybe throw in a new car?
Iron Door Stopper
Keep your doors propped open with an iron door stopper.
Steak of the Month Club
Looking for ways to get iron into your diet? Help your spouse keep his iron levels up with a subscription to the Steak of the Month club.
Iron & Ironing Board
You had to see this one coming, right?
I Am Iron Man T Shirt
I am Iron Man.
Iron Weathervane
This moose knows what's up and he can help you, too.
Iron Fireplace Tool Set
Do you love curling up next to the fire with a glass of wine and discussing life? Add a new set of iron fireplace tools to the mix to encourage the building of cozy fires.
Iron Fire Bowl
An iron fire bowl is the perfect addition to a backyard – fully contained and stylish! Maybe toss in a bag of marshmallows with your gift.
Iron Fire Screen
Keep the embers in place with a new iron fire screen.
Iron On Patches
Need some hipster vibe in your life? Looking for some more punk rock fashion? There's a wealth of iron on patches out there that will show your spouse just how well you know them.
Iron & Wine Album
Iron and Wine is a great album to find on vinyl.
Iron & Resin Clothes
Iron & Resin is a clothing brand that has a wonderful selection of practical and hispter clothing… which side of that line do they truly belong on? Totally up to you.
Iron Bed Frame
This iron bed frame has tons of character, making it a perfect gift idea.
Iron Blooded Orphans Action Figure
If your man is into this series, he'll love a new action figure.
Iron Chef Series
Iron Cross Bumper
If you know what an Iron Cross bumper is, you'll know if it's the perfect anniversary gift.
Iron Druid Chronicles
Kevin Hearne is the author behind a whole series of fantasy novels called the Iron Druid Chronicles. Your anniversary present could turn into a whole series of enjoyment.
Iron Dream Recovery Supplements
If your man is an iron pumper, get him some iron recovery supplments.
Iron Eagle
That right there is more wonderful 80s throwback. There's a whole series of Iron Eagle movies. Fighter Jets are still cool, my friends.
Iron Easel
Display a new piece of art with a stylish iron easel.
Kabaneri of The Iron Fortress
For the anime lover, this popular series debuted in 2016, so they might not yet have anything from it.   
Iron Gym
Believe it or not, these bars are found in my office building. They are perfect for a door frame in the basement, in case your spouse's office frowns upon them.
Iron Giant
Have a fun date night watching this sweet movie.
Hearts of Iron
Hearts of Iron is a whole series of PC video games based on World War II.
Iron Hooks
You'll never know when these can be useful! Dry curing your own salami? You'll want some S hooks.
Iron Cufflinks
This is another choice of cufflinks, made of iron.
Editor's Choice 6th Anniversary Gift
Want to give him a daily reminder to commemorate his iron 6th anniversary? This is a rustic, iron bottle opener that will mount anywhere easily! Remind him how special he is every time he uses it.
Iron Lamp
This awesome Edison bulb lamp would make a very stylish anniversary present.
Iron Jawed Angels
This 2004 film is a historical drama about sufragettes in the 1910s.
Iron John by Robert Bly
Some deeper reading, perhaps?
Iron Jacks
Ready for a childhood throwback??
Iron Kingdoms
More gamer gear!
The Iron King
There's a series of books by Julie Kagawa with Iron in the title.
Iron Fey
More Julie Kagawa books!
Iron Kettle
This is a gorgeous looking kettle that would make an excellent gift.
The Iron Lady
Meryl Streep makes an excellent Maggie Thatcher.
Iron Lake
"Part Irish, part Anishinaabe Indian, Corcoran "Cork" O'Connor is the former sheriff of Aurora, Minnesota. Embittered by his "former" status, and the marital meltdown that has separated him from his children, Cork gets by on heavy doses of caffeine, nicotine, and guilt. Once a cop on Chicago's South Side, there's not much that can shock him. But when the town's judge is brutally murdered, and a young Eagle Scout is reported missing, Cork takes on a mind-jolting case of conspiracy, corruption, and scandal.""
Iron Lantern
Another excellent gift for the comic-lover in your life.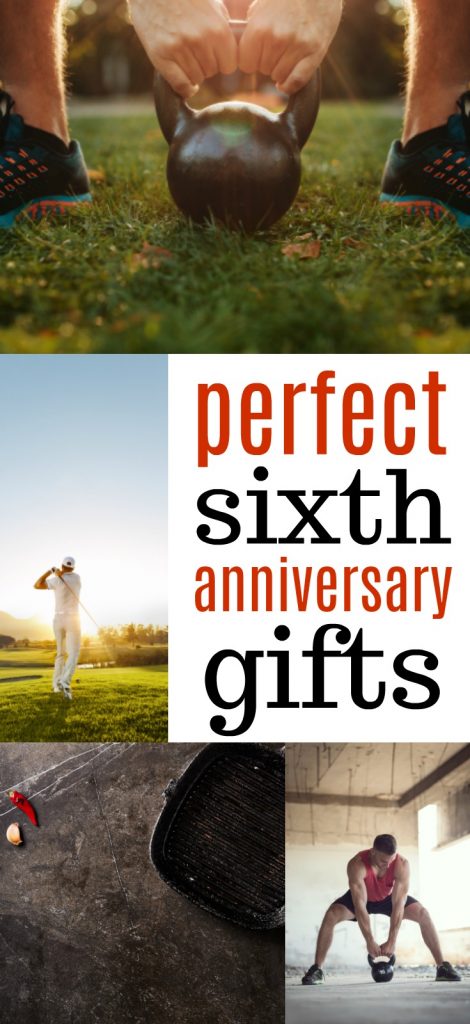 Iron Lantern Comic
The classic comic!
Iron Laces
These things are iron-tough, for his boots.
Iron Legion
Iron, it turns out, is pretty popular in comics.
The Iron Lords
Ready for some more action figures?
Iron Lungs Shirt
Know a cyclist, swimmer, climber or a marathoner?
The Iron Ring
Iron and Blood
Iron Door Knocker
Iron Stair Railing
Iron Pot Rack
Iron Planter Stand
Iron Rider Motorcycle Luggage
Iron Sights
Iron Samurai Watch
Iron Saw
Iron Society Pomade
Iron Throne Replica
The Iron Trial
Soldering Iron
Iron Tide Theme Deck
Tide of Iron Game
Iron Turtle
Cast Iron Tub
Iron House by John Hart
Iron Lake by William Kent Krueger
Iron Tuff Jacket
Cast Iron Umbrella Stand
Iron Will DVD
Iron Yard Art
Iron Flag Holder
Iron Anvil
Cast Iron Bench
Cast Iron Bell
Cast Iron Floor Register
Iron End Table
Iron Coffee Table
Cast Iron Letters
Cast Iron House Numbers
Cast Iron Mermaid
Cast Iron Nails
Cast Iron Radiator
Cast Iron Undermount Sink
Cast Iron Vessel Sink
Cast Iron Wood Stove
Kamado Grill