Nurses are beyond amazing! They spend their days caring for others and running their butts off. When it's finally time to retire you bet they deserve to be spoiled! Check out these awesome retirement gift ideas for nurses that are sure to have something for everyone.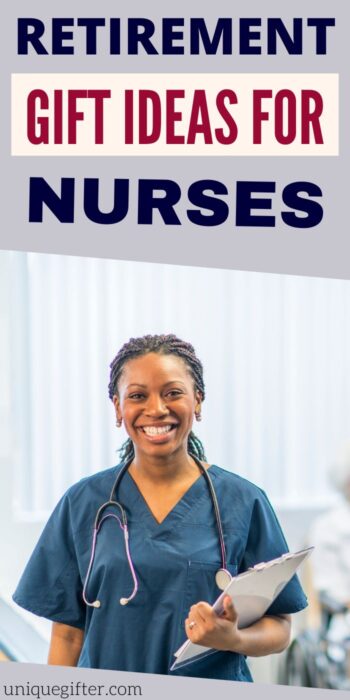 Perfect Retirement Gift Ideas for Nurses
Sentimental to funny. This gift guide has something that is sure to bring a smile (or tear) to the retiring nurse in your life. Maybe they are an avid reader, wine lover, or just enjoy funny little gag gifts. This list has literally all those things plus more! Show how much you truly appreciated them during their years of service. Thank them and congratulate them.
You might also like: 20 Gift Ideas for a Retiring Nurse.
Hopefully you found the perfect retirement gift ideas for nurses from this list! If you still need more inspiration for your friends in scrubs, try these 20 Thank You Gift Ideas for Nurses next.