When someone is over the hill, usually that means they're turning 40, since that's usually the midpoint in life. It's also a tradition to make a joke out of this milestone birthday, probably since it makes reaching mid life little bit easier. Either way, here's the best over the hill gag gifts to give to your friends and family.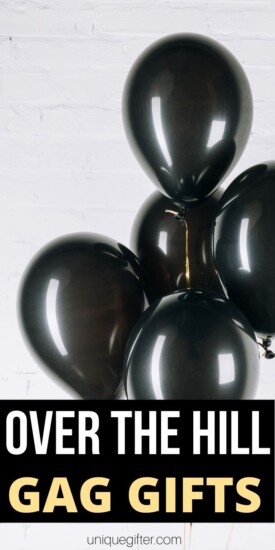 Over the Hill Gag Gifts
Look, 40 really isn't that old, especially nowadays. But that's what makes these hilarious over the hill gag gifts, many of which treat the recipient like they're geriatric, even funnier!
Hopefully, they'll be laughing all the way down the hill with these over the hill gag gifts. At the very least they'll have a fun 40th birthday and hopefully not feel too old.