Your wedding reader provides a wonderful service to you and your new spouse, helping you make your special day that much more special. A good way to show your appreciation for their reading is to get them a thoughtful gift. Try out some of these ideas for thank you gifts for your wedding reader!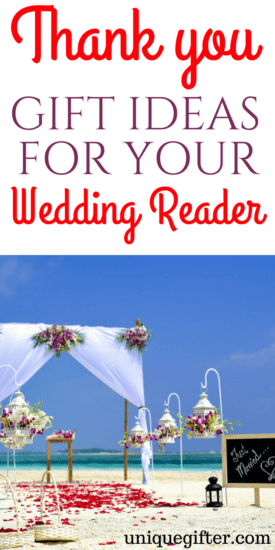 Say Thank You to Your Wedding Reader With a Gift
It's not always considered a major job in your wedding but a wedding reader still has an important role in your ceremony. After all, it's stressful to get up and read in front of all those people! These thank you gifts are a thoughtful way to say thank you to your wedding reader.
Since readers are sometimes kids and teens, there's something here for every age and budget, too!
Wedding reading is not an easy task, especially for someone who's nervous about speaking in front of a lot of people. They also made such a big contribution to your wedding, and a nice thoughtful gift in return is a wonderful idea to show just how much it meant to you!