Disclosure of Material Connection: Some of the links in this post may be "affiliate links." This means if you click on the link and purchase an item, I will receive an affiliate commission. Disclosure in accordance with the Federal Trade Commission's 16 CFR, Part 255. This site is a participant in the Amazon Services LLC Associates Program, an affiliate advertising program designed to provide a means for sites to earn advertising fees by advertising and linking to Amazon.
When you are on a budget, Valentine's Day gift buying can be a challenge… but what if you had some gift choices that were budget-friendly! This list of gifts under $20 is a great place to start, for the love of your life or a family member!

Valentine's Day Gift Ideas Under $20
"I'd pick you every time" Guitar Pick
Whether they play guitar, or simply are a fan of guitars, a new "I'd pick you every time" guitar pick is a great gift to say how much they mean to you!
World's Best Boyfriend Pocket Knife
For the boyfriend that is the best, and who will find use with hanging onto a pocket knife!
Valentine Multi-Color Solid Milk Chocolate Mini Lips
Kisses are a great way to show how much you love someone, but those traditional Hershey kisses may be overplayed for you personally, so why not try these Valentine multi-colored chocolate mini lips instead this time?
"You are the reason I smile" Engraved Metal Wallet Card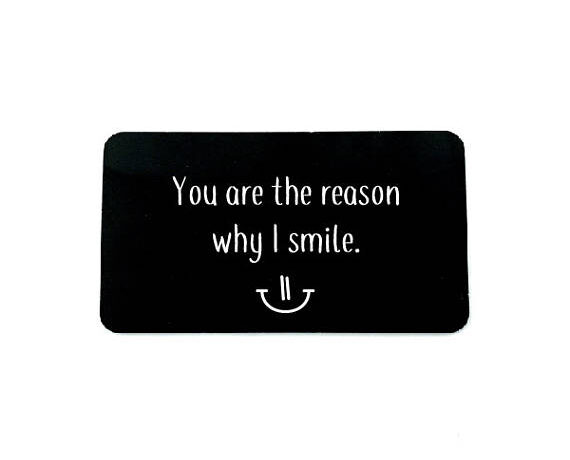 Your significant other is the real reason you smile every day. You can tell them with this "You are the reason I smile" engraved metal wallet card to put in their wallet.
"My milkshakes bring all the boys to the yard" Coffee Mug
A fun and whimsical coffee mug to help make their coffee drinking even more fun each morning.
Tiny Swirl Earrings
Simple, yet pretty, tiny swirl earrings to wear to her next outing is the perfect gift for your girlfriend or wife.
"When I sip, you sip, we sip" Wine Glass
You enjoy sipping wine with your friends and significant other, get them one of these wine glasses.
"I love you more than Sheldon loves his spot" Keychain
If you are both fans of the Big Bang Theory, then this keychain will be the icing on the cake!
"You and me" Picture Frame
Place a picture of the two of you in this frame and give it to them for Valentine's Day, and it will make the holiday even more special.
Best Wife Ever Coffee Mug
Your wife is the best wife ever, so be sure to show her with this "Best wife ever" coffee mug.
Live Laugh Love Wall Mount Metal Word Sculpture
Give them this "Live laugh love" wall mount metal word sculpture to decorate their walls, and to remind them to live, laugh, and love in life.
"Forever & Always" Tie Clip
For that guy who has everything, remind him that your love is "Forever & Always" with this unique tie clip.
"It's not the destination, it's the ride" Motorcycle Keychain
The bike rider in your life knows it's not all about the destination, most of the joy is in the ride!
Love Bracelet
Love, so simple, yet so expressive! They will love this bracelet!
Red Heart Keepsake Box
Help them keep their keepsakes safe in this red heart keepsake box.
iPhone 7/8 Plus Case with Heart on Back
The heart over the Apple logo could show love for the person, or love for the brand, or maybe even both.
"Eat, Pray, Hustle" Coffee Mug
For the love of your life in their hustle to make their lives better, encourage them with a new mug!
"Big guys cuddle better" Shirt
The "big guy" in your life cuddles better, no doubt about it! Show them how much you appreciate their cuddles with this "Big guys cuddle better" shirt.
Vanilla Soy Candle
Help their house smell better with a vanilla soy candle!
Best Friends Unicorn Necklace
Unicorn lovers unite! You are best friends, and maybe even each others' valentines this year. Your friend will absolutely adore this necklace.
Valentine's Day gifts never have to be the most expensive things, just meaningful and thoughtful for the one you're giving them to!