Disclosure of Material Connection: Some of the links in this post may be "affiliate links." This means if you click on the link and purchase an item, I will receive an affiliate commission. Disclosure in accordance with the Federal Trade Commission's 16 CFR, Part 255. This site is a participant in the Amazon Services LLC Associates Program, an affiliate advertising program designed to provide a means for sites to earn advertising fees by advertising and linking to Amazon.
It's my year, y'all! I'm a proud Year of the Dog and also love dogs so I unabashedly and emphatically love everything dog. The two don't always go hand in hand, of course, so take it easy on the dog paraphernilia if your person is just zodiacally a Dog Person.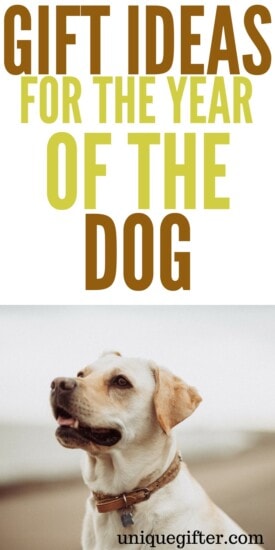 Shiba Inu Year of the Doge 2018
As someone heartily steeped in internet culture, this shirt amuses me to no end.
Oliver Chin's The Year of the Dog: Tales from the Chinese Zodiac
I love mythology and lore, and passing them on to the next generation.
Red Envelopes
If you're married, you're supposed to be handing out these red envelopes to the younguns. Always pick the dog ones!
3-piece Puppy Set
Is there a new "puppy" in the family? Dress them warmly.
Dogs Welcome Make-up Bag
This message speaks to my organizational and dog-preferring soul. I know I'm not the only person who feels that way.
Pet Carrier Bag
Does your dog-person travel with their small dog? Set them up with an airline approved duffel bag to travel in comfort.
French Bulldog Lunch Bag
The affordable Frenchie for those of us who love those jaunty little faces but can't have one of our own.
Scottie Dog Necklace
This understated pendant necklace goes with anything.
Clifford Bandages
Dogs like to make everything better, but Clifford is better for that cut than your dog licking the wound, no matter what they say.
Car Decal
More than one proud pet owner sports this kind of decal on their car around here, and I think it's a nice way to signal to other pet owners out there.
Paw Print Tie
At least three friends would wear this tie, and that's just off the top of my head. Just make sure they don't wear them at the same time, unless they're in the same bridal party!
Basic Needs Hat
It's true, dogs are an essential to daily living.
Shock Absorbent Scratch-Proof Case for iPhone 6/6S
A pocket-sized pack of dogs to guard the iPhone.
Dog Apron
Dog loving cooks can now have their dog fix without tripping over wagging tails and inquiring noses while cooking.
Dog Wrapping Paper
The inception of dog gifts wrapped in dog wrapping paper! Personally I would also include a pack of dog wrapping paper inside the gift as well so they can pass it along.
Doge Thank You Cards
Your dog loving friend will love these dog thank you cards – you may well get one back for your lovely gift!
Embossed Paws Cards
We always keep a stack of plain cards nearby in case we need to send someone a "thinking of you" note, or a stack of pictures. These are much cuter than our standard plain cards.
Vet Planner Stickers
Mark your calendar with those all-important vet visits – vaccines, annual check-ups, and health certificates for the traveling dog.
MacBook Decal
Decorate your MacBook with a suspicious bulldog, a curious lab puppy, or a leaping greyhound ready to catch the Apple.
Dog Socks
Let your dogs protect your dogs. (I should feel bad for that weak pun, shouldn't I? I do. Just a little.)
You've got plenty of time to choose a delightful gift for your Year of the Dog person, but don't feel like you have to get it in the Lunar New Year. A dog gift is appreciated any time!