Disclosure of Material Connection: Some of the links in this post may be "affiliate links." This means if you click on the link and purchase an item, I will receive an affiliate commission. Disclosure in accordance with the Federal Trade Commission's 16 CFR, Part 255. This site is a participant in the Amazon Services LLC Associates Program, an affiliate advertising program designed to provide a means for sites to earn advertising fees by advertising and linking to Amazon.
Televisions, iPads, desktops, laptops, video games, smart phones, etc. etc. etc. There are a lot of screens in the lives of today's teens.
Many kids spend way too much time in front of screens.
Coming up with screen free gift ideas for teens can be hard though!
Here is a gift guide for teenagers that 100% avoids screens.
We put our heads down and came up with more than one hundred ideas for boys and girls, that range from a few dollars to hundreds, depending on what you choose.
May we suggest that you pin this for later?
There are birthdays, graduations, Christmas and more, all year long. Get our handy-dandy emails for even more ideas, for all ages and all occasions.
While screens do have their place, giving teens gifts that drive them to spend more time in front of electronics probably isn't your goal.
Get more kids away from screens! Do you know a parent, friend, teenager or grandparent who could use this list? Share it with them now on Facebook.
(This post contains affiliate links, meaning I get a small percentage of the sales price should you choose to purchase, at no additional cost to you. Thank you so, so much for your support.)
No Screen Gift Categories
101 gift ideas add up to a whole lot, so they are grouped into sections. Click on a button below to jump to a section, or scroll through them all.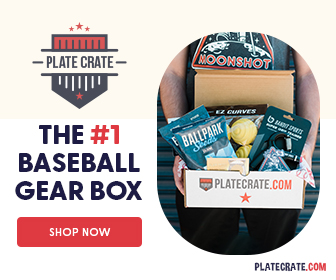 Getting your teenager excited about anything feels something close to summiting Everest, if they're the sporty type surprise them with Plate Crate! There's a whole bunch of totally unique surprise gifts that will spur their Baseball fandom.
PS: if you are looking for stocking stuffer ideas for Christmas, we have five hundred (500!) ideas to help you out.
Onto the first category, which really does get teens moving and away from computers and televisions, Sports and Outdoors.
1. Slip and Slide Set
Slip and Slide Set

Do you have fond memories of playing on a slip and slide as a kid or a teen? They are good fun, and really easy to set up once you already have one. Look for a model that traps water at the bottom, to be less wasteful and to give you a bigger splash.
2. Trampoline
Growing up with a trampoline is super, duper fun. Plus, it's exercise and great fun with friends.
3. Camping Chair
This is a pretty amazing camp chair, but even a more basic version, in a colour or style that suits the teen, is a great gift. They can be used for camping, watching sports games of their own, friends or family, picnics, trips to the beach, tailgating and more. They come in lots of colours, patterns and even with sports teams on them.
4. Basketball Hoop
A basketball hoop is another multi-year gift that keeps on giving.
5. Pool Toys
Pool Toys

Diving sticks, floating chairs, lounge chairs and pool noodles are all fun gifts for the pool, the ocean or the lake.
6. Beach Towel
A nice beach towel that a teen can call their own is a great gift. They go well with books, sandals and sunscreen, too.
7. Go-Pro
Go-Pro

The coveted possession of every biker, snowboarder, skier or sports fantatic, the Go-Pro camera lets you take videos of your awesome stunts, no matter the weather.
8. Hydroflask
Hydroflask makes high quality, insulated water bottles in a myriad of colours.
9. Baseball Glove
Good ball gloves can cost a pretty penny, making them a perfect gift item.
10. Rugby Ball
Rugby Ball

Rugby balls are great for tossing around with some friends in the backyard.
11. Sleeping Bag
Sleeping Bag

From backyard camp outs to overnight treks, sleeping bags range in quality and temperature, giving you lots of options as a gift idea.
12. Bicycle
Bicycle

I know I'm not a teenager, but please tell my spouse that I would like a Santa Cruz softtail bike. – Anne
Bikes are a wonderful gift, they last for a long time, encourage activity, have a ton of associated sports and make kids more mobile. Think of all of the jobs they can bike to, and the friends' they can visit without a ride!
13. Bike Accessories

For those already into biking, give them the gift of some component upgrades or some new gadgets like lights or tools.
14. Snowboard
Snowboard

As skills and technology improve, new snowboards are warranted!
15. Skis – Water or Snow!
For summer or winter, there's a ski for every season, mountain style and lake.
16. Golf Clubs
Golf Clubs

Golfing is a life long sport that people can get hooked on at a young age. A good quality set of clubs for a teenager can last them for years.
17. Road Hockey Set
Be Canadian, play road hockey.
18. Wall Decals
Spice up a bedroom, a family room or a locker with a wall decal. There are literally thousands and thousands to choose from.
19. Bedroom Paint/Update
Foot the bill to redo their room. This doubles as a great time to learn some DIY skills that will stick with them for life.
20. Paracord Bracelet
Paracord bracelets are a handy way to have some rope on hand, and make a fun accessory.
21. Wallet
Wallet

Long lasting, stylish and useful. To get extra points, put some cash in it before giving it as a gift.
22. Watch
Watch

Watches can be acquired for $5 or $50,000. We recommend a good, solid quality watch around the $100 price point for teenagers.
23. New Shoes
New Shoes

Sports shoes, skate shoes, trainers, toms, whatever they'd like, shoes make a great gift.
24. Sports Jersey
Sports Jersey

Pick up a jersey for their favourite player.
25. Designer Jeans
Designer Jeans

Have you seen the price of stylish jeans these days? Crazy high. That's what makes them a perfect gift item, beyond practical, designer jeans are a luxury!
26. Full Length Mirror
A full length mirror is a great gift for the stylish teenager in your life, and one they can take with them to college and beyond.
27. Hair Straightener

Good hair straighteners are better for your hair, last for many years and cost a pretty penny. Pick up a silicone heat mat, to protect surfaces from their heat, too.
28. Nail Art Set
Nail Art Set

Nail art is all the rage and now kits with many small bottles of different colours, plus fancy tipped brushes that allow for detail, are available for reasonable prices.
29. Makeup Brush Set
Makeup brushes wear out and good ones are delightful.
30. Makeup Set
Expand your teenager's repertoire with a make up kit.
31. Band Merchandise
From t-shirts to posters to labeled perfume, there's a multitude of band merchandise available, or 'merch in the music scene. Get the music-fan teenager in your life some band merch as a gift.
32. Pajamas
Comfy, comfy PJs. Set them up for a lifetime of enjoying Saturday mornings on the couch in pajamas.
33. Cosmetic Bag or Travel Bag
Cosmetic Bag

Whether they're heading to camp
34. Zombie Gnome

Isn't he fun??
35. Laundry Punch Bag
Laundry Punch Bag

Does this not scream teenager? It's hilarious, but also useful.
36. Backpack
Good quality backpacks are important for muscle development and posture. Plus, they're a sweet fashion statement.
37. Maglight
Maglight

Maglites will last for decades and are extremely useful. They're perfect for having in the car, camping, power outages and going on adventures.
38. Multi Tool
Fishing, camping, messing around taking small appliances apart, multi tools are awesome!
39. Super Hero Apron
Super Hero Apron

Be a super-hero in the kitchen with a rad apron.
40. Jewelry

Jewelry comes in ALL shapes, sizes, colours and styles. It's an extremely versatile gift idea.
41. Waterproof Notebook
Waterproof Notebook

Waterproof notebooks are tons of fun and make a great gift for cadets, kayakers, canoers, campers and folks who just happen to live in rainy climates.
42. Buddha Board
Buddha Board

Buddha Boards are an artistic outlet that use water to make images, which then slowly fades as the water evaporates, creating a new canvas for a new artistic piece.
43. Strathmore Sketch Pad
Strathmore Sketch Pad

Strathmore sketch pads are the ultimate in quality sketch pads for artists.
44. Books
Books

Books, books, so many books!
45. Scratch Off Map
Scratch Off Map

Start out a young traveler with a scratch off bucket list map, to keep track of their travels and their future travel ambitions.
46. Fun Pens
Find some sweet writing utensils as a gift; they make school or creative writing more fun.
47. Q&A a Day book

This book creates a mini-diary or journal, with directed questions that let you follow your life over the course of five years. They can be quite insightful, especially for a teen to look back upon.
48. Easel
An artist quality easel is a wonderful, long lasting gift for the artist in your life.
49. Magnetic Poetry
Magnetic poetry is always fun to play with, and there are many different versions to choose from.
50. Silicone Notepad

This is a fun notepad!
51. Magazine Subscription
Find a magazine to match their interests, from horseback riding to popular science and crafting, there's something for everyone.
52. Cake Pop Maker
Cake pops are fun to make and fun to eat, and can be decorated for any theme, occasion or holiday.
53. Popcorn Maker
Popcorn Maker

Mmmm, popcorn. The snack of the gods. Get a fun popcorn maker, for memories, snacks and movie nights.
54. Ice Cream Maker
Hello there summer!!
55. Soda Stream
Soda Stream

Soda streams are quite a fun toy, and you can make selzer water with flavourings that contain a lot less sugar than regular pop.
56. Teen Cookbook
Teen Cookbook

Learning to cook is an absolutely crucial life skill. Get them going now with a kid recipe-friendly and approachable cookbook is a great way to go.
57. Retro Coke Glasses
Coke Glasses
These are fun, and pair quite nicely with a Soda Stream.
58. Gourmet Soda
Gourmet Soda

Want a fun, low-cost gift idea? Pick up some Jones Soda, or another gourmet soda brand.
59. Drumstick Pencils
Teachers may not appreciate these, but musicians sure do!
60. Knitting Kit
Knitting Kit

Kitting has been on an upswing for years now. Get a teen started with a knitting kit that shows them how to make their own scarves. The sky is the limit from there.
61. Table Top Air Hockey
Table Top Air Hockey

Get some fun for the whole family with the gift of an air hockey table.
62. Waterproof Camera
Waterproof Camera

It is a lot harder to destroy a waterproof camera than a regular camera. Plus it makes them way more fun for beach days, pool parties, hot tubs and vacations.
63. Rocket Kit
These things are tons of fun, from the building to the launching.
64. Guitar
Guitar collections are a real thing amongst guitar players. Everyone loves the person who can sit around a campfire and strum, too.
65. Telescope
A lot of amazing sky nights have graced us with their presence. Learn about the galaxy with a great telescope.
66. Powered Lego Kit

Take a childhood game and amp it up by building things that are powered.
67. Metal Puzzle Games
Metal Puzzle Games

Metal puzzle games are a fun and affordable brain teaser.
68. Astronaut Ice Cream
This stuff is plain entertaining. I'd love a gift of astronaut ice cream.
69. Settlers of Catan
Settlers of Catan

This is an absolute classic board game, which makes it a wonderful gift, as people have been playing it for years and will continue to do so.
70. Exploding Kittens
Exploding Kittens: Original Edition
Exploding Kittens: Original Edition

Exploding Kittens is a brand new game in 2015, that's quick to play, accessible to most and as a bonus is hilarious.
71. Tabletopics Teen Edition

Tabletopics are conversation starting cards, on a huge variety of topics, tailored to a theme. There's a theme for teens!
72. Coffee Shop Gift Card

Hanging out with friends at the coffee shop comes with a price tag. As a teenager who lived at a coffee shop, Anne can highly recommend this as a gift idea.
73. Mani/Pedi Trip
Spa Gift Card
Make it a memorable date and take a teen for a mani/pedi trip. You can hang out and spend some quality time together, while getting to do something that's a luxury treat.
74. Massage Gift Card
Ditto!
75. Water Park Passes
A day at the water park is great way to make memories and spend time with friends.
76. Summer Camp Fees
Raise your hand if you had an awesome time at camp!
77. Hot Air Balloon Ride
Perhaps not in Turkey (this picture is from Turkey), but a hot air balloon ride is another awesome experience.
78. Helicopter Ride
For aspiring pilots, lovers of the outdoors, or those looking for an adventure, give the gift of a helicopter ride.
79. Zip Lining
Zip lining is a fast activity, with a huge adrenaline rush every time.
80. Aquarium Passes
From the Aquariums in Sydney, to the fancy new aquarium in Toronto, check out sharks, fish and other underwater creatures.
81. Madam Toussad's Tickets
Madam Toussad's are a series of wax museums, that feature wax mannequins of famous folks of all stripes and walks.
82. Pool Passes
A punch card pass to the local pool provides weeks and weeks of entertainment for teens, they can even treat their friends if they want.
83. Ice Skating Passes
Winter entertainment with friends and fun. Great exercise and a way to work on skating skills.
84. Zoo Membership
A whole year of entertainment is available with a zoo membership. Even better, get one for the whole family.
85. Mini Golf Pass
Mini golf is a great past time as a teenager with friends.
86. Driving Range Punch Card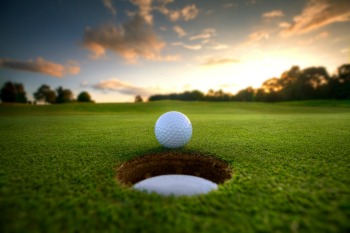 For the golfer who already plays, pick up a driving range punch card, or a gift card for baskets of balls. They are a lot more affordable than full rounds of golf and can be fit in easily after school or in the evening.

87. Cooking Class
Mmmm, delicious eats that you didn't have to make! Cooking is a life skill that you can always work on. A cooking class is a good experience gift, so get one for yourself and one for the teen.
88. Driving Lessons
Life is less stressful with driving lessons.
89. Archery Lessons
Archery is a nifty past time that can lead to tournaments or hunting and more.
90. Wakeboarding Lessons
Learn how to jump wakes in style.
91. Sailing Lessons
There are a myriad of sail boat classes, find the right size and grab some lessons.
92. Pottery Class
Make a keepsake while picking up a skill that can be used for ages.
93. Painting Class
Brush techniques, material care, new subject matter, there are a lot of things to learn in painting classes.
94. Photography Class
The realm of photography is rapidly expanding with easier and cheaper access to fantastic cameras.
95. Sewing Class
Learn how to make clothes, adapt existing clothes, or make something fun like a hang bag.
96. Circus Tickets
Is the circus in town? Pick up a set of tickets as a gift idea.
97. (Clean) Comedy Show Tickets
Entertainment!!
98. Concert Tickets
For the music lover, grab a ticketmaster gift card, or a pair of tickets to a band they love.
99. Cirque de Soleil Tickets
Cirque produces a number of shows, including several that tour.
100. Theatre Tickets
West Side Story, Les Mis, Rent… there are tons of teen friendly theatre shows. They might just get hooked, if they aren't already.
101. Sports Game Tickets
Baseball, basketball, lacross, football, soccer, hockey. There are tickets for everything!!
Do you need some ideas for yourself, or for other folks in your life? Sign up for our emails and we will keep the gift ideas flowing for you.
What other ideas do you have to add to the list? Please add them in the comments. This is definitely not an exhaustive list!
For even more ideas, check out this wonderful of gift ideas for teens, written by a teenager.