Disclosure of Material Connection: Some of the links in this post may be "affiliate links." This means if you click on the link and purchase an item, I will receive an affiliate commission. Disclosure in accordance with the Federal Trade Commission's 16 CFR, Part 255. This site is a participant in the Amazon Services LLC Associates Program, an affiliate advertising program designed to provide a means for sites to earn advertising fees by advertising and linking to Amazon.
Are you stuck trying to think of the perfect gift ideas for your grandpa's 90th birthday? It's a tough year to find gifts for, but you want to be sure to get him something special. Never fear! We here at Unique Gifter have found 20 great gift ideas for your grandpa's 90th birthday.

Gifts That Will Make Grandpa Want To Party Down!
and you'll love too. In case you need them, we have more ideas here and here.
Funny Coffee Mug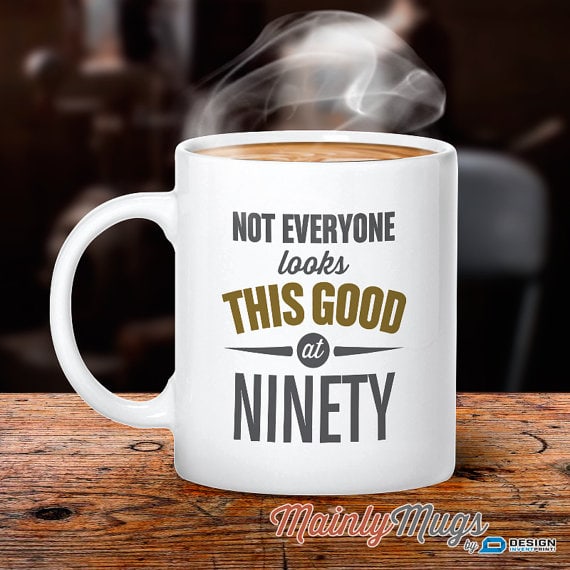 Birthdays are supposed to be fun, so why not go for a good old gag gift? This coffee mug is great for making him smile and complimenting him.
Back in 1927 Poster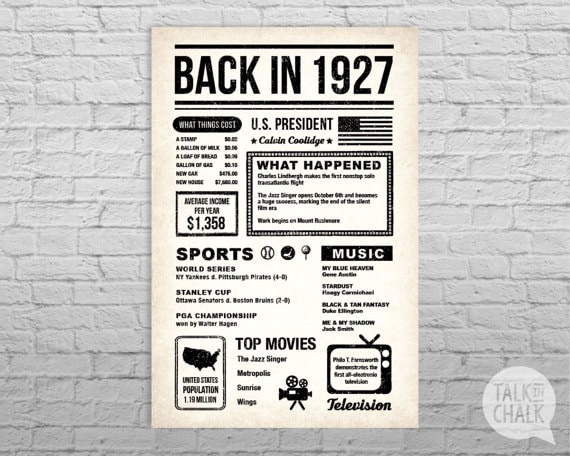 So many awesome things happened 90 years ago. Of course, the coolest thing that happened was your grandpa was born.
Personalized Leather-Bound Journal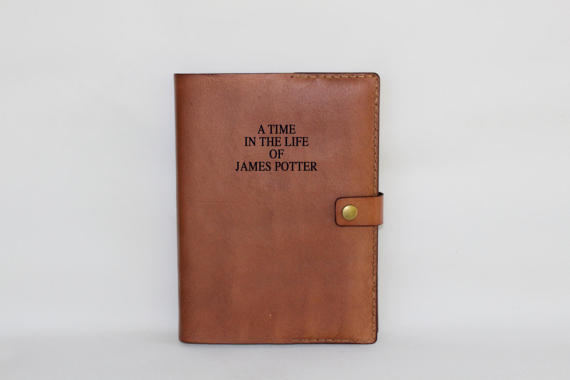 You are never too old to start writing, and having a gorgeous personalized leather-bound journal is great incentive to put that pen to paper.
Dark Wood Beer Stein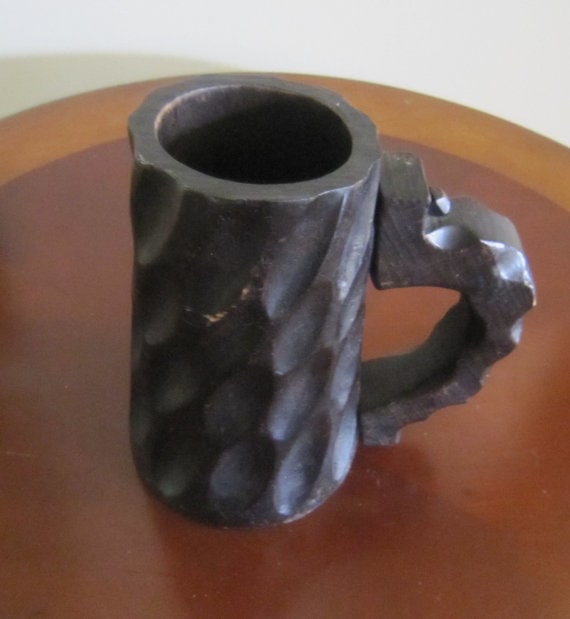 This beer stein looks great, and holds plenty of whatever drink your grandpa needs for the day.
Family Tree Pillow Cover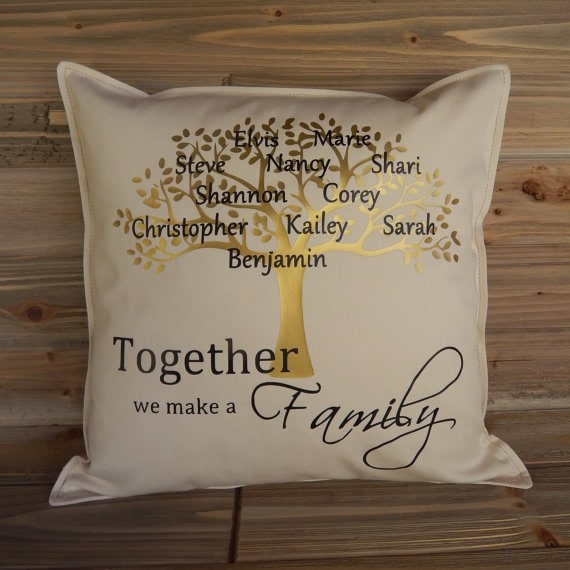 You can personalize this pillow cover with the names of everyone surrounding him. How sweet!
Funny Grandpa T-Shirt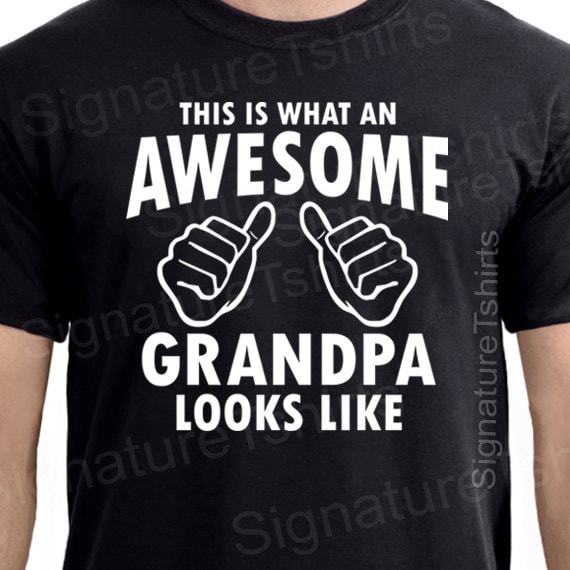 Is your grandpa awesome? Of course he is! You better let him know with this t-shirt.
Puzzle Collage Picture Frame
With this picture frame, your grandpa can show off how amazing and stunning his grandchildren are. Perfect!
Lindy Hop Favorites
Swing dancing, especially lindy hop, was a huge deal in the 30's and 40's. In fact, it still holds its place in social dancing to this day. Bring him back with these lindy hop favorites.
The Twilight Zone Complete Series
Something about this show never ages. Maybe the show itself is a part of the Twilight Zone… Regardless, the complete series of this entertaining TV show is a great gift for your grandpa.
Deer Stags Slippers
These slippers are both stylish and comfortable.
90 Birthday Kisses
Suggestion: put 90 of these Hersheys Kisses into a jar, label the jar "90 Birthday Kisses for Grandpa," and give them to him as a gift.
Succulent Plant Pot
Bonus points if you put a succulent in the plant pot before gifting it to your grandpa. These plants last a long time and require minimal attention to flourish, yet they still look great!
Reversible Quilt
A warm blanket is a great gift for your grandpa. This quilt looks handmade and is very comfortable.
Bits and Pieces Jigsaw Puzzle
This puzzle has a very "vintage" feel to it, and there's only 300 pieces to it.
Puzzle Saver
After he finishes his puzzle, he can save it forever with this cool tool.
Candy Storage Bottle
If you give your grandpa these candy storage containers, maybe he'll start keeping candy out for you whenever you visit. It's worth a shot, right?
Poker Set
This 200-piece poker set is great for playing cards with family and friends. Give him more incentive to keep being social with this gift.
Ginger Pumpkin Pie Candle
Yum, pumpkin pie! This candle will make his whole house smell absolutely delicious.
Ghiradelli Gift Tower
Sweets are the ultimate gift. This tower comes with cookies AND chocolate. It's like a sweetness overload. Yummy!
Family Photo Album
Keeping memories in respect to photos together is a gift in itself. Fill this photo album with as many photos of him and his family together as you can find, then give it to him. He can fill in the rest of the sleeves for the ultimate family photo album.
Are you ready to give your grandpa the best 90th birthday gift ever? Let us know in the comments what gift you gave him, and if you bought one of our ideas, be sure to tell us! We are @ugifter on Twitter and @uniquegifter on Instagram.