Disclosure of Material Connection: Some of the links in this post may be "affiliate links." This means if you click on the link and purchase an item, I will receive an affiliate commission. Disclosure in accordance with the Federal Trade Commission's 16 CFR, Part 255. This site is a participant in the Amazon Services LLC Associates Program, an affiliate advertising program designed to provide a means for sites to earn advertising fees by advertising and linking to Amazon.
If you are looking for gift ideas for your favorite wakeboarders and the boaters who tow them, then you have come to the right place. There are so many fun and lovely gifts in this list; it just may be more challenging to choose which one is the best for your friend! From shirts to art to accessories, and more.
20 Great Gift Ideas for Wakeboarders and Boaters
You will be happy when you choose one of these gift ideas because they are perfect! Take a look and get some of your shopping done.
"Ideal job: wakeboarder" Mug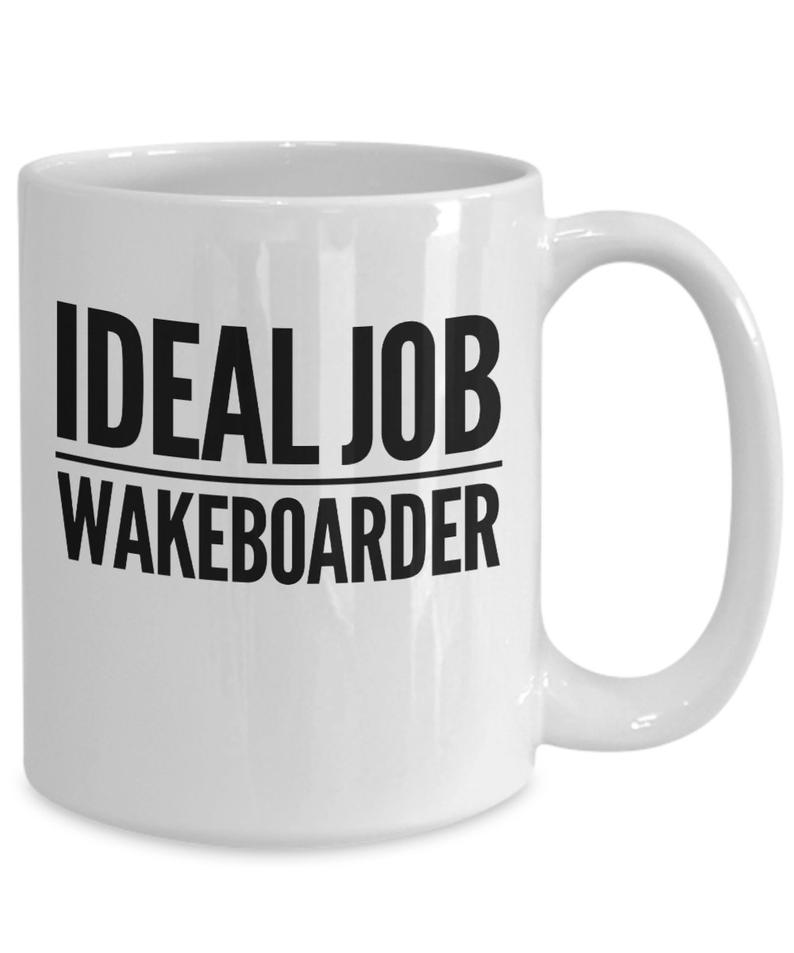 It may not be their official title, but they would hold a wakeboarding job if their dreams come true!
"I only wakeboard on days ending in Y" Shirt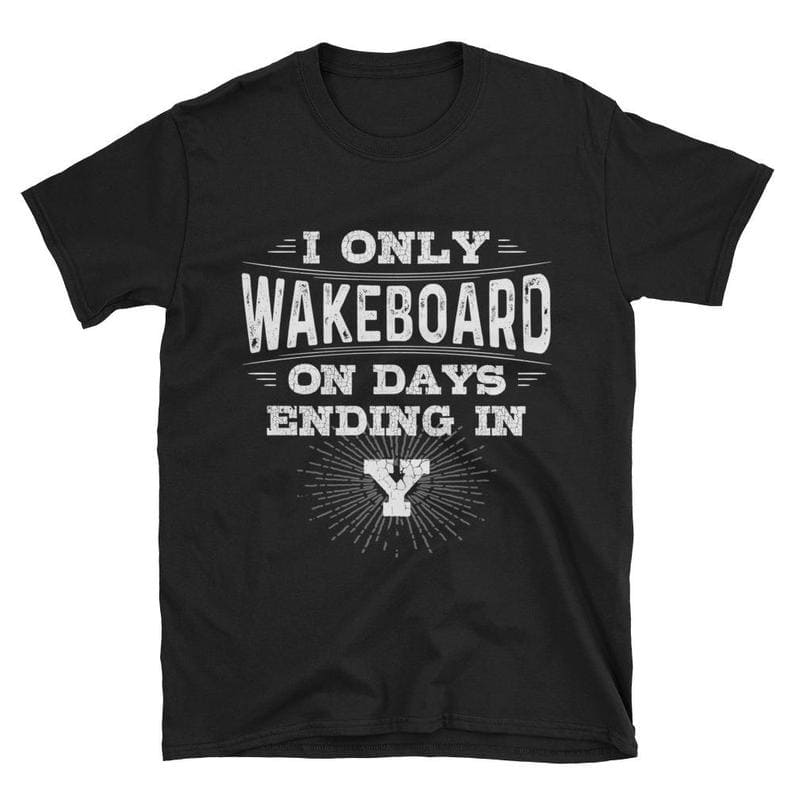 It's the truth! They only go wakeboarding on the days that end with the letter Y!
Personalized Mini Copy of Original Wakeboard Pendant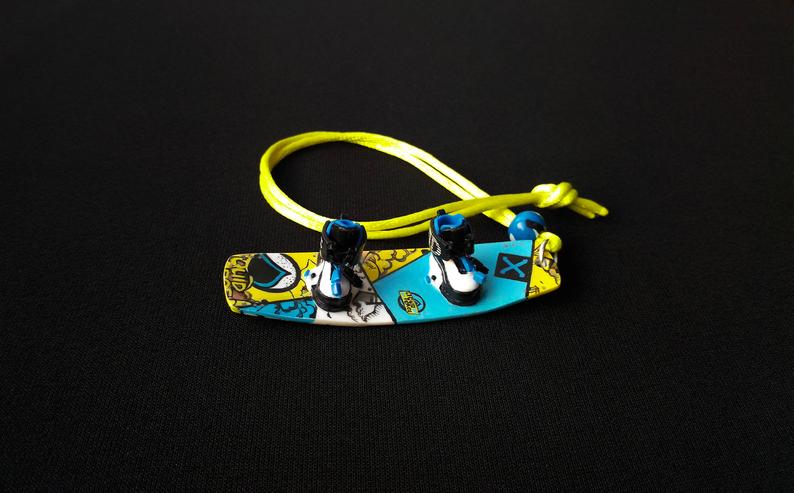 You know they love their wakeboard. Now you can get a mini copy of it as a pendant for them.
Wakeboarding Silhouette Wall Decal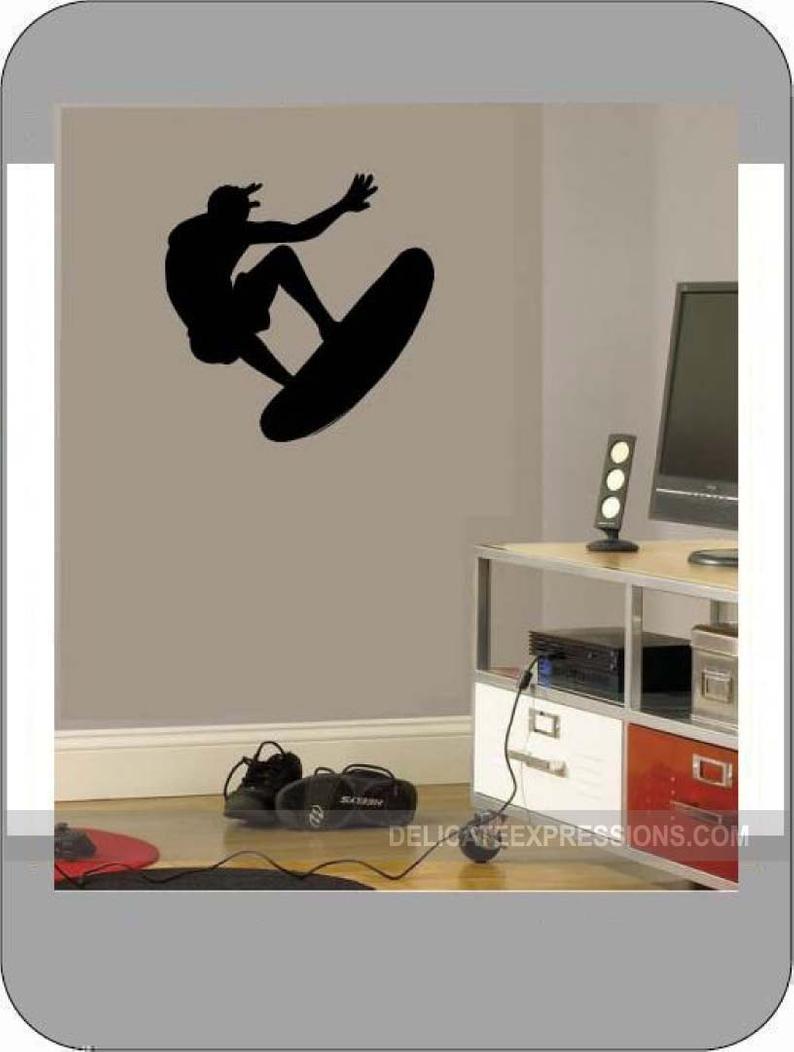 With this wakeboarding silhouette decal on their wall at home, their guests and family are constantly reminded of what their biggest passion is.
Wakeboarding Wall Clock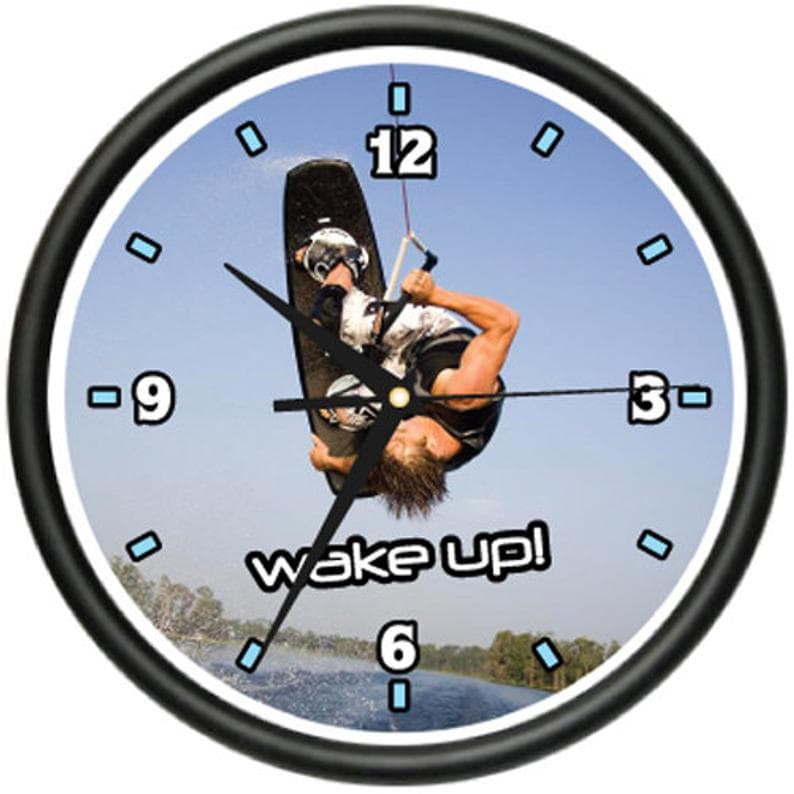 They can never say they didn't know what time it was if they have a wakeboarding wall clock to show them, right?
"Happiness is wakeboarding" Mug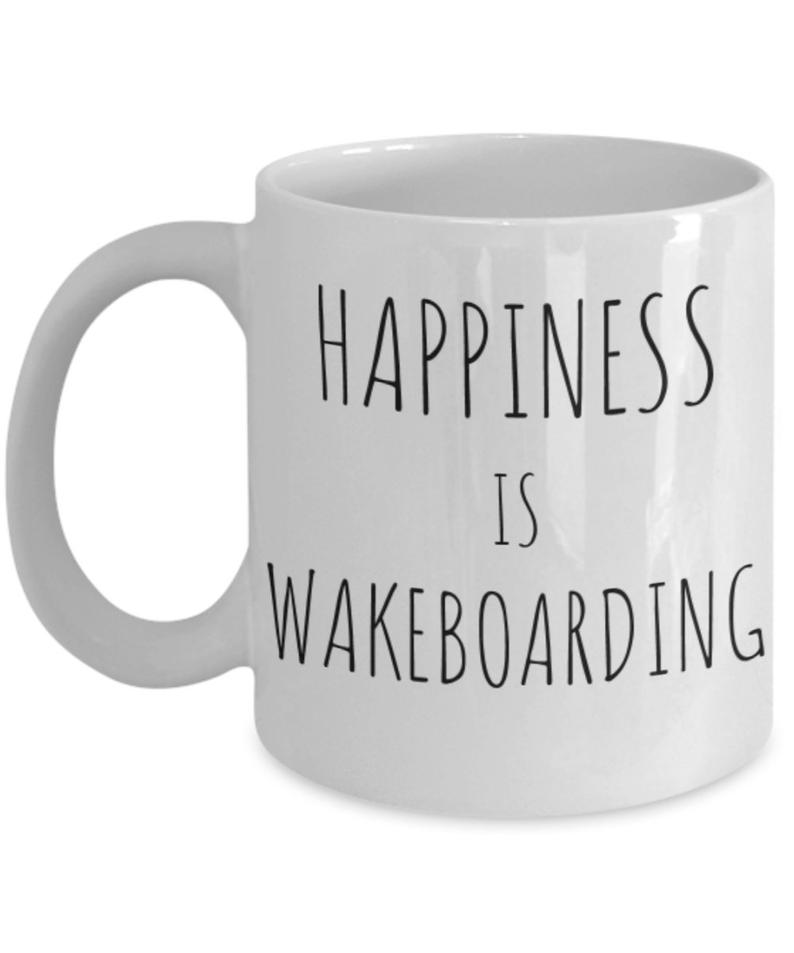 True happiness to them is going wakeboarding, and before that, they need some coffee in their systems!
"Come to the dark side. We're wakeboarding all day." Shirt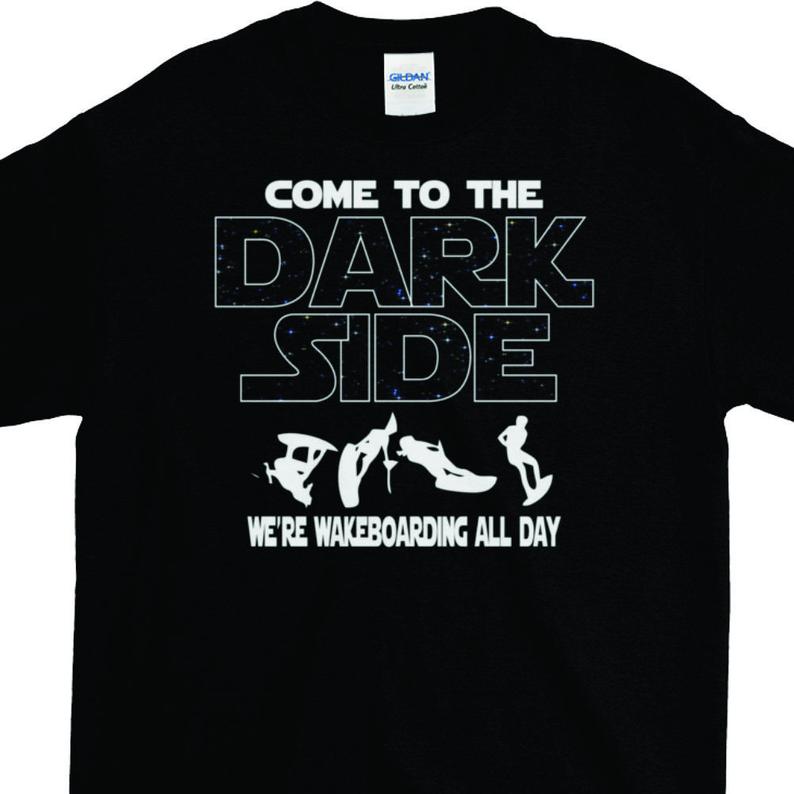 If they love both wakeboarding and Star Wars, they will go crazy over this awesome, "Come to the dark side" wakeboarding shirt.
"Lake life" Wakeboarder Window Decal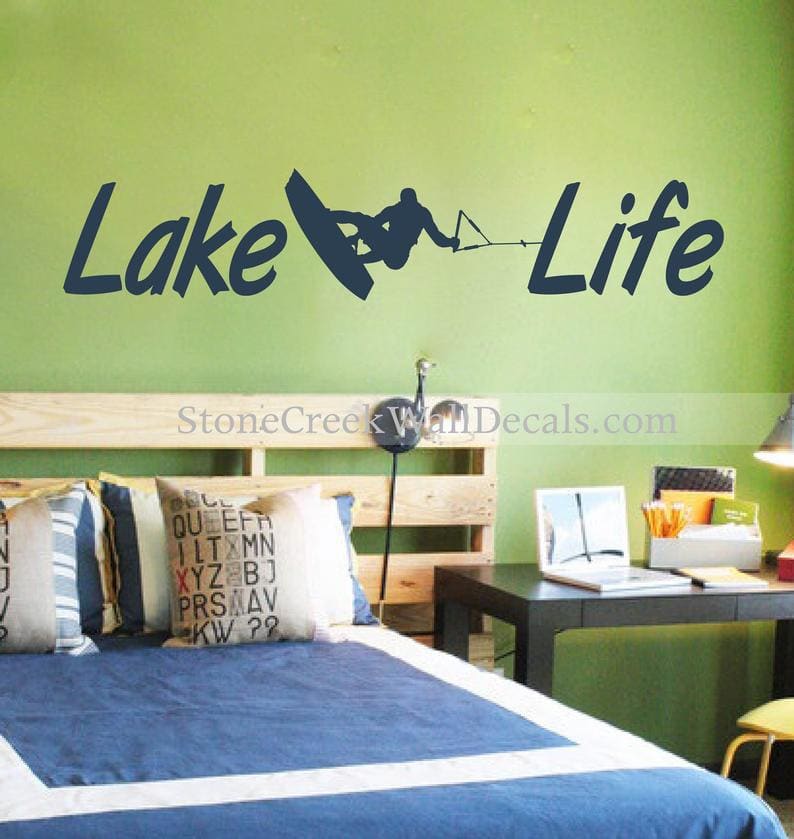 They are all about that lake life!
Wakeboarding Cufflinks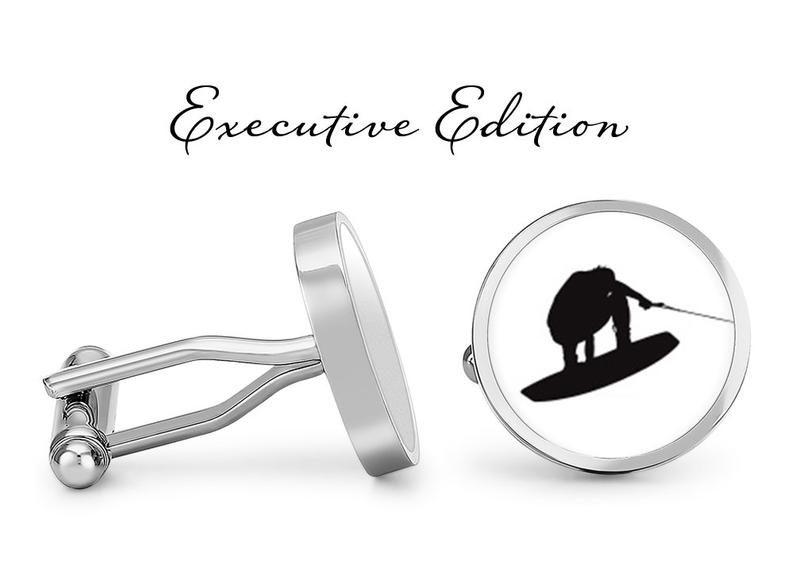 When they need to dress up, they will be grateful for their wakeboarding cufflinks because it enables them to bring a piece of their passion wherever they go.
Wakeboard Wall Mount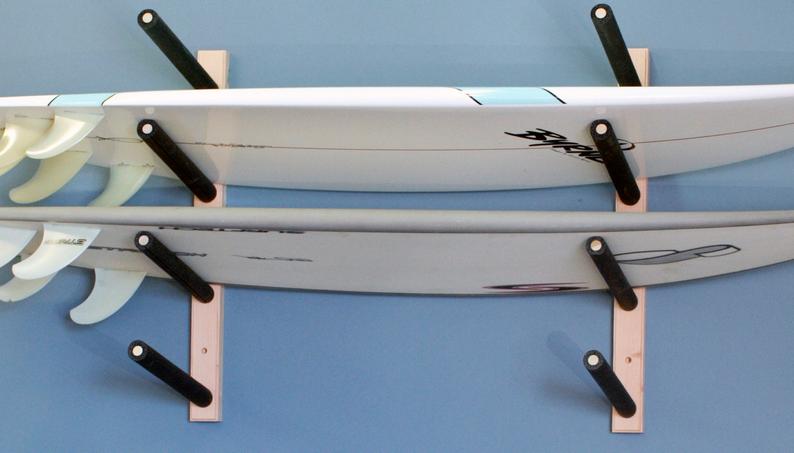 Now they can store their wakeboard up on the wall with this excellent wakeboard wall mount to put it up on.
Wakeboarding Photo Beach Towel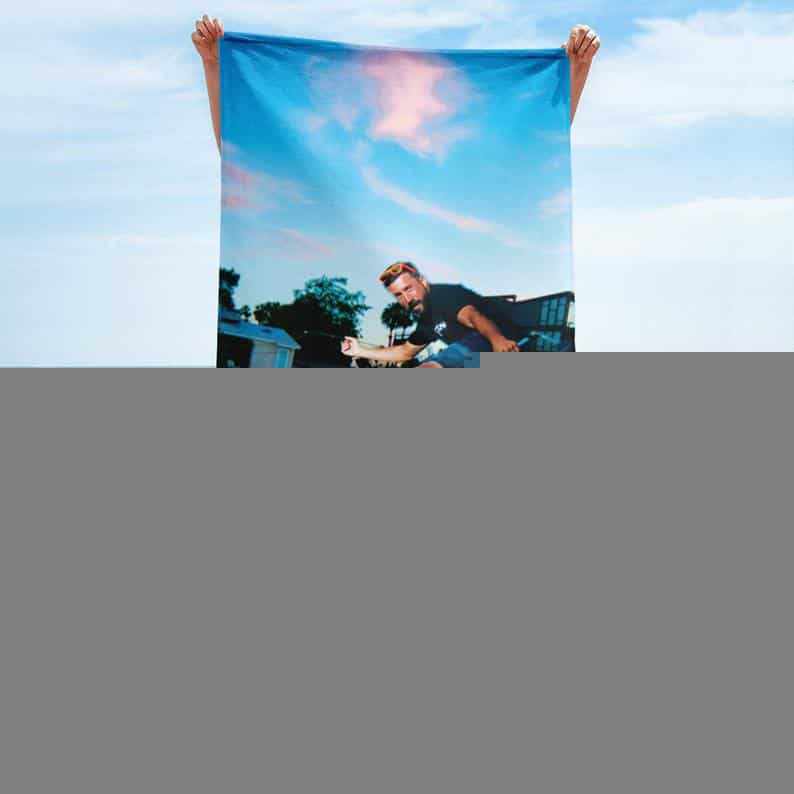 Every wakeboarder needs a photo beach towel! You can put a picture of them wakeboarding or something else that they love. After all, they have to dry off when they get done.
"Just gonna send it" Travel Mug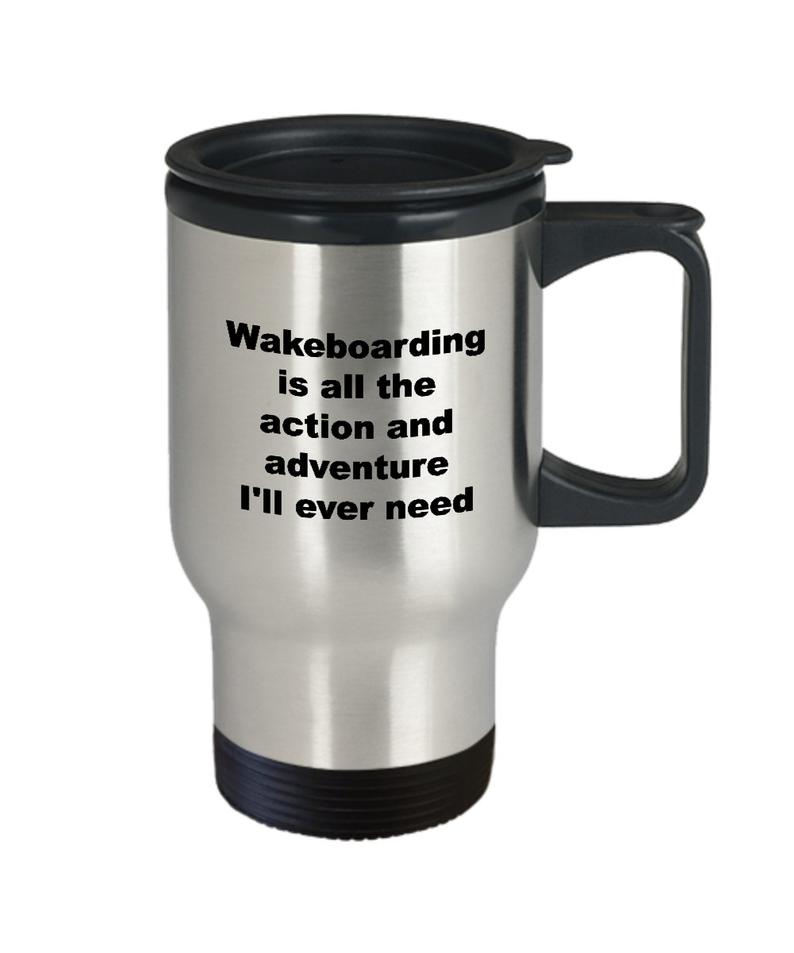 They're "just gonna send" the coffee down their throat on the way to wakeboarding.
"No wake zone" License Plate Art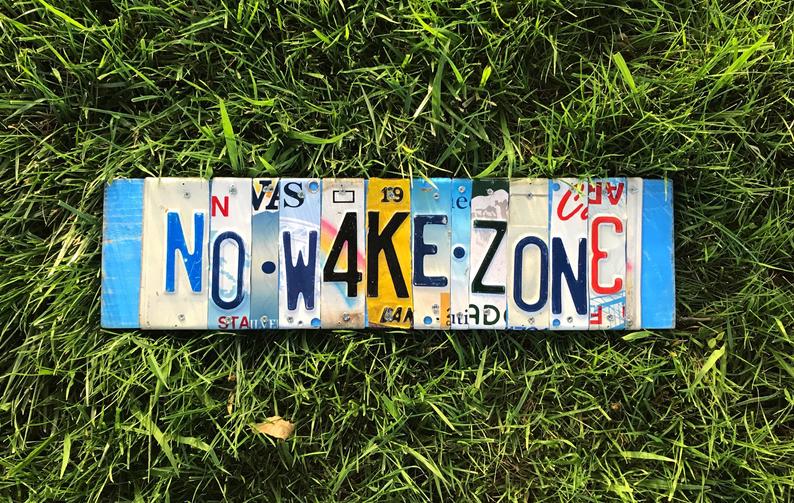 Perfect for hanging up on their wall at home!
"It's a wakeboarding thing, you wouldn't understand" Shirt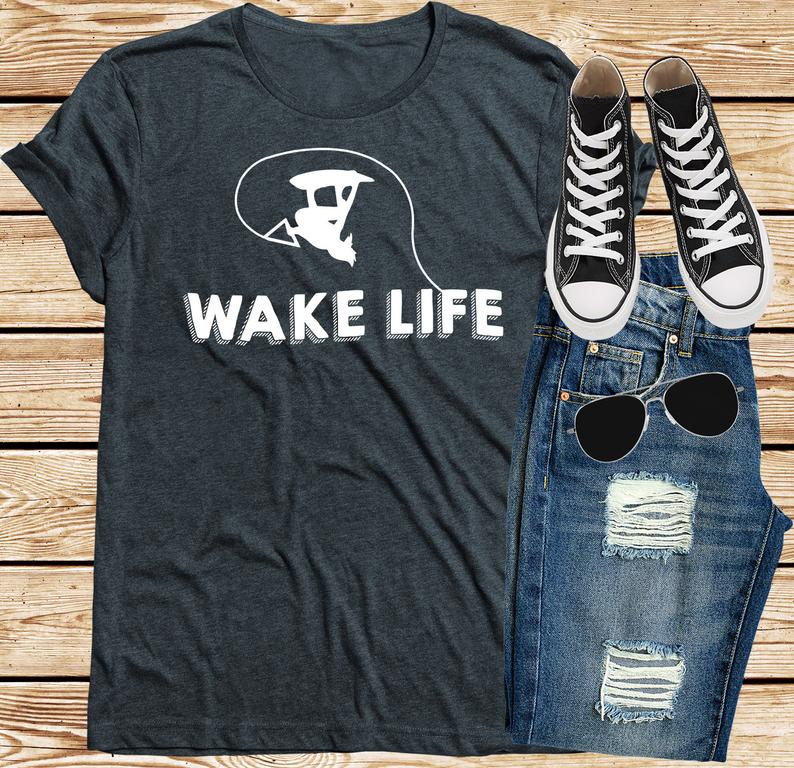 If someone isn't into wakeboarding, they likely say this to them a lot. Why not wear it on their shirt, so they don't have to say it out loud?
Wakeboarding Duvet Covers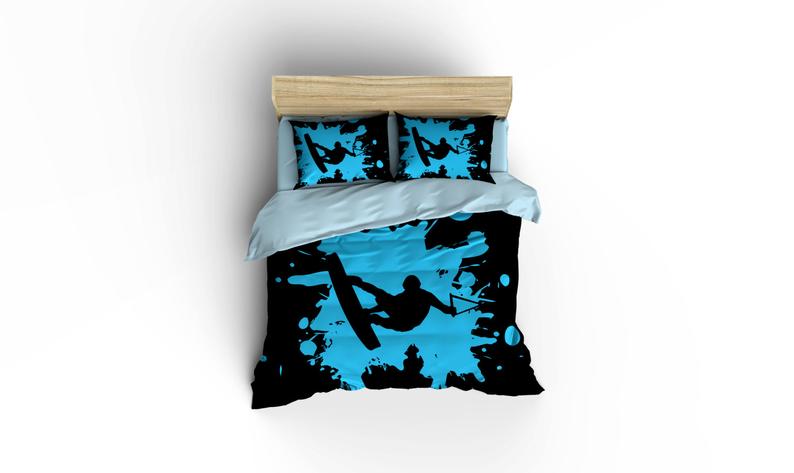 These wakeboarding duvet covers are perfect for catching some z's in between wakeboarding sessions.
Wakeboarding Tie Clip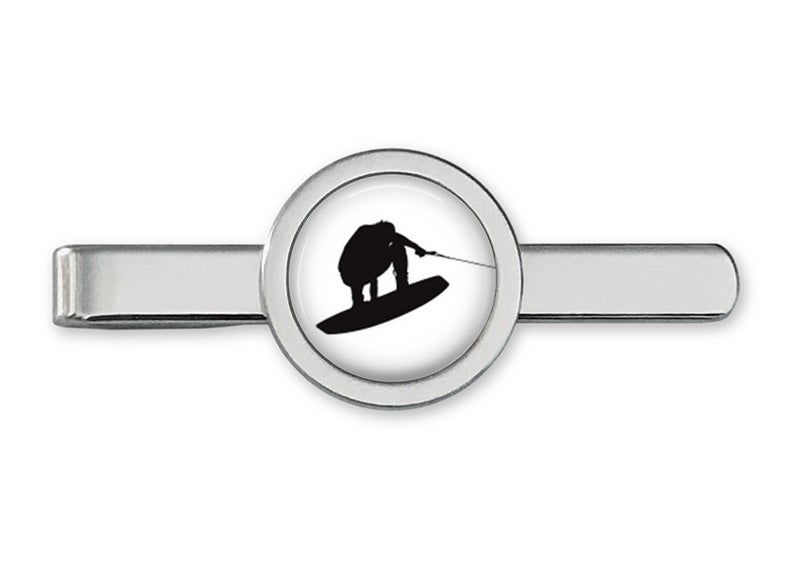 Keep them all spiffy, but a piece of wakeboarding will always be with them with this wakeboarding tie clip on their tie.
"Cut jump spin flip repeat" Travel Mug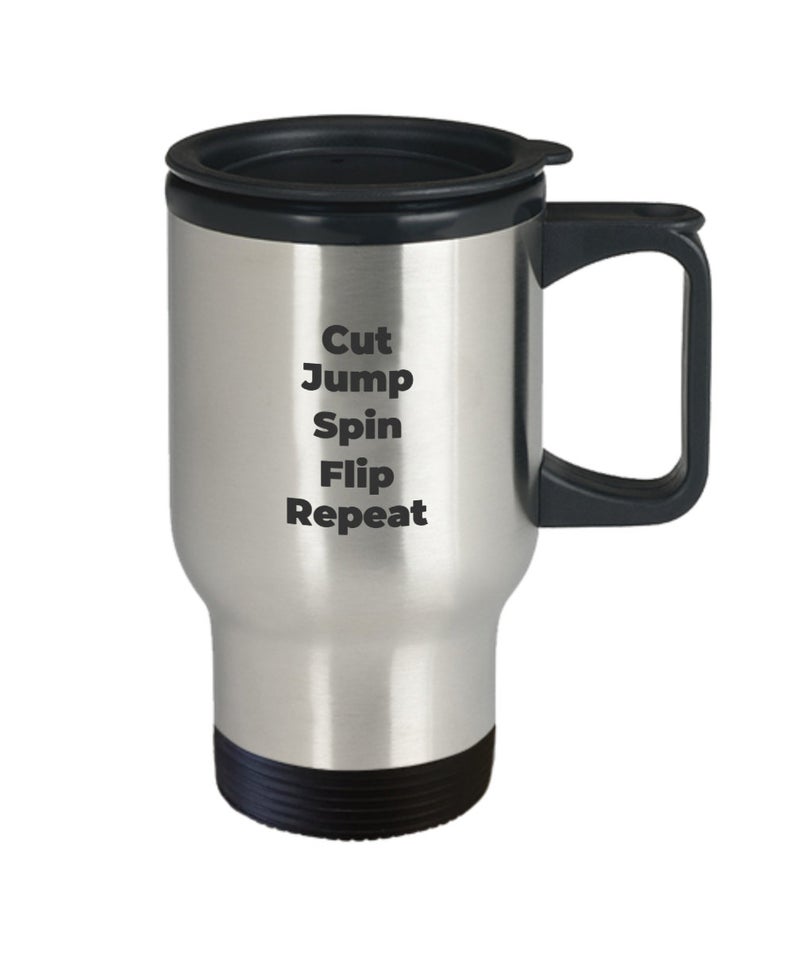 They need to be caffeinated to cut, jump, spin, flip, and repeat.
Boarder Ornament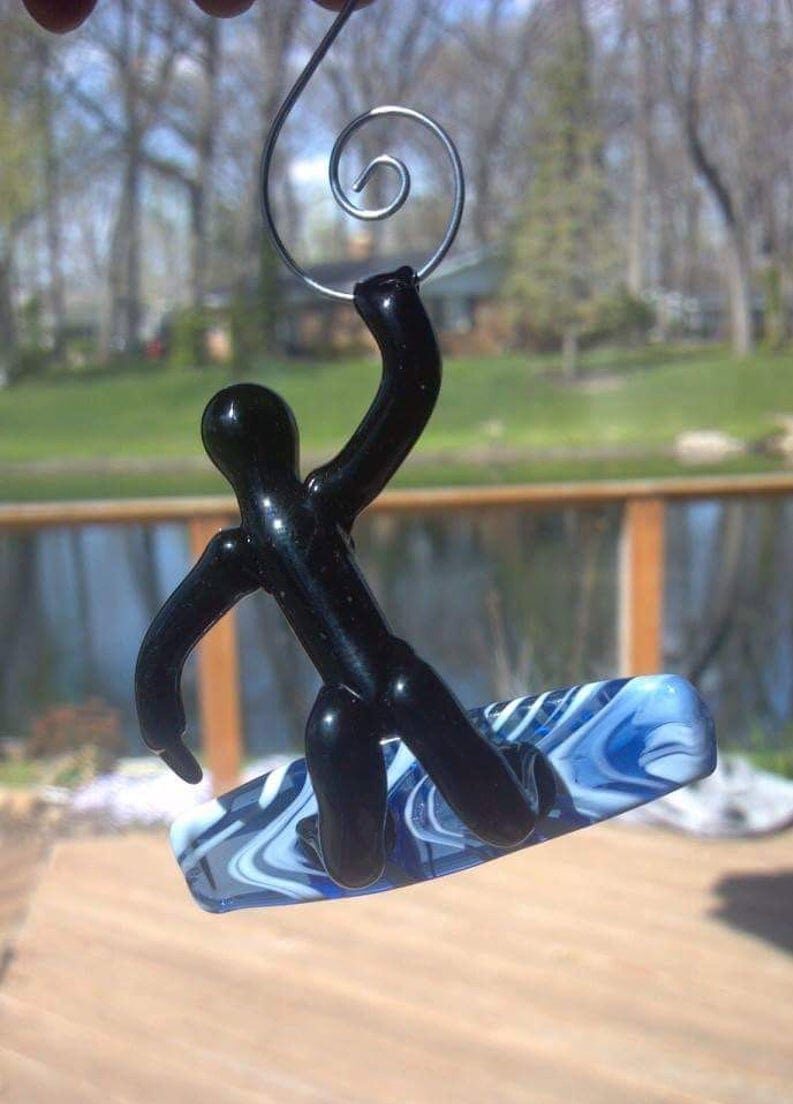 If Christmas is approaching, the boarder ornament is perfect for them to hang up on their tree this year.
Wakeboarding Bracelet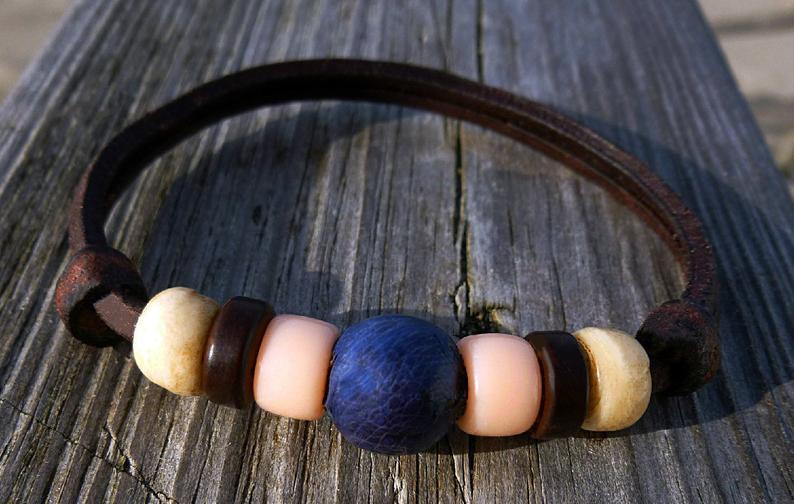 If they are someone who loves jewelry, they will love wearing the wakeboarding bracelet.
"Eat. Sleep. Wake boarding. Repeat" Shirt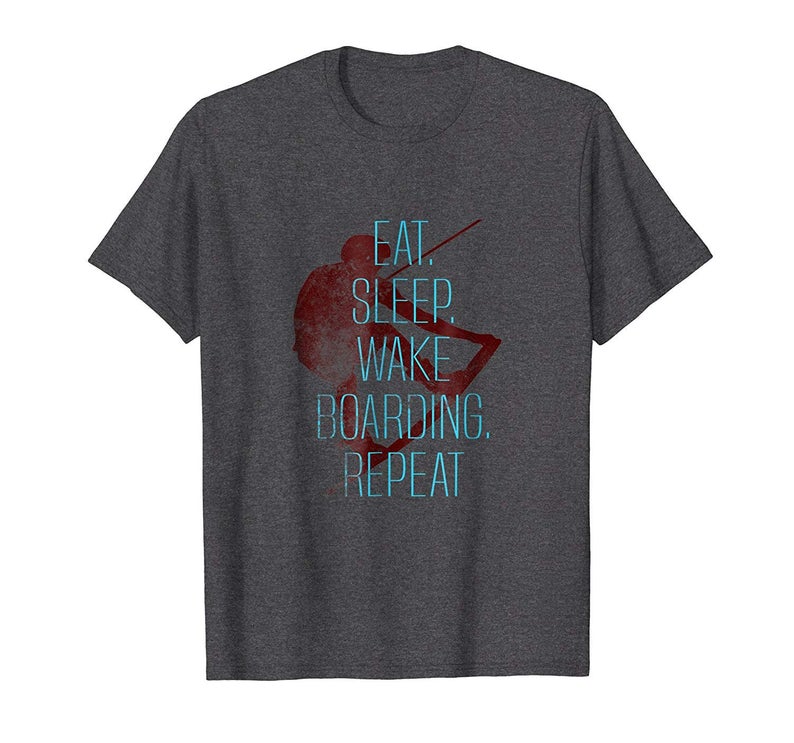 Their life consists of eating, sleeping, and wakeboarding.
Wakeboarders and the boaters who pull them are some of the most fun people alive. They have an adventure every time they go out on the water.