Disclosure of Material Connection: Some of the links in this post may be "affiliate links." This means if you click on the link and purchase an item, I will receive an affiliate commission. Disclosure in accordance with the Federal Trade Commission's 16 CFR, Part 255. This site is a participant in the Amazon Services LLC Associates Program, an affiliate advertising program designed to provide a means for sites to earn advertising fees by advertising and linking to Amazon.
Third grade teachers deserve lots of recognition for their patience. They teach kids in the rough eight to nine range. This is the age where children really begin testing out their boundaries. They get into cracking jokes with the teacher, classmates, and anyone else in their joking and pranking paths. Let's help some third grade teachers get some relief from their classroom life and even gift them some items to help them with their rowdy crowd of entertainers.
You can shower your child's 3rd grade teacher with gifts throughout the year – there's start of the school year gifts, teacher appreciation week gifts, Christmas gifts and finally a huge teacher thank you gift for the end of the school year.
Gift Ideas for 3rd Grade Teachers
Let The Fish Work Their Relaxing Magic
It has been proven that water and fish helps calm and relax us. They have these magical power that captures us in a mesmerizing daze that slowly helps the stress float away. This can be used in the classroom or in the teachers home to promote a calming and relaxing environment.
Mindful And Being Present Reminders
With so much commotion going on all day, we tend to forget and lose track. These little reminders of wisdom, affirmations, and activities will help keep a person in the present. Recenter them so they don't go too far off track.
Say No To Cotton Mouth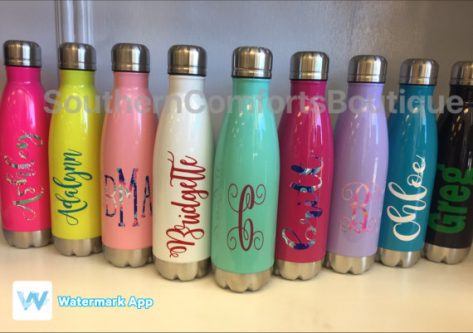 Teachers will appreciate having a nice water bottle, you can personalize it with their name, class name, or something funny so as they sip their water they can get a chuckle. They talk just about all day long, the classroom can be dry, their mouth will feel like there's a cotton ball stuck in there. This personalized water bottle will be very useful for them.
Bath Bombs Are A Necessity
Bath bombs are not a trend or craze…. they are in demand because they will really explode and expose what you have been missing all this time. Bomb yourself once a week to relax, pamper your skin and wash away all that stress, anxiety, and worry that has been chaining you down all week. Teachers are up on their feet with the kids, they can really use the time to decompress.
Easy Meals On The Go
Meal prep isn't just for fitness enthusiasts or busy parents. Everyone can greatly appreciate and benefit from preparing meals ahead of time. Surprisingly, many teachers bring their own food to work, I know I was shocked too. This set allows them to bring it, store it, keep it handy, and holds everything they need for the day.
Everyone Needs A Spa Day
They are up early, on their feet for many hours, barely get a break, and hold various roles. Show them how you appreciate their dedication for students with some at home spa treatments to help them ground and center themselves each week.
Cookie Talk For Teachers
A whole pound of cookie talk for teachers. Lots of tasty cookies each with a teacher appreciation message. With each tasty treat they will get a little bit of inspiration, motivation, and appreciation as a teacher.
Wine Gift Basket
The only whine a teacher can take home and actually enjoy. Two great tasting semi sweet wines that will be thoroughly enjoyed. These wines pair well with many meals and can be enjoyed any day. Flavorful Stella Rose delights taste buds of red berries can also go well with desserts and Moscato D'Asti has a tropical citrus flavor that also can go well with meals and desserts.
Never Too Big Or Too Small To Be Friends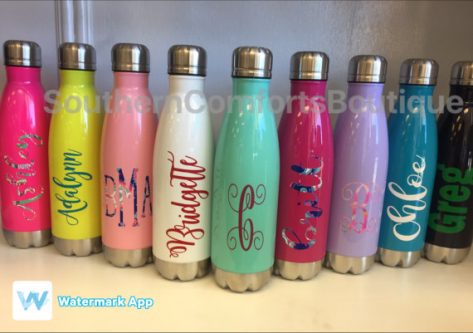 Lions are so big and fierce yet shares a great quality with a small and dainty humming birds, majestic. Both are majestic and possesses super qualities that will allow them to coexist and possibly become friends. Simple but great symbolic photo to enhance any room.
You Are Doing Freaking Great!
Not just the students need and benefit from positive feedback. Teachers need and can use positive feedback too. We tend to get so wrapped up on the student's' needs that teachers are often not even considered or thanked. Tell them how Freaking Great they are at their job.
Fan Into A Flame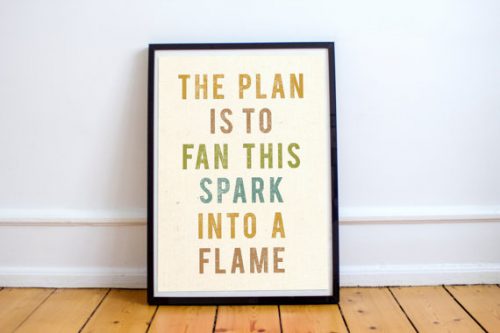 This Alexander Hamilton quote is very fitting for a teacher. Teachers are a really huge and important fan because they ignite sparks in the children. Those sparks the teacher has fanned then turn into great and fiery productive adults.
Succulent "Cakes"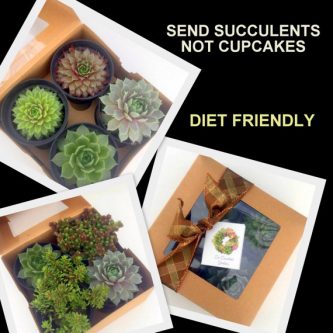 Instead of sending short term cupcakes gift these succulent plants that will look great in any room or garden. Comes inside a gift box looking like cool cupcakes, except they aren't and they certainly last longer. Plants are great they help clean the air and they have such a relaxing effect on us too.
Daisy Plant To Encourage Happiness In The Classroom
Bright and full of life daisy plant sits inside a colorful pot. The colors on the planter are fun and remind us of crayons. Daisies are bright yellow which promotes happiness around the room. It is a great addition to any classroom decor.
Give The Gift Of Self Soothing
Essential oils are great to have because they help us in many ways with less side effects. With so many different types of oils to choose from, the teacher will get relief from things like stress, stuffy nose, colds, exhaustion, and many other issues. This diffuser is also a great decor item that will look great in any room.
Fidgety Third Graders No More
Get a few Fidget Cubes for the teacher's classroom. These will be super useful because third graders tend to get pretty antsy, driving a teacher crazy. Perfect for testing days and other times where it can be stressful on the kids.
Teachers Breakfast
Make sure you help the teacher get in some type of breakfast to help get their morning started off on the right foot. They are just as busy as parents trying to get their own morning running smoothly and sometimes breakfast is accidently skipped. Give them some tasty breakfast treats so their breakfast isn't skipped.
Foodie Basket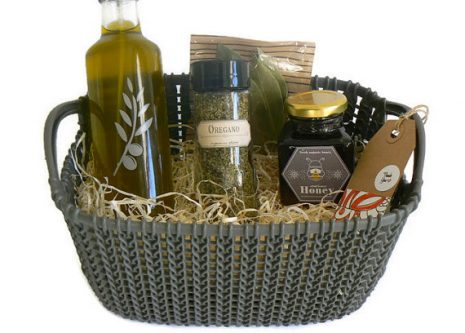 Everyone cooks whether they want to or not, we have to eat. Get them some great quality ingredients to make extra tasty meals with. These ingredients are great for many Italian and Greek dishes.
Acrostic Appreciation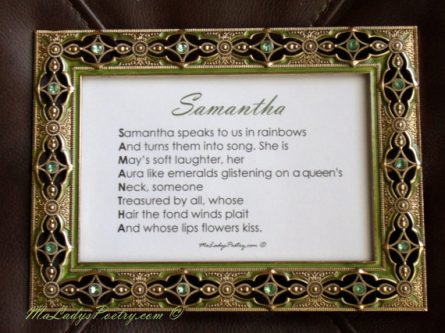 This acrostic poem can be done in a few ways. The teacher's name, a word related to education, a word related to kids, or if you know the teacher a little more you can use things like their personality, astrology, teaching style, and other interesting words to use for their acrostic poem.
The Zen Zone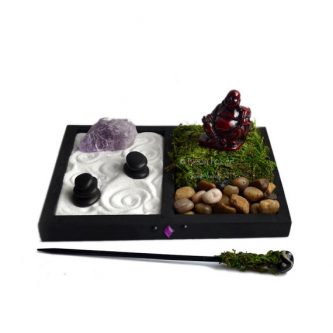 We all need a zen zone to decompress in. This mini zen garden promotes and encourages a teacher to relax and mellow out after a hard day's work. Zen gardens have some sand and sand has been proven to be super relaxing to play around in. They have stones that have various gifts to offer as well.
One In A Chameleon Snack Assortment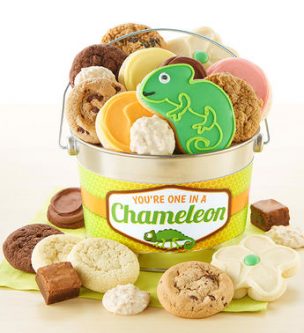 A tasty snack assortment that the one in a million teacher can indulge on. The Chameleon theme fits perfectly because teachers have to change and adapt to their surroundings throughout their day.
Third Grade Teaching Is Fun And Challenging
When you are picking a gift for the third teacher think about the age of their students and what that is like for them. How can you make their day easier? How can you help them simplify their life as a teacher? They are spread pretty thinly on everything, not just supplies. Help them decompress from a day of teaching our little future leaders. Give them something helpful, fun, useful, and keep them motivated.