English was always my favourite subject in school which is probably why I write for a living now that I'm an adult. These literary and English language themed gift ideas are something for your English teachers to write home about.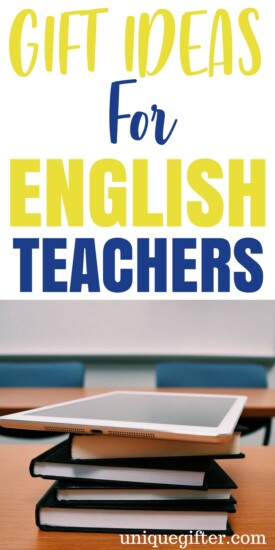 Creative Gifts That English Teachers Will Love
These gifts make perfect holiday gifts, special thank you gift ideas, or something to give your favorite English teacher at the end of the year. So many fun finds for English language and book lovers on this list!
Now that you've learned an English teacher's gift giving language it's time to venture out into the world and pick up that perfect "thank you" gift ideas for English teachers. Use them to show your appreciation that they you enough grammar to keep from looking like a fool on the internet.