Disclosure of Material Connection: Some of the links in this post may be "affiliate links." This means if you click on the link and purchase an item, I will receive an affiliate commission. Disclosure in accordance with the Federal Trade Commission's 16 CFR, Part 255. This site is a participant in the Amazon Services LLC Associates Program, an affiliate advertising program designed to provide a means for sites to earn advertising fees by advertising and linking to Amazon.
Gift Ideas For Disney Lovers
Finding the perfect gift for someone obsessed with all things Disney can be a bit daunting. There's so much stuff out there – where do you even begin?! If you're looking for something a bit more creative than a custom Mickey or Minnie shirt for an upcoming event, we've got you covered! We've unearthed the best of the best when it comes to Disney memorabilia and you get to reap all the rewards!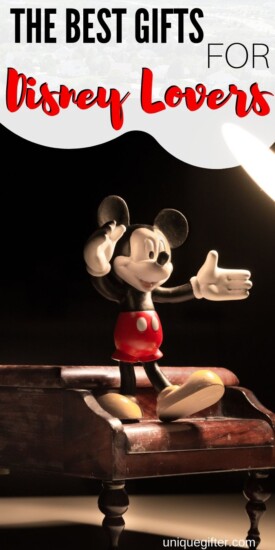 Must-Have Gifts For Disney Loving Ladies
Get ready to gaze upon the best gifts for the Disney lover in your life! Here we go!
Bridal Shower Gift Box
This gift box is filled with beautiful floral prints and glittery mouse ears amongst other things your soon-to-be-bride will go bonkers over!
Custom Engraved Cutting Board
This bamboo cutting board is the perfect housewarming gift for that special person you're shopping for!
Funny Stemless Wineglass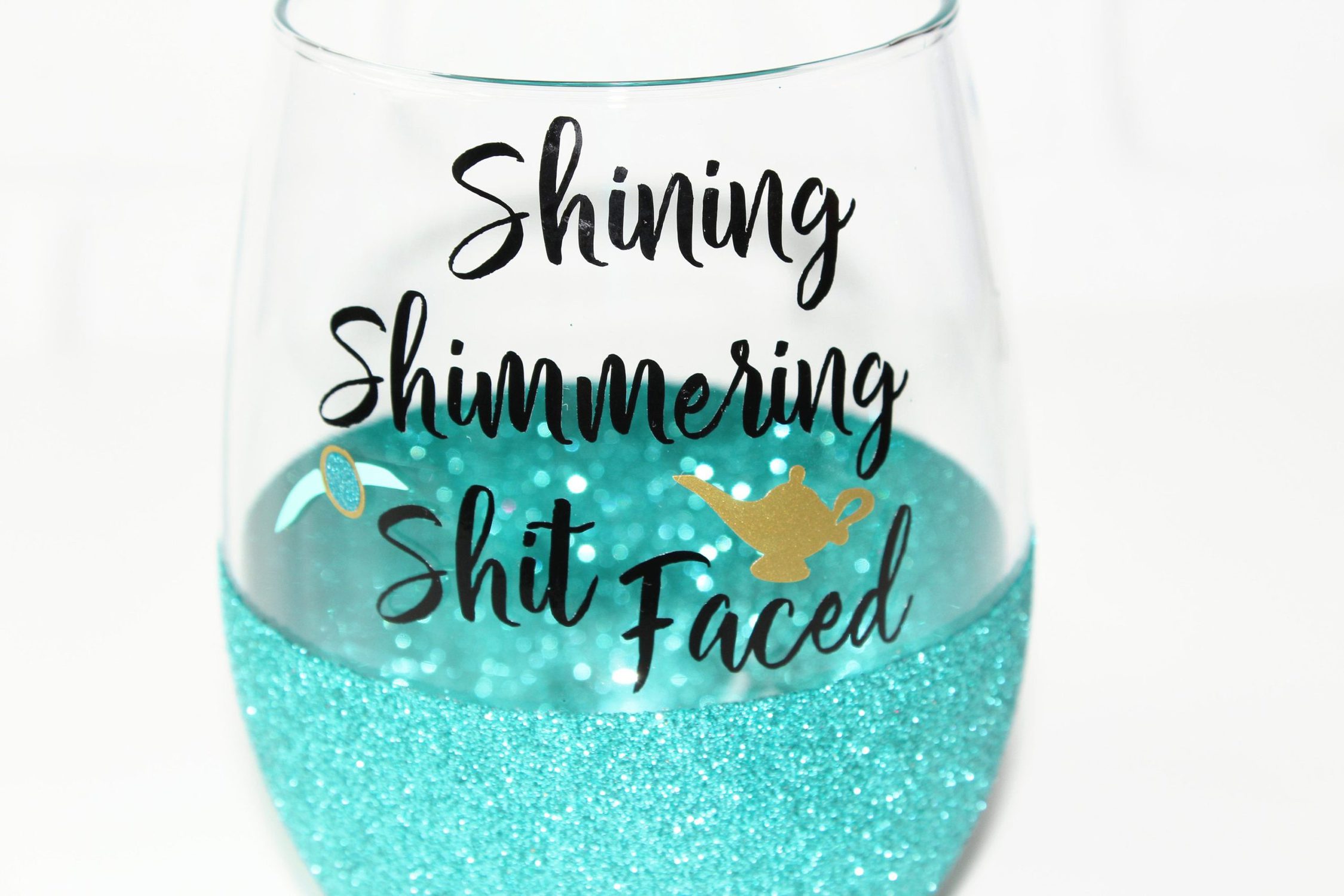 This wine glass is sure to force a laugh out of whoever receives this as a gift!
Retired License Plate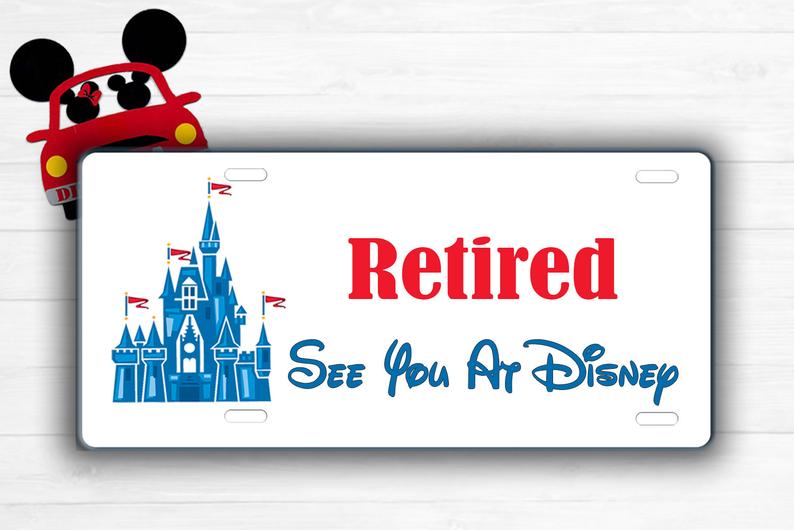 Buy that new retiree this decorative license plate, because you know where they're gonna spend all their newfound free time!
Dory Keychain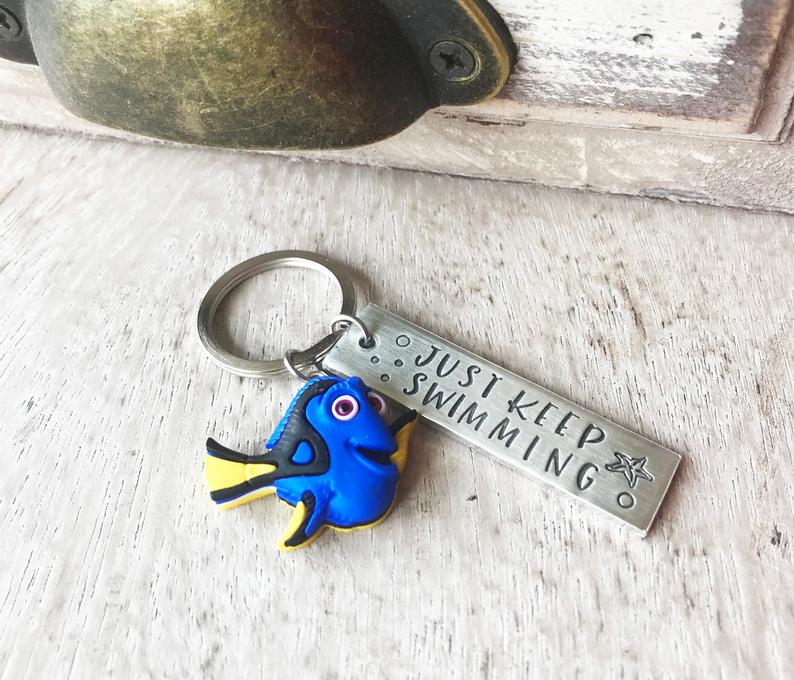 Does your Disney fan constantly forget where they put their keys? Then this is the perfect gift for– what were we talking about again?
A Dream Is A Wish Tank Top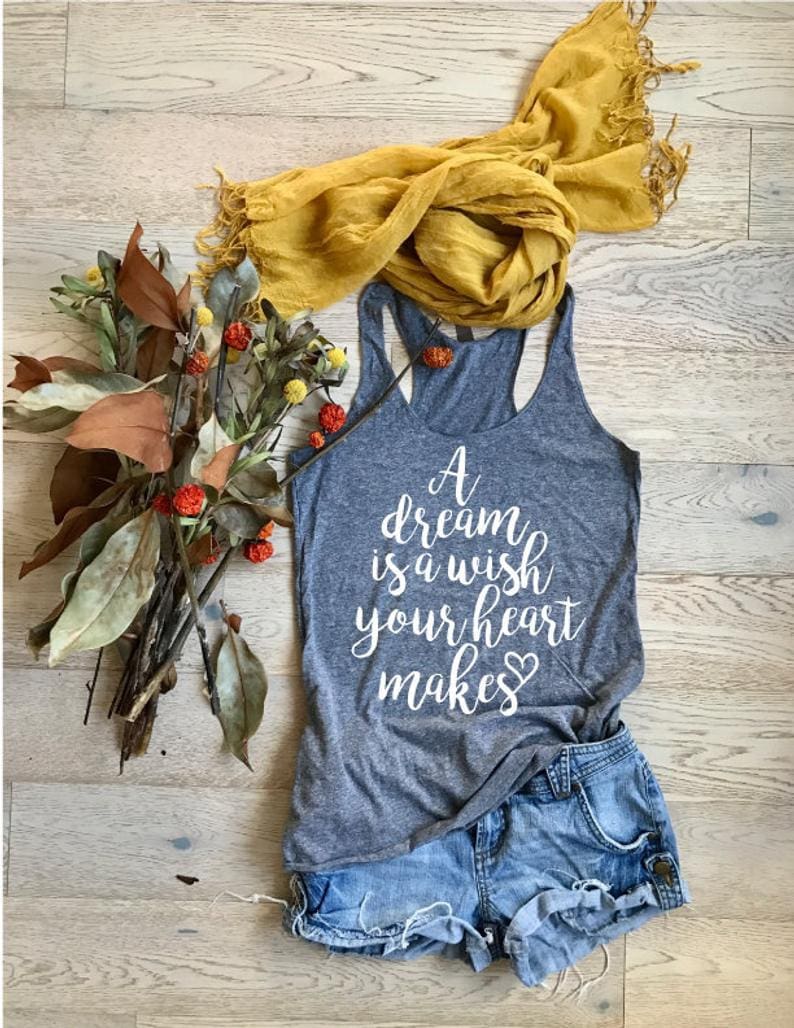 Grant any Disney fan's wish with this super soft and comfy tank top!
Disney Patent Art Prints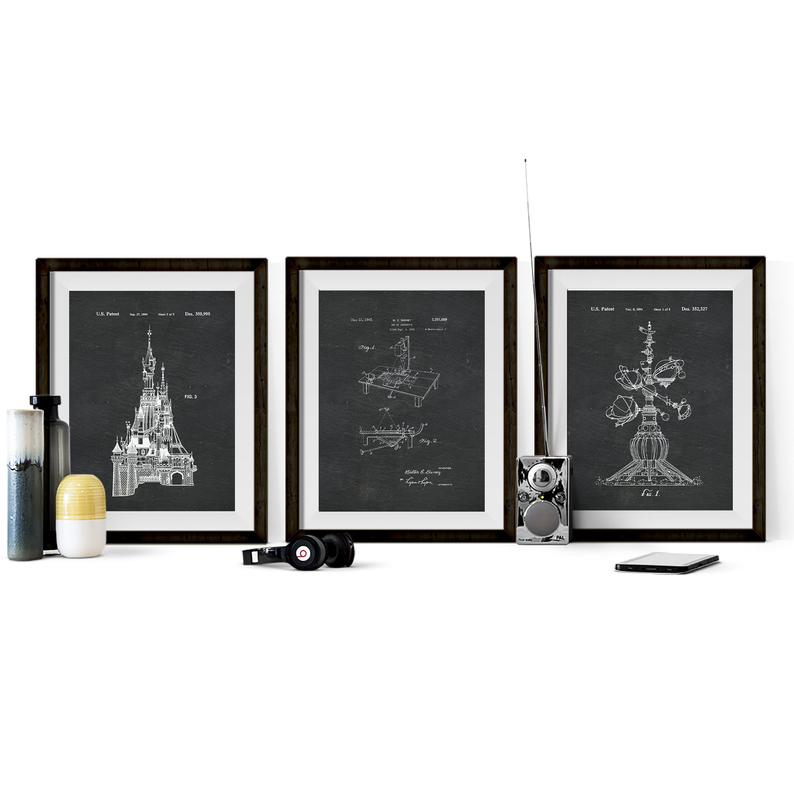 These prints are perfect for your Disney fan's bedroom wall! You can customize the size and colors too!
Goofy Dog Collar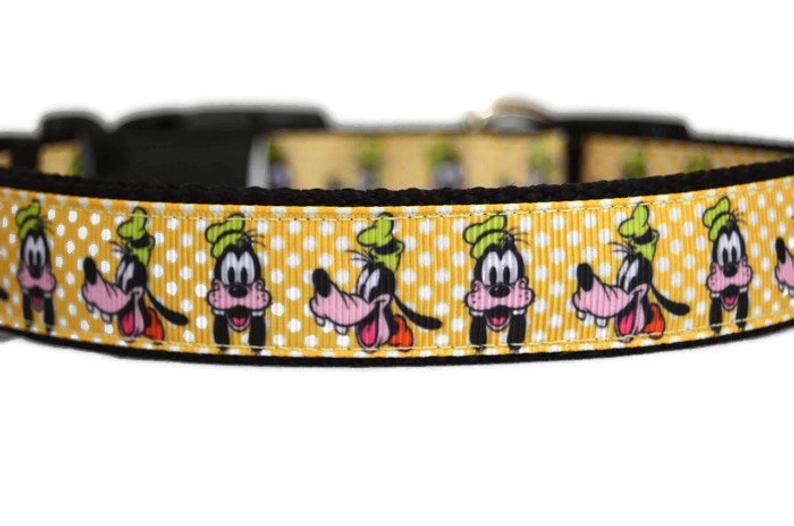 Blow your Disney fan's mind with this dog collar featuring everyone's favorite talking dog!
Custom Aladdin/Princess Jasmine Portrait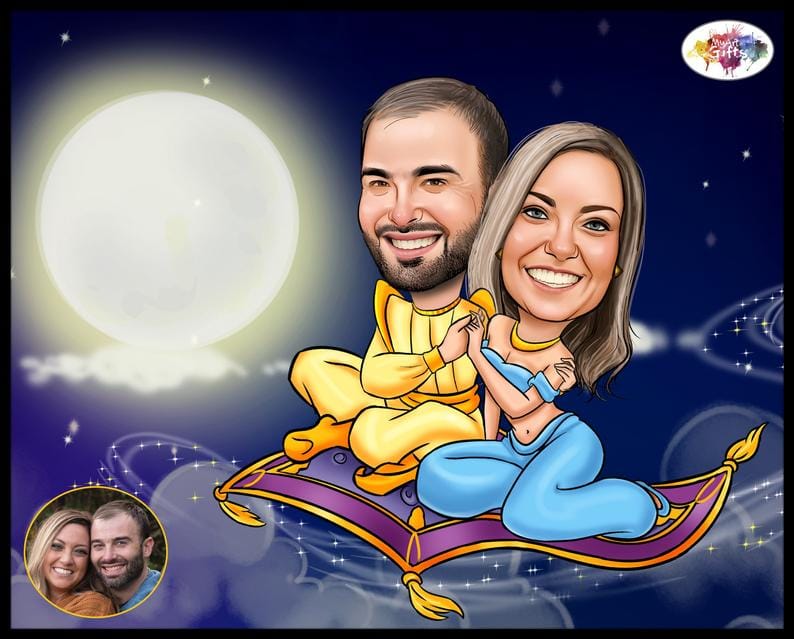 Show your fan and their significant other a whole new world with this awesome customizable art featuring their faces on a magic carpet ride!
Tinkerbell Candle Holder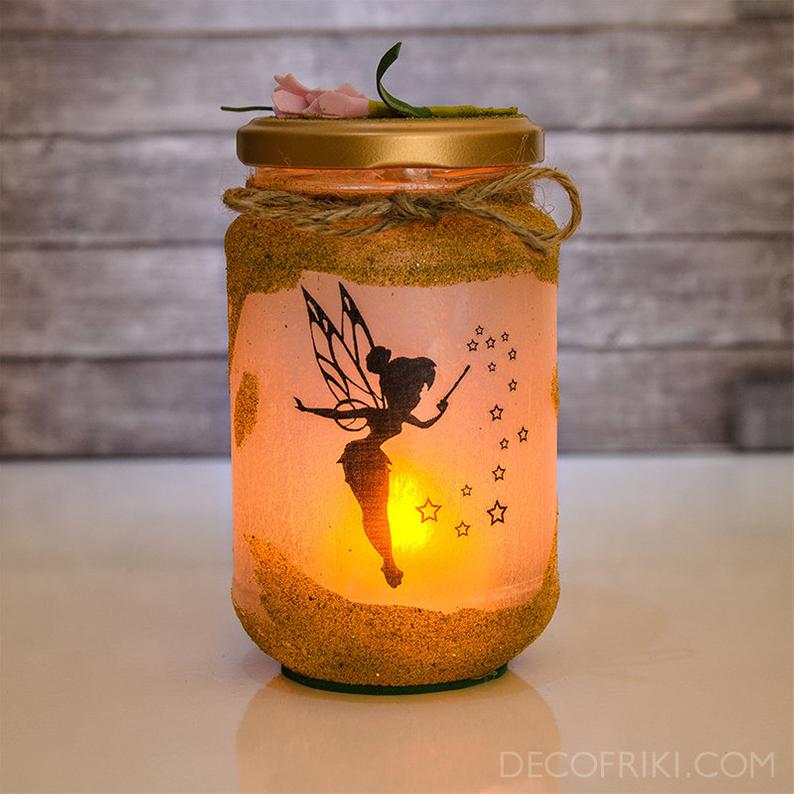 This beautiful handcrafted candle holder comes with an artificial LED candle so anybody's room can shine bright and safely!
Maleficent Earrings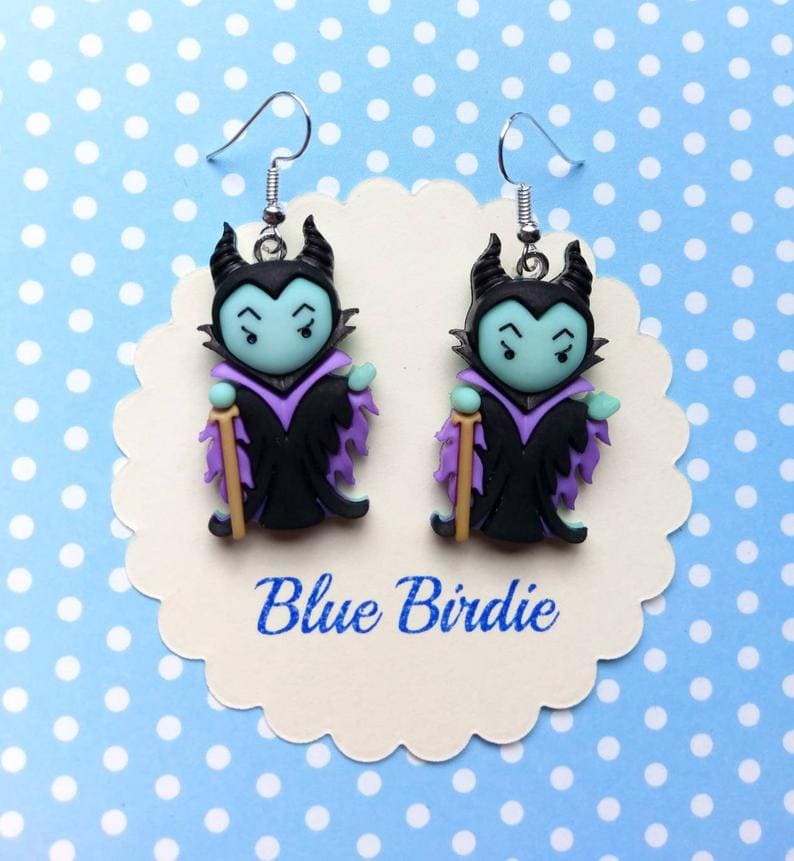 These adorable chibi earrings are handmade and perfect for any Disney fan who loves villains as much as the heroes in their favorite stories!
Mickey Mouse Stud Earrings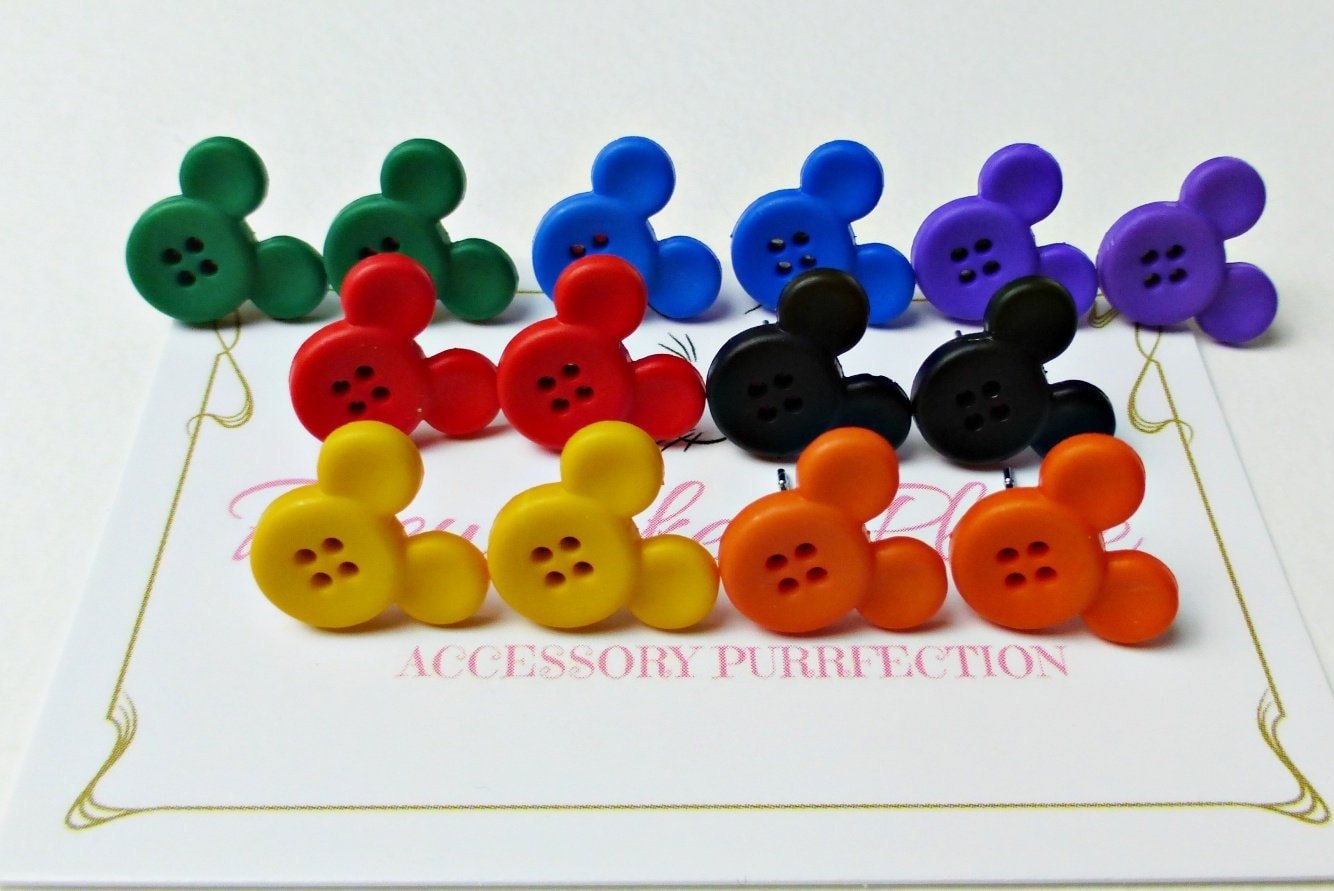 These button earrings are brightly colored and absolutely adorable! Grab 'em a pair of each color so they can wear them every day of the week!
Ursula Clutch Purse
This beautiful clutch is a perfect match for that little black dress your favorite Disney princess owns!
Sleeping Beauty Wall Clock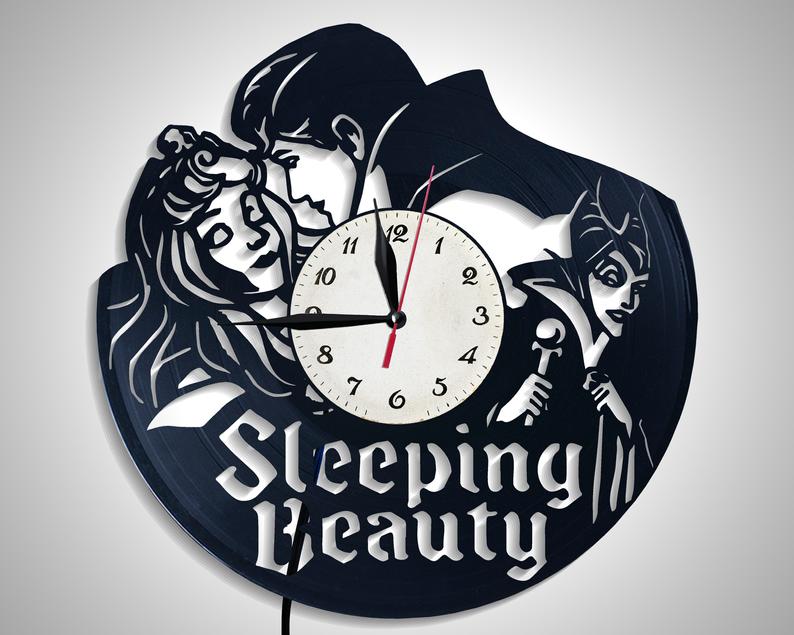 This stylish clock is exactly what the sleepy princess in your life needs! How else will they know what time it is when they finally wake up from their nap?
Cruella De Vil Bottle Stopper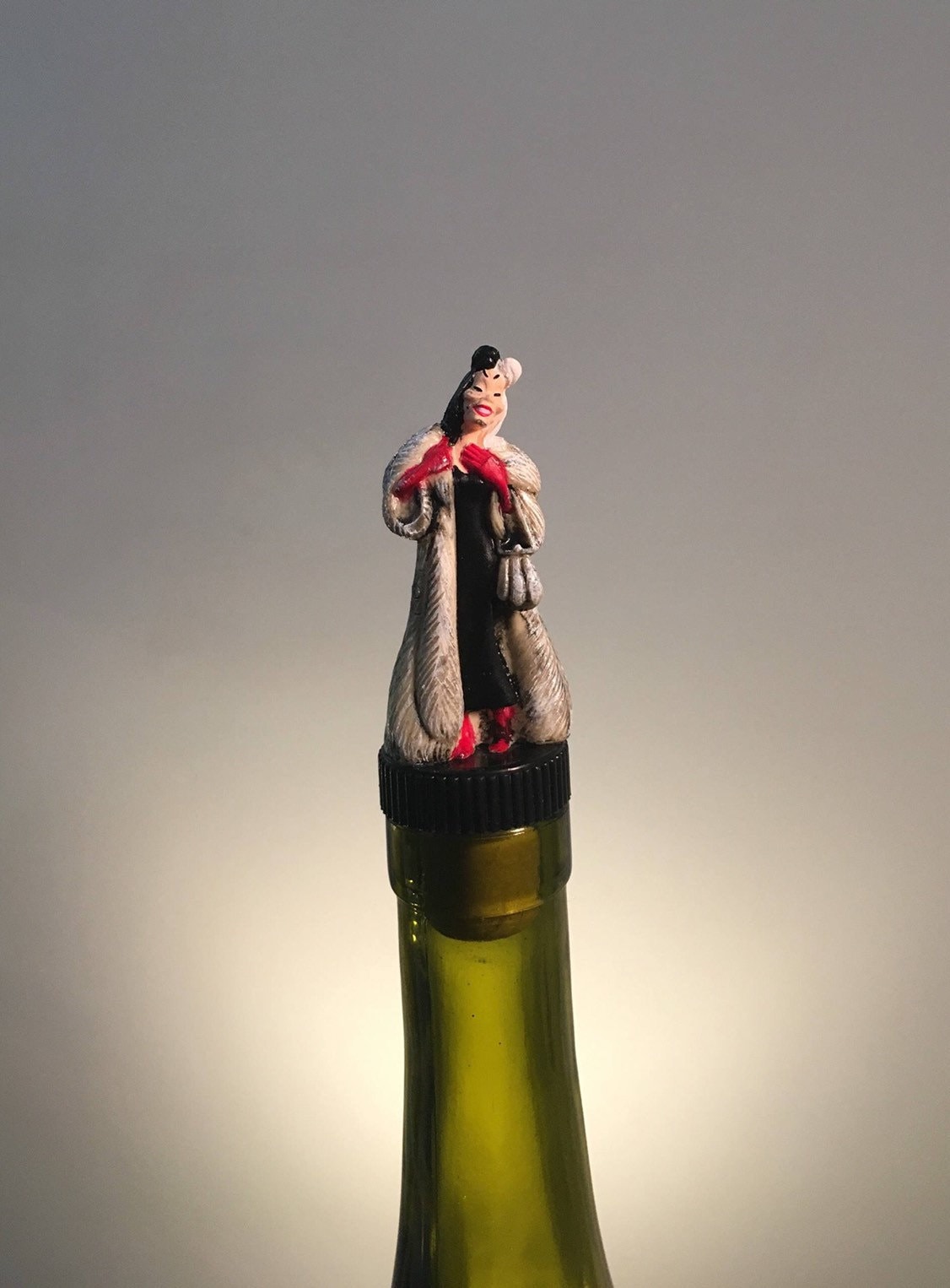 Let's hope your Disney fan doesn't have any Cruella in them when it comes to cutting them off for the evening with this wine stopper!
Beauty and the Beast Chip Mug
Your fan will love drinking from their favorite living tea cup! Just remind them not to put him in the microwave or dishwasher.
Women's Disney Socks 5 Pack
Keep your Disney fan's feet warm, protected, and brightly colored with this 5 pack of socks featuring some of Disney's most well-known characters!
Mickey Mouse Cheese Board & Tools
If your Disney fan is also a wino, this gift is perfect! Make them the envy of everyone at their next wine tasting party!
The Art of Disney: The Golden Age (1937-1961)
This book of postcards is perfect for any Disney fan that loves the history of the animation of the original movies!
Double Sided Compact Mirror
Every gal needs a mirror in their purse for random makeup and hair checks throughout the day. This elegant travel-sized mirror features tons of Disney characters and is gorgeous to boot!
Disney Princess Onesies
These onesies are the most adorable thing on the planet. Win the best gift award at your Disney fan's upcoming baby shower with this 5 pack!
Beauty and the Beast Rose in a Glass Dome
This gorgeous replica is a highly sought after piece of memorabilia for any Disney fan! The rose is made of silk and the dome has soft LED lights in it to keep it illuminated!
Cinderella Apron
Dress your Disney fan like the princess they are, even when they're in the kitchen!
Alice in Wonderland Mug Sculpture
This sculpture is as wonderfully whimsical as the movie itself! Although you can't drink from them, they'll look great on your Disney fan's shelf!
Mickey and Minnie Laptop Bag
In this day and age, everyone needs a bag for their tech gear! Give your Disney fan the best piece of gear they'll ever own with this bag!
Minnie Mouse Smart Watch Case
This adorable smart watch case is perfect for the Disney nerd you're shopping for! They'll love having that infamous red bow on their wrist all day!
Disney Salt and Pepper Shakers
These are the perfect subtle addition to any Disney lover's kitchen or dining room. They'll season their food in style with this adorable little shakers!
Little Mermaid Funko Pop
Show your favorite Disney fan how us land walkers do things with this adorable Ariel Funko Pop! If they aren't already a collector, they definitely will be after this!
Phew, we made it! We battled and won against the evil villains of various worlds and we won! We hope you found something for your lucky Disney fan with this list. If you did, we love hearing from our readers and we want to know what you grabbed! Give us a shoutout on Twitter (@ugifter) or Instagram (@uniquegifter) and let us know what you got!