Disclosure of Material Connection: Some of the links in this post may be "affiliate links." This means if you click on the link and purchase an item, I will receive an affiliate commission. Disclosure in accordance with the Federal Trade Commission's 16 CFR, Part 255. This site is a participant in the Amazon Services LLC Associates Program, an affiliate advertising program designed to provide a means for sites to earn advertising fees by advertising and linking to Amazon.
Do you have someone in your life that loves to be stealthy during their gaming sessions? If you do, we'll bet dollars to donuts that they're a fan of the Assassin's Creed franchise. They've been wildly popular for over a decade, and it's no wonder why! Being able to be an assassin or a scurvy pirate controlling your very own ship – these games are addictive and immersive! There are a huge fan base and a market for merchandise, which can make it hard to find the perfect gift for someone, but that's why we're here!
35 Killer Assassin's Creed Gift Ideas
We've snuck around the darkest alleys of the internet to bring you the best gift ideas for your Assassin's Creed fan!
Assassin's Creed Book Set

These novels are tie-ins to the video games and a must-have for any fan!
Black and White Canvas Bag

This durable canvas bag is just what your assassin needs to carry all the tools of their trade and represent their favorite franchise at the same time!
Limited Edition Colonial Flag

What else can an Assassin's Creed fan ask for? This flag is made of nylon so it can withstand being outside – how awesome is that?!
Assassin's Creed Emblem Wallet

Buy your assassin the coolest wallet they'll ever own. It's fake leather, so it's perfect for those who prefer killing human targets and not animals!
10oz Chrome Coffee Mug

Help your assassin kill their thirst with this unique coffee mug!
Cosplay Hoodie

It may not keep them warm on cold winter days, but this hoodie is perfect for cosplay! The best part is it comes in multiple colors – even purple!
Master Assassin Ring

This officially licensed ring is the perfect piece of jewelry for any fan!
Odyssey Logo Keychain

If you're having a hard time deciding on a gift, then this is perfect! You can't go wrong with a keychain.
Gauntlet Travel Mug

This travel mug is the perfect item every assassin needs during their travels! It's thermal and stylish – what more can they ask for?!
Assassin's Bracer With Hidden Blade

Grab your assassin this blade (or two) to match their cosplay hoodie!
Framed Poster

Knock 'em dead with this framed poster that's guaranteed to last for years!
Altair Bust Statue

This officially licensed bust of your fan's favorite main character seems a little less dangerous than usual… we're not sure why, though.
Pocket Watch

Pocket watches never go out of style, and your fan will never be late to a scheduled assassination again with this watch on their side!
Apple of Eden Statue

Grab your assassin, a piece of cinematic art with this replica that glows!
Limited Loot Crate Pin

This is the perfect chance to grab your fan this limited edition merchandise if they missed the month these were in Loot Crate! Get it before they're gone forever!
Drink Coasters

Keep your assassin's table safe from dangerous water rings with these coasters adorned with their favorite game's logo!
Refillable Leather Journal

Give your assassin the perfect way to keep a log of their adventures and missions with this beautiful retro journal!
Zippo Lighter

Does your assassin like to set things on fire? We bet they do! It's the best way to get rid of any evidence.
Connor Funko Pop!

Would this truly be a video game gift guide without at least one Funko Pop? Everyone loves these, and you can't go wrong with this choice!
Assassin Face Bandana

Help your assassin conceal their identity with this super soft and protective face mask!
Car Decal

Pimp your assassin's ride with this awesome vinyl decal of their favorite game series' logo!
Brotherhood Logo Belt Buckle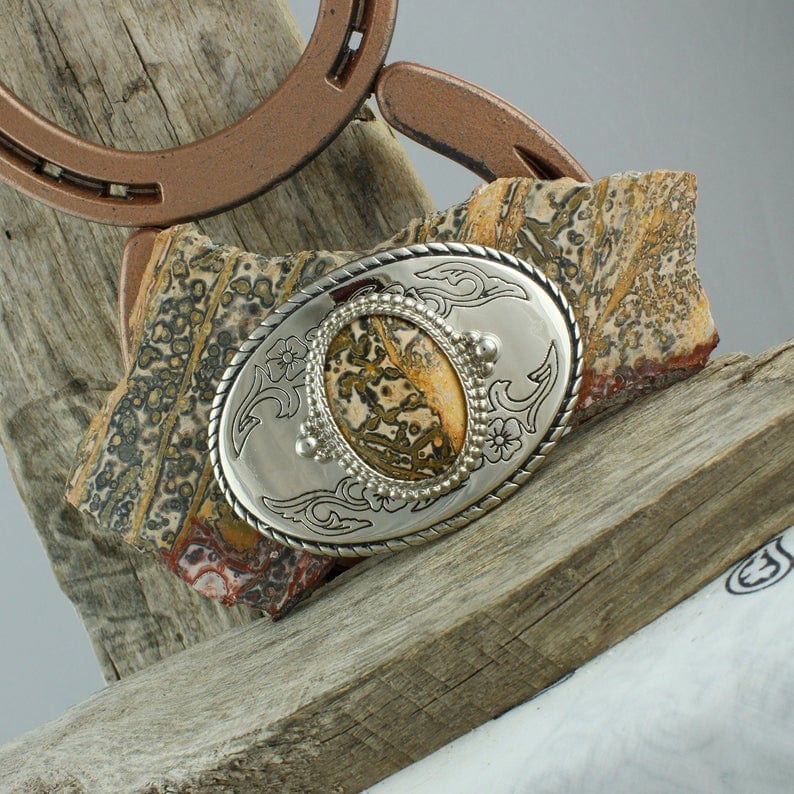 Help keep your favorite assassin's pants from falling down with this stunning and heavy-duty belt buckle!
Vintage Wanted Poster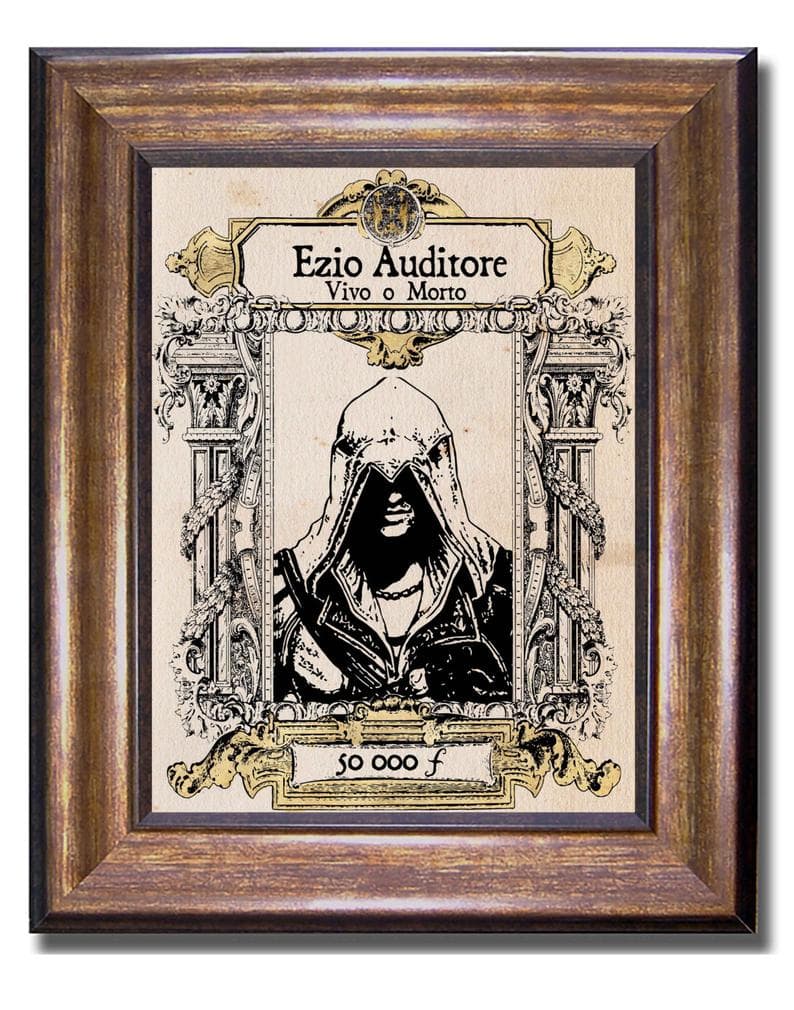 Help your fan bring this man to justice with their very own perfectly replicated wanted poster from one of their favorite video games!
Spear of Leonidas Replica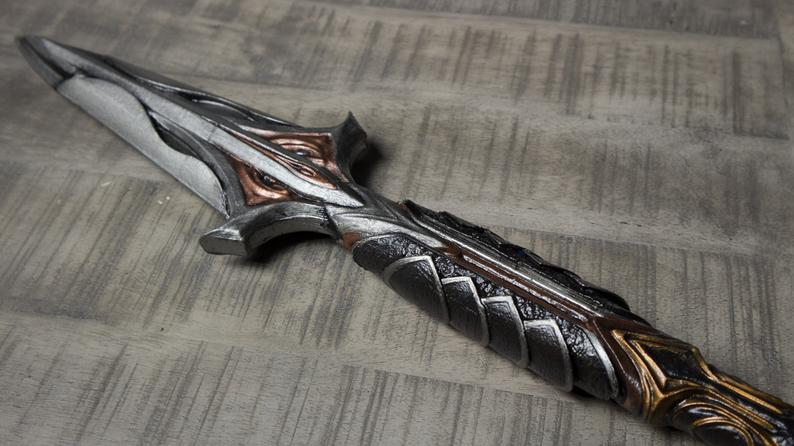 This spear replica is heavy duty and perfect for fans who love to cosplay or decorate their walls with cool weapons!
Black Flag Logo Patch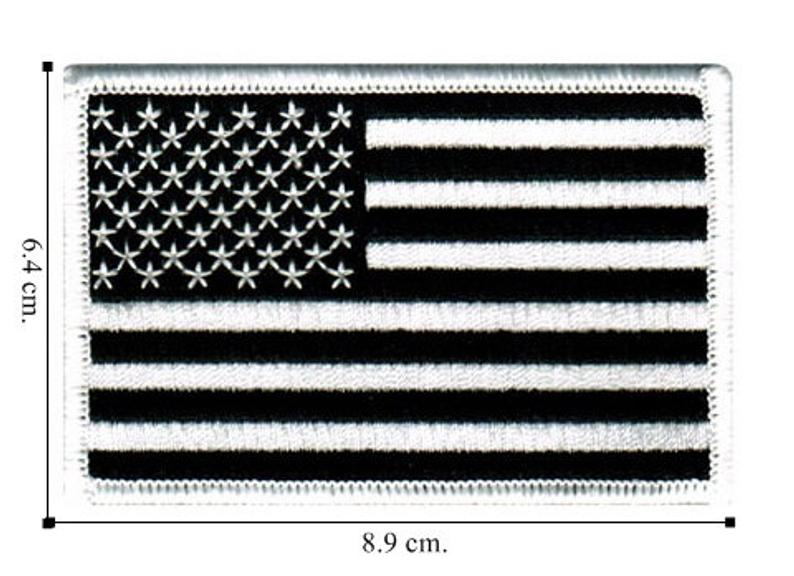 Add the perfect subtle touch to any pirate assassin's gear with this awesome patch featuring the logo from the best game in the series!
iPhone/Samsung Phone Case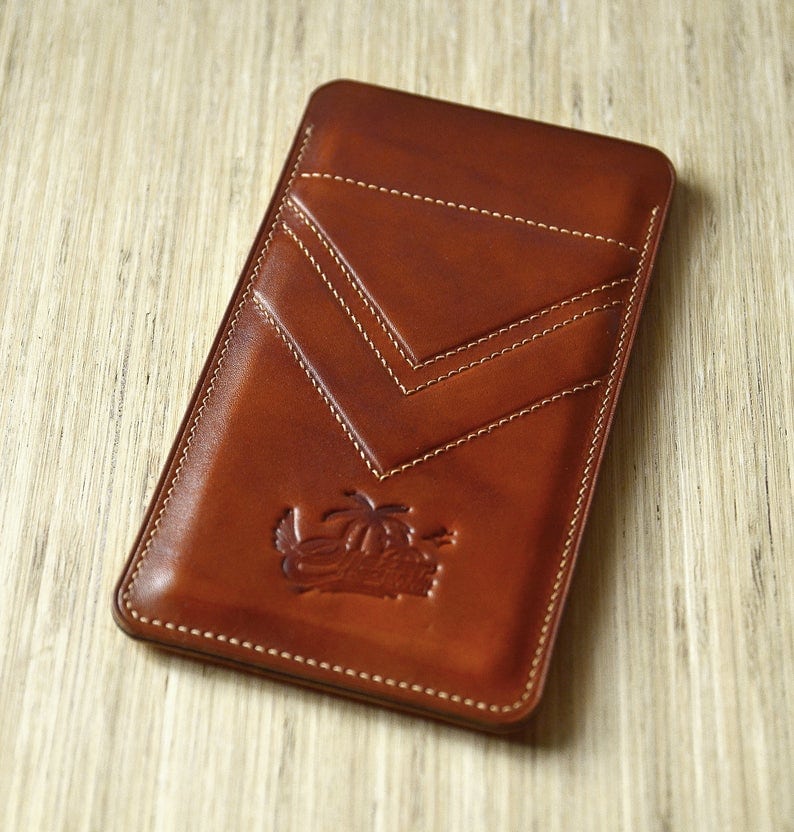 Protect your fan's most precious piece of gear with an awesome phone case featuring the logo from their favorite gaming franchise!
Miniature Readable Codex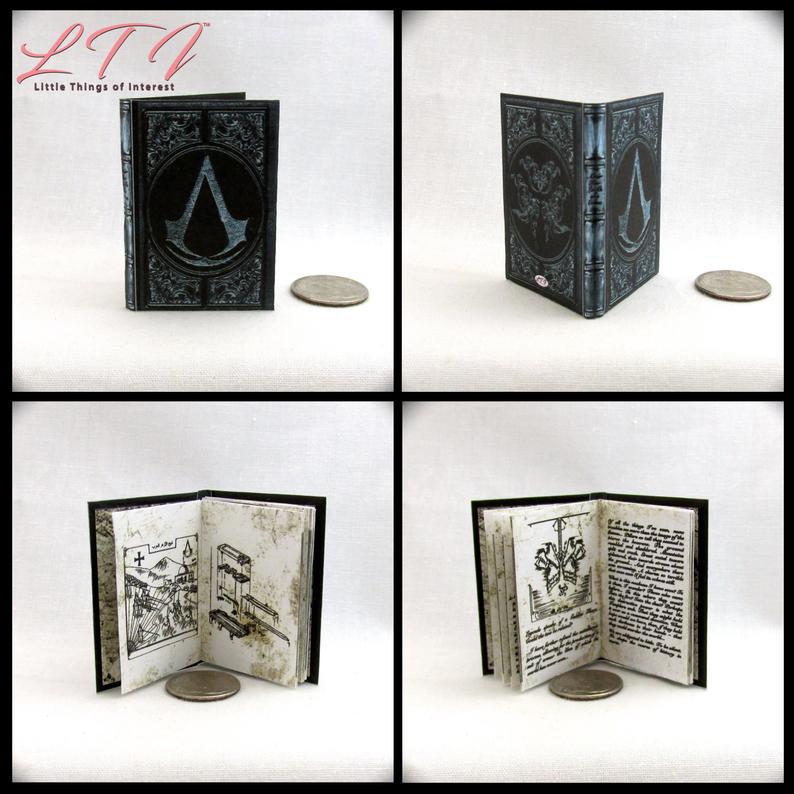 This mini codex has 22 pages of illustrations and hand written text in a super tiny form. This would definitely be a unique gift for any fan!
Vintage T-Shirt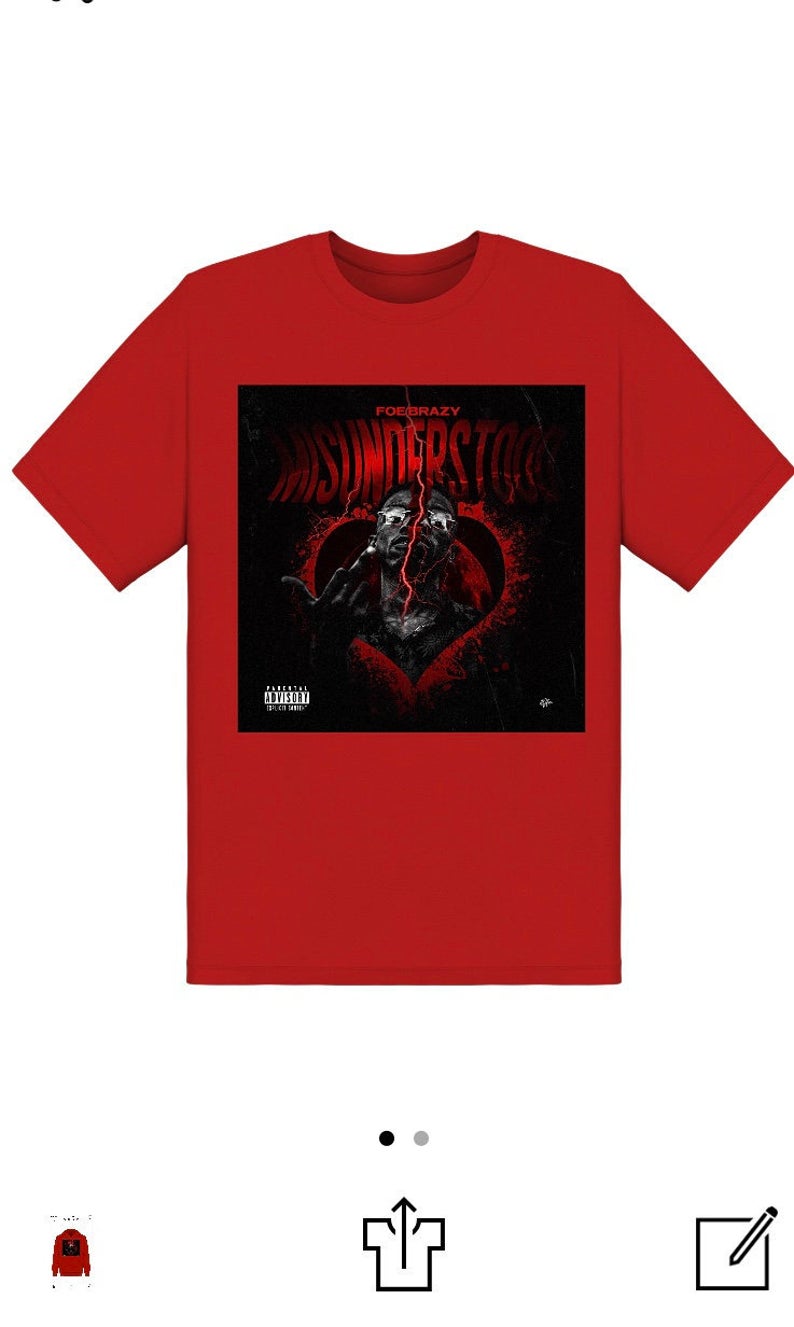 Grab your assassin a piece of video game history with a t-shirt that's no longer in production! Nothing makes people more envious than something they can't own themselves.
Engraved Plaque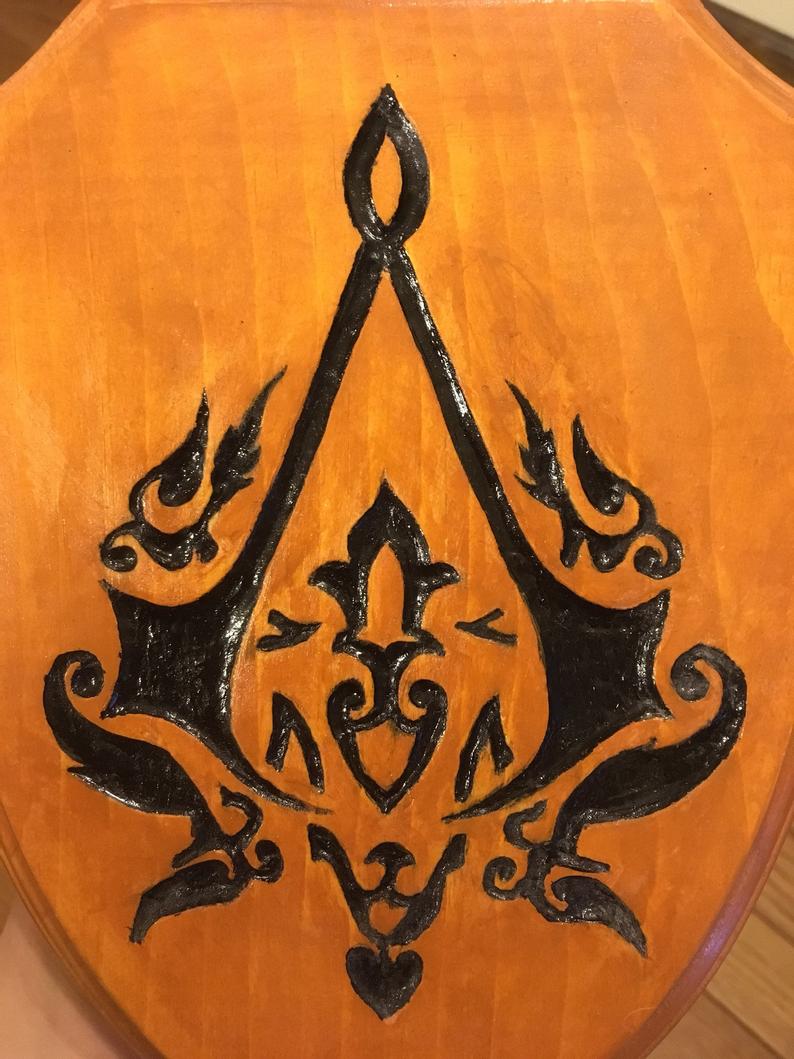 This wooden plaque is beautiful and unique – handcrafted and stained by the seller. Make your fan's friends all jealous with this piece of art!
Decorative Pillow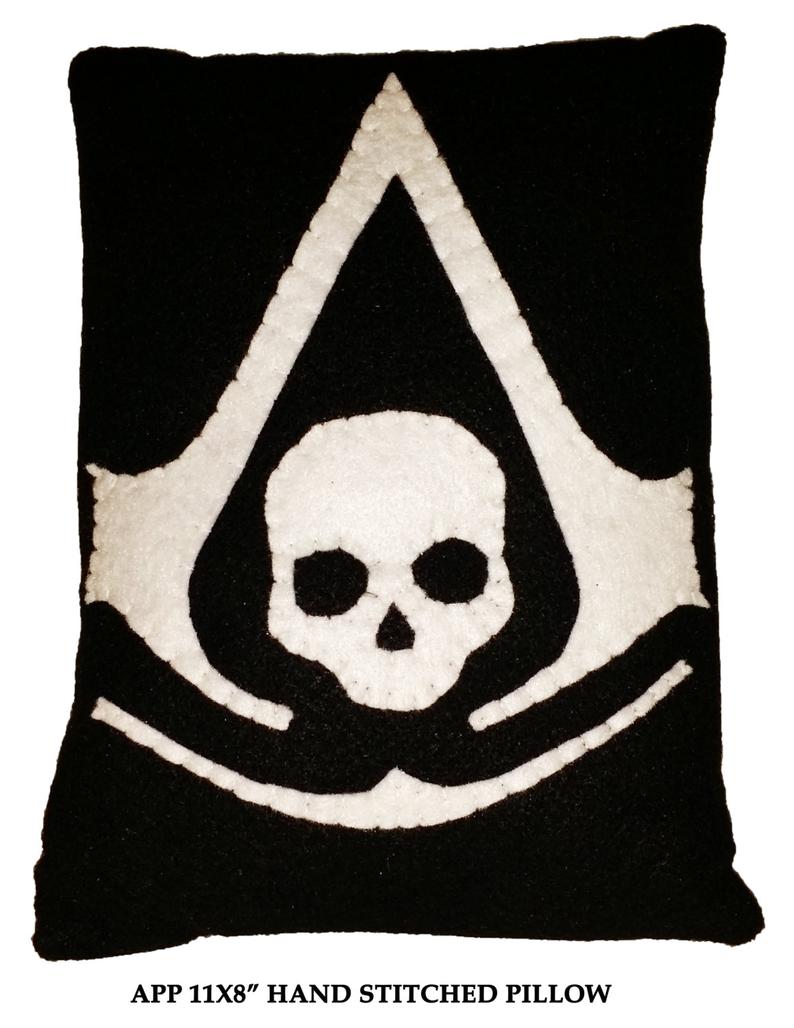 You can never have too many pillows. Especially one featuring the coolest symbol from your fan's obsession!
Passport Cover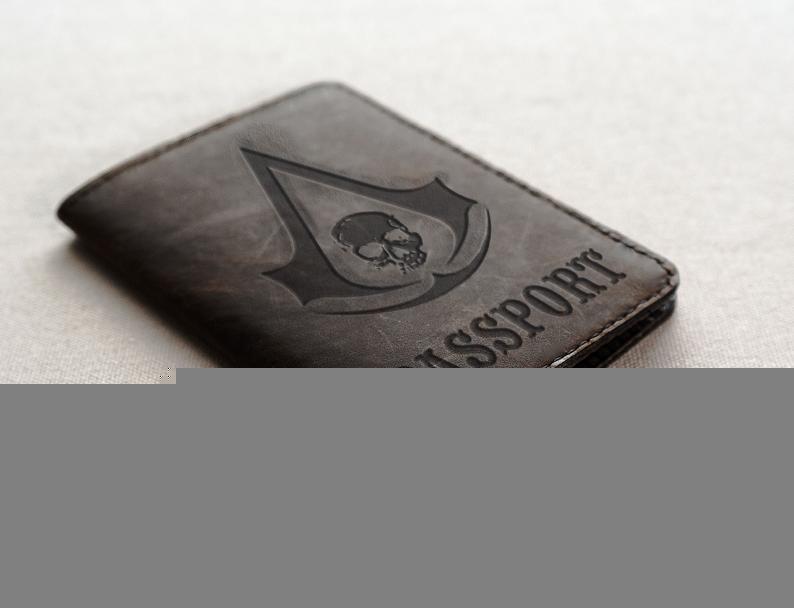 This leather passport cover is perfect for those traveling assassins that can't seem to stay in one place for too long.
Stud Earrings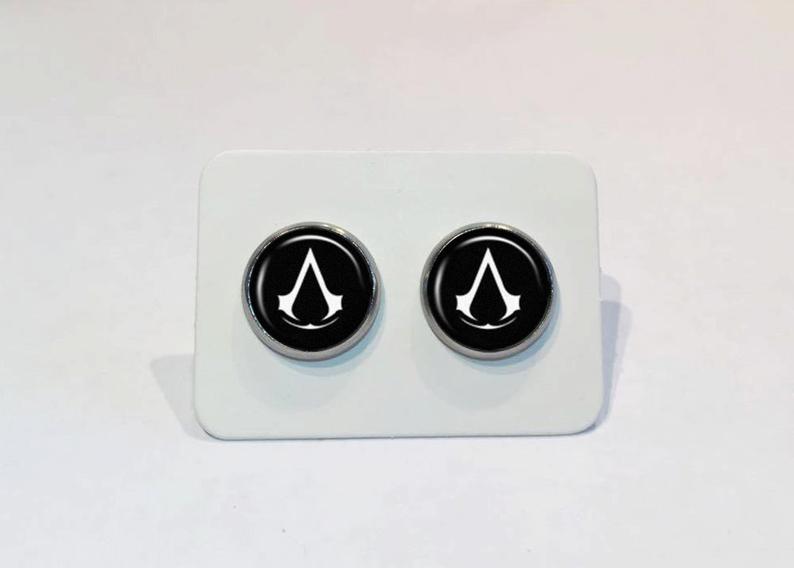 These beautiful earrings are made from glass and perfect for any fan who likes to stab their own ears.
Neon Light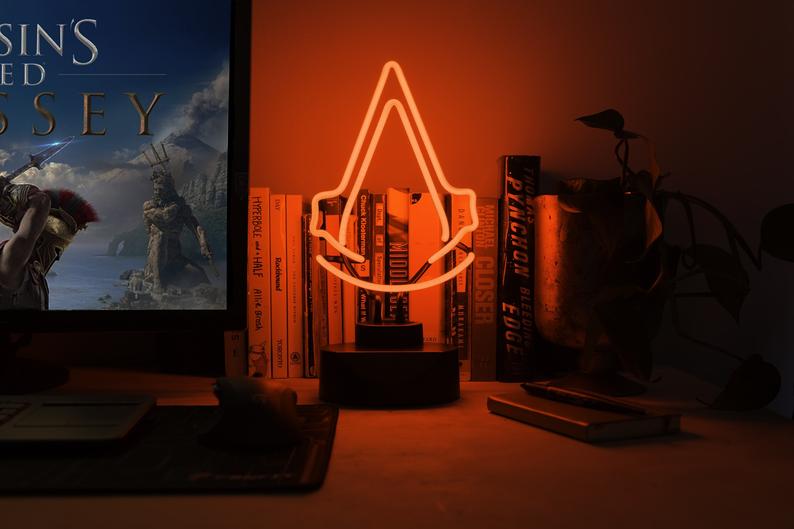 This neon light is one of the most unique gifts we've found for any gaming franchise! Any fan will fall in love with this lamp!
Custom Drawer Knobs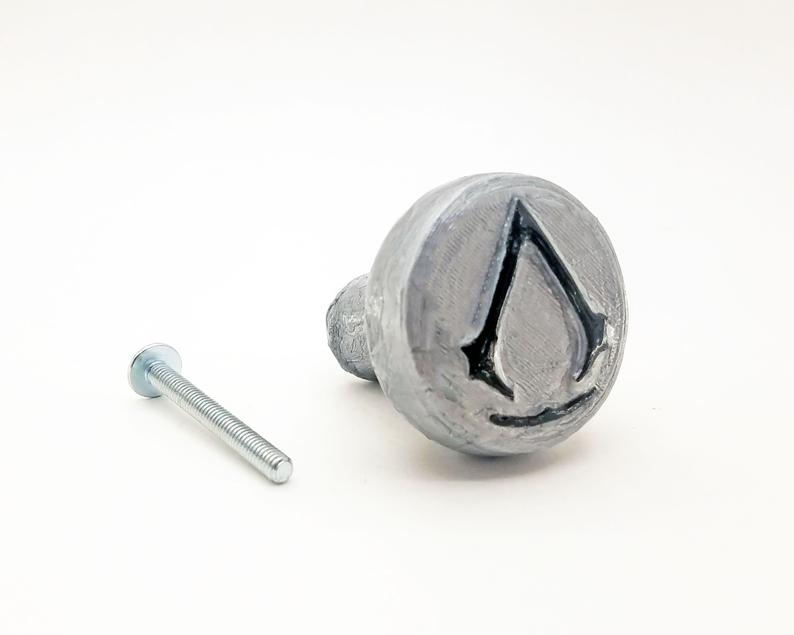 This gift idea is definitely a bit obscure, but that doesn't mean it wouldn't be the perfect accent to a superfan's dresser or cabinets!
Wooden Smartphone Stand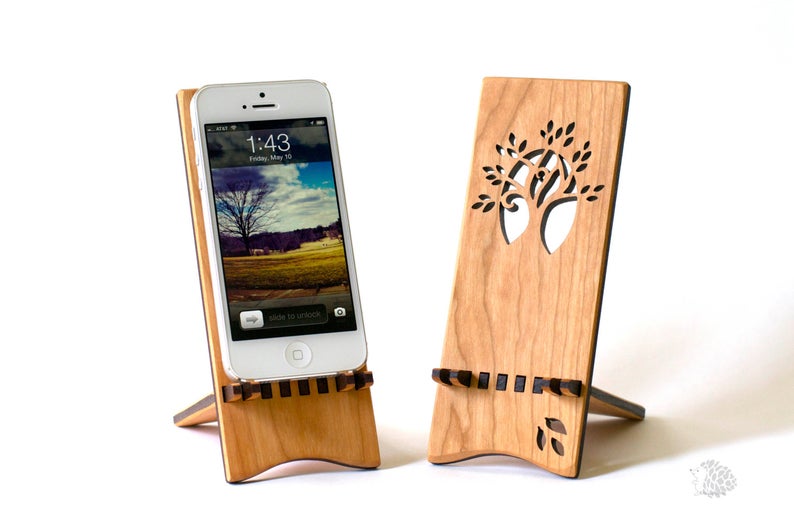 This beautiful phone stand is the perfect addition to your assassin's nerd station! (And it would match their new phone case from earlier in the list!)
Now you're ready to impress any Assassin's Creed fan with the perfect gift! We love hearing from our readers, especially when they bring joy to the people in their lives they care about the most! If you grabbed some stuff from our guide, give us a shoutout on Twitter (@ugifter) or Instagram (@uniquegifter) and let us know what you got!