Disclosure of Material Connection: Some of the links in this post may be "affiliate links." This means if you click on the link and purchase an item, I will receive an affiliate commission. Disclosure in accordance with the Federal Trade Commission's 16 CFR, Part 255. This site is a participant in the Amazon Services LLC Associates Program, an affiliate advertising program designed to provide a means for sites to earn advertising fees by advertising and linking to Amazon.
It's true that Breaking Bad is over, but there are still some die-hard fans out there who are enjoying this series years later. In 2013, it was even recognized in the Guinness Book of World Records as the most critically acclaimed show of all time and for good reason! If you've got a fan of the show that you're shopping for, start here!
Creative Best Gifts For Fans Of Breaking Bad
If you know someone who is obsessed with Breaking Bad, they will be so thrilled to get any of these presents.
Breaking Bad Mug – "Respect the Chemistry"
Everyone needs a coffee mug that's shaped like a chemical beaker, right?
Breaking Bad LWYRUP Enamel Heady Festival Hat and Lapel Pin Badge
This lapel pin is perfect for coats, backpacks, lanyards, or anywhere they might love to show off their love of the show.
Breaking Bad Board Game
Are you a criminal or capturing the bad guys? Take on your chosen persona in the board game.
Breaking Bad Men's Los Pollos Hermanos Apron
Make the receiver feel like they're making something from this fictional restaurant from the show!
Breaking Bad: The Complete Series – Box Set
If they're a super fan and don't already have this…what are you waiting for?
WOCOCO Breaking Bad Stickers
Stickers for the water bottle, laptop, InstaPot, notebooks, and more!
Breaking Bad Doormat – I am The One Who Knocks
A signature saying from the show that's perfect for welcoming any visitors!
Blue Sky Candy-Filled Test Tubes – 3 Pack
Perfect for a stocking stuffer or even a gag gift idea – try cotton candy-flavored rock candy, all inspired by Heisenberg's Blue Sky.
Breaking Bad Engraved Bamboo Wood Cutting Board
A funny board for all of the fans who are whizzes in the kitchen!
Breaking Bad Pixel Art Print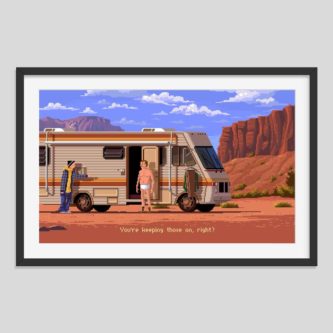 A unique pixel art piece that depicts a signature moment of the show!
Breaking Bad (the cast) TV show print
This is a piece that's perfect for a living room, a study, a man cave – whatever! It's an original illustration of all the main characters.
LEGO Jesse Pinkman Gangster Figure (Custom)- Breaking Bad
These characters are so popular, they've become LEGO pieces.
Walter White and Jesse Pinkman from Breaking Bad on canvas
For the die-hard fans, this is a large piece that you could stage a whole room around.
Odd Sox Breaking Bad Collection Crew Socks
Who doesn't love a fun pair of socks related to one of their favorite shows?
Breaking Bad Hat Walter White Cosplay Heisenberg Hat
If they're a fan, chances are they'd be open to being a specific show character for Halloween – give them costume inspiration with this fun hat!
Breaking Bad: Cooking Like Walter White
30 recipes that are inspired by the wild story of Walter White. Great for the cooks at home!
Breaking Bad Puzzle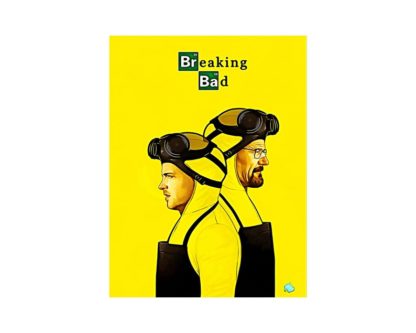 If they love puzzles, this is a fun one to get them to put one together.
Funko POP Television (Vinyl): Breaking Bad Heisenberg Action Figure
I mean, is there any other sign of a true fan than the Funko Pop action figure of a beloved character?
Breaking Bad Home Floor Plan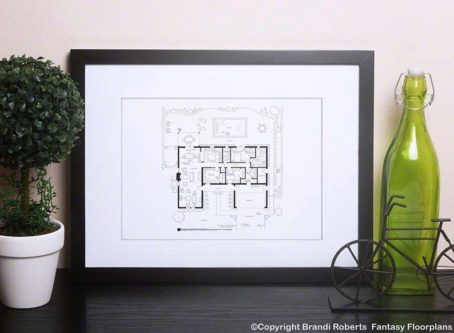 This is for the hardcore fans who would totally recognize this as the floor plan to Walter and Skyler White's New Mexico home. Great conversation piece!
Breaking Bad has an amazing following of dedicated fans! If the main series doesn't inspire your gift, also consider checking out items from Better Call Saul or Breaking Bad: Criminal Elements! Anything that gets them chatting about their favorite show is sure to be well-received.