Disclosure of Material Connection: Some of the links in this post may be "affiliate links." This means if you click on the link and purchase an item, I will receive an affiliate commission. Disclosure in accordance with the Federal Trade Commission's 16 CFR, Part 255. This site is a participant in the Amazon Services LLC Associates Program, an affiliate advertising program designed to provide a means for sites to earn advertising fees by advertising and linking to Amazon.
Fairy tales are as old as time itself and now it's time to shop for the person who always has their head stuck in the clouds. It can be difficult to shop for someone into fantastical worlds and creatures because this market is pretty saturated with Disney stuff, but don't worry! We've traversed the plains of Internet Shoppingsville to bring you only the best gifts for that special fairy tale lover in your life!
Whimsical Gift Ideas For Any Fairy Tale Enthusiast
This list isn't a real life Prince Charming or anything, but we think your fairy prince or princess will love these gifts all the same, so let's get started!
White Sheer Curtains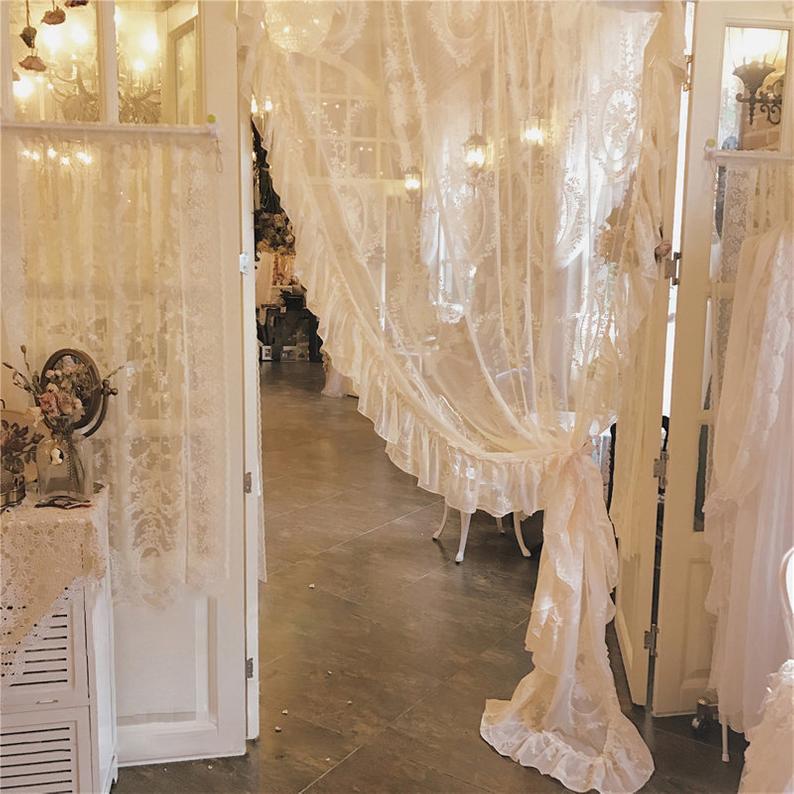 Great news! You no longer have to be in a fairy tale to feel like you're living in one! Any fan will fall in love with these beauties – whether it's for a special occasion or just to decorate a room with!
Princess Kisses a Bear Print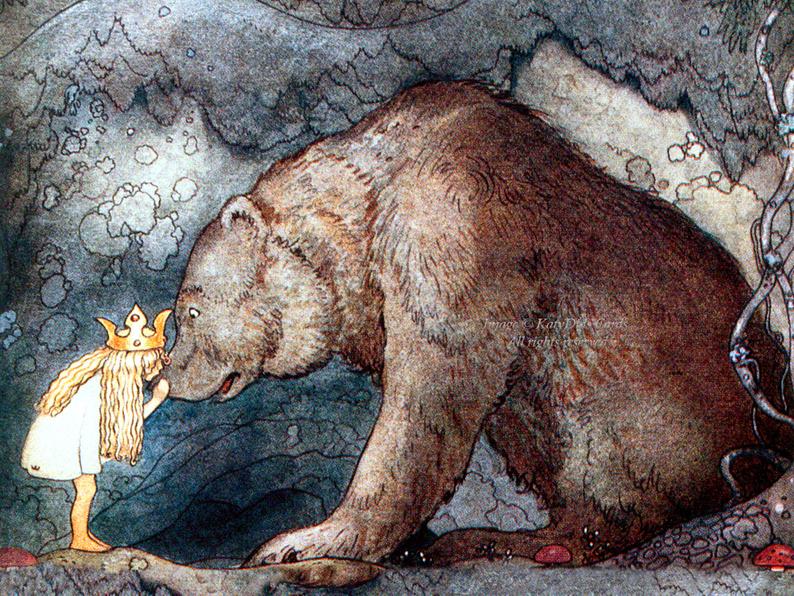 This piece of art is beautiful and inspired by a certain golden-haired little girl. Any fairy tale lover needs this addition to their collection!
Baroque Necklace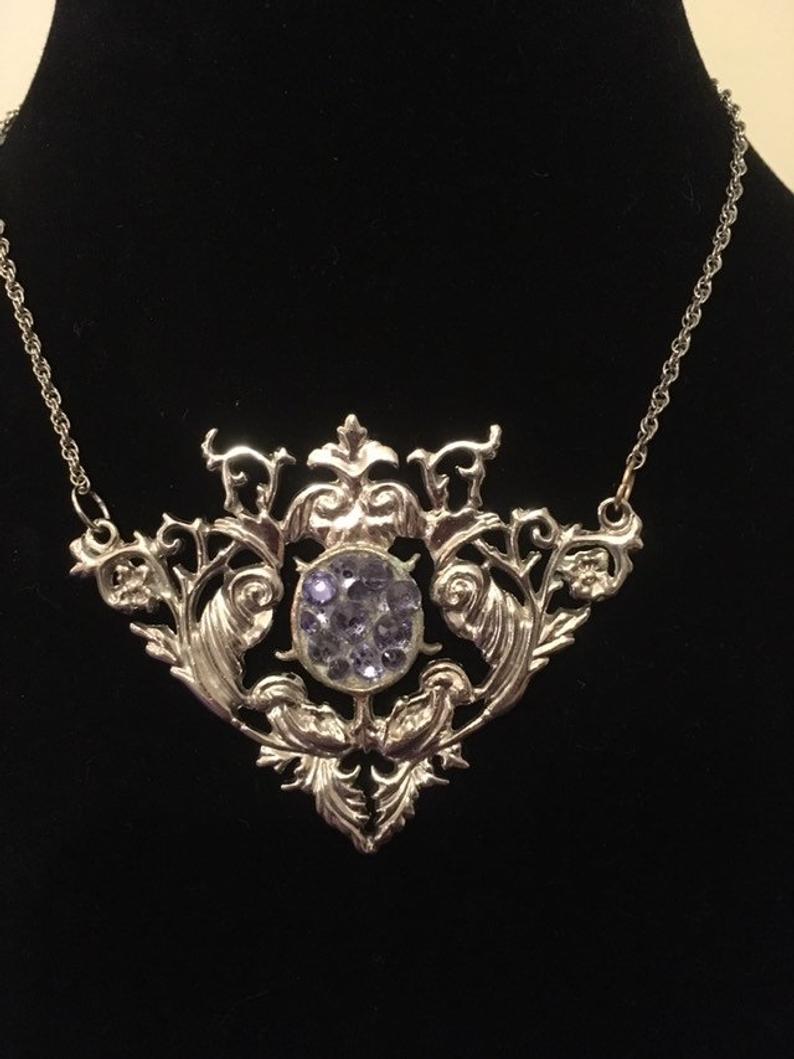 Make your favorite fairy tale fan feel like royalty when they put this one-of-a-kind necklace on!
Fairy Godmother T-Shirt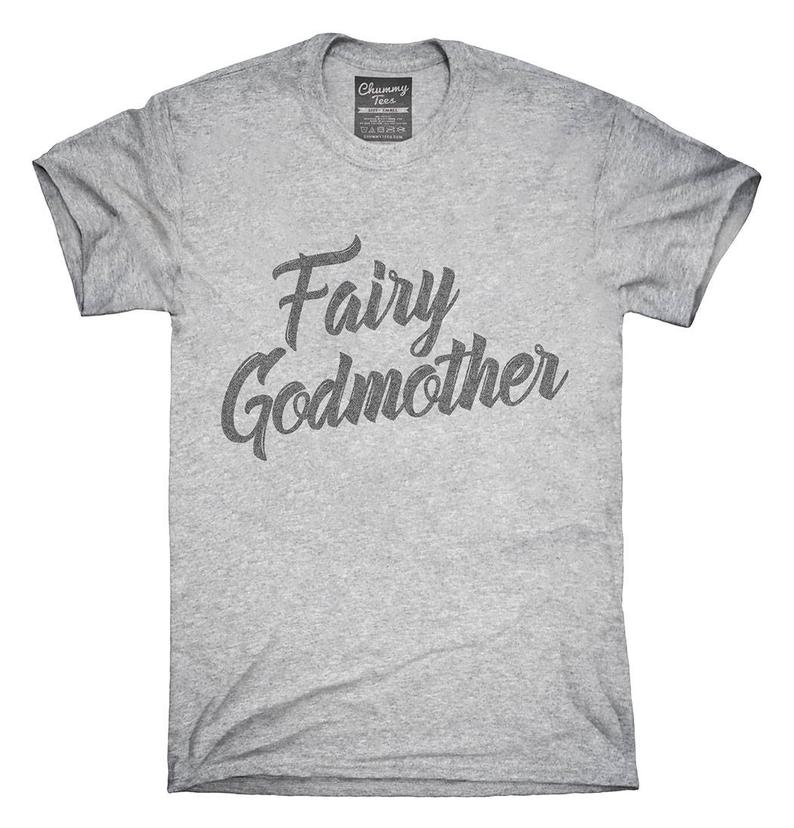 This shirt is perfect for when their fairy godmother dress is at the cleaner's or they just need a lazy day!
A Fairy Tale Coloring Book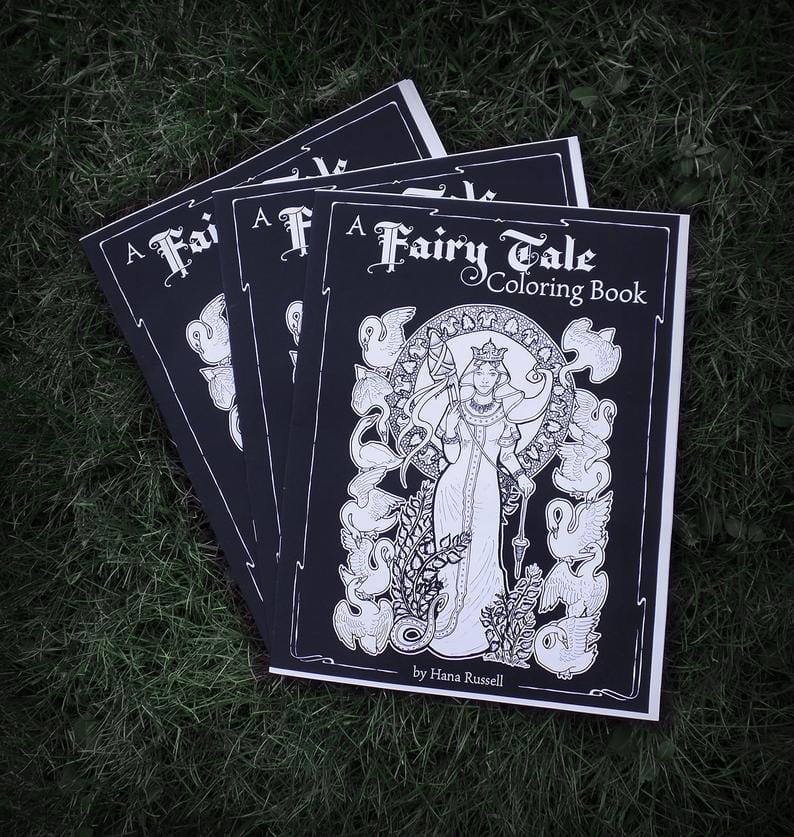 You're never too old to enjoy coloring! It's relaxing and your work is there forever when you're finished. This book is perfect for any fairy tale lover!
Never Grow Up Ring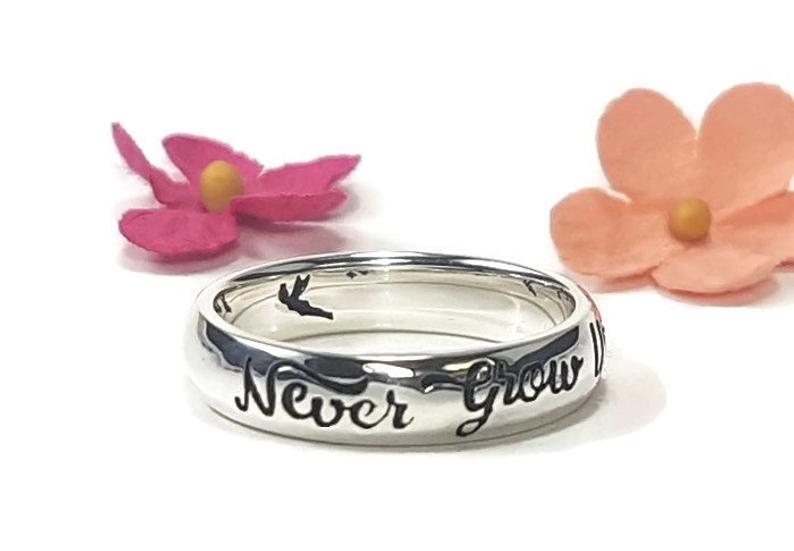 Speaking of never being too old to enjoy things… You won't have to worry about being old at all in Neverland and this ring is the perfect reminder for any fairy tale or Peter Pan fan!
Unicorn Whimsy Print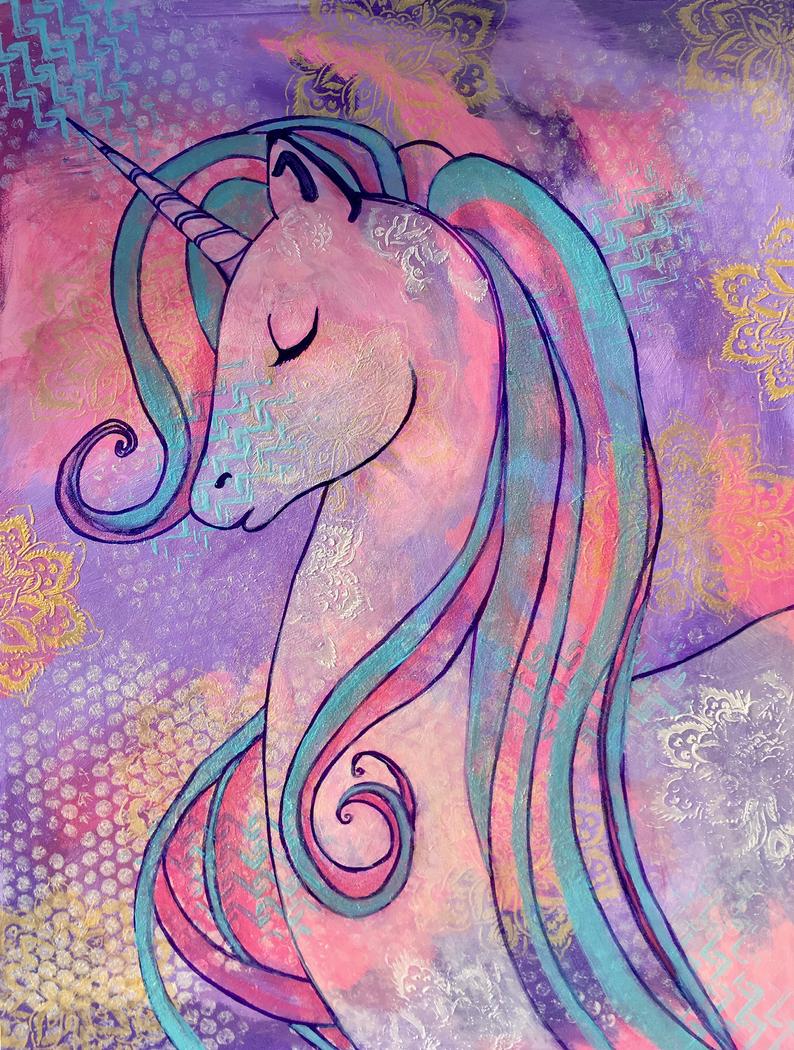 This lovely piece of art is colorful and full of whimsy! Perfect for fairy tale lovers of any age!
Happily Ever After Banner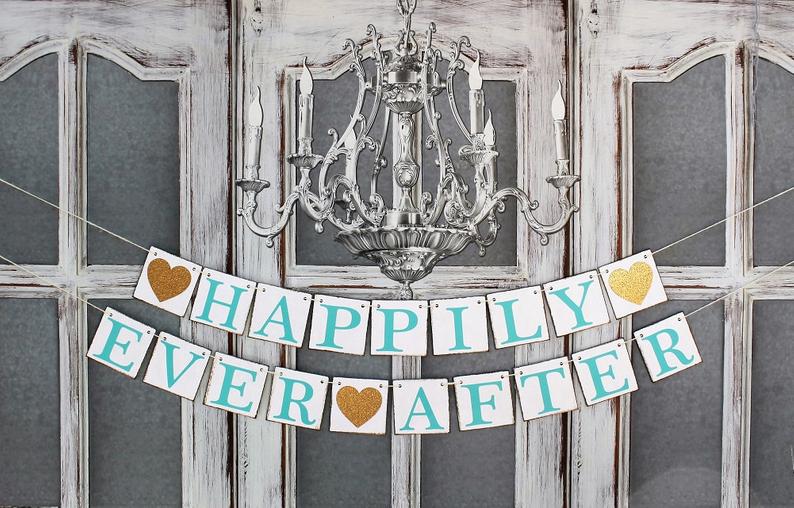 This banner is the perfect gift for a prince or princess that's getting ready to tie the knot! Hang it up at their reception or use it in the background of their whimsical photoshoot!
Grimm's Complete Fairy Tales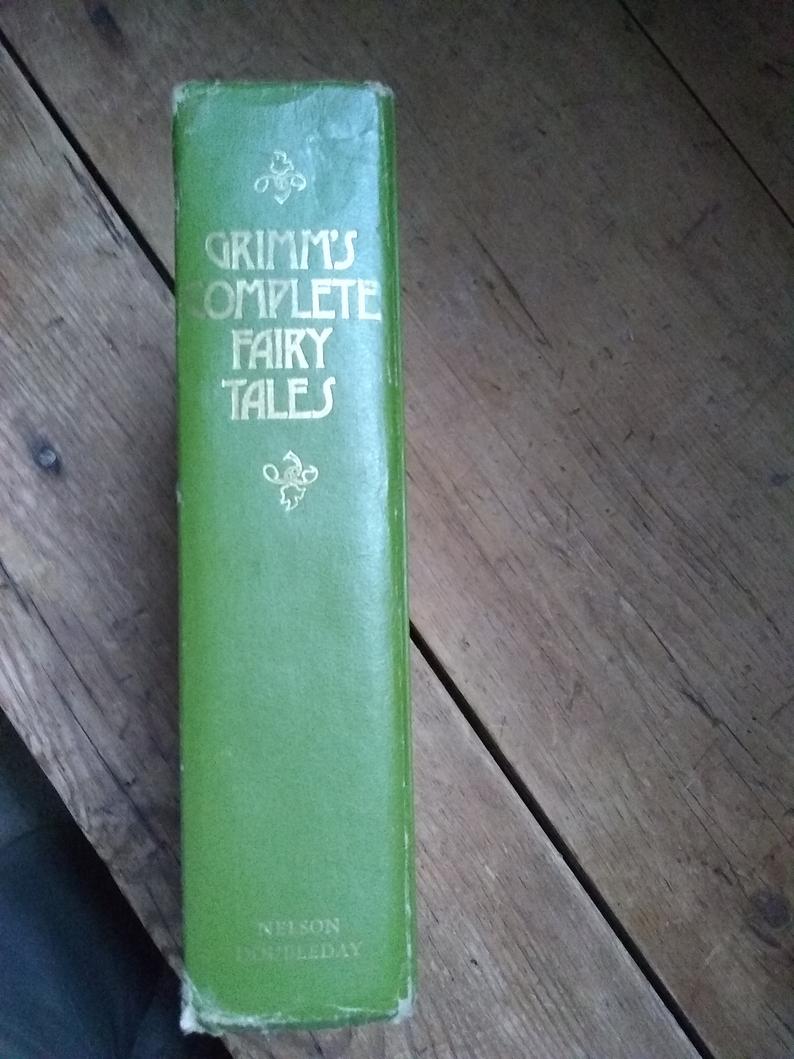 Grab your fan a vintage piece of fairy tale history with this rare hardcover book from the 1950s!
Forest House Box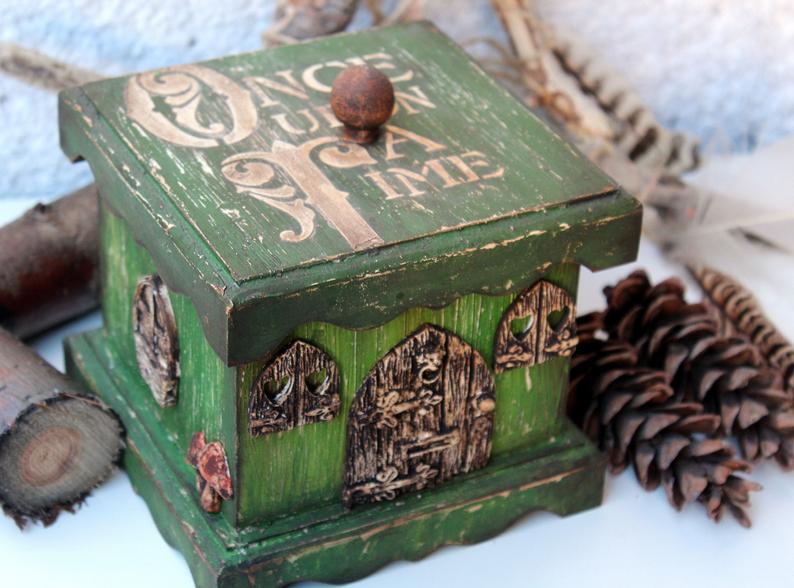 Usually random houses out in the middle of the forest don't bode well for the main character, but give your fairy tale lover the chance to write their own story with this beautifully unique box!
Frog Prince Pillow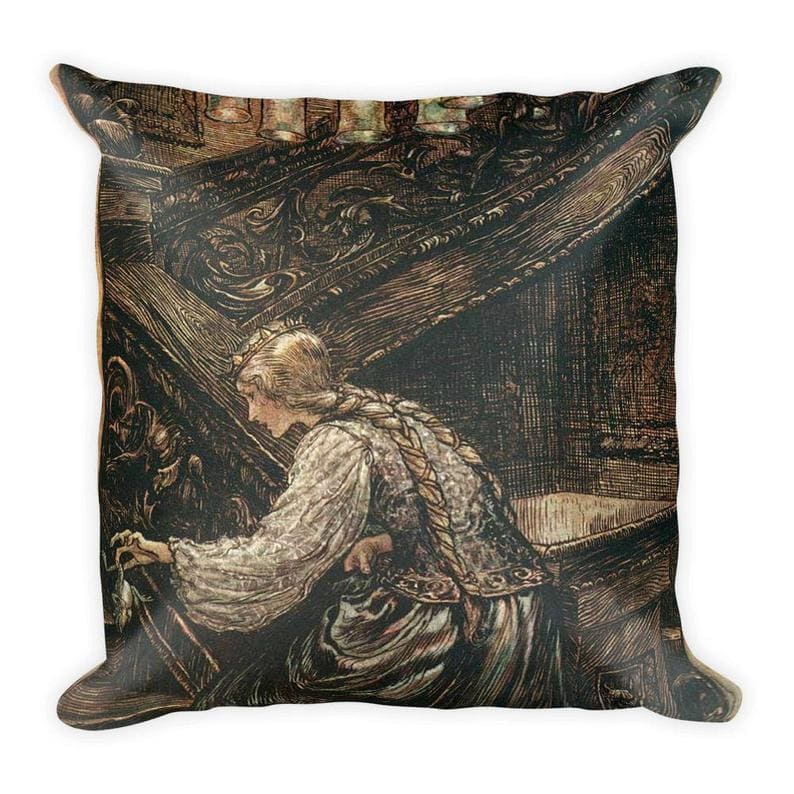 This super-soft pillow depicts a classic image from Arthur Rackham's The Frog Prince! Its classy artwork is the perfect accent for any room in a fairy tale fan's home!
Witch Hat Painting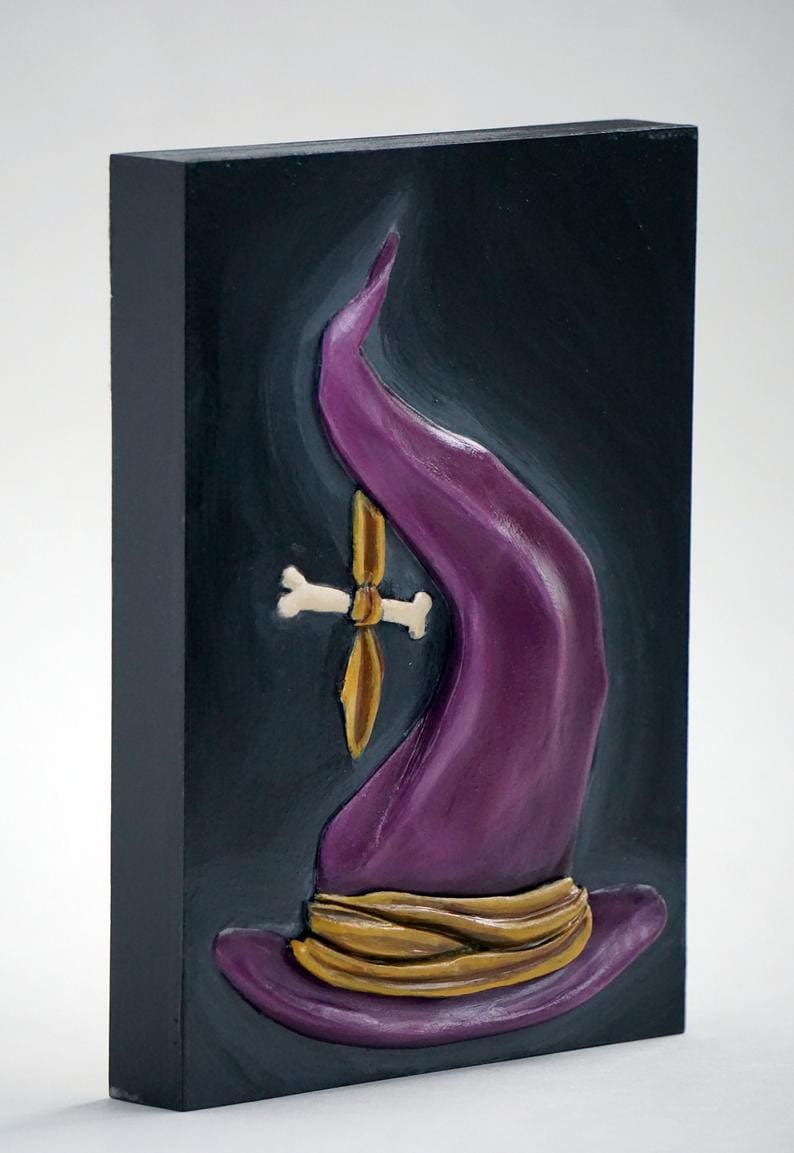 This piece of mixed media art is 3D and a sure way to make your fairy tale fan cackle if they tend to have a thing for the baddies in their favorite stories!
Wooden Habitat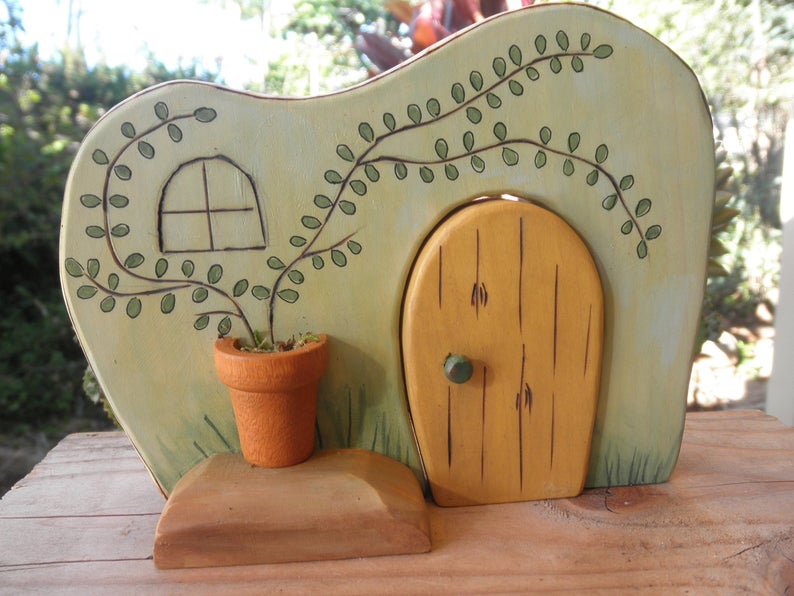 This adorable habitat is perfect for your fairy tale lover to create their own story from things they find in their own backyard!
Rapunzel Tower Hair Shadow Cut Art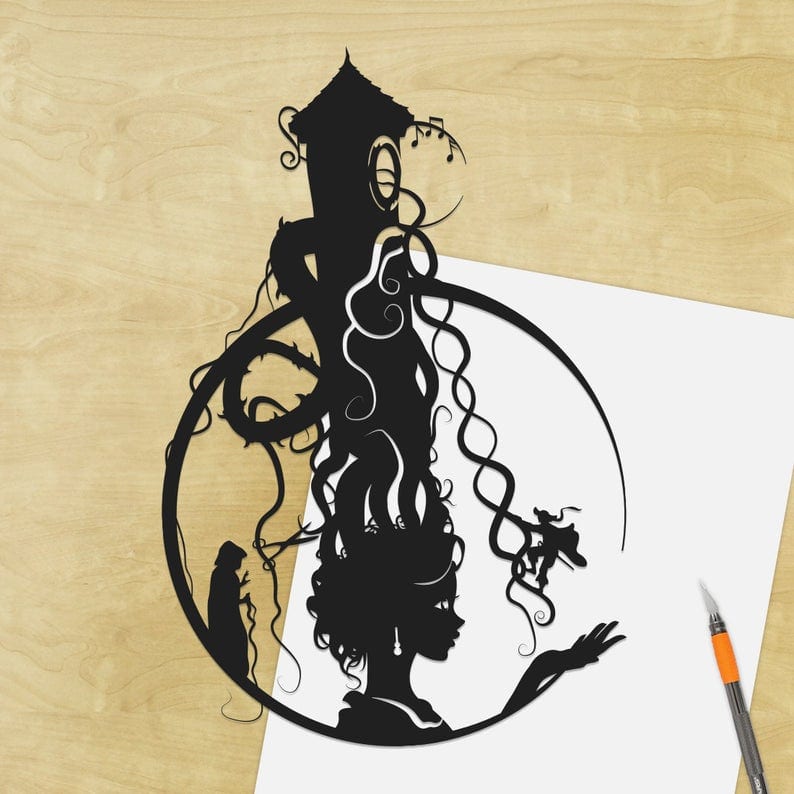 Grab your fan a gorgeous and unique piece of art with this paper cut-out silhouette! This surreal art will be a welcome addition to any fairy tale fan's art collection – don't forget to buy them a frame too!
Enchanted Forest Masquerade Mask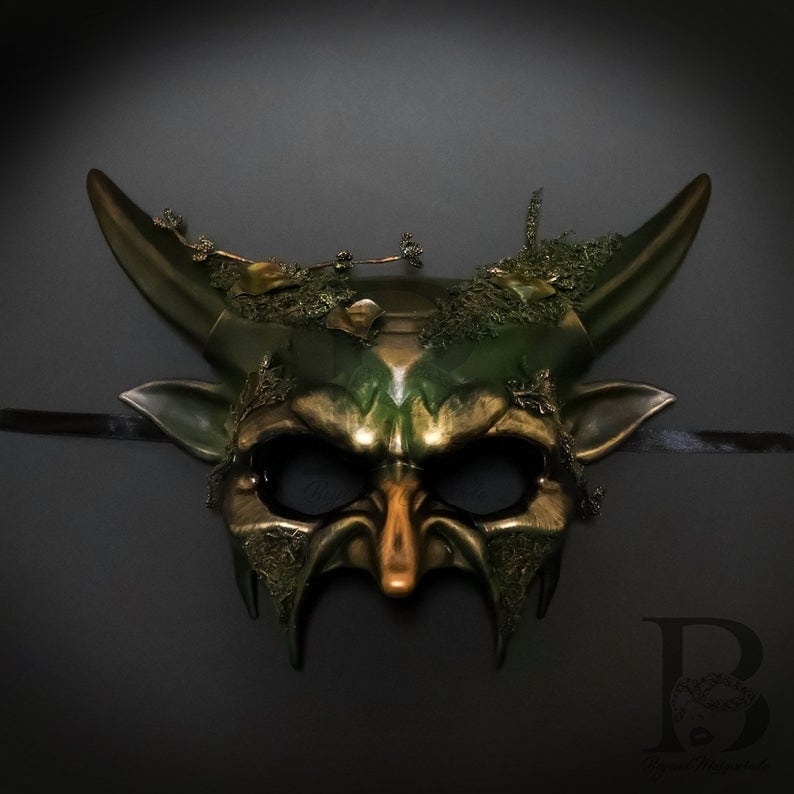 You don't need a party to own one of these stunning masks! (Although it definitely doesn't hurt.) They're pretty enough they could be used as good decor too!
Enchanted Rose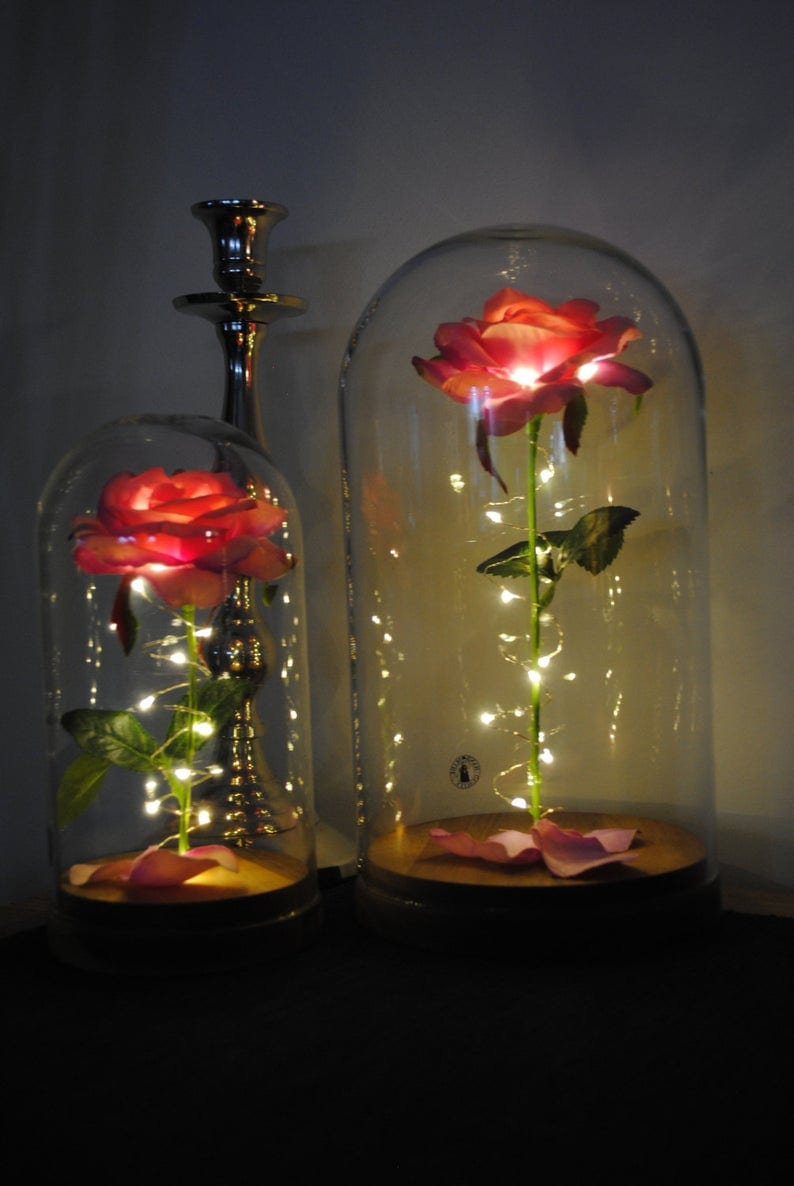 Inspired by a Disney favorite, this enchanted rose can be customized to your prince or princess' favorite color and has a small string of fairy lights wrapped around it!
Fairy Tree Statue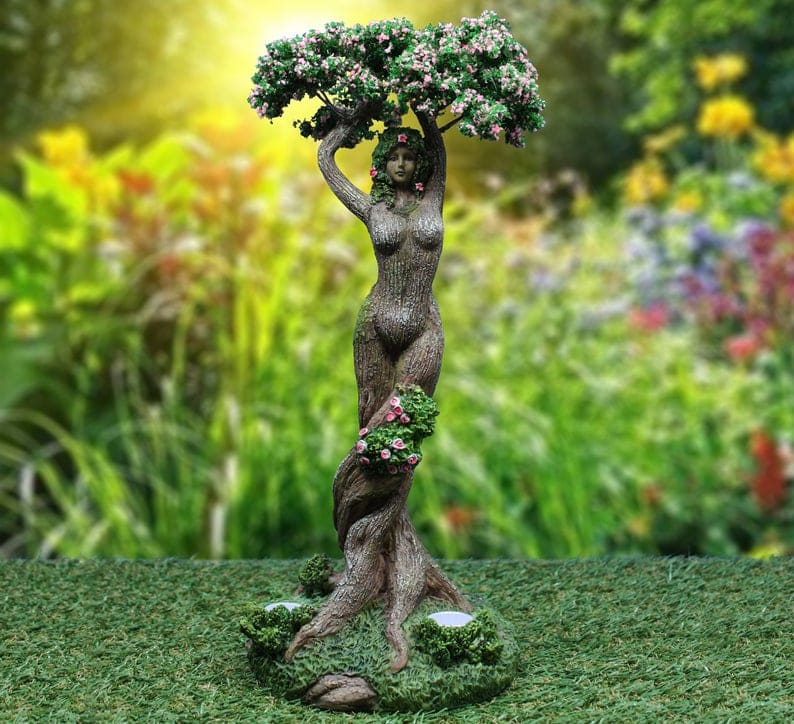 This gorgeous statue is the perfect addition to an enchanted garden! It's weatherproof, solar-powered, and guaranteed to last!
Crochet Baby Beast Outfit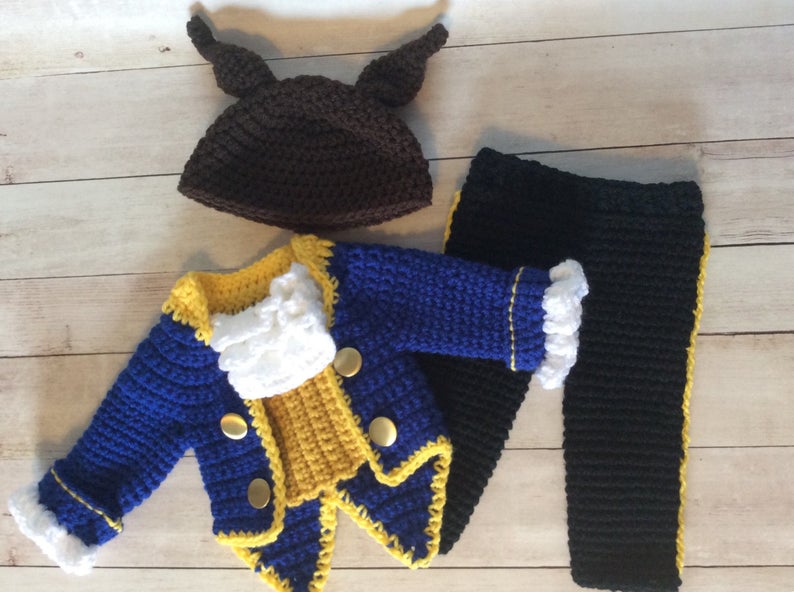 If your fairy tale fan is about to have an adorable baby beast, then this outfit is a must-have! Perfect for the little prince's first photoshoot!
Live Like There's No Midnight Charm Bangle
This bracelet is the fairy tale equivalent of "YOLO". We're feeling it and so will the fairy tale lover in your life!
Once Upon A Time Vinyl Decal
This decal is perfect for nurseries and adult rooms alike! We can't tell you what to do with it, but we can tell you how great it'll look on any wall in your fairy tale fan's home!
The Princess and the Pea Figurine
If your fairy tale fan is as picky as this princess, then this is the perfect gift for them!
Fairy Tale Tapestry
This gorgeous tapestry is whimsical and HUGE! Your fairy tale lover won't be able to put this up on their wall quickly enough once they see it.
Fairy Garden Book Planter
Does your fairy tale enthusiast have a green thumb? If there's a word better than perfect, then this is that for them!
Fairy Tale Drive Sign
This street sign would be another great addition to your fairy tale nerd's garden!
Fairy Tale Comics
You're never too young or too old for comics! This book includes tons of well-known stories like Goldilocks and more obscure tales such as The Boy Who Drew Cats!
Off-The-Shoulder Dress
This beautiful dress will make anyone who wears it feel like the fairy tale princess they truly are!
Handheld Magic Mirror
No, this mirror won't make you look 20 years younger or let them spy on people, but it DOES have the feeling of something straight out of a tale as old as time.
Princess Tiara
Make your fairy tale lover look like the princess they want to be with this beautiful tiara!
Glass Slipper Figurine
Sure, it won't fit on their feet, but this decorative glass slipper is the perfect accent to your fairy tale fan's end table or nightstand!
And there you have it. The 30 most magical fairy tale gifts for that special someone you're shopping for! We found a ton of things we're currently adding to our own wishlists, but we want to know what you're ordering! Hit us up on Twitter (@ugifter) or Instagram (@uniquegifter) and let us know what you bought!