Secretaries are the unsung heroes of the office. Where would we be without him or her to take calls, keep track of paperwork, and generally make sure everything is running smoothly. Insead of getting some boring, mundane gift for your secretary I'm here with funny secretary gifts that will have everyone in the office chuckling.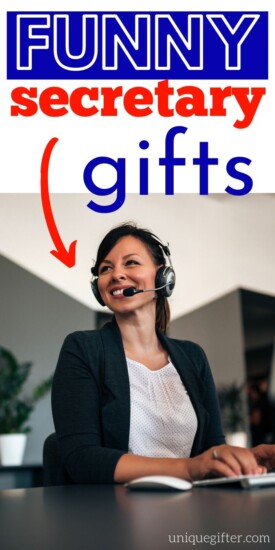 Funny Secretary Gifts That Make the Office More Fun
Choosing a perfect gift for your secretary can be challenging but these gift ideas will help make that a little easier and a whole lot sillier.
Whether you're buying for secretary's day or just because these funny secretary gifts are going to make your office's administrative professionals day a lot happier. What's the funniest gift you've ever gotten from a coworker or boss?