Disclosure of Material Connection: Some of the links in this post may be "affiliate links." This means if you click on the link and purchase an item, I will receive an affiliate commission. Disclosure in accordance with the Federal Trade Commission's 16 CFR, Part 255. This site is a participant in the Amazon Services LLC Associates Program, an affiliate advertising program designed to provide a means for sites to earn advertising fees by advertising and linking to Amazon.
From Fox and the Hound, to Robin Hood, there are many movies that spring to mind when you hear the word "fox." When you know someone who loves the animal, or these movies, you might want to show them how special they are to you and how attentive you are, by getting them one of these gift ideas for fox lovers! If you're at a loss for what to get them, check out some of these gifts below.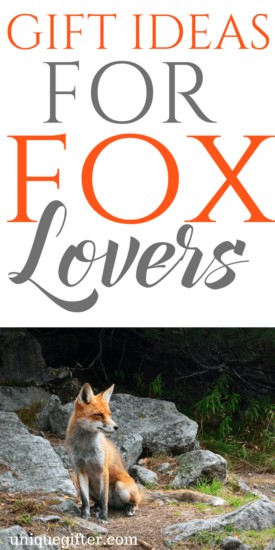 Need more than just fox gift ideas? We've got gifts for all the animals under the sun – plus a few that aren't even real.
Gift Ideas For Fox Lovers
So what exactly does the fox say?
"Lucky Fox" Pendant Love Necklace
The Lucky Fox pendant love necklace would be the perfect gesture for that special lady in your life!
Knee-High Fox Socks
Not only will these knee-high fox socks keep your fox loving friend's feet warm, but they will be one of their favorite pieces of footwear.
Fox Laser-Cut Wood Journal
Unique, crafty, and beautiful, this laser-cut wood fox journal will be the best place for your fox loving friend to write notes or something much more elaborate.
"Stay clever, little fox" Print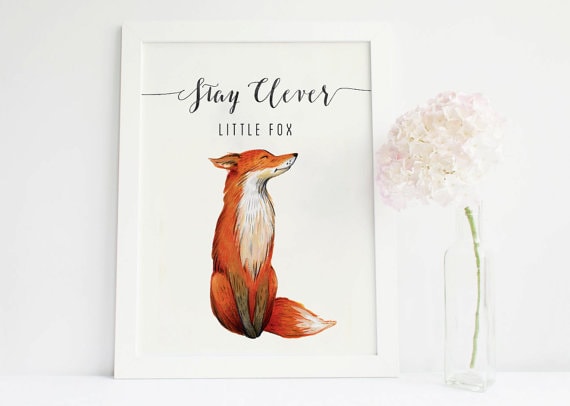 The little ones in their lives must always stay clever and on top of things, and this print will look great in their nursery or playroom!
Fabric Fox Tote Bag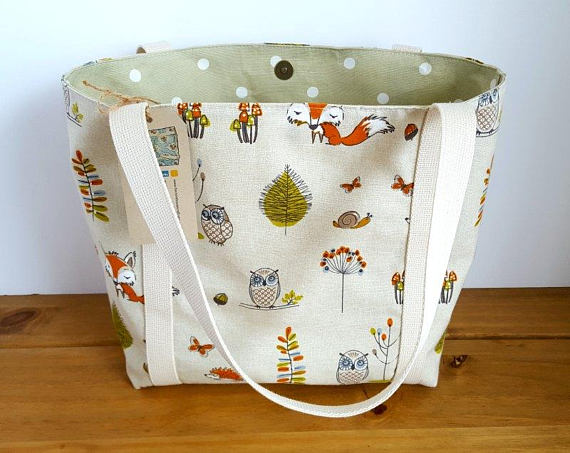 The fabric fox tote bag is great for carrying what they need, wherever they need to go!
Hand-Painted Fox Glass Mug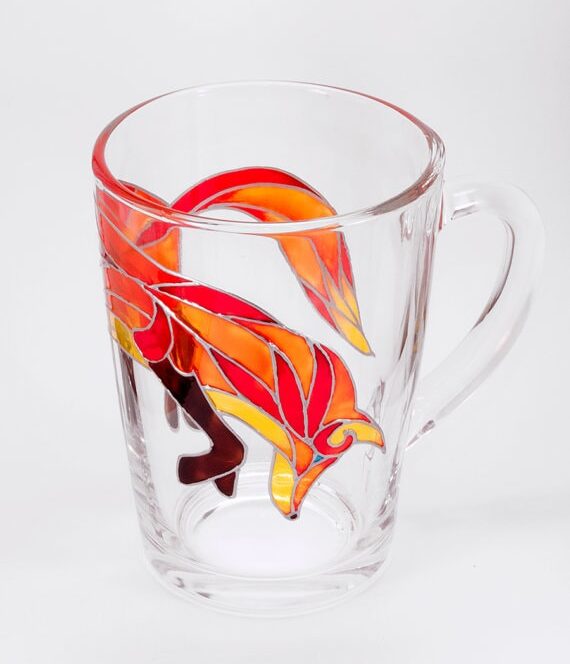 A one of a kind, hand-painted fox glass mug to drink a beer or another beverage of choice, will make a nice addition to their cup collection.
Fox Drop Earrings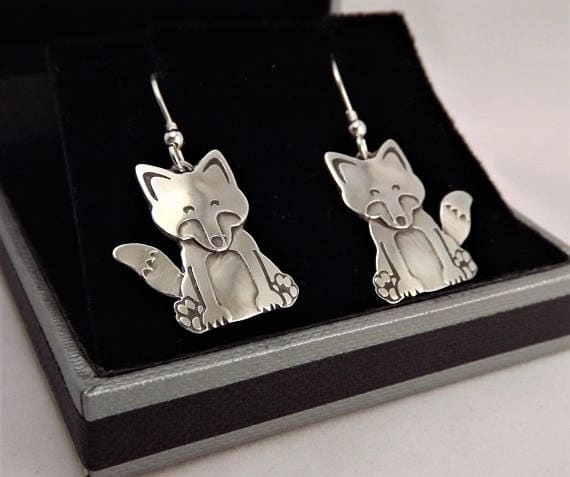 If they have a lot of places they go where they need to get dressed up, they will absolutely adore these lovely fox drop earrings.
Fox Microwaveable Heatable Plush
This microwaveable heatable fox plush will come in handy when they have aches and pains, and may just bring a smile to their lips.
Drinking Sly Fox Wine Bottle Holder
Everyone needs somewhere to display their wine bottles, and there isn't a more interesting way to do so than a fox that looks like it is drinking from the bottle.
Fox Riding a Bicycle Throw Pillowcase
Give your fox loving friend a whimsical pillowcase to sleep on each night.
Fox Shaped USB Drive
For the writer or business owner who loves foxes, the fox shaped USB drive will help them back up their files and keep things safe.
Fox Coloring Book
Adult coloring books are an excellent way to meditate, relieve stress, and practice creativity! They will especially enjoy the fact that this one has an abundance of foxes.
Personalized Fox Notepad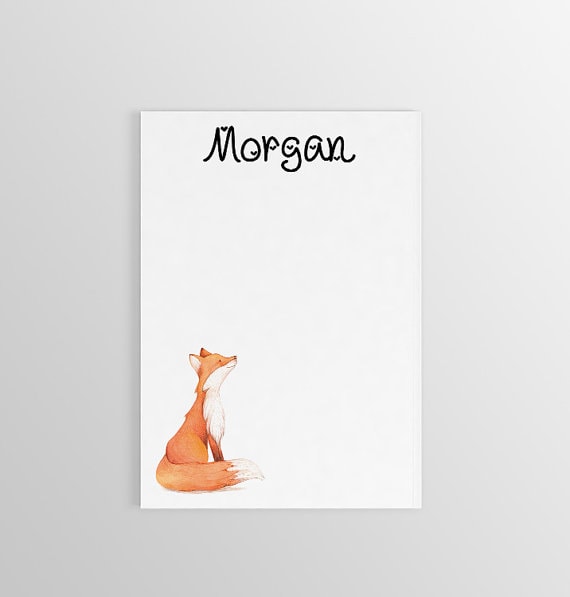 Another option, one that can be personalized with their name or initials, for them to keep track of their notes, is this fox notepad!
Wooden Fox Ornament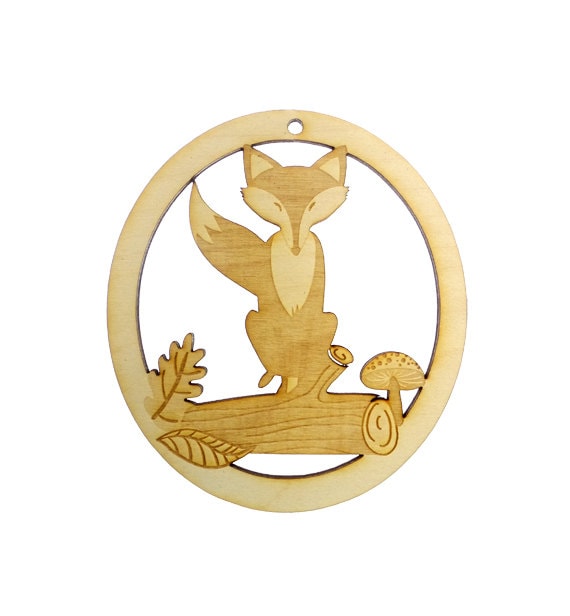 Perfect as a gift for Christmas, or for a time close to the holidays, that will look amazing on their tree!
Crossbody Fox Phone Purse
For that special lady who doesn't carry a lot of things in her purse, they will enjoy a crossbody fox purse that is specifically designed for a phone.
Fox Sip N Go Travel Mug
A lovely gift for the fox lover that is always on the go, to sip their coffee or other drink while going about their business.
"Read more books" Bookish Fox Shirt
For the fox lover who also spends a lot of time with their nose in a book, a "Read more books" shirt with a bookish fox on the front will allow them to show both off to the world.
Welcome Fox Garden Mini Yard Flag
Help them welcome people to their home and yards with a "Welcome" fox garden mini flag!
Magnetic Fox Bookmark
Another one for the bookworm who loves foxes, a magnetic fox bookmark to keep their place in the book they're reading. We have more gift ideas for bookworms here
Baby Fox Hat
If they have a baby, or a baby on the way, they definitely need to have a baby fox hat to keep that little one's head warm! If they are new parents, we have a great guide for gift basket ideas!
Foxes are certainly interesting to look at and observe. They look a bit like a cat, but also a bit like a dog. Perhaps that is why the Fox and the Hound movie was so popular!