If you're wondering what to get your soon-to-be 12-year-old son, brother, nephew, or friend, you have come to the right place. We've got some great birthday fits for 12 year old boys that will please a variety of interests.
Sometimes it is hard to buy for kids. Their wants often seem bigger than their heads and finding something in your budget isn't always easy, especially when you want them to actually like what you get them too.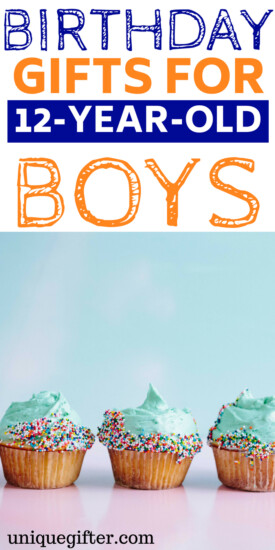 Unique Birthday Gifts for 12 Year Old Boys
If you have a 12 year old boy (or almost 12 year old) in your life you already know how challenging they can be for shop for. Thankfully we did the digging for some great birthday gifts for 12 year old boys will love. There's something here for everyone, and a lot of easy go-to birthday gift ideas too.
So many gifts to choose from for your favorite 12 year old boy's birthday this year! Choose what he will like the most without breaking the bank!