Disclosure of Material Connection: Some of the links in this post may be "affiliate links." This means if you click on the link and purchase an item, I will receive an affiliate commission. Disclosure in accordance with the Federal Trade Commission's 16 CFR, Part 255. This site is a participant in the Amazon Services LLC Associates Program, an affiliate advertising program designed to provide a means for sites to earn advertising fees by advertising and linking to Amazon.
11 is such an awkward age. What kind of Christmas presents for 11-year-old boys are there anyway? Do you buy toys or "big kid" things? I'm here to show you there are lots of options out there that will be cool enough to impress the hardest eleven-year-old to shop for.
Christmas presents for 11-year-old boys
Holiday shopping shouldn't be stressful. Don't let gifts for tween boys stump you! These Christmas gift ideas are perfect for even hard to shop for 11-year-old boys.
Nerf Guns
Yep, they're still into Nerf guns at all. Just make sure you get them something cool like this gun, or something motorized.
Little Bits Kits
These building sets are perfect for older kids who are outgrowing other building sets or who are interested in learning more about circuitry. Not only is it fun, but it also builds STEM skills.
NOT Parent Approved Card Game
I don't know what it is about 11-year-old boys, but they seem to enjoy anything that's contrary. This card game is fun for kids and parents to play together. Psst, it's basically Cards Against Humanity for tweens and teens.
Pin Art
If you're looking for budget-friendly Christmas presents for 11-year-old boys, this is a great choice. Kids have an inexplicable urge to press their faces into these things over and over again, so it will bring hours of entertainment.
Waterproof Watch
Now that he's 11, it's about time he starts acting like a big kid. Having a watch is handy for kids, so they know when to come home from friends' houses and start to learn personal management skills. Get him a cool one that he'll want to wear!
5000 Awesome Facts
Any kind of facts, world records, or Ripley's Believe it or Not style books are popular at this age. Get him something that will pique his interest and trick him into reading. Perfect for reluctant readers.
K'Nex Battle Bow
Kind of a two in one deal here, this toy lets kids build a bow and arrow. Then it really fires!
Just for Boys Bracelets
Not every 11-year-old boy is all rough and tumble. A craft kit made for boys like this one might be just want he wants for Christmas.
Drone
There are so many drone options out there from the cheap, budget-friendly like this one to more expensive ones with cameras. You'll have to decide what kind to get, but he's definitely old enough to have some kind of drone to play with.
Lucky Finger Game
Perfect for when he's got a bunch of friends over. This game is basically Russian Roulette, where everyone puts their fingers in, and only one person gets shocked. That's one way to decide who goes first…
Mad Libs
Always hilarious, mad libs make perfect Christmas presents for 11-year-old boys because they're so silly. By 11, kids are old enough to really understand how these things work and to replace the words as obscenely as possible.
A Great Tween Book Series
11 is the perfect age to get boys into a great book series. Some ideas are Maze Runner, Harry Potter, the Chronicles of Narnia, or the Lightning Thief.
Walkie-Talkies
This would also be a fun sibling gift idea. Walkie-Talkies are classic fun! Great if you go camping frequently or just fun to play within the house or neighborhood.
Bean Bag Chair
Maybe it's just my kid, but I think most 11-year-old boys like to sit in front of the TV when the play games. Bean bag chairs are comfy for lounging in their room, too, plus it's a nice gift that they can use regularly.
Doodling Robot
You adjust this little robot's arms and see what kind of cool creation it comes up with. Great for kids who like robotics or art (or both!).
Rubik's Cube
The most wholesome fun you can have as an 11-year-old boy. He'll spend hours trying to solve it.
Knit Mittens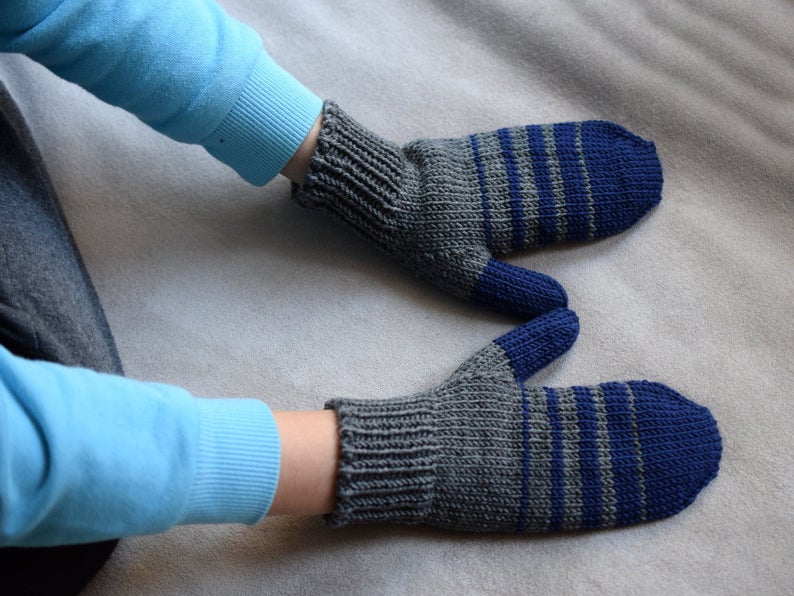 It can't always be fun stuff! Give him something he can actually use for Christmas by picking up some nice gloves or mittens.
Tech Deck Set
Apparently, these are still popular, who knew. Get all the accessories for a really awesome 11-year-old boy Christmas gift idea.
Slime Kit
Oh, slime. It's obnoxiously popular among kids and tweens. Just give him a slime kit and save yourself, or his parents, from having to buy the ingredients and figure out how to make it.
Anything Fortnite
Yep, 11 is the prime age for Fortnite obsession. Get your 11-year-old boy some toys, accessories, weapons, or V Bucks from this popular series.
These Christmas presents for 11-year-old boys are going to be a hit this holiday season. Some girls might also like these gift ideas or check out our Christmas gifts for 11-year-old girls for more ideas.