Disclosure of Material Connection: Some of the links in this post may be "affiliate links." This means if you click on the link and purchase an item, I will receive an affiliate commission. Disclosure in accordance with the Federal Trade Commission's 16 CFR, Part 255. This site is a participant in the Amazon Services LLC Associates Program, an affiliate advertising program designed to provide a means for sites to earn advertising fees by advertising and linking to Amazon.
Kids are both the hardest, and easiest, to shop for sometimes. However, what do you do when your kid is turning into a teenager? What do you get them then? If you are struggling with what to get your daughter, niece, or granddaughter for their 13th birthday, then this is the place to start. If you are just looking for something fun and slightly more unique than what everyone else is getting her, this is still the place to be. Check out some of the ideas below and see what your nearly thirteen-year-old would like to receive!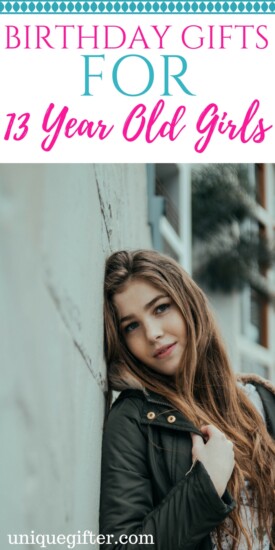 Personalized Name ID Bracelet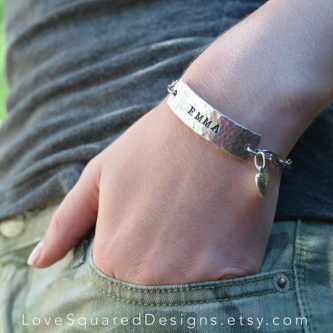 Give her the gift of… her name? While ID bracelets might not be as popular now, they are still so special because it has her name on it. Plus, this one can be customized with those names that are hard to find in the stores!
"You don't have to be perfect, just be yourself" Wall Art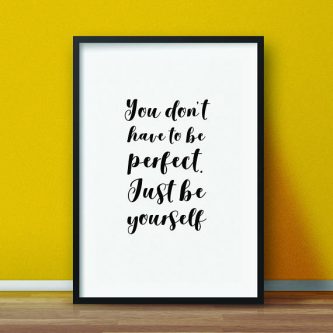 Remind her as she enters her teenage years, that she doesn't ever have to be perfect for everyone, that it is important for her to just be herself. That is the most beautiful thing she can be!
Monogrammed Journal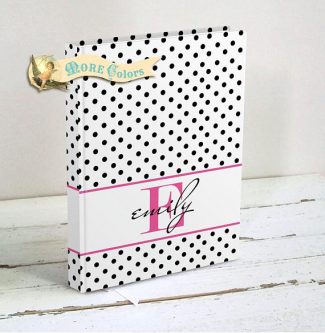 A monogrammed journal to keep their thoughts from being trapped in their head is a wonderful, and thoughtful, gift to give them for their thirteenth birthday.
"If you can read this, I might be a unicorn" Socks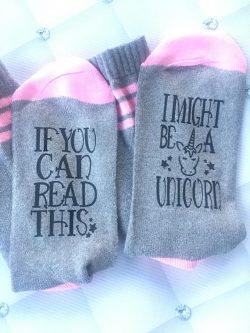 Your soon-to-be thirteen-year-old just might be a unicorn, and these socks prove it!
Whipped Body Butter Bubble Gum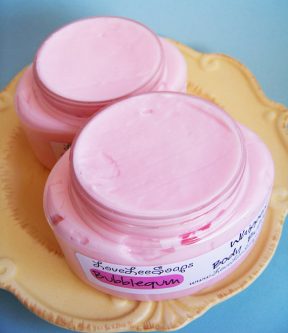 Help her skin stay hydrated with something that smells pleasant, but not too strong either.
Cookbook for Teens
At thirteen years old, she may want to start cooking more often. This cookbook will help her do so in a simple, and safe, way.
Fruity Rings Roll On Perfume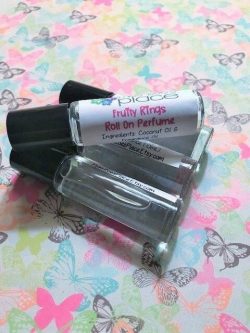 Roll-on perfume is a great choice for a new teenager, and one that smells fruity rather than mature is perfect for her age while also being fun and "grown up."
Color Your Own Water Bottle
She can have the fun of coloring her own water bottle with this kit that includes the water bottle with a picture on it, and the markers to color it in.
3-Minute Teen Devotions for Teen Girls by April Frazier
If she is a Christian and needs some "teen" devotions, then this is what she needs!
"You are braver than you believe, stronger than you seem, and smarter than you think" Necklace
Another great way to remind her that she is strong, brave, and smart!
"Wanderlust" Spiral Notebook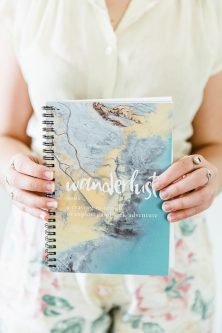 Whether she has dreams to travel, or just dreams of what she wants to be when she's older, she can write her dreams and/or travel ideas in this nice journal.
Lighted Makeup Mirror with LED Lights and Magnification
As she gets older, she will be getting more and more into makeup and hair styles. Help her be on top of her game without hogging the bathroom, with this fun lighted makeup mirror to set on a desk, vanity, or dresser.
Puppy Socks
These adorable puppy socks will keep her feet warm and stylish.
Metallic Glitter Hair Chalk
Kids her age love to dye their hair, temporarily or permanently. This metallic glitter hair chalk is temporary, but lasts a while too, so she will get all the fun out of it that she wants.
Inspirational Bracelet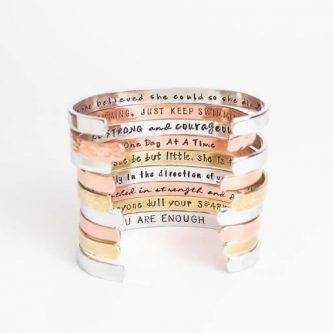 Give her an inspirational bracelet for her birthday, as a good reminder to stay strong and go after her dreams.
Cat Ear Headphones
Let's face it, she is probably already spending so much time with her earphones in her ears, either listening to music, watching videos or movies, or playing games. Why not help her have fun and be stylish with these fun cat ear headphones?
Panda Hoodie Sweatshirt
Both warm and fun, they will love getting this panda hoodie sweatshirt for their birthday!
Flower Shaped Shower Speaker
Help their shower be less of a chore with a flower shaped shower speaker with bluetooth capability. The shower speaker is waterproof so they could leave their phone safe on the counter while the speaker plays the music.
Emoji Coloring Books
Emojis are fun, they even made a movie with emojis as the stars, so your soon-to-be teenager will love coloring them in!
Dare to Dream Dream Board Craft Kit
Help your almost teenager make a dream board with her very own dream board craft kit. She can work towards her dreams a lot easier when she can visualize that future.
Shopping for teenagers is tough, but with this list, you are off to a great start!