Disclosure of Material Connection: Some of the links in this post may be "affiliate links." This means if you click on the link and purchase an item, I will receive an affiliate commission. Disclosure in accordance with the Federal Trade Commission's 16 CFR, Part 255. This site is a participant in the Amazon Services LLC Associates Program, an affiliate advertising program designed to provide a means for sites to earn advertising fees by advertising and linking to Amazon.
I said college graduation gift ideas, but I really mean university graduation gift ideas, I'm just aware that many of you are Americans and say college all the time instead! I like to call convocation ceremonies the "Jester Parade" because of the getups that all of the professors on stage wear. I especially like it when they have fancy hats! On to the college graduation gift ideas! If your son or daughter needs a college graduation gift idea, stay tuned for next week, when there will be even more! (Ahem, some of which come with steeper price tags.)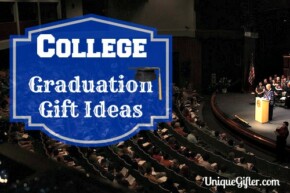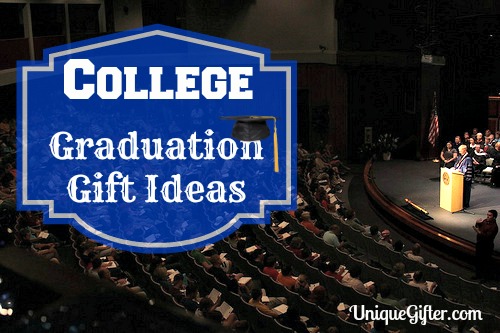 Headshots
If your soon-to-be graduate is on the hunt for a job, this is a perfect gift for them. Increasingly, employers are looking to online profiles of candidates, so a strong, professional LinkedIn profile is a must. Search for a local photographer, especially one who specializes in real estate headshots or headshots for corporations. Ensure that your graduate is wearing a blazer and looking like their business card could already read "Manager" on it. If your graduate has a portfolio website, or a general website about themselves, these photos can also be used there. For a cheaper option, look at department stores and Walmart. Ensure that they get the digital files to use as they please. Chances are good they will be able to use these photos for a variety of purposes for several years, I know I have!
Generic Business Cards
This is another graduation gift idea that is best given early, like the headshots! Your college graduate-in-the-making is (or should be!) out there hustling, networking up a storm to land their dream job. You never know if you will be sitting next to an important person on an airplane, or while chatting in the grocery store line. Generic business cards that make you stand out are the kind you want to opt for, there are lots of tips out there on the internet regarding what students should put on their business cards. There are several vendors for custom printed business cards
online.
Diploma Frame
If your student's school is anything like the ones that I went to, they will start bombarding you with emails and advertisements about purchasing a diploma frame, about a year before you actually get to walk across the stage. They can run you a pretty penny and it is always nice to have the ones with the school's logo and colour for the matting. You can also find a ton of diploma frames
online, to fit even the strangest sizes.
Clothing
Career-Anne is very jealous of the clothing that Student-Anne got to wear all the time. I spent a lot of time in school-branded sweatpants and sweatshirts. Just the other day I was wishing I could wear sweatpants to work, when it was freezing out and I wasn't feeling 100%. Work usually requires a rather different wardrobe than the life of a student. I got by as a summer student on just a few pieces of office-appropriate clothing and have had to slowly increase my collection. A gift of new work-wear, or gift cards to appropriate stores, makes for a fantastic college graduation gift. For example, everyone can use a nice collared shirt
, or five. There is a huge range of options and price points, from a tie
, to shirt or a full outfit, to an overcoat
or other office-appropriate winter jacket. I needed more shoes (I still sport skate shoes on my own time), a new purse (though not a fancy one like these
), new socks, jewelry… basically everything.
Cash
Other than celebrating with friends at the bar, the new graduate is going to face a lot of costs, such as the ones listed above, and more that I will mention next week. Cash is always an awesome gift, because it is so flexible. Maybe the student had a scholarship and stipend and won't be able to buy groceries next week without going into debt, or maybe they have to put down a rent deposit in a new city, regardless of what the costs are specifically, you know that there will be new costs! If giving cash seems to boring to you, check out all of these suggestions on how to give creative cash gifts.
For even more college graduation gift ideas, see the second post on Gifts for College Graduation!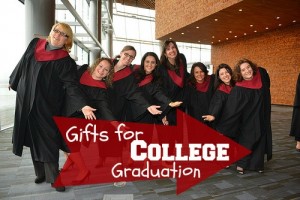 What are your suggestions for college graduation gift ideas?
[Photo – Creative Commons Attribution pscc.ets]