Disclosure of Material Connection: Some of the links in this post may be "affiliate links." This means if you click on the link and purchase an item, I will receive an affiliate commission. Disclosure in accordance with the Federal Trade Commission's 16 CFR, Part 255. This site is a participant in the Amazon Services LLC Associates Program, an affiliate advertising program designed to provide a means for sites to earn advertising fees by advertising and linking to Amazon.
Last week we covered off a few gifts for college graduation and this week there are more to add! Some of these can really get pricey, but others offer a lot of flexibility. If you have more to add, let me know in the comments!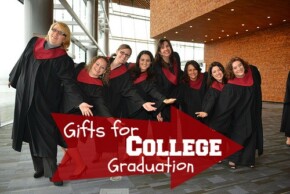 Moving Costs
Heading out into the big ol' world requires a few bucks! New graduates are looking at rent deposits on their next place, or will be once they can move out of the basement again, so offering to pay for the deposit would make a fantastic gift! To head out to a new job might require airplane tickets, which is also pricey. Even if the move in pretty short, there's cardboard box buying to do (so they don't have to live in one!). Believe it or not, coming into a sufficient number of moving boxes at the end of the school year in a college town is pretty darn difficult. Plus, tape costs a few bucks.
Briefcase/Satchel
My company issues laptop backpacks, and students tend to have them during school, but those are likely the only times it's appropriate to use a backpack for business meetings. For all of the other times, a good, professional bag is necessary, especially for attending meetings. My spouse has a gorgeous one from Renaissance Art, and there are tonnes of choices out there.
Watch
Like we mentioned about the need for a new wardrobe, a classy watch makes for a smart professional look. There's also the option to engrave them! Best of all, they come in a wide variety of prices and are for sale all over the place, including a huge selection on Amazon.
My parents gave me an engraved watch for my master's degree graduation gift.
Framed Artwork
This is a bit of an odd choice, but a lot of people will be moving out of their student digs and decide that awesome posters aren't the look they would like to go for as young professionals. My spouse received an original oil painting from a local artist for a grad school graduation present. It's hanging in our dining room now!
What did I miss? What did you and your friends receive as gifts for college graduation?
Check out Part I: College Graduation Gifts, too!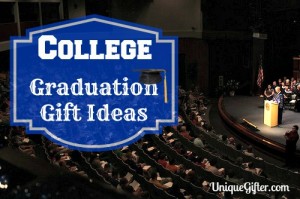 [Photo – Creative Commons Attribution – CPABC]