Disclosure of Material Connection: Some of the links in this post may be "affiliate links." This means if you click on the link and purchase an item, I will receive an affiliate commission. Disclosure in accordance with the Federal Trade Commission's 16 CFR, Part 255. This site is a participant in the Amazon Services LLC Associates Program, an affiliate advertising program designed to provide a means for sites to earn advertising fees by advertising and linking to Amazon.
Gift baskets are such a great gift-giving option during the holiday season. Not only can you create a really personalized gift for your loved one, but you can also have a little bit of fun getting creative with the basket's contents. And while a gift basket can be a little more personal than a store-bought gift, it doesn't have to be complicated to put together. This simple popcorn gift basket is a great way to show your loved ones you care this holiday season.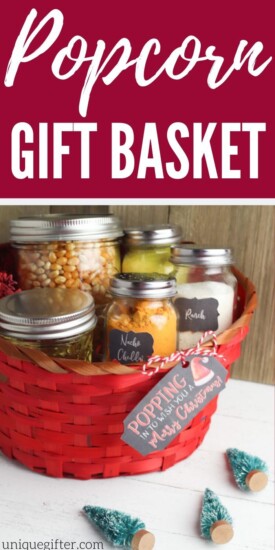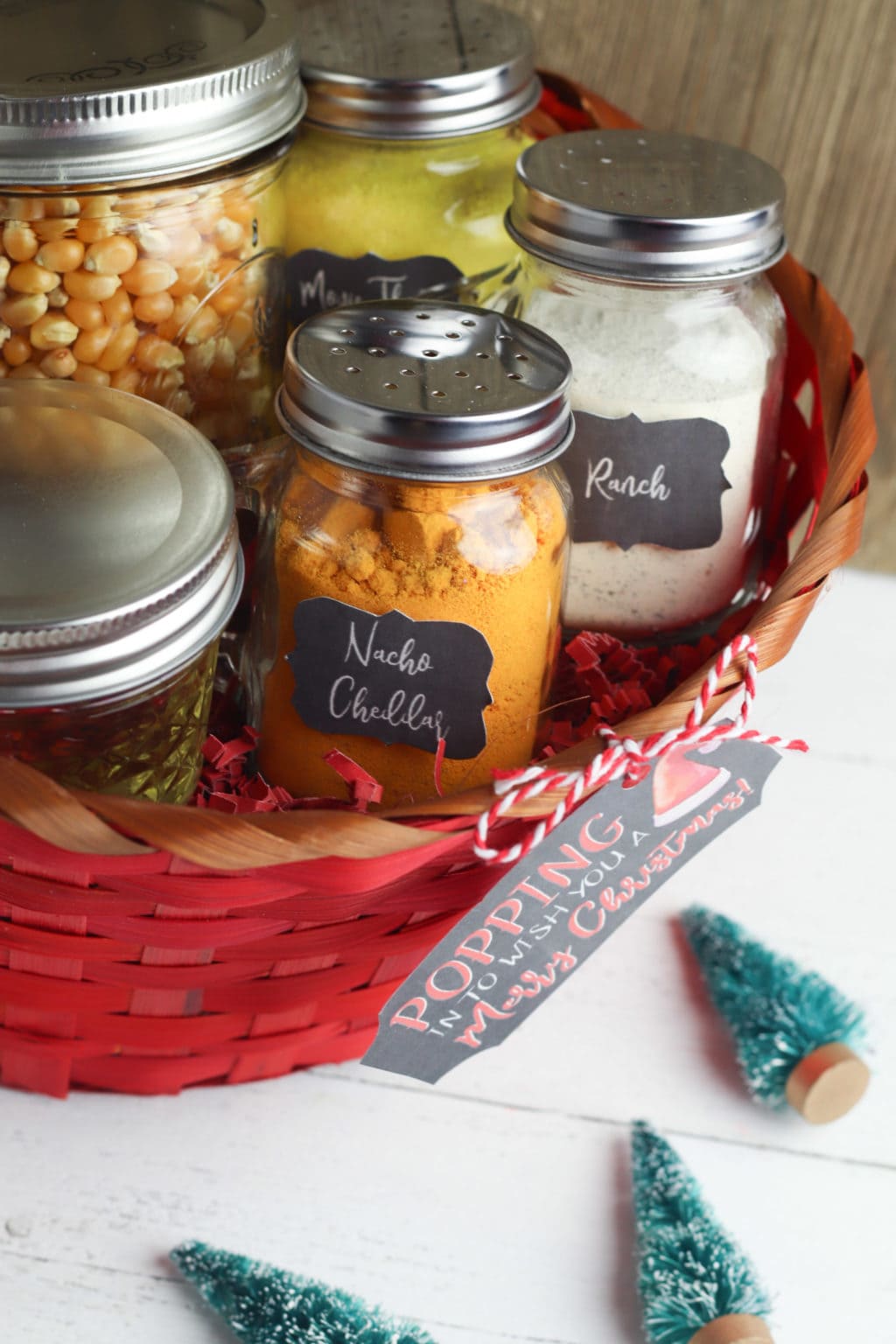 Giving the gift of food during the holiday season is a great idea! And while cookies and candies are a common gift during Christmas, sometimes the gift of a salty snack is a much-needed alternative. And who doesn't love popcorn? That makes this versatile gift basket great for friends and family members, as well as teachers and neighbors, too!
How to Make a Popcorn Gift Basket
Making a popcorn gift basket is so easy! The first step to putting this simple gift basket together is to gather your supplies. How you choose to package this gift is totally up to you, which means you can customize your basket however you choose! Whether you decide to use a bowl instead of a basket or use microwave popcorn in place of popcorn kernels, there are so many ways to make this easy DIY gift basket your own.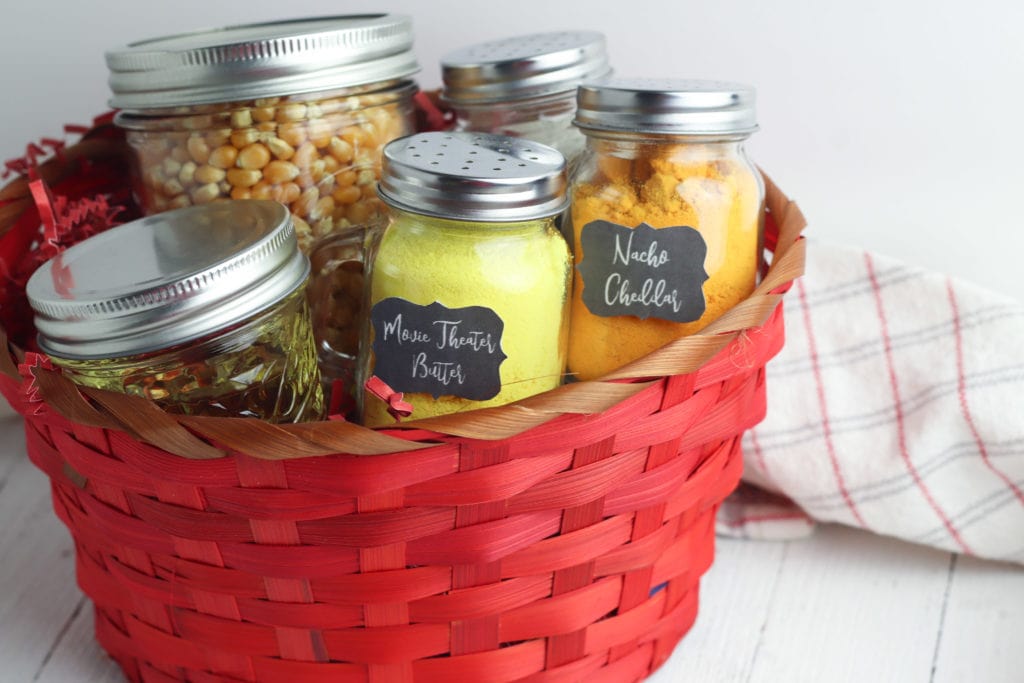 But if you're in love with my basket, feel free to copy my style! To create a gift basket like mine, you'll need:
To fill this simple Christmas gift basket, you'll also need popcorn-making ingredients, like popcorn kernels, oil, and seasonings. One of the easiest ways to personalize this basket is by picking seasonings you think your recipient would love. And with 16 different seasoning labels to choose from, you're sure to find a few flavors that will suit the tastes of anyone on your list.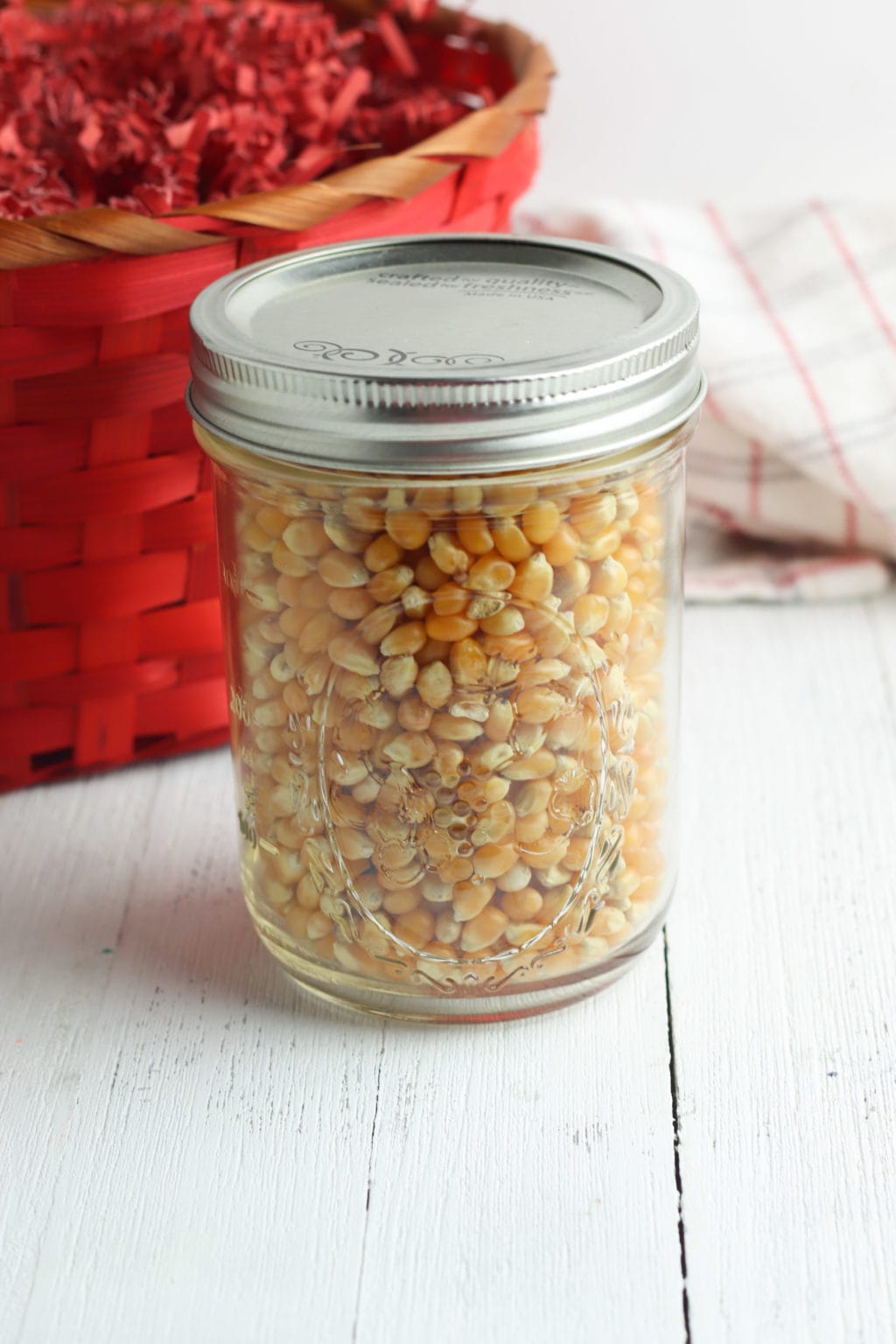 While you could be really crafty and make your own popcorn seasonings, you don't have to go out of your way to make this gift special. Using premade seasoning from the grocery store is perfectly acceptable. After you repackage premade seasonings in those cute shaker jars, your friend won't have any idea that you didn't make them yourself – especially after you add those adorable chalkboard labels on each jar!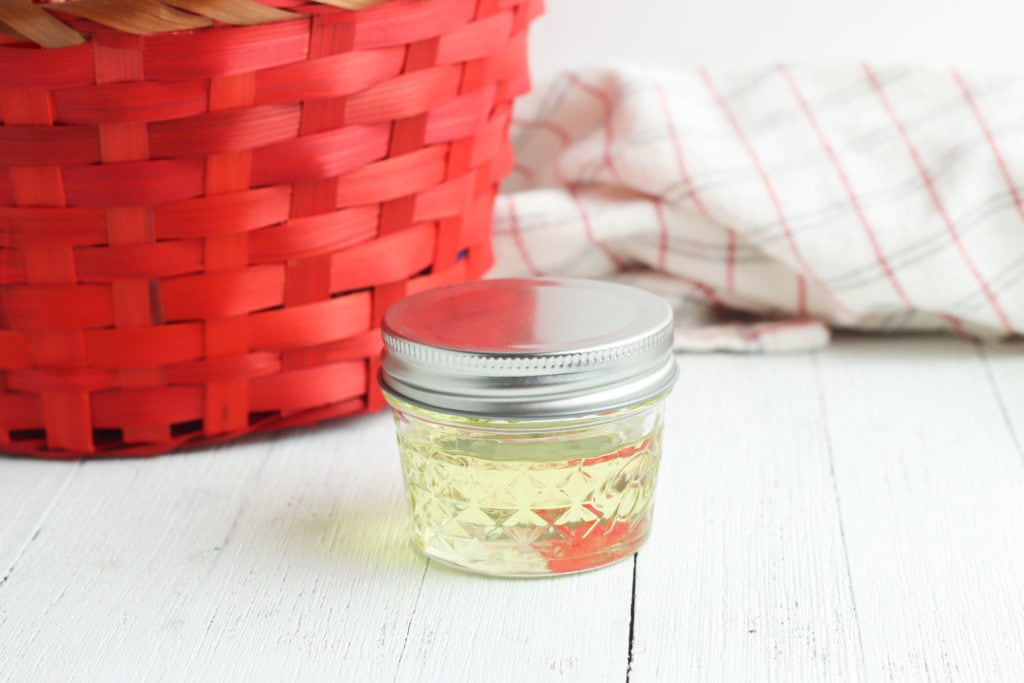 After you've picked the perfect popcorn seasoning for your gift basket, it's time to start putting the whole thing together. Start by filling the basket with paper shreds to dress it up a little bit and provide some extra padding for the jars inside the basket.
Then, start filling your jars with all the ingredients. Add the popcorn kernels to the medium sized-mason jar and the vegetable oil to the small mason jar. Then, fill each of your seasoning shakers with your seasoning blends.
When everything is nicely packaged, you can add the best part – those adorable labels and gift tag. To make sure your labels and gift tag look amazing on your gift basket, print them out on card stock. Carefully cut out the labels that correspond to your seasoning flavors and glue them on to the front of each seasoning shaker using a hot glue gun.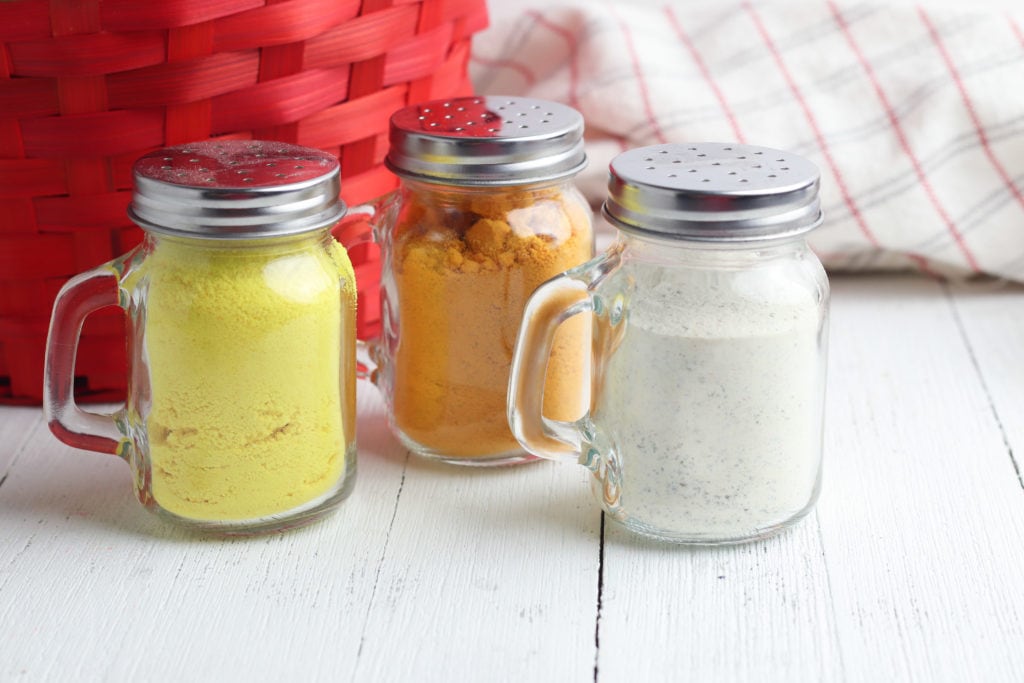 Finish by cutting out the gift tag around the outer edge. Flip the card over and sign your name on the back, so your loved one knows exactly who to thank for this thoughtful gift, then punch a hole in the corner with a hole punch. Thread a piece of twine or ribbon through the hole, then attach it to the gift basket. My basket had the perfect spot to attach the tag to the top right between the brim and top edge of the basket. But if your basket doesn't have a good spot to tie the tag to, just wrap the ribbon around the top of the jar of popcorn kernels and tie the tag there, instead.
After everything is packaged and ready to go, start placing everything in your basket. Be sure to fluff the red paper shreds before adding everything, then arrange the shreds around the jars to add a little pop of color to the gift display. As you place each item in the basket, be sure the labels are facing out so everyone can see what yummy flavors you've included in the basket!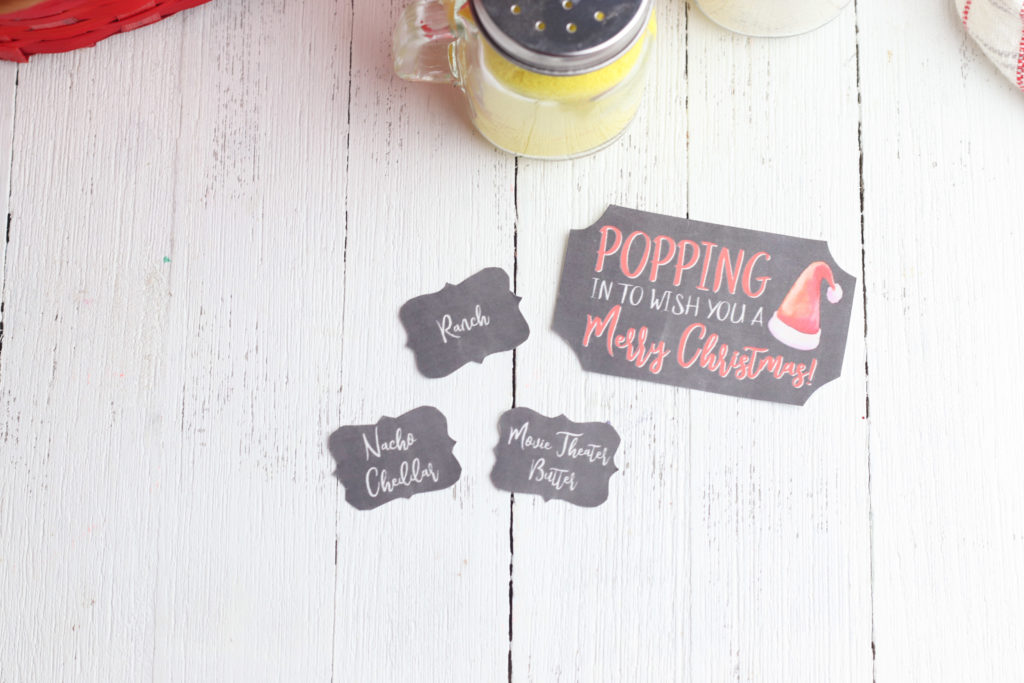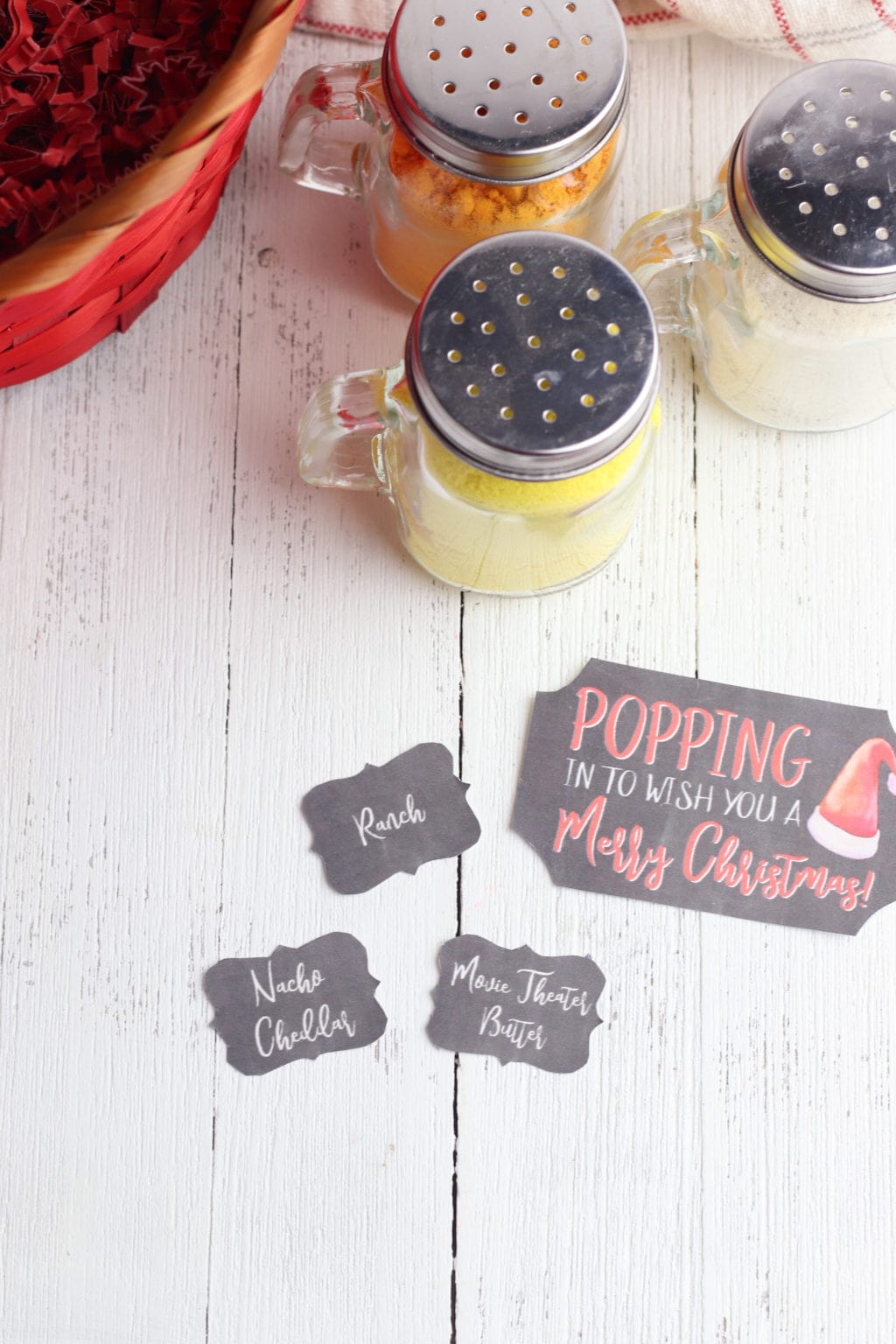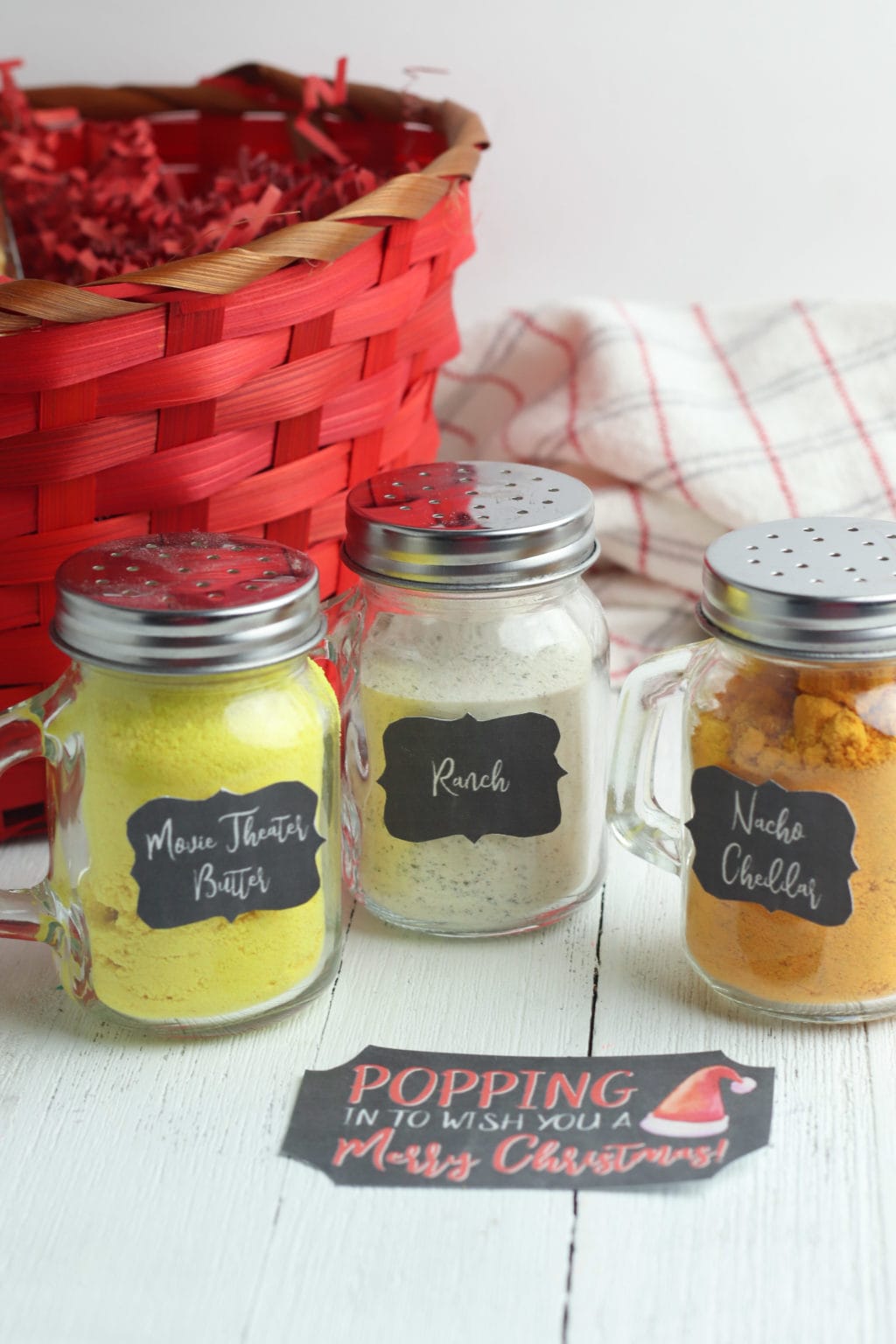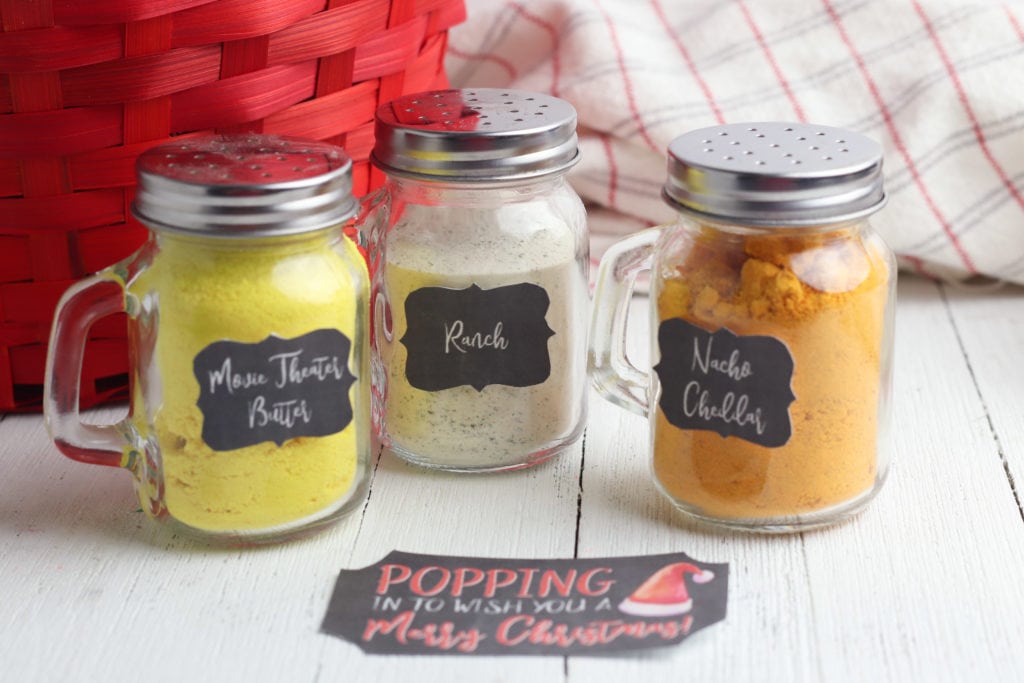 DIY Popcorn Gift Basket Options
There are so many cool ways to change up the look and style of this fun DIY gift! Here are a few ways to change up the popcorn gift basket to make it your own:
Use a bowl instead of a basket. To make the gift more practical, try putting all the components of the popcorn basket inside a popcorn bowl instead.
Add a gift card. Turn this cute gift basket into a fun night by adding a Redbox gift card.
Use microwave popcorn. Some people prefer making microwave popcorn instead of popping kernels on the stove. Make things easier on them by adding a package of microwave popcorn to your gift basket.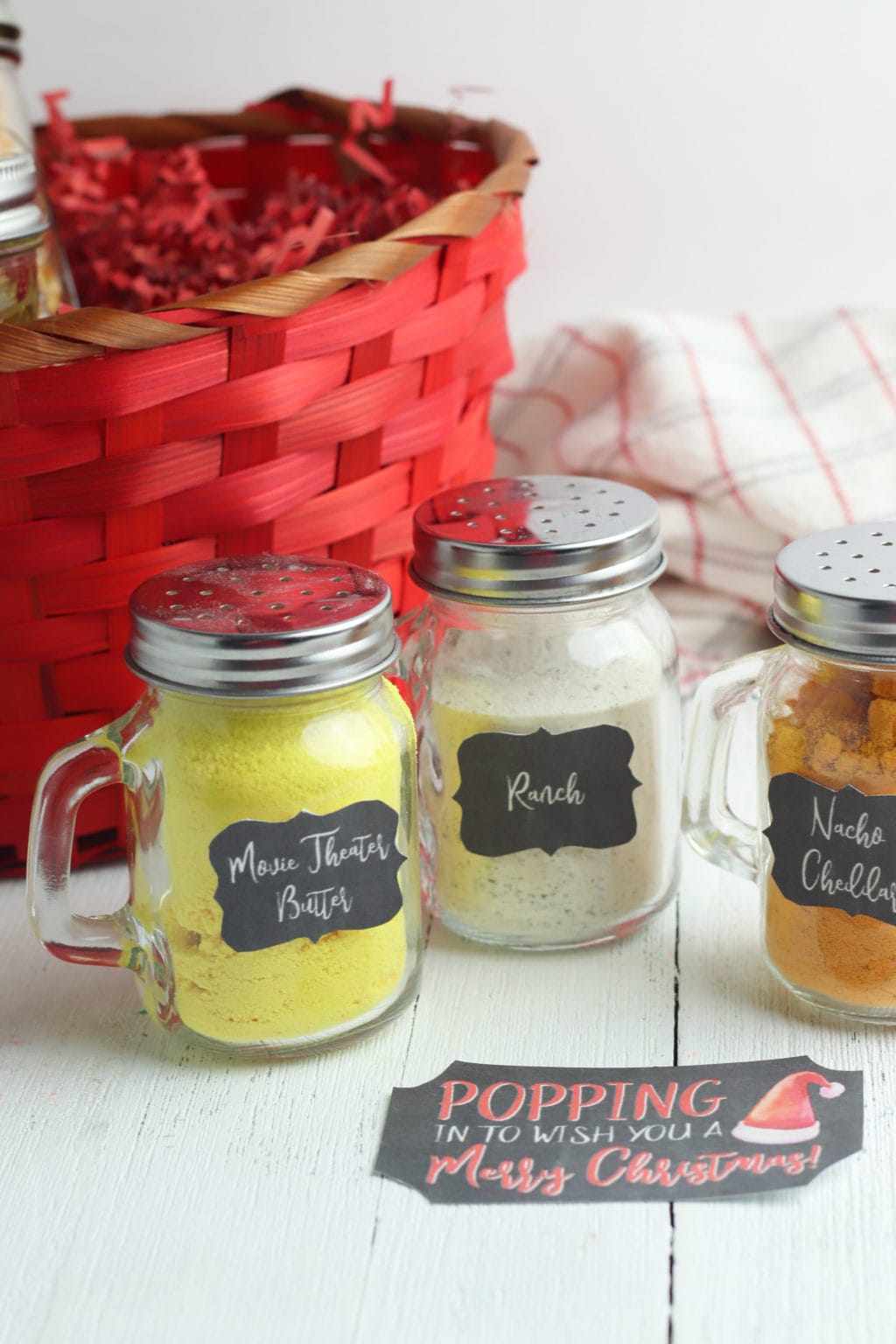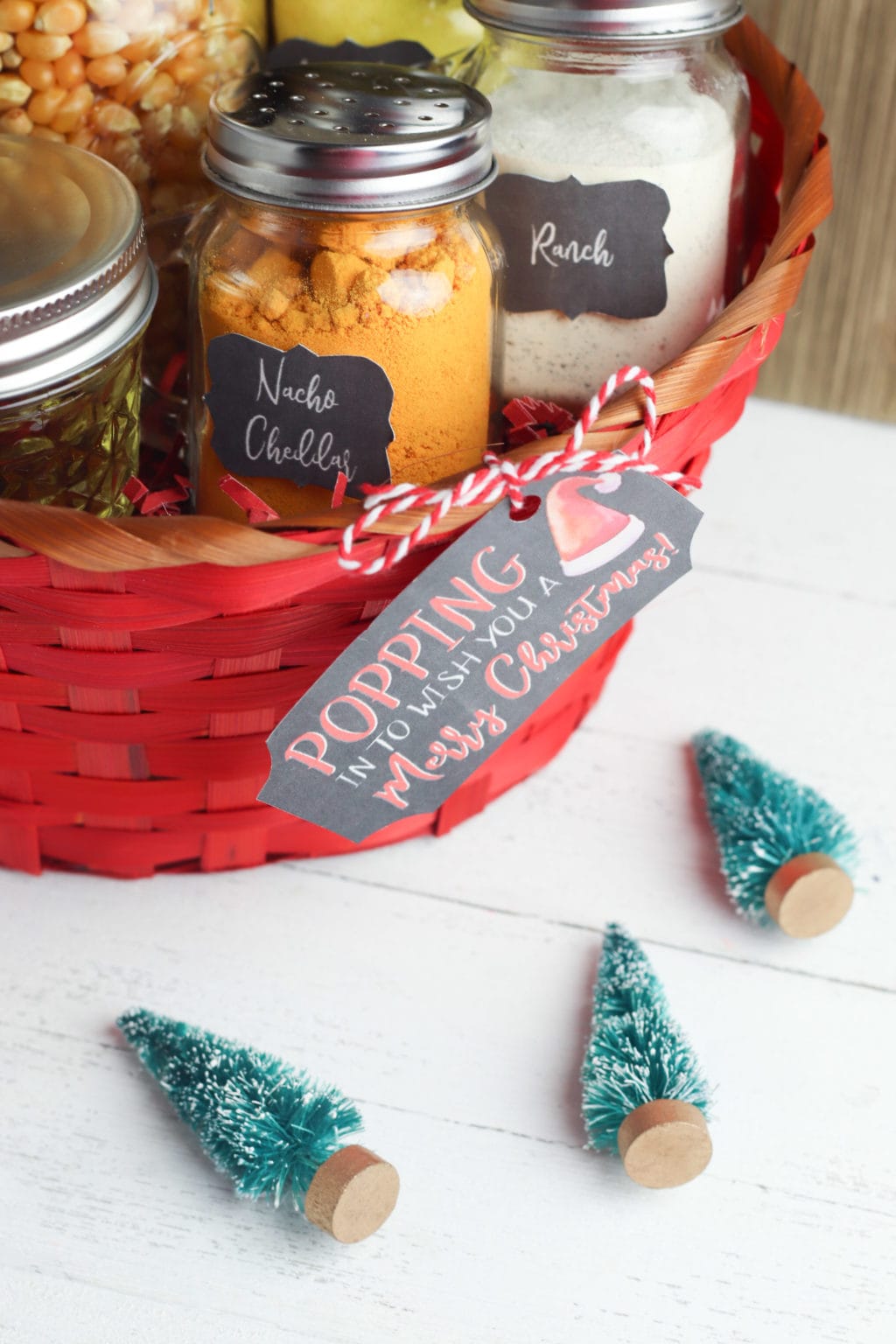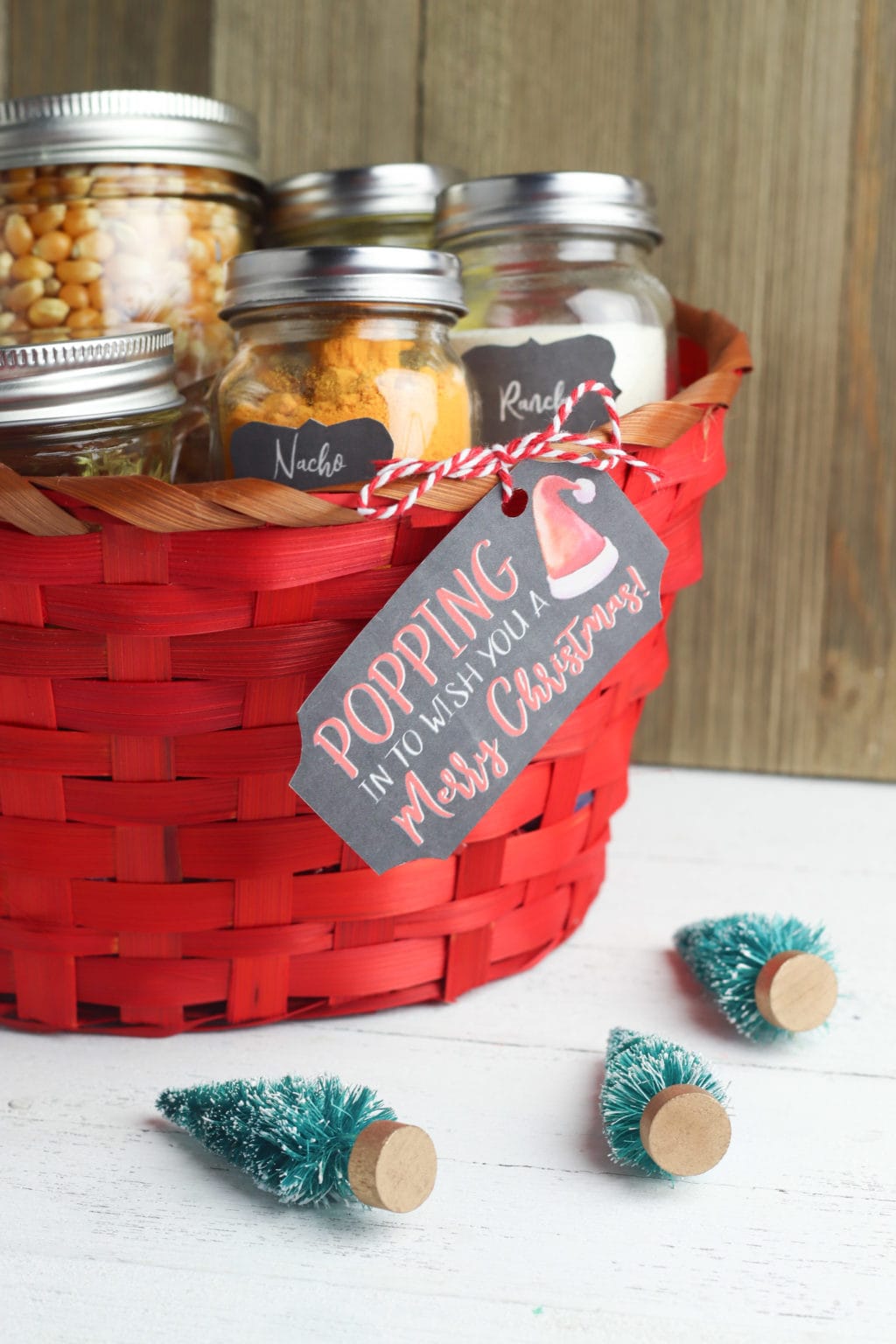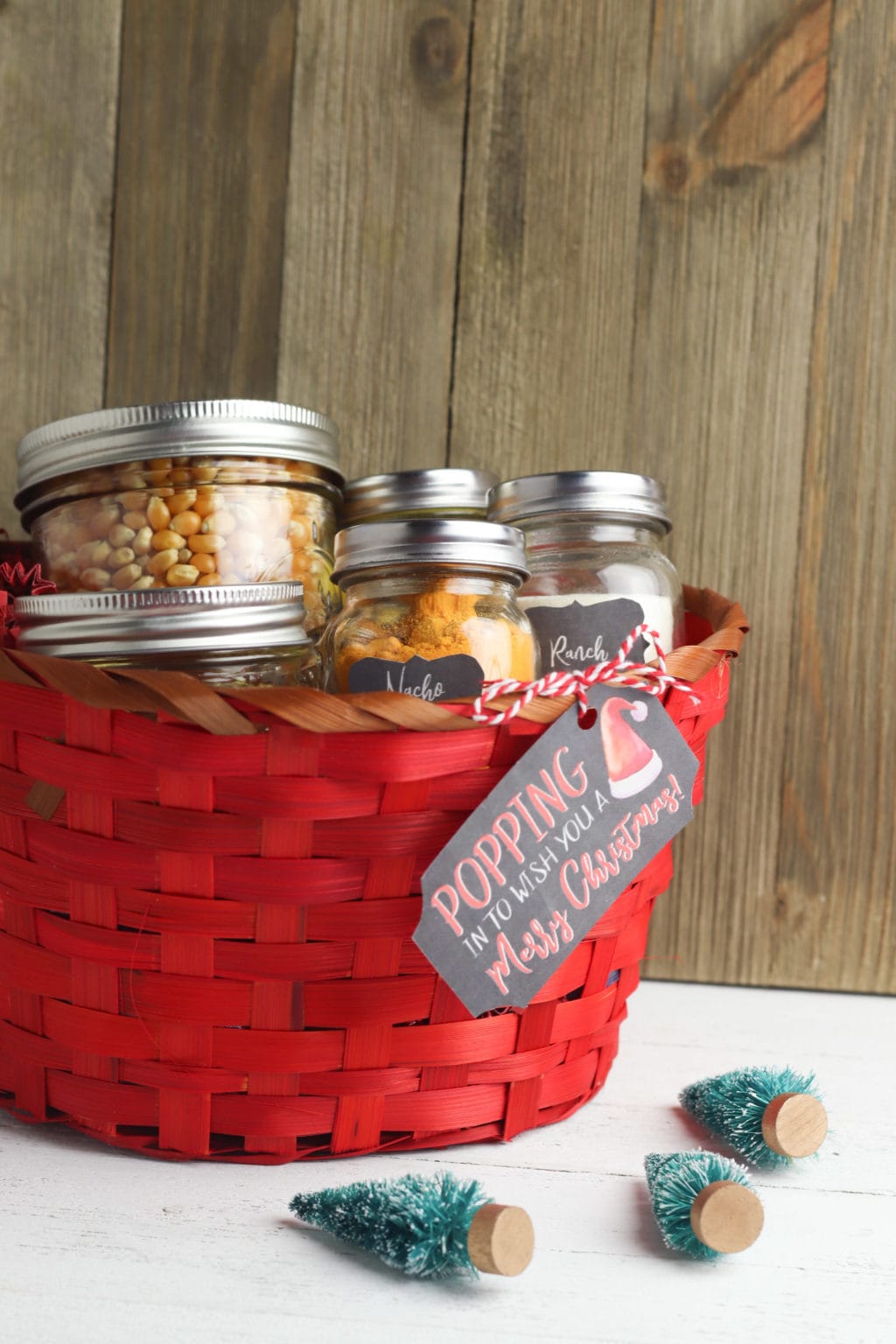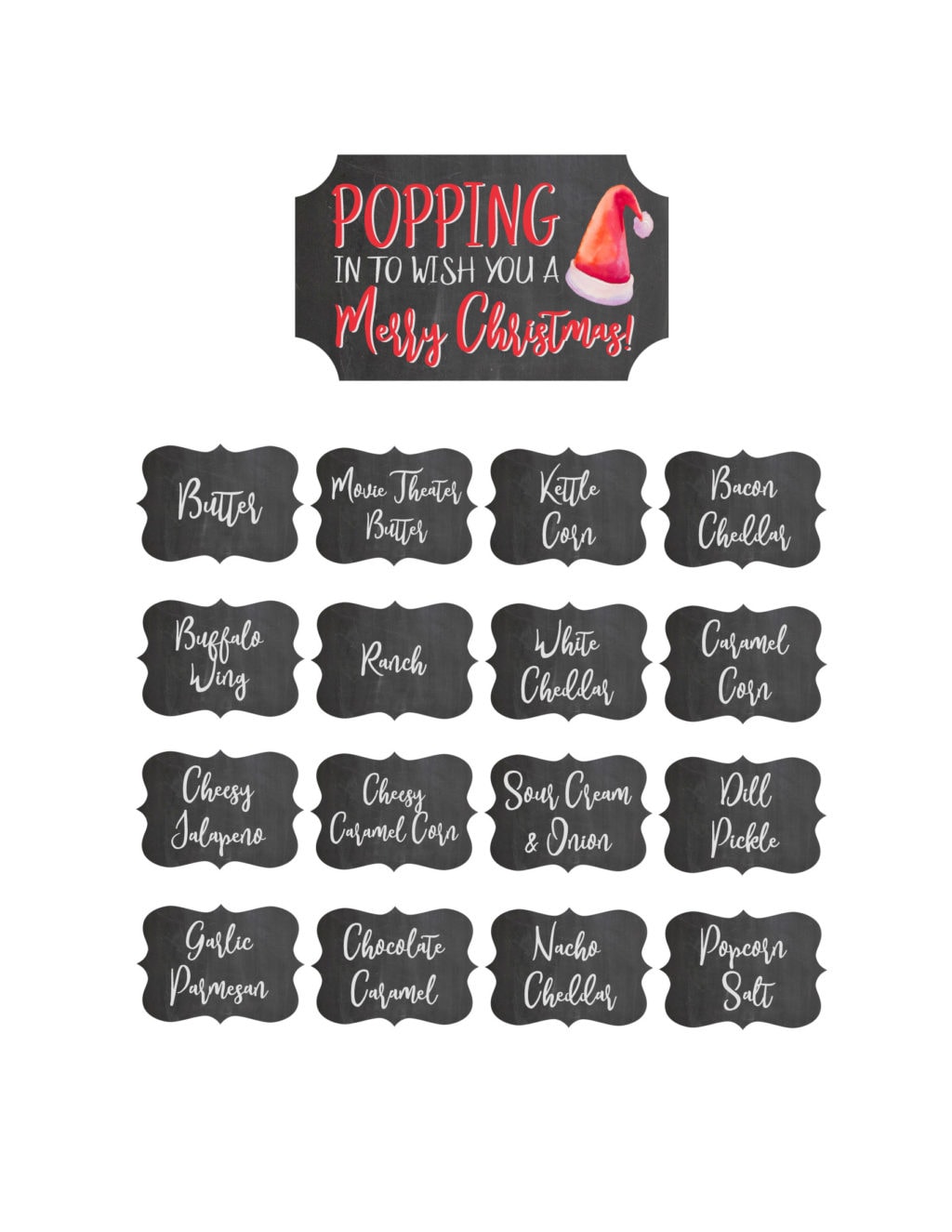 DIY Popcorn Gift Basket
Supplies:
Gift basket
Basket filler
Medium mason jar
Small mason jar
Seasoning shakers
Popcorn kernels
Canola oil
Popcorn seasoning salt
Printable gift tag and jar labels
Glue
Ribbon
Instructions:
Fill the basket with filler.
Pour popcorn kernels in a medium mason jar and canola oil in the small mar. Place both inside the basket.
Add seasoning salt to seasoning shakers.
Print printable gift tag and jar labels on card stock. Cut out jar labels that match the popcorn seasoning flavors in each shaker and attach them with hot glue. Place seasoning shakers in the basket.
Cut out gift tags around the outer edge and punch a hole in the corner. Attach the gift tag to the basket with a piece of ribbon or twine.