Disclosure of Material Connection: Some of the links in this post may be "affiliate links." This means if you click on the link and purchase an item, I will receive an affiliate commission. Disclosure in accordance with the Federal Trade Commission's 16 CFR, Part 255. This site is a participant in the Amazon Services LLC Associates Program, an affiliate advertising program designed to provide a means for sites to earn advertising fees by advertising and linking to Amazon.
These are some of the best adrenaline junkie experience gifts in Alberta! Alberta is where Canada goes to let loose and get wild! Whether it's taking in the vast natural splendor of this mountain province, or taking advantage of the numerous once in a lifetime adventures, you're sure to find something spectacular! Get ready to find the perfect thrill seeker experience for your gifting pleasure!
Amazing Adrenaline Junkie Experience Gifts in Alberta
Alberta is the perfect place to find some really unique and thrilling adrenaline experiences! Whether you're a local, or if you're just looking to knock some items off of your bucket list, it's hard to go wrong with an experience you won't soon forget! Adrenaline junkies are always looking for their next thrill, so why not find them something unforgettable in Canada's favorite stomping grounds, Alberta! And if Quebec is their next adventure, we have an adrenaline junkie experience gift list for that too!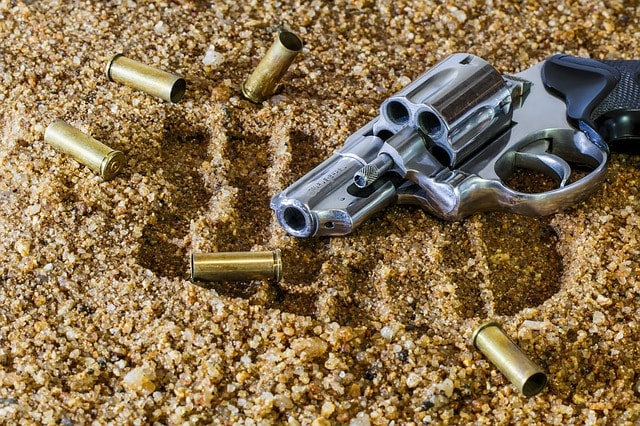 Starting off with a bang, West Edmonton Mall's Wild West Shooting Centre has just the experience you're looking for! What's more unforgettable than firing some lead downrange with some of the most iconic guns around? Professional range coaches, a great selection of firearms, and some amazing adrenaline experience packages make this shooting range an easy recommendation!
Need to Know: Wild West Shooting Centre offers a variety of range packages designed for groups, couples and day passes give you plenty of gifting options! You're sure to light up your favorite thrill-seeker with their gun selection and shooting experience. WWSC is very friendly to beginners, so come on down and see what you've got!
Where is it? West Edmonton Mall, Edmonton.
The Adrenaline Experience: Hot lead and great times! Pick up a shooting package with Wild West Shooting Centre for an authentic Western shooting range extravaganza! Adrenaline junkies are all about the experience, and there are plenty of memories to make, and bragging rights to claim! Find out who's got the best aim down at the Wild West Shooting Centre!
Click for more details: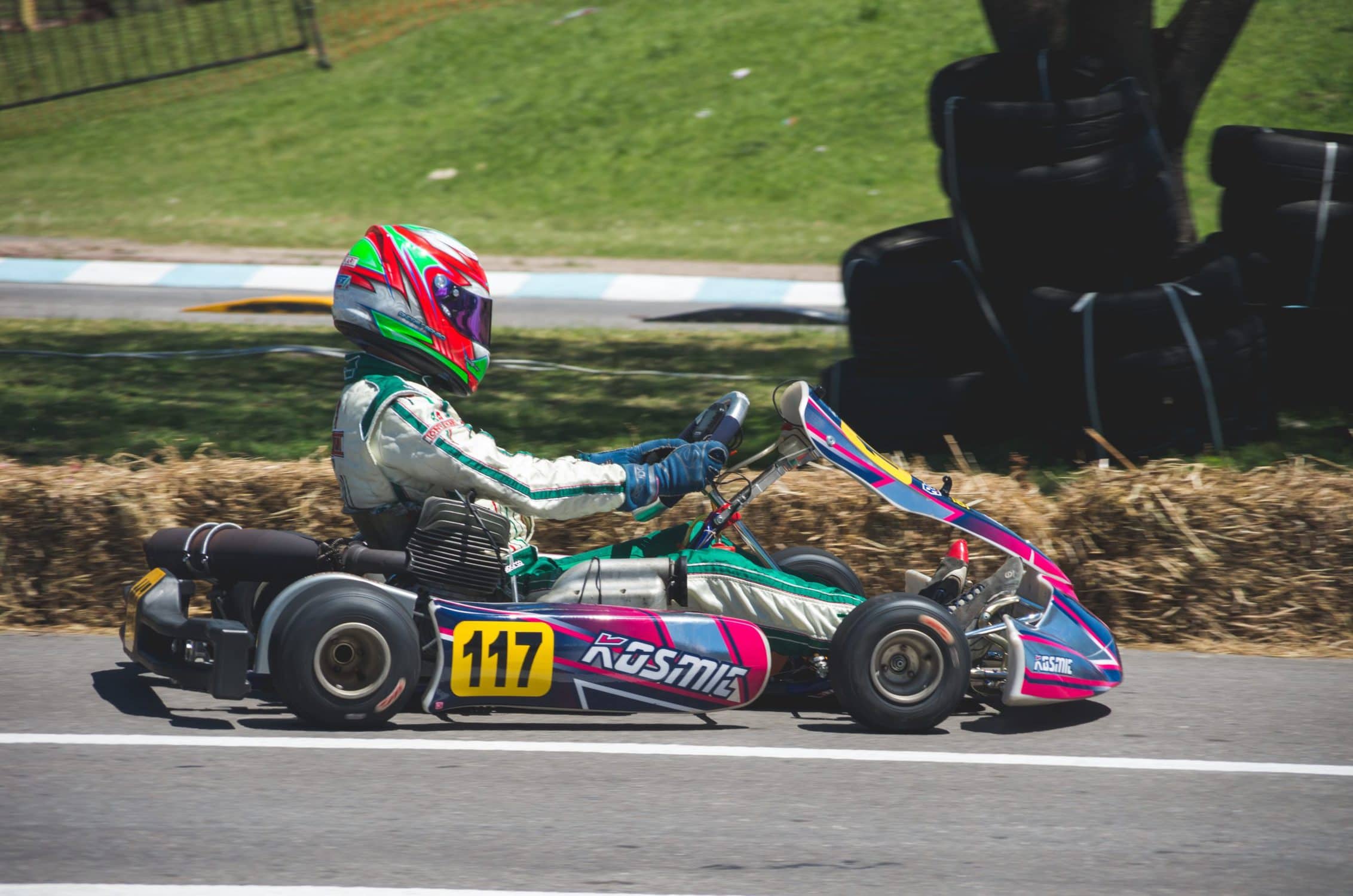 Make the most Instagram-worthy moments of this year with Down Hill Karting! If you're looking for that perfect experience for your favorite adrenaline junkie this year, you don't need to look far! Barreling down a fully purpose-built track on a completely gravity controlled kart leaves you right in the seat of the action. Get a taste of one of the world's best-kept adrenaline junkie secrets with this extreme sporting experience!
Need to Know: Great as a thrilling adrenaline adventure, Down Hill Karting provides visitors with the ultimate Skyline Luge experience! Check out their website for information about their location, pricing (featuring an online special offer!)
Where is it? WinSport Olympic Park outside of Calgary!
The Adrenaline Experience: Down Hill Karting says, 'once is never enough!' and they couldn't be closer on the mark! Your day of karting will be filled with excitement and heart-pumping adrenaline as you take each turn trying to out pace your last run. Their ski-slope style lift will take you back up to experience the thrill of bounding down their custom track ride after ride! 5,905 ft of track built to get your adrenaline racing, not to mention 50 twists and turns to put your skills to the test! You've got to check this place out!
Click for more details: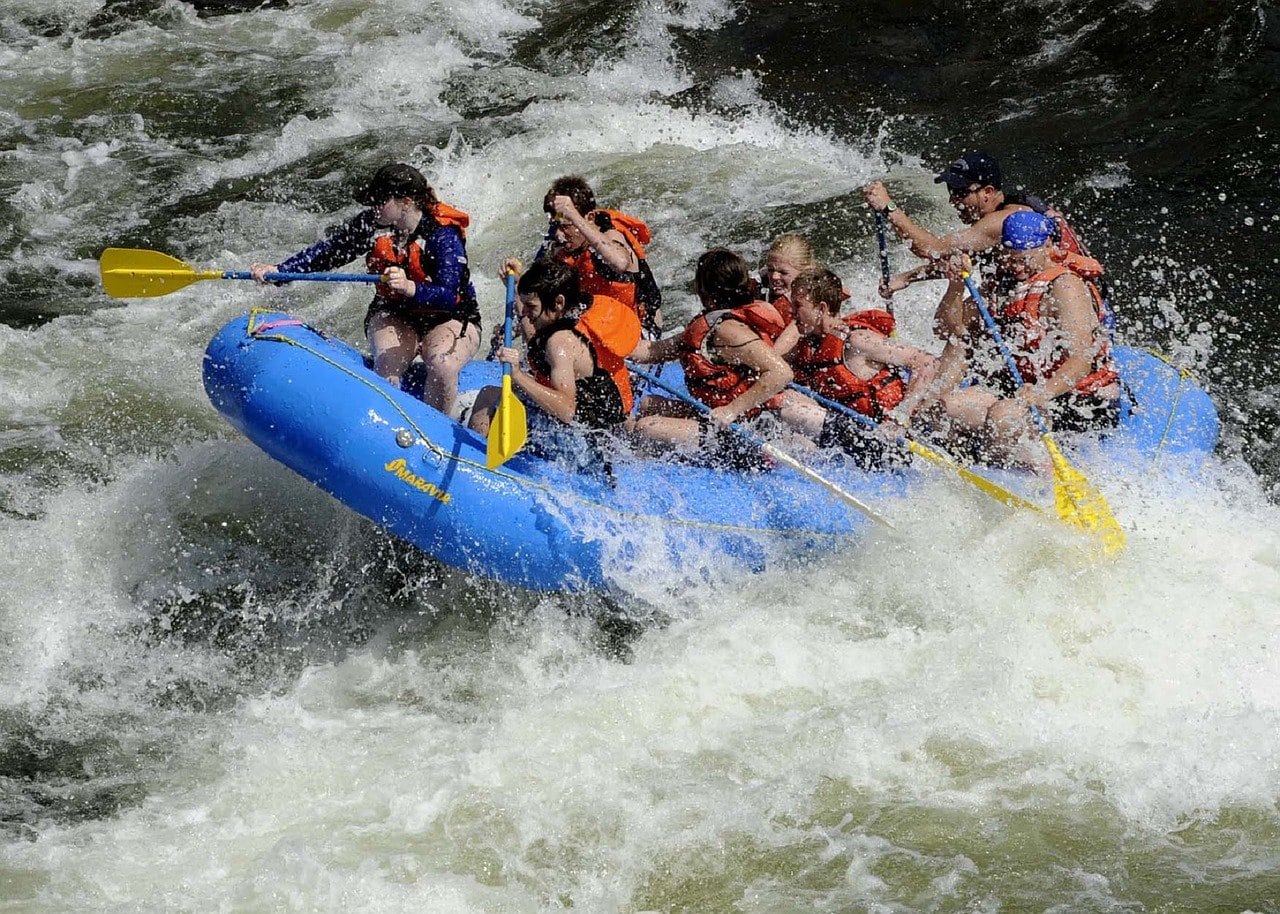 Perfect for the thrill-seeker with a real sense of adventure, Kananaskis Whitewater Rafting is an outdoor experience designed around Alberta's natural splendor! Enjoy an adrenaline-pumping trip through Kananaskis country, accessible from Calgary, Banff, and Canmore! This is the perfect guided rafting experience for beginners and veterans alike!
Need to Know: Kananaskis Whitewater Rafting prides themselves on providing adrenaline junkies the rafting tour of a lifetime with safe and unforgettable whitewater rafting tours! Trained guides will take you on the trip of a lifetime down trips as high as level 3. They ensure the right thrill for your favorite extreme activity lover!
Where is it? Kananaskis Whitewater Rafting operates out of Lusk Creek, just West of Calgary.
The Adrenaline Experience: If you've never had the opportunity to step into a whitewater rafting boat, get ready for the splashing thrills of a lifetime! This is a great experience for making memories that will last a lifetime with your favorite thrill, seeker. As an adrenaline themed gift, this experience provides the opportunity to experience something new that any outdoor lover would be begging to try time after time!
Click for more details: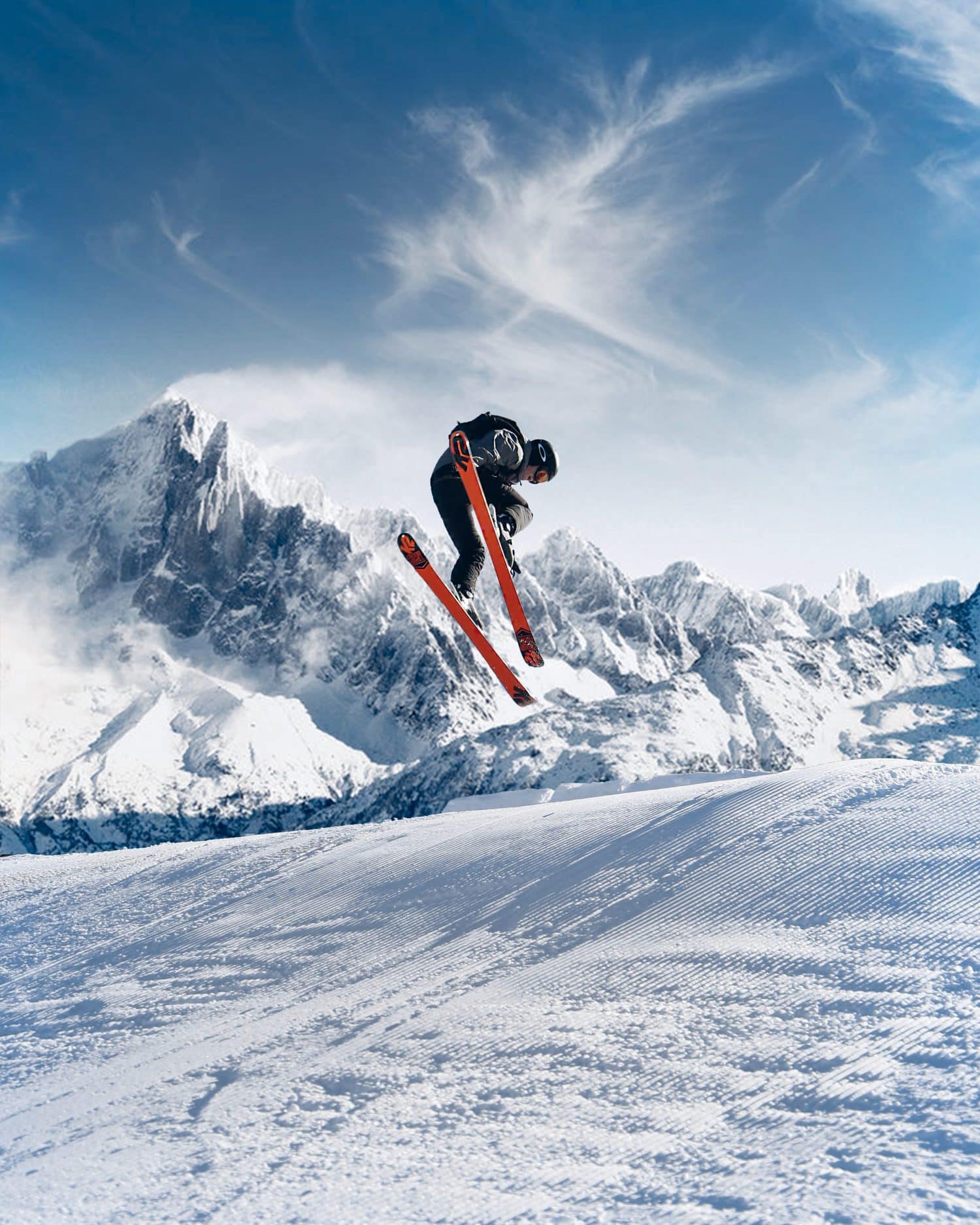 With a whole slate of extreme activities throughout summer and winter. Banff Adventures is the go-to if you're not completely sure which adventure would be just right for your favorite adrenaline junkie. From unique and extreme outdoor tours to downhill winter sports and everything in between. Banff Adventures is open for adventure seekers and adrenaline junkies alike!
Need to Know: This one's key! Banff Adventures offers gift cards on their website if you're looking for something that will help your favorite adventure seeker make memories that will last a lifetime! Lodging, as well as experience packages, are also great options for you to consider if you'd really like to spoil that one adrenaline junkie in your life with the gift of a lifetime!
Where is it: Right in Banff, Alberta!
The Adrenaline Experience: The fun never ends, with tours, excursions, outdoor activities, and so much more! This is a great place to go looking for the perfect heart-pumping experience guaranteed to get that one thrill-seeker on your list just the right adventure they're looking for. Mountaineer over the Via Ferrata, take an ATV Tour, try your hand at whitewater rafting or go for a ziplining adventure experience! No matter what they're into, Banff Adventures has just what you're looking for.
Click for more details: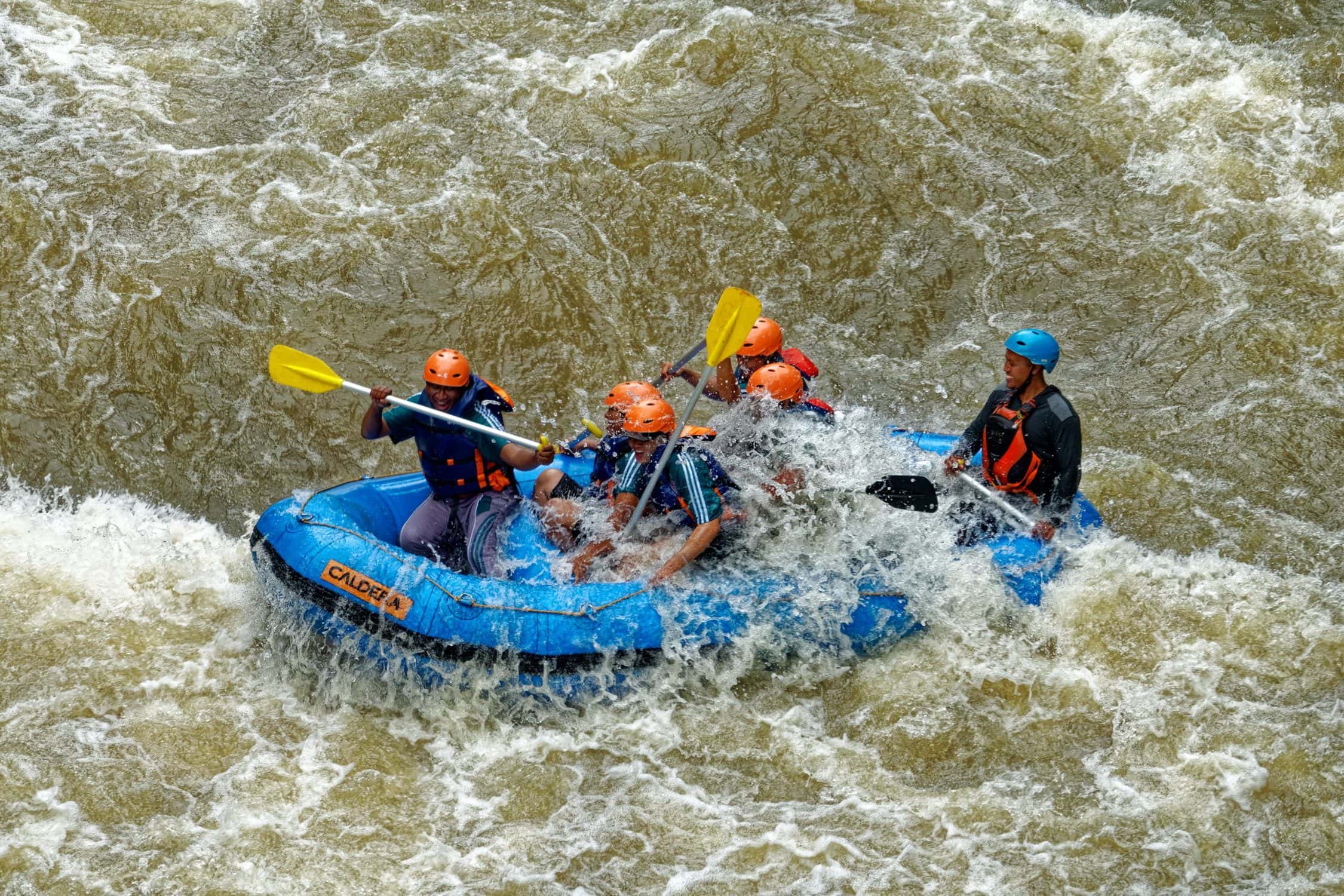 If you're looking for a genuinely different and unique kind of rafting adventure, Hinton Rafting Adventures has got you covered! There's nothing a thrill seeker loves more than making a memorable and exciting trip of a lifetime. Featuring rafting excursions, tours, shuttles, and kayaking fun, you can't go wrong with some good old local river adventures!
Need to Know: Now featuring raft to draft tours, wildlife outings, and kayaking trips, Hinton Rafting Adventures provides visitors with an authentic Alberta river rafting experience from start to finish. Thanks in part to the beautiful Athabasca river, you can enjoy a once in a lifetime interpretive float trip you won't soon forget! Be sure to check out their website for online booking to make planning your Alberta themed adventure trip a breeze!
Where is it? Tours are conveniently based out of the Hinton Visitor Information Centre, where they start and finish.
The Adrenaline Experience: For the adventure seekers and burgeoning outdoorsman in all of us, Hinton Rafting Adventures is the go-to for stunning float tours of the magnificent Athabasca river. Whether you're taking in an interpretive float tour or trying out their Raft to Draft trips that combine the natural beauty of the Alberta Rockies. Or you want some seriously good eats and craft brew. You're sure to find just what you're searching for! If you're an Alberta local looking for the ultimate staycation, or planning your Alberta adventure. You're in for a truly spectacular rafting experience!
Click for more details:
What did you think of these adrenaline junkie experience gifts in Alberta? Alberta is nothing less than a goldmine of extreme sporting adventure and extreme experiences! Let us know what kinds of activities you've had the opportunity to experience in this province. Any places you'd recommend for fellow adventure seekers? Thanks for stopping by!
Find More Adrenaline Junkie Experiences Near Me with our Guide to Every State and Province.