Disclosure of Material Connection: Some of the links in this post may be "affiliate links." This means if you click on the link and purchase an item, I will receive an affiliate commission. Disclosure in accordance with the Federal Trade Commission's 16 CFR, Part 255. This site is a participant in the Amazon Services LLC Associates Program, an affiliate advertising program designed to provide a means for sites to earn advertising fees by advertising and linking to Amazon.
Grandparents are such an important part of a family. They shower your children with love, offer support, guidance and more. Why not take a moment to give them a little Easter gift to show them that you love and appreciate all they do. I know for most, grandparents deserve so much for all they do for others without even hesitating. I have some great gift ideas below if you want to shower them with an Easter gift.

Grandparent Sign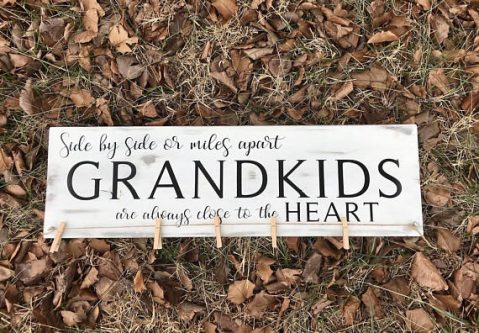 I love these signs, they are so fun and you can get a picture of each grandkid to clip on. A great way for your grandparents to always see the love that is so strong in their hearts.
Nana and Papa Pillow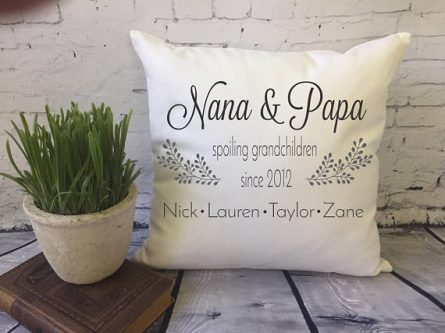 This is another great idea, give them a personalized pillow with each grandchild's name and the year they officially became a grandparent!
Coffee Mugs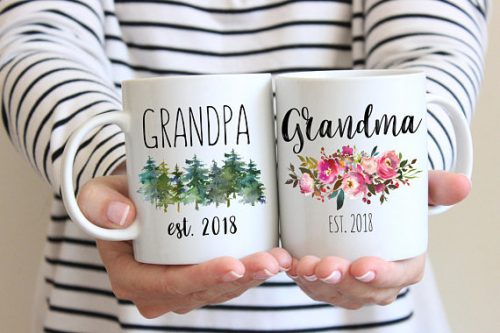 These grandparent coffee mugs are beyond adorable. Give as a surprise we are pregnant Easter surprise or just from when they first became grandparents, however many years ago.
Grandparents Rock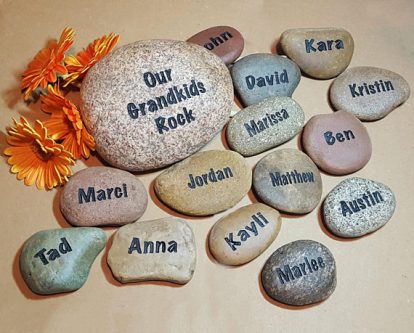 These rocks are engraved with each child's name on them, so your grandparents can keep inside as a decor piece or even put out in their beloved garden.
Grandparents Home Sign
This sign is so cute, and probably accurate for most grandparents. They serve desserts first, naps are optional, are two I totally laugh over.
Willow Tree Keepsake
This is more for grandma but it is a really beautiful keepsake box to store jewelry, hairpins or anything else. A constant reminder of the love between a grandma and grandchild.
Willow Tree Grandfather
Here is a beautiful figurine of a grandpa and child, this is beautiful and perfect to display in a cabinet or on a table.
Stepping Stones
This is for your child to paint and then give as a homemade gift in a way. Let them add the colors and design they want on the stone to make it full of love when they give it to grandma and grandpa.
Burlap Flag
Let them put this flag in their garden beds or by the front door of the home as a decor piece. This is always a fun Easter themed gift to give. I love the burlap style.
Vintage Easter Tray
This is such a timeless piece for them to use or have out on display! I love the color scheme, I think any grandparent would enjoy this.
Easter Pillow Cover
This burlap Easter pillow cover would be great if your grandparents have pillows on their couch. Or buy a basic pillow and then use this to cover the pillow. I love changing out pillows for the holidays.
Bunny Crossing Door Hanger
For me giving a wreath or door hanger is always a great gift. I know I am always changing out our door decor, so why not give this cute bunny a home for the Easter season!
Lavender Reed Diffuser
When I think of Easter I think of lavender a nice calming scent. This is a really nice reed diffuser that will fill any room with a nice crisp fragrance.
Wooden Cross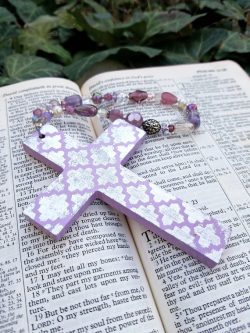 This is a great gift for any grandparents that are religious. I love the handmade aspect and it is such a pretty color, a perfect spring color.
Easter Egg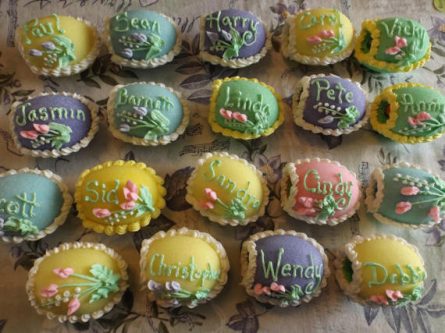 These are such a special gift, they are a panoramic egg, that is hollow inside with a cute bunny display. You can write your grandparents names on them or leave plain. These are a classic gift to give for Easter.
Cross Wreath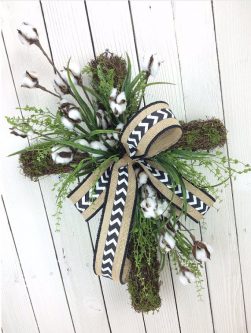 This is a stunning piece that would look perfect on any front door. A timeless piece that can be used each holiday season.
Grandkid Family Tree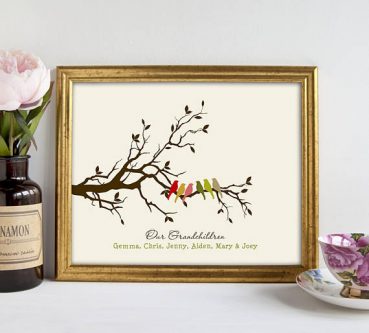 I love the look of the birds sitting on the limb to resemble the family of grandkids. This is such a thoughtful and unique gift idea.
Digital Photo Frame
This is a perfect gift to give, it allows them to constantly see pictures of all the families. I love adding in pictures of each family member and old-time photos as well.
Tea Kettle
Tea is a great way to start or end any day. Give them this really neat tea kettle and let them enjoy making tea, and toss in some of their favorite tea blends.
Gardening Set
If your grandparents enjoy doing gardening, check out this really neat set. Protect their knees and back as they work, plus tools.