Teachers are such an important part of your child's growth each year. Why not shower them with gifts as a thank you for all they do to help your child learn and grow. I have gathered 20 awesome Easter gift ideas for teachers that will let them know that you appreciate all the time and effort they give to your child!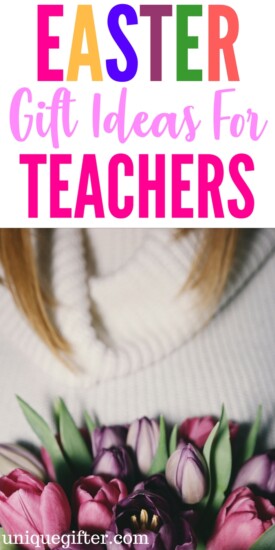 Easter Gifts Every Teacher Will Love
From fun to sentimental gifts, you will find a variety teacher-appropriate gifts that they'll actually want to recieve this spring.
Hopefully you found some amazing Easter gift ideas for the teachers in your life! If you still need some more gift giving inspiration this spring, try these 50 Male Teacher Gifts for the guys on your list. Or check out 20 Easter Gift Ideas For Daycare /Childcare Workers and find the perfect Easter present for the rest of the educators in your life.