Does your daycare need some good Easter toys or learning materials? Check out the following list of Easter gifts for daycares. There is a wide variety of gifts, for learning, fun, or both, and are perfect for your daycare group this year!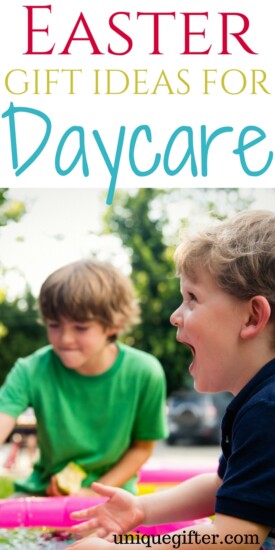 Easter Gifts for Daycare Classrooms or Kids
If you're looking for daycare classroom ideas, something to give to your child's daycare teacher, or just fun gift ideas to give the kids in your (or your child's) daycare class, these gift ideas are perfect for daycare kids of all ages.
Your daycare kids or teacher will love any one of these gifts, or more than one! Give them out, or buy for a daycare classroom so everyone can share some of these fun Easter activities and toys.