Disclosure of Material Connection: Some of the links in this post may be "affiliate links." This means if you click on the link and purchase an item, I will receive an affiliate commission. Disclosure in accordance with the Federal Trade Commission's 16 CFR, Part 255. This site is a participant in the Amazon Services LLC Associates Program, an affiliate advertising program designed to provide a means for sites to earn advertising fees by advertising and linking to Amazon.
Ahh college (university in Canadian-speak).  Good times.  Sleeping in, beer, studying, friends.
But now it's all over!  The college graduate has written the exams, handed in (most) of the assignments, and in return walked across a stage to receive a highly coveted piece of paper.
So now you are looking to find an appropriate college graduation gift, to commemorate the years of learning and to celebrate the graduate as they stare out at the vast open space of adulthood.
Beer money is often a good choice, but in case that's not what you're after, we've pulled together the 111 Best College Graduation Gifts that are even Better than Beer Money.
Something in here will be perfect for the graduate in your life.
This post contains affiliate links.
1. Clothes

New Graduate Office Wardrobe Staples (Women)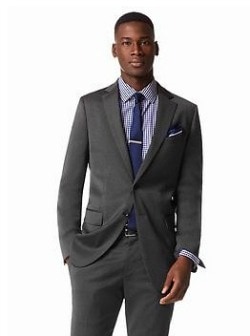 New Graduate Office Wardrobe Staples (Men)
Most of the time, yoga pants and school Ts are not appropriate office wear.  Many new graduates need a new wardrobe to go along with their forthcoming careers, and a selection of interview clothes just to get started.
2. Briefcase

Ditch the backpack for something more office-friendly and grab a stylish but-still-them briefcase.
3. Messenger Bag
Not into briefcases?  Find a messenger bag that will be perfect for the daily commute.
4. Watch
Apple watch, classic styling, or simplistic, wearing a watch to an interview is a subtle hint that you pay attention to time.  You can also get a watch engraved to commemorate the graduation.
5. Financial Advice Books
Student loans, anyone? Managing finances is one of THE underpinnings of life.  Want a relationship to work out?  You can't fight about money.  Want to be able to follow your dreams?  You need to be in control of your money so that you can.
6. Netflix Subscription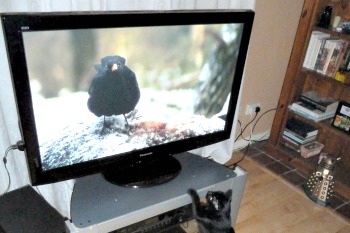 Entertainment!  Keep the graduate entertained for an entire year by springing for a Netflix subscription for them.
7. Amazon Prime
Did you know that Amazon Prime is free for students??!  Sign them up while it's still an option:

If the free student version isn't an option, and they're hooked, give them a one year Amazon Prime membership. They can get all the free shipping they want, plus music, videos and books.

8. Resume Coaching Service
It's time to get a job!  If easy access to a career centre isn't in the cards, offer up a gift of a resume coaching service.
9. Coffee Machine
Wake up and hit the daily grind with the gift of a coffee maker.
10. Veuve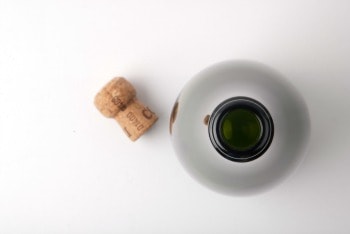 It's time to celebrate!!  Celebrate in style with some top-notch champagne.
11. Leather Portfolio
A nice leather portfolio is a key element of nailing a job interview, a professional place to store your paperwork and resume copies.
12. Rent Deposit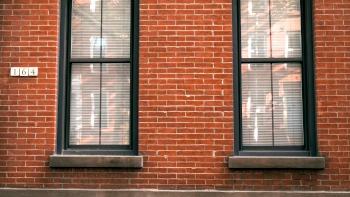 The costs of moving and setting up life in a new place can be daunting.  Offer to help out by providing a rent deposit as a graduation gift.
13. Diploma Frame
Now that they're done, they need to show off that hard-earned piece of paper!  Get them a nice diploma frame, from their school, or one from Amazon.  Frames are surprisingly expensive, which makes them a great gift.
14. Framed Artwork
Picking out some meaningful, higher value art makes for a fantastic, life-long gift to commemorate graduation.  I have heard of originals from local artists as a graduation gift, and it's an idea that I love.
15. Business Cards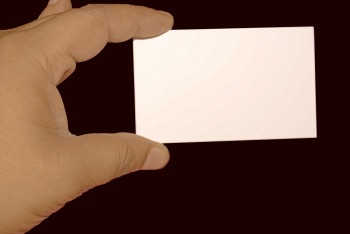 Networking is how nearly everyone gets a job.  Given the new graduate some high quality, professional business cards, so they can hand them out like candy and grow their network.
16. Upgraded Housewares
Mismatched cutlery and three plates that came from Grandma's basement?  Those are the hallmarks of a college student.  Set them up with some new, upgraded housewares.
17. New Furniture
The same story here, especially if they lived in dorms or shared housing throughout college, they might be lacking in the basics.
18. Headshots

Headshots
Professional headshots can be extremely useful for new graduates.  They can be used on their LinkedIn profile, a portfolio site, or even their social media accounts.
I'm a pretty big fan of mine, can you tell?
19. Website
Set them up with a portfolio website, to flesh out the details of their resume, provide examples of relevant work and experience, and to establish a presence that will show up when potential employers (both now and in years to come) search for them online.
You can set up a portfolio website using BigScoots as a host, and I highly recommend StudioPress themes as a base.
20. Cash
Ya.  You basically can't go wrong here, at all.  Everyone loves cash.
21. Day Planner
Many schools give day planners away for free, so the new grad will need a work-appropriate one, that might set them back a few dollars.  Give them a gift of one, instead!
22. The Remarkable Year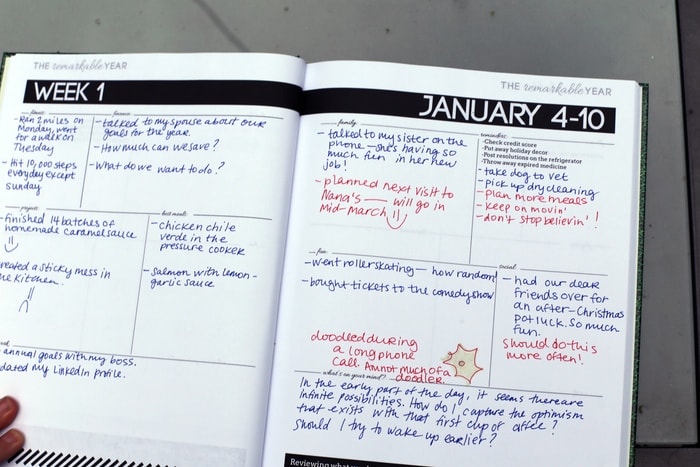 The Remarkable Year
Life is about to change again.  Give the gift of a place to record all of the awesome things that are going on and all of their new accomplishments, that turns into a display-worthy yearbook.  It's called The Remarkable Year and it truly is remarkable, for each of us!
23. Travel Mug
Waking up every day can be hard!  My travel mug was covered in stickers when I was in school, so I had to upgrade to a plain jane version for work.
24. Oh the Places You'll Go
This book is a classic, because it's so awesome!  I received a copy for high school graduation from my coach, who had written an entire additional chapter for me!
25. Wallet
Wallets last for years and years, making a perfect memento of graduating (so they can go earn the big bucks!).
26. Jacket
Jackets are expensive, and it may be awhile before a new grad can afford to purchase one that is suitable for their new job.  If they are moving for a new job, the climate may also require a different jacket than the ones that they already own.  A great example would be a trench coat, if that is the style they need for their career.
27. Phone Case
Phone Case
Buy Now
Pick them up a stylish new phone case.
28. Car
Want to win an award for "best college graduation gift EVER"?
Buy the new grad a vehicle!
29. U-Haul Rental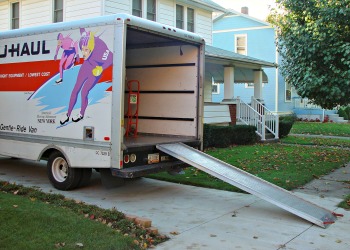 Moving is expensive.  Spring for the cost of a U-Haul rental and you'll have one very thankful graduate.
30. Vacuum
Vacuum
Buy Now
Vacuums are one of those things that cost a lot of money and every house needs.  Chances are only one person in a college apartment owns the vacuum.  Plus, good ones last for decades.  You can even make a joke about the graduate "sucking up knowledge" for the past few years.
31. Household Goods that their Housemates Owned
Like with a vacuum cleaner, chances are quite good that the new graduate doesn't have quite all of the things that they need for a new space, because their roommates were the owners.  If they know where they will be moving, help them out by purchasing a household good that their housemate owned.
32. Gym Membership
Buy Now
When you're flat broke, gym memberships are very hard to justify.  Even during regular life, gym memberships are a luxury.  Endorphines and exercise are important, so spring for a gym membership as a gift to the new graduate.
33. Scotch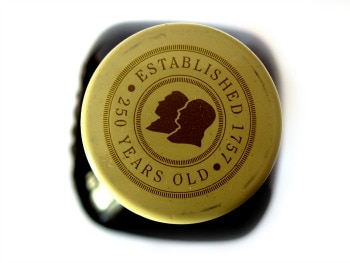 Is the graduate a scotch drinker?  Scotch makes a fantastic gift because it is both a luxury item, and it is available at a multitude of price points.  Pick one that works for you, and cheers to their success.
34. Cell Phone Bill for a Year!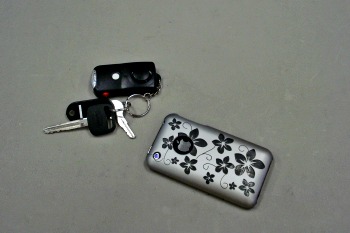 Bills are expensive!  Give the gift of an entire year of cell-phone bliss by covering their bill for a year.  Phones are a huge asset when you're on the job hunt, but they are also an often expensive luxury.
We highly recommend Republic Wireless as an extremely affordable smart phone plan provider.
35. Lunch Containers
Lunch Containers
Gorgeous glass lunch containers with locking tops come with a moderate price tag, but over the long run they save piles of money because you can pack your lunch easily.  They make a wonderful gift, especially if they come in fun colours.
36. Guide Book for their New City
Guide Book for their New City
Is the new graduate moving?  Pick them up a guidebook, so they can get to know their new haunt.
37. Career Advice Books
Career Advice Books
There are a lot of very interesting and useful career advice books out there.  Even if you don't always agree with the content, the content is shaping the current work environment.  Consider the ever popular What Color Is Your Parachute, Quiet, or Lean In.
38. Premium Linked in Account

On the job hunt?  Give the gift of a Premium LinkedIn Account, to help out.
39. Bar Tool Set
Bar Tool Set
Class up the cocktails with a stylish bar set.  Maybe even throw in a bottle of something, to celebrate.
40. Jewelry
Tiffany's Necklace
High quality, long lasting jewelry always makes for a great memento.
41. Plane Tickets Home
Visiting or moving home can be expensive, so offer to pay for a flight.  Maybe it is for moving home, or perhaps it's for their first Thanksgiving or Christmas.
42. Nice Pen
Nice Pen
Like with all of the interview gear, a high quality pen is a key accompaniment.  High quality pens just make writing better.  Don't believe me?  Try out a Parker Pen and get back to me.
43. New Tablet Case
New Tablet Case
Get something stylish, yet professional.
44. Tiffin
Tiffin
Tiffins are a lunch container used extensively in India, and there are Tiffin programs in several cities where take out is a reduced price if you bring your tiffin.  The restaurants no longer have to pay for the cost of disposable containers, and the environment wins.  A tiffin would make a fantastic gift for a young professional in Vancouver, B.C., for example.
45. Starbucks Card
Starbucks Card
Glorious, luxurious coffee!
46. Phone Charging Dock
Phone Charging Dock
Stand alone, stylish phone charging docks are handy, especially if your home base now also includes an office.  The ability to charge your phone at work is key!  (Fun fact, a coworker just asked me if I had an iPhone charger he could borrow.)
47. House Cleaning Kit
House Cleaning Kit
Back to practical gifts again, but a large supply of house cleaning products and equipment keeps the bills at bay.  Plus, chances are good that it's time for a new toilet brush, and the graduate's housemates may have owned some of the other cleaning supplies.
48. Pantry Staples
Stock right up!  Pantry staples make a wonderful gift, and they also make a great wedding shower present.  If you have to live on rice and beans, they are even cheaper when someone else buys them for you.  You could always pretend that the rice was for throwing in celebration.
49. Spice Rack
Spice Rack
The new graduate will have some more structure to their days and might be looking to add some variety to their cooking, once their budget increases.  Pick up a nice spice rack, to adorn their new place, give them culinary creativity, and pave the way to adulthood.
50. Magazine Subscription for their Field
Magazine Subscription
Help the new grad stay on top of their field with a relevant magazine subscription.  Now that they're done with the textbooks, they have oodles of time on their hands!
51. Blurb Book

Put together a photo book full of memories and stories, from childhood, college, or both!
52. New Laptop
New Laptop
Lots of people get a computer to start college, and by the time it's done, the computer is on its last legs.  Set them up for the next several years with a new laptop.
53. Kindle for Commuting
Commutes can be rather long, but that makes them a great opportunity to read and learn.  A kindle is a fantastic, easy on the eyes device to make the most of a commute.
54. Resume Paper
Resume paper
Buy a package of high quality resume paper to help them hustle.  This would be great when combined with another gift, too.
55. Keepsake Box for Tassel
If the graduate's school lets them keep their tassel, get a keepsake box to display it.
55. Commuter Bike
Commuter Bike
What's cheaper and healthier than a car?  Riding a bike!  Pick up a commuter bike, designed for stability, minimal rain splatter, and carrying a bag.
56. Laundry Change
Laundry Change
Coin ops (or coin op equivalent reloadable laundry cards) are still around and can be annoying.  Stock up the graduate with the right change combination to feed their laundry machine and take another bill off of the table for their first few months of post-college living.
57. Overnight Luggage to Go to Interviews
Overnight Luggage
With the continuing move toward paid luggage, carry on luggage is becoming a need-to-have for anyone who travels, for interviews or for work.  Get some appropriately sized carry on luggage to help them leap into the professional world.
58. Student Loan Help

Student loan payments can have quite a negative affect on a student's ability to get going financially in life.  A contribution toward their loans is a very welcome gift by many students.
59. School Memorabilia That Isn't Clothing
After spending four years sporting sweatpants and rugby jerseys emblazoned with a school logo, it can be tough to move on.  Get them some school memorabilia that isn't clothing, so they can use or display their school pride in a new way.  I'm a pretty big fan of the crock pots!
60. Business Card Holder for New Contacts
Business Card Holder for New Contacts
Network, network network!  Give them somewhere to store their new rolodex, as they build their professional network.  Yes, business cards are still a thing.
61. Emily Post
Emily Post
Do you know how to write a polite invitation decline letter, or what to expect at a Buddhist wedding? Emily Post's Etiquette is a reference manual for all sorts of situations, and a great reference point to have available, no matter your age.
62. Thank You Cards
Thank You Cards
Sending thank you cards is an amazing way to build your network.  With upcoming interviews to write thank yous for, gifts received and notes of congratulations, a full set of thank you cards would be a welcome gift.  Obviously they then get to write a thank you card for the thank you cards, which will be fun.
63. Graduation Trip
It's time for a big hurrah with friends, who made it through college!  Taking a trip, be it a road trip or a foreign adventure, is definitely a luxury and one that would be swell to have someone else pay for.
64. Tool Box
Tool Box
Living in an apartment still necessitates the odd screwdriver or hammer, and having a compact kit of basics makes life a whole lot easier.
65. Furniture Store Gift Cards
If buying a whole new couch as a gift isn't in the cards, consider a gift card that can be put towards a large furniture purchase.
66. Hardware Store Gift Cards for their New Apartment
Moving always seems to include multiple trips to the hardware store or the big box store to pick up an extension cord that is the right length, or a new light bulb, or a garbage can that fits in the corner, or some WD-40.  Give the gift of a hardware store gift card to combat the gremlin expenses of moving.
67. File Folder Set
File Folder Set
Adult life comes with a lot of documents.  There are copies of health insurance documents, bills, credit cards, student loan papers, work tax forms and more.  Get them set up with a desktop filing system and some cute folders.
68. DSLR or Point and Shoot
A new camera always makes a great gift!
69. Television, Surround Sound
Another awesome gift idea that will have you loved for years.
70. Adobe Professional
Converting and combining multiple documents, in order to submit PDF resumes, is a lot easier with the right software.  It might not be the sexiest graduation gift, but it will be an appreciated one.
71. Restaurant Gift Cards
Moving away from the land of student pubs comes with a double whammy – costs go up and until you're settled, income goes down.  Help them have some fun on the town with a restaurant gift card.
72. Scrivener
Scrivener
Is the new graduate a budding writer?  Scrivener is a very popular manuscript software.
73. Keynote
Keynote
74. AAA Membership
AAA Membership
Don't get caught with a flat!  Give the gift of a AAA membership.
75. Umbrella
Don't end up like a drowned rat when it rains on your way to or from work!  A folding umbrella is a great office accessory.
76. First Aid Kit
First Aid Kit
This is one of those "I should really have one of those but never get around to it" type gifts, that can come in extremely handy, but people don't often buy for themselves.
77. Leatherman
Leatherman
A high quality multi tool just might save the day when there's no bottle opener in sight.
78. Joy of Cooking
Joy of Cooking
Ready to set out into a world of more than ramen?  The first thanksgiving dinner can be made entirely from scratch with the Joy of Cooking, aka the textbook and reference manual of all things cooking.
79. SAS Survival Guide
SAS Survival Guide
Zombie apocalypse on the way?  Never fear, the SAS Survival Guide will get you through.
80. Le Creuset Pan or New Pot Set
Le Creuset Pan or New Pot Set
A new set of pots, an upgrade from the IKEA kitchen starter pack, will last for decades and comes with a decadent price tag.
81. Hair Cut
Look sharp for interviews with a new haircut.
82. Cooking Class
Cooking Class
There are two types of cooking classes out there, the ones for people looking to develop their specialty skills or learn a new cuisine, and the ones for folks who are adept at burning water.  Depending on your audience, you can give the gift of a life skill, or a fun thing to do and place to meet people.
83. House Plant or Office Plant
Freshen up the air and make their space feel lived in, with an ongoing reminder of your gift and the growth they experienced during college.
84. Framed Art Print of Campus
Framed Art Print of Campus
Help the graduate take a memento of their formative years with them, with a framed print of their campus.
85. Transit Pass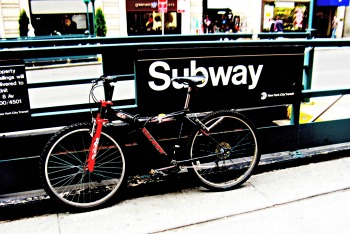 Getting around the city adds up!  Students are often used to cut rate, or included-in-tuition transit passes, and the full price can be hard on the budget.  Give the gift of a transit pass.
86. Grocery Gift Cards
We all need to eat!
87. Audible Subscription for Commuting

Try Audible
An awesome thing to do with a commute is to listen to audiobooks.  An audible subscription gives access to several audiobooks per month.
88. Pre-Interview Manicure
Look professional with professionally done nails.  Plus, have a relaxing afternoon at the salon.
89. Life Coach Session
Life Coach Session
For most of us with post-secondary education, life follows a fairly predictable path, from high school through to a degree.  After that, though, the whole world is available and can be overwhelming.  Sitting down with someone from outside your circle can help a lot with settling on a plan and a course of action.
90. Family Letter Collection
Family Letter Collection
Round up your family and friends, and have them each write a letter to the new graduate.
91. Map to Track Trips
Map to Track Trips
Many new graduates travel, get them a map so they can mark off all of their trips!
92. New Car Tires
New Car Tires
These are expensive and important to car safety.
93. Car Insurance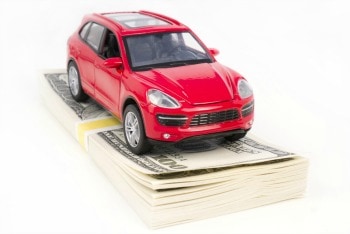 Keep the new graduate in their wheels by giving them the gift of car insurance!
94. Free Rent at Home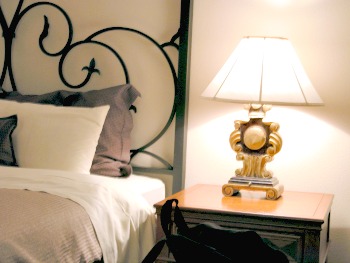 Have you heard of the term "boomerang kids" before?  They are kids who leave home but then come back.  Having a chance to get your bearings, find a job and save up a few bucks before having to pay rent again is a fantastic way to support kids, with minimal inputs from you (assuming you already have space!).  Make sure that you lay out the parameters of the deal in advance, though, so there are no hard feelings or overstayed welcomes.
95. Alarm Clock (in case phone fails)
It's important to not sleep in past work.  Make sure they have a backup alarm clock, or an awesome travel alarm clock for future adventures.
96. Slow Cooker
Slow Cooker
The godsend of lazy, healthy cooking!
97. Storage Bins
Storage Bins
Stuff accumulates over time and needs places to live.  Storage bins are also awesome for moving.
98. Fitbit
Fitbit
It can be tough to go from a life that includes intramural sports, free time and walking-only, to working a 9-5 desk job.  Give the gift of a fit bit, to help make the transition healthier.
99. Cash for Informational Networking Meetings
One of the best ways to build a professional network is to arrange informational networking meetings.  Give some cash so that the new grad can take people out for coffee or a meal, in order to pick their brain.
100. Networking Event Tickets
Networking events, in particular professional society events, can be informative and fantastic for relationship building, but they often come with moderately hefty price tags.  Give the gift of some event tickets, to get them on their way.
101. Gas Gift Cards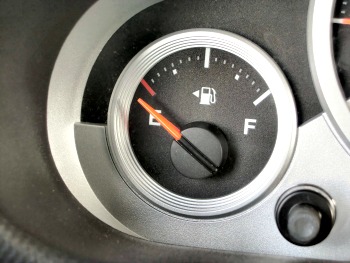 Running on E?  Spring for some gas gift cards to fuel their tank.  This is also a great contribution toward moving or a post-graduation road trip.
101. Portable Phone Charger
Portable Phone Charger
These nifty gadgets are very handy to have around, they are quite small and pack enough punch to recharge a phone or other electronic device.
102. Mini-Emergency Kit for the Office
Mini-Emergency Kit
This is a great "work desk essential" item, to have on hand, which makes it an awesome gift.
103. Professional Association Membership
Many careers include membership in a professional association, such as engineers or accountants.  Unfortunately, the dues can be expensive, especially if you do not have an employer covering the costs.  Many professional associations also include internal job boards, so being a member definitely has perks!  Plus, it signals to employers that you are serious about your career.  Many associations have frequent events, too, which are perfect for networking.
104. Internet Bill Coverage
Not only are Facebook and Twitter on the internet, but so are many job boards and event announcements.  You will win hearts if you offer to cover the internet bill for awhile as a gift.
105. Book Store Gift Card, for Non-Text Books
After finishing university is often the first time in quite awhile that a student is interested in reading for fun.  Textbook reading uses up a lot of reading energy!  Get them a gift card to a national or local bookstore, so that they can pick out something that they want to read, just because.
106. Graduation Ring
School rings are popular in many schools, but they also come with a hefty price tag.  Spring for a school ring!  If the student goes to St.FX, it is basically a given that they must own a ring!
107. Life Insurance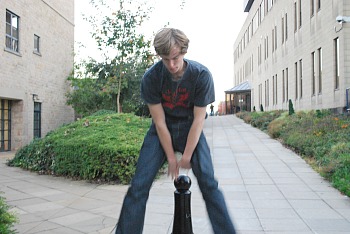 This is definitely not the sexiest college graduation gift, but, it's one that can give peace of mind for decades.  Life insurance is cheaper when people are younger, and if you give it as a gift, they won't have to think about it very often in the future.
108. Retirement Account or TFSA Nest Egg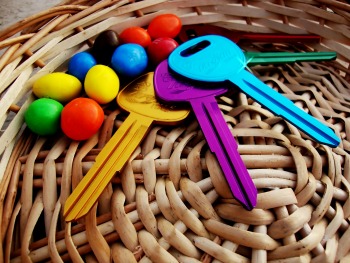 A contribution to a retirement account, Roth, or TFSA left to grow for decades turns into quite a hefty gift.  Plus, it lays the groundwork for people to actively manage their finances.  It is a lot easier to acquire more stocks when you already have an account set up and the framework ready to go.
109. Chromecast
This gift will make you popular with the recipient.
110. CSA Membership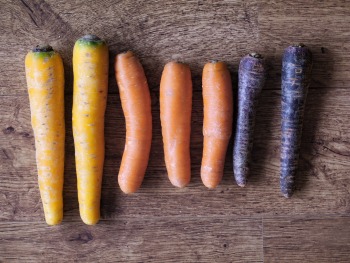 It's time to stop living on rice and ramen!  A CSA box is a great way to get a lot of healthy, diverse foods into their diet.
111. Family Heirloom
Does your family have any heirlooms that are passed down from generation to generation?  Perhaps you have a family ring, or a copy of the family crest.  Maybe there is a piece of artwork, some of great grandma and grandpa's wedding gifts, or a family bible.  Graduation is a wonderful time to share these with the next generation.
112. Who Let Me Adult? Book
Finishing college is a pretty crazy feeling – you're on the cusp of being a real-life adult, but it sure doesn't feel like you're ready. This book is a great way to bridge that gap.
What are the best college graduation gifts that you have ever seen?